What Size Heat Pump Do I Need?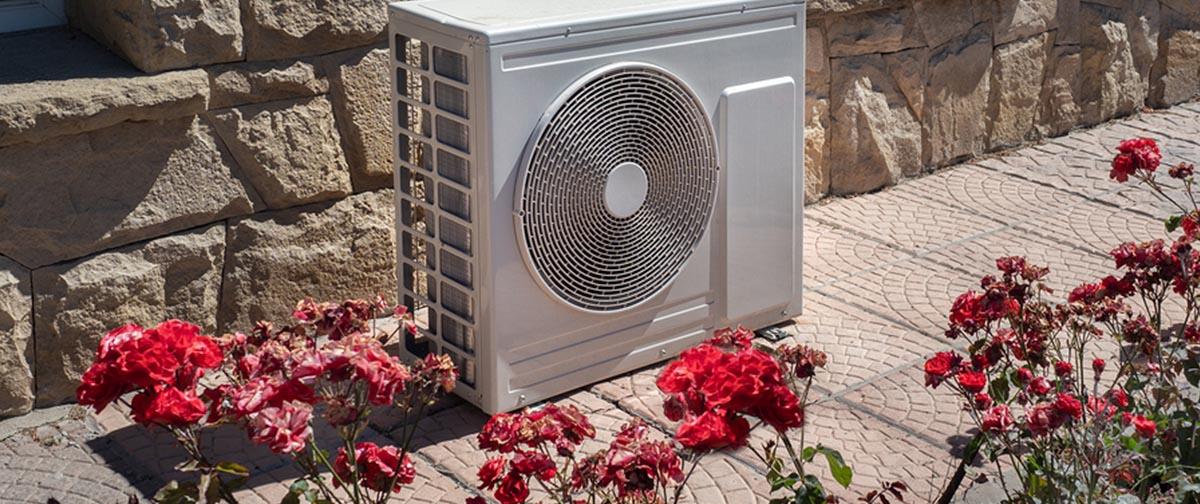 Heat pumps vary in size but the average home will need between with an output between 4 kW to 16 kW. Air source and ground source heat pumps are given output ratings in kilowatts (kW) which represent how powerful a heat pump is. As a general rule, the bigger your home, the higher the heat pump's output needs to be.
We conducted some industry research and found the following size recommendations to provide you with a rough guide.
| Size of Home / Level of Insulation | ASHP Recommended Output (kW) | GSHP Recommended Output (kW) |
| --- | --- | --- |
| 2 bed house / flat | 5 | 4 |
| Poorly insulated 3 bed house | 9 | 8 |
| Well insulated 4 bed house | 9 | 8 |
| Poorly insulated 4 bed house | 16 | 15 |
| Well insulated 5 bed house | 16 | 15 |
Unfortunately, sizing a heat pump is never quite that simple. Every home and family is unique, and the size of heat pump you need should be assessed by a professional installer based on the following factors:
Type/size of property
Level of insulation/heat loss
Size of radiators/underfloor heating
Desired indoor temperature
Seasonal outdoor temperatures in your area.
---
Get FREE Heat Pump Quotes
---
A professional heat pump installer will be able to calculate the right size of heat pump for your home to ensure it can heat your home and hot water all year as efficiently as possible. A heat pump which is too small will not be able to meet demand, while a heat pump which is too big will short cycle, i.e. turn on and off again and work in short bursts, which is not energy efficient.
While you should always get heat pump quotes from Microgeneration Certification Scheme (MCS) accredited installers, here we've outlined the key factors they'll be using to calculate the right size of heat pump for your home.
Type & Size of Home
The larger your home, the higher your heat pump's output will need to be, but the installer will also be looking at the type of home you live in. A detached bungalow may need a different size to a terraced home, for example. The size and type of each room in the home will also have an impact because some rooms (like lounges and bathrooms) will usually be heated to a higher temperature than a bedroom.
Most homes in the UK are adequately heated by heat pumps between 4-12 kW in size, with the 15 or 16 kW heat pumps only needed in large poorly insulated properties or district heating networks.
Insulation & Heat Losses
A key factor in heat pump sizing calculations is the level of insulation vs. heat loss in your home. Traditional boilers heat water to a high temperature and switch off when it has been reached, a heat pump heats water consistently but at a lower temperature. If your home is leaking heat through poor insulation, the heat pump will not be able to adequately or efficiently heat your home.
A new build home with a high level of insulation and double glazed windows will be able to install a lower output heat pump than an older property with poor insulation. To have a heat pump installed in either a new or old home, the home must meet minimum insulation levels which comply with building regulations.
Your home's heat loss level will be calculated by the installer when designing your heat pump system. You'll also need a current Energy Performance Certificate (EPC) to reveal any potential energy efficiency issues with the home, and once the heat pump is installed, to qualify for the government's Renewable Heat Incentive (RHI) scheme.
---
Get FREE Heat Pump Quotes
---
Size of Radiators / Underfloor Heating
Your heat delivery system will also impact on the size of heat pump you need. As heat pumps provide hot water at a lower temperature than boilers, you will need a larger surface area to emit the heat from to achieve the same level of comfort. This can be achieved by installing underfloor heating, increasing the number of radiators or replacing standard radiators with larger ones. Underfloor heating can be paired with a heat pump with a smaller output as the surface area is greater and water can flow at a lower temperature. Radiators will need a more powerful output to reach higher temperatures.
Radiator sizing and underfloor heating systems need to be calculated by a professional MCS installer. This will ensure you get the best solution for your home, minimise your energy bills through greater efficiency and qualify for the RHI scheme payments.
Seasonal Outdoor Temperature
For air source heat pumps in particular, the temperature in your geographical location needs to be taken into consideration. As these heat pumps are using the latent heat in the air outside to heat your home, it follows that the colder the air is, the harder it will need to work produce heat. An MCS installer use data from the MCS to find out the coldest temperature in your location in an average year. The colder the temperature, the bigger the heat pump will need to be. Ground source heat pumps may also be impacted by seasonal fluctuations in temperature, but not to the same extent as air source.
Heat Pump Size Calculator
There is no one-size-fits-all heat pump size calculator, but you may be able to work out the approximate size of heat pump you'll need if you have some key figures.
You will need to know how big your home is in metres squared and how many kW your home needs to be comfortably heated. As a rough guide, professionals recommend 1 kW for every 10 metres squared, but then the amount of heat your home loses also needs consideration. This will need to be calculated by a professional, but on average a newly built home will lose 50kW, while an older home with little to no insulation can lose as much as 100kW.
Using these figures, a professional installer will be able to calculate the right size of heat pump which should provide enough heat and hot water for your home all year round for minimal energy costs.
What Size Heat Pump Do I Need For My House?
To get accurate heat pump size recommendations and free no-obligation installation quotes from an MCS accredited heat pump installer in your area, send us an enquiry today.
---
Get FREE Heat Pump Quotes
---