Bogus Caller Tricks Pensioner over £7 Boiler Cover
A Scottish pensioner has been tricked in to handing over her bank details, by a bogus caller who offered her a too-good-to-be-true energy deal.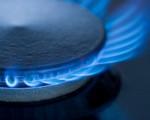 The pensioner – who wishes to remain anonymous - received a phone call at her home from a woman falsely claiming to be from Scottish Gas. Despite her suspicions, the 74-year-old woman, from Coatbridge, in Lanarkshire, was eventually persuaded into divulging personal information, including her bank account details.
She said: "This caller told me that she was offering a new price of £7 to provide cover for my central heating and boiler. I didn't believe her but she kept talking and going on and on; she kept me on the phone for about an hour but was so nice and eventually managed to convince me.
"She asked for my bank details. I said the company had them already but she said, 'that's another department,' and I agreed to give them to her."
The pensioner immediately contacted Scottish Gas, to report the incident, and the energy firm advised her to contact her bank, which she did within minutes, preventing the bogus caller from being able to access her account.
Scottish Gas confirmed that their representatives would never cold-call customers and request such details. A spokesperson for the company confirmed that they are investigating the incident, and said "we treat the security of our customers' information very seriously and would advise any who are concerned to contact us on 0800 048 0505."