Compare Boiler & Central Heating Cover
Boiler breakdown cover eliminates the hassle and stress of having to find an engineer in an emergency. Heating cover can offer security and assurance that a problem can be fixed quickly avoiding an unexpected and potentially expensive repair bill. The price and what is included in the cover varies greatly - Boiler Guide compares the deals currently on offer from the leading suppliers. All covers displayed include parts and labour, 24/7 emergency helpline and unlimited call outs.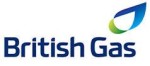 British Gas
HomeCare Four
Annual service: Yes
Boiler and controls cover:
Safety check:
Unlimited call outs: Yes
Parts and labour included: Yes
24/7 emergency helpline: Yes
Optional excess: Yes
Instant protection:
Unlimited claims:
Cost per month: 22.50
Accidental damage:
Nationwide:
Excess per call out: 60
Fixed price term: 1 year
Boiler, controls and central heating system cover: Yes
Extras:
Plumbing and drains cover: Yes
Home electrics cover: Yes
Home security cover:
Pest control cover:
Supplier URL: https://www.awin1.com/cread.php?awinmid=5341&awinaffid=32856&p=http%3A%2F%2Fwww.britishgas.co.uk%2Fapps%2Fhome-services%2Fproduct-catalog%2FHC4&clickref=british-gas-homecare-four
British Gas' HomeCare offers four products ranging in the level of care and extent of coverage. The most comprehensive package offered by British Gas is HomeCare Four which offers cover for your boiler and controls, central heating, plumbing, drains and home electrics. This will include repairs to your home and outbuildings, fuse boards and broken, damaged or faulty electrical fittings.
Avoid large bills from unexpected breakdowns with HomeCare from British Gas. Whether it's for your boiler, central heating, plumbing, drains or home electrics, British Gas HomeCare can help you. Plus, enjoy a Gift Card worth £50 to spend at Argos, Debenhams, Amazon.co.uk, Sainsbury's or Hive when you buy online between 14th May and 24th June 2019. Prices now start from £22.50 (£60 excess) [1]. HomeCare Four includes: • Repairs to your boiler and controls • Repairs to your central heating system • Repairs to your plumbing & drains • Repairs to your home electrics • Parts and labour [2] • Unlimited call outs every year[3] • Online engineer booking • The choice of an optional excess [1] You can find the offer terms and conditions on the British Gas website. [2] Conditions apply; please see full terms & conditions. [3] Your call out history is taken into account at renewal British Gas is a trading name of British Gas Services Limited which is authorised and regulated by the Financial Conduct Authority. Registered in England and Wales (No. 03141243). Registered office: Millstream, Maidenhead Road, Windsor, Berkshire SL4 5GD. britishgas.co.uk.
{[{ vm.selectedProduct.manufacturer.name }]} {[{ vm.selectedProduct.model }]}
Supplier
Supplier


Product
Product


Excess
Excess


Cost per month
Cost


{[{ product.model }]}
{[{ product.model }]}
{[{ property.name }]}
{[{ vm.getPropertyValue(product, 'Extras') }]}
Fixed price term: {[{ vm.getPropertyValue(product, 'Fixed price term') }]}
£ {[{ vm.getPropertyValue(product, 'Excess per call out') }]}
N/A
£ {[{ vm.getPropertyValue(product, 'Cost per month') }]}
N/A
More info

{[{ vm.selectedProduct.model }]}
Cost/month (£ {[{ vm.getPropertyValue(vm.selectedProduct, 'Excess per call out') }]} excess)

£ {[{ vm.getPropertyValue(vm.selectedProduct, 'Cost per month') }]}

{[{ property.name }]}

{[{ property.name }]}

{[{ property.name }]}

{[{ vm.getPropertyValue(vm.selectedProduct, 'Extras') }]}

Fixed price term

{[{ vm.getPropertyValue(vm.selectedProduct, 'Fixed price term') }]}