New System Boiler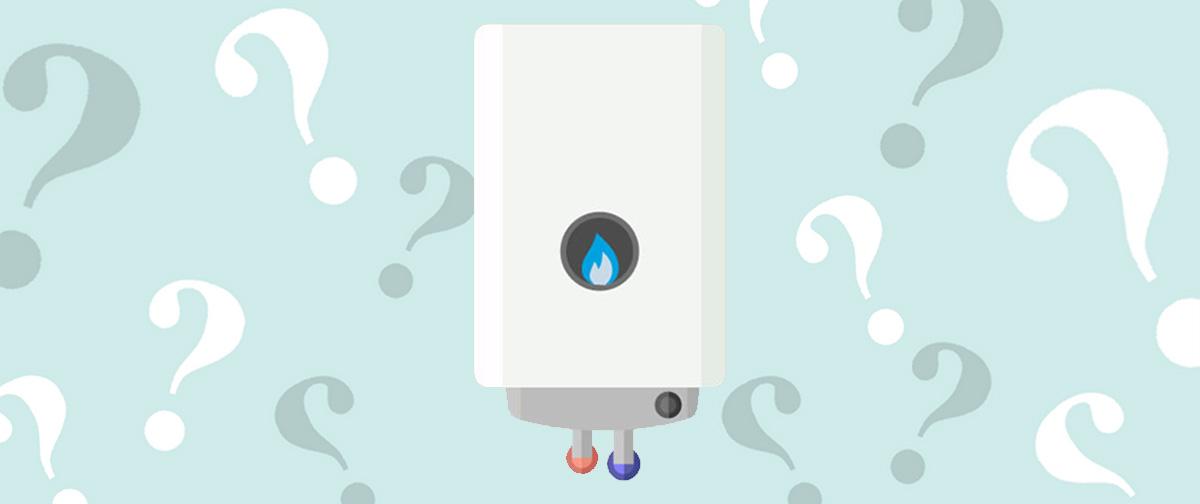 A System boiler heats your central heating system directly and produces hot water for your cylinder.
They work just like a Regular (Conventional) boiler on the principle of stored hot water, however, a System boiler has some distinguishing features.
Installation is quicker, neater, easier and more efficient than it is with a Regular boiler, due to many of the major individual components being built into a System boiler. By building-in components, which most other boilers situate outside, the unit can provide a compact and attractive installation.
Another noticeable difference is there's no need for a feed and expansion cistern. This can save you additional space and means the system has fewer components to maintain.
How Does a System Boiler Work?
With a System boiler the hot water is pumped through to the radiators and the hot water cylinder, resulting in a fast response and more economical running costs.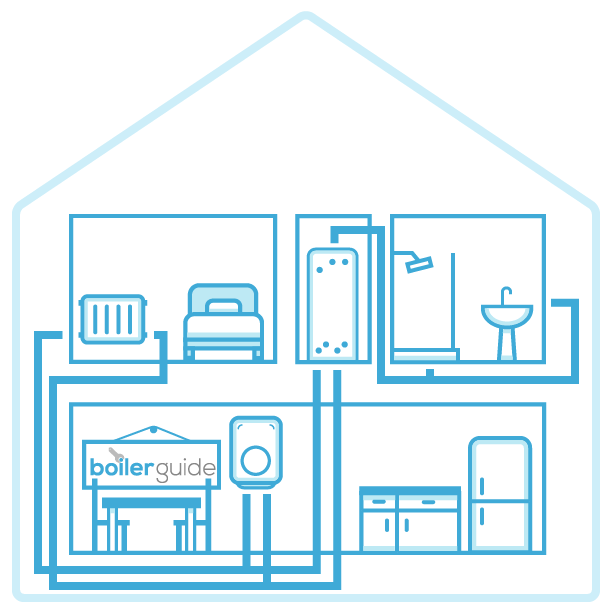 A hot water storage tank will always be required with a System boiler, as it needs somewhere to store the water it has heated.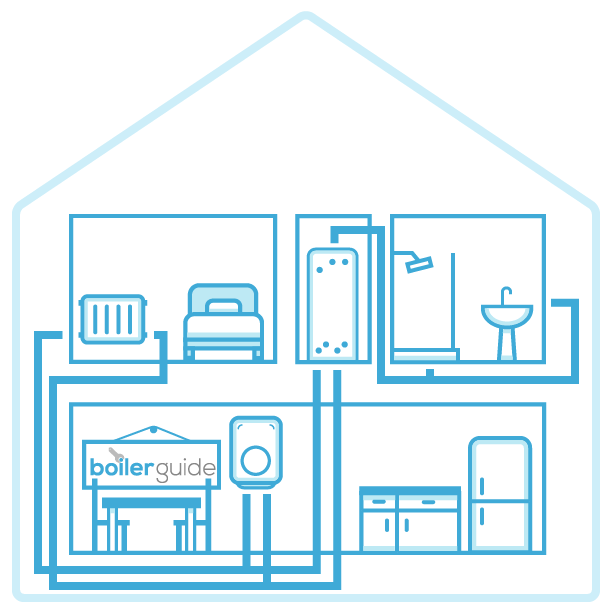 A hot water storage tank will always be required with a system boiler, as it needs somewhere to store the water it has heated.
Pros & Cons of a System Boiler
| Adavantages | Disadvantages |
| --- | --- |
| Easier installation that a Regular boiler | More space than a Combi boiler |
| Capable of meeting high demand for hot water | Insulation required for the hot water tank |
| Compatible with solar thermal | Hot water isn't instant |
New System Boilers to Consider
With a range of different System boilers available, it can be hard to know which one is best suited to the hot water and heating demands of your home. The table below includes some of the most popular models that you might want to consider.
| Manufacturer | Ideal | Vaillant | Worcester-Bosch |
| --- | --- | --- | --- |
| Ranges | Logic, Logic Plus, Logic Max, Vogue and Vogue Max | ecoFIT Pure, ecoTEC Plus and Home | Greenstar |
| Warranty | Up to 10 years | 2-7 years | 2-5 years |
| Efficiency | 90%+ | 89%+ | 90%+ |
| Outputs | 15-32kW | 12-64kW | 18-32kW |
How Much Does a New System Boiler Cost?
There's a wide range of System boilers available, all with varying price tags. On average, you'll be looking at a potential cost of £500 – £3,500 before taking into account the installation which will add to this initial price.
Installing a New System Boiler
If a System boiler sounds like the right choice for your home then you'll need a qualified engineer to carry out the installation. Complete one of our simple online forms today and you'll get free quotes from up to 3 trusted heating engineers in your local area. Compare the quotes and choose the one that suits your budget, or don't, there's no-obligation whatsoever.
---
Get FREE System Boiler Quotes
If it's time to replace your current boiler, use our free service to
get quotes now
---