Doncaster Pensioner Angry Over New Heating System
A Doncaster pensioner is so unhappy with the recent installation of his new central heating system, that he has brought his concerns to the attention of his local MP.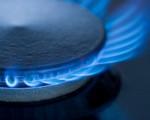 Armed with a 50 name petition from other equally fed up residents on his estate, seventy-five year old John Stock is hoping that his local council will be able to address his issues.
As part of the Decent Homes scheme, Mr Stock had a brand new heating system fitted in his property last month. Installed by St Leger Homes, as part of his new central heating, the previous system in his airing cupboard has now been replaced with two copper pipes. However, according to Mr Stock it now takes at least three days to dry clothes, which is proving to be extremely inconvenient for himself and other residents living in maisonettes on the estate.
A frustrated Mr Stock, who has handed his petition to MP for Doncaster Central, Rosie Winterton, said: "You can't call two single pipes at the side of a wall an airing cupboard."
In a statement, Ms Winterton said she was aware of the concerns raised by some of her constituents relating to the work carried out, and that she has raised the matter with St Leger Homes.
According to Judith Jones, the deputy executive of St Leger Homes, an engineer had been sent out to the property on 10 June and that the new central heating system was working correctly, despite clothes taking longer to dry.