Glow-worm appoints a new commercial director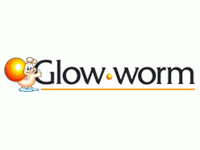 Glow-worm, one of the UK's most widely recognised names in the domestic heating and renewables market has appointed a new commercial director with immediate effect.
Mrs Pippa Wibberley will be responsible for all commercial activities relating to Glow-worm's comprehensive range of high efficiency boilers and accessories along with the growing Glow-worm Clearly Renewables range of renewable heating technologies.
Mrs Wibberley holds a BA (Hons) in marketing and an MSc in strategic management, and has previously gained experience holding positions with Glow-worm as brand marketing manager, southern sales director and national development director before taking on the role of head of heating with a major brand in the heat pumps market.
She re-joins Glow-worm as the company continues to create market leading and practical domestic heating and hot water solutions, and will be embarking on a number of major product launches over the forthcoming months.
Mrs Wibberley commented: "This is an exciting time for Glow-worm where we will be adding to our established excellence in providing the installer, specifier and homeowner with reliable, high performance products which help to create energy efficient domestic heating solutions for homeowners across the UK, and I'm looking forward to the challenges ahead."