High Demand Forces Scottish Boiler Scrappage Scheme to End Early
Thousands of central heating customers in Scotland were left fuming last week after the boiler scrappage scheme was brought to an end – just 36 hours after it had been introduced.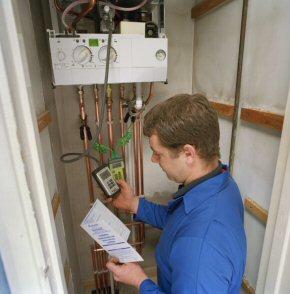 The Scottish Government had made 4,600 vouchers available under the boiler scrappage scheme, which adopted a similar structure to the scheme that had operated in England earlier this year; however, one critical difference between the two boiler scrappage schemes has resulted in widespread criticism of the Scottish Government. In England, 125,000 vouchers had been made available to households, whereas the Scottish Government allocated just 4,600 vouchers to households north of the border.
Aside from the obvious numerical disparity between the respective schemes in England and Scotland, most other aspects remained the same; indeed, each voucher was worth £400 and could be put towards the cost of replacing an old, energy inefficient G-rated boiler.
The vouchers enabled many homeowners in England to afford the cost of upgrading their central heating systems to include A-rated condensing boilers, which can result in savings on fuel bills by more than £200 per annum according to the Energy Saving Trust. Furthermore, A-rated boilers, by virtue of their being more energy efficient, produce far less carbon emissions than G-rated boilers, so the environmental benefits of making the switch are enormous in the wider context.
Scotland's Energy Minister, Jim Mather, claimed that the boiler scrappage scheme had been an enormous success; however, thousands of Scottish homeowners are furious that so few vouchers were made available in the country. Mr Mather said: "I'm pleased thousands of people have taken advantage of our £2 million support to replace their inefficient boilers".
According to readers of Scotland's top selling evening paper, "The Evening Times", the boiler scrappage scheme has proved to be an "absolute farce" that was "pure hot air". Particular criticism has focused on the point that many of Scotland's most impoverished households are unlikely to benefit from the scheme, which was available to all eligible households that had a G-rated boiler installed. By making only 4,600 vouchers available, the boiler scrappage scheme in Scotland is unlikely to have made an impression on fuel poverty or the environment.