Get the best quotes, fast!

Over 5,000 engineers across the UK

Gas Safe registered engineers
Need a New Boiler?
Get FREE no-obligation quotes now!
No delays! Get quotes today
Compare quotes & get the best prices
Gas Safe & OFTEC registered engineers
1,490 reviews
What work do you need?
1,490 reviews
For similar companies in this area please visit the
Romford page
.
CH-Group
36 Priory Road,
Romford,
RM3 9AT
36 Priory Road,
Romford,
RM3 9AT
About CH-Group
Claydon Heating has been established for over 35 years providing a central heating service working with large companies such as British Gas and Local Authority energy efficiency centres as well as the local householder.

Our specialty is the design & installation of new gas boilers and part and full central heating systems for all types of homes. We can supply an extensive range of boiler types and brands, meaning that we can guarantee that we will find the right boiler for your home.

We have built up an excellent reputation in this industry and pride ourselves on our recommendations from our existing customers. Much of our custom has come from word of mouth, something that makes us confident in the quality of our work.

Our engineers are fully qualified, locally based, CRB checked and Gas Safe registered under the CH-Group Gas Safe registration.

CH-Group are accredited installers for:
Worcester Bosch
Viessmann
Vaillant.
So are able to offer longer warranties at no extra cost to you.
Accreditations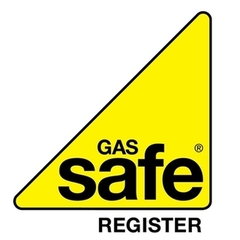 632261
Verified customer reviews
Quick response to enquiry and very thorough explanation of product and work required for installation.
Great service,
Fahad came to see my house and where the old boiler is located, for me was very important they don't destroy my kitchen and he kept his word.
Luke who installed our boiler was very nice, explaining all the questions i had. The price they quoted me was the best possible and i am really happy with the boiler.
Very reasonable price for excellent work and honest advice. They replaced my old gas boiler, immersion heater and tank, etc. Very professional work and completed in 2 days. I highly recommend them.
Replaced my old Baxi with a new Vaillant. New system not working properly but diagnosed problem and put me onto Megaflush Solutions who solved the problems. System working well. Would recommend them . Happy customer.
Home visit – There was a meticulous home survey, done in person to ensure what, how and why.
Guide from start to finish – No pressure as to choose them, rather left us with detailed explanation of the specifications and what, why and how.
Installation – The Engineer was a very skilled professional. Exceeded our expectations, with regards to expediency, quality of work and left a very clean home.
Everything went very smoothly, then 1 small problem was fixed with the hour.
Excellent service. Alan came to assess the situation and was clearly very knowledgeable and outlined the options clearly. Arrived promptly and kept us up to date with his timing. Quote provided was comfortably the best value. Boiler fitter came and got on with the job creating very little noise and mess given the scale of the job of fitting a new boiler and worked around our cupboards which don't leave a lot of space. They even sort out all the registrations, and Emma in the office sorted out the payment quickly and easily. Would definitely recommend.
Communication and arranging the date and installation was good. Good advice on best boiler for usage too. Didn't install the condensation pump as straight as they could have and didn't clear up after installing the condensation pump, They did clear up after installing the boiler and did work hard to install, which was done neatly. Was informed extended warranty would be included which was not the case but received some compensation for this.
The CH Team have provided us with an extremely professional, hassle free and meticulous experience.

From coming over to our home and explaining the various types of boilers and service, right through to the actual installation and ensuring that the workmanship was of a high quality. They even identified an issue with our system layout and corrected this and fitted the gas mains meter onto our wall outside as it was close to falling off!

I could not recommend CH more highly and will be using them in the future to resolve some issues created by our previous plumbers, Tyson Plumbing who created a mess!

Aaron
excellent survey of my needs, work carried out by a hard working engineer, problems sorted with no fuss. all work carried out within the allocated time, and left clean and tidy. brilliant , work I gladly paid for ,A big thank you to the team, Allan and Luke.
Excellent installation. Done in a day. no mess.
Friendly engineer and a competitive price.
Will definitely recommend you.
The most important feedback for a company is how they respond when the installation has major problems. In our case, the boiler was professionally and competently installed by Luke and appeared to be fine. Unfortunately we discovered that previous installation had been wired in a non-standard way and this resulted in an electrical fault, blown fuses and boiler failure. Fahad and Emma from the CH-Group were excellent and arranged an electrician who corrected this. Unfortunately, the blown fuses had resulted in a yet another boiler fault and it would not run. Fahad arranged an urgent boiler engineer visit to correct this, which proved to be an air lock in the boiler circuit. These problems were not the fault of the Vaillant boiler but were the consequences of issues in the rest of the system in an older house. The heating has been fine since, and we are confident from the track record of our dealings with the CH-Group that they are a responsible company that we can trust to help with any future issues with our heating system.
CH-Group were on time,clean and fitted boiler and tidy up behind them,only down side did'nt see the flush on the system like we would be told we would,and the fitter did'nt know much about how the programer therostat worked,was left with air in the system which when we released caused the presure to drop which was fixed though a phone call so disapointed with after service
Great job! Luke the engineer that installed the boiler for us has been excellent. He worked constantly without stopping a minute. Very pleased of the outcome and the new boiler working fine.
Alan did a fantastic job of assessing the work and explaining to me the work to be done. He was very thorough. Luke, the engineer, did a great job installing a new boiler and a new thermostat. I was happy with the whole process. I would recommend this company to my friends and family.
good workman an excellent job
Excellent service. All went as planned.
When Fahad made his initial visit to my flat he explained to me that the boiler I was replacing was overkill for a place with only 1 bathroom and 6 radiators. His honesty and knowledge was extremely appreciated. I would highly recommend CH Group.
Very happy with the boiler installation. . Easy to approach, on time, very polite and professional. Both Farhad and Michael are great to handle the job. Would highly recommend them.
Boiler delivered on time. Plumber and mate arrived early and correct day. Very polite and informative, nice clean job quickly done. Can't fault.
CH Group responded to my request for a quotation very quickly and sent a very competent surveyor round to assess the installation. He provided a quotation the same day which I accepted and he arranged for the work to be carried out the following Monday. Two excellent engineers came and completed the work to my complete satisfaction and I now have a nice new boiler with a 12-year guarantee.

Would highly recommend this company.
Excellent service by certified engineers at the most competitive price you can get; it was worth each penny. I was thoroughly impressed by the professionalism of CH group in this case represented by Fahad and Michael.

I had to convert my regular boiler to a combi boiler. Fahad initially assessed the requirements with a full inspection, explained each aspect of the work that need to be carried out and provided full transparency on the quote. He then regularly provided me updates on delivery, installation and payments... great customer orientation.

Michael, the GasSafe engineer and accredited by Bosch, was a dream to work with. He carried out the work with utmost professionalism. The most good thing you will find about Michael if ever you work with him is his personality. He does his work quietly, very approachable and patiently converse with customers.

I am sure others who have used CH group would echo my feelings.
Excellant service and instalation in every way
The installer/Michal you sent has done an excellent job, with attention to detail, clean, capable to resolve on the spot many challenges of removing 35 years old heating system. True professional worth his weight in gold. I would recommend the installer and your company to anyone in need.
Thank You,
Ryszard Borowiec
Very helpful, competitive in quoting.
Engineer was very clean, tidy, quietly efficient and very helpful. Can't recommend enough.
Very efficient, transparent billing, very good workmanship. I was without heating and hot water for 5 days. I needed my boiler replaced as it was 10 years old. We also required some extra work as our boiler position was in a very narrow space, ibit of a challenge!. This was no problem for CH-Group.They sent out an inspector to access the old boiler and discuss new boiler options and all the work that would be needed, all with no cost obligation to proceed. Once you confirm to proceed, they then send the actual engineer to do another inspection before startingany work. All the staff have been so professional, friendly and efficient from start to finish. I would highly recommend using CH-Group. Thanks again.
Very good service. Gave advice and was very helpful from start to finish.
Would recommend their services.
From the moment they contacted me to the time they finished the job I was always kept in the know. Fahad completed a thorough inspection, and then explained all my options, including the pro's and cons of each make of boiler for my property. Danny the fitter was prompt at 08.00 and even apologised that he hadn't contacted me before to let me know when he would arrive. The times were in the info that CH-Group had sent me. Danny is a shining example of how a company can treat their customers, pleasant ,efficient and willing to explain more then he has to if you have the questions. And then the price, I left this to the end because I think the other parts are more important but CH-Group gave a very good quote at the end of the day. Thank you to the whole team, and Emma for making this so easy to complete.
Fasad came on time for the initial appointment .We find him very professional and explained everything clearly.

Emma is such a sweet girl on the phone .Welcoming and dealt with my payment and paperworks well.

The engineers who installed our new boiler are very polite and have done the job quick but ensured that they left the place clean and tidy.

We have no regret in choosing CH- Group .They might not offer 0% interest and instalment but they offer discounts.They are not the cheapest with all the quotations that they had but we felt that we can Trust them.

This will not be the end as we will contact you again for our yearly boiler service.
Excellent service
Very professional and helpful
Professional company. Physical inspection not online Facetime to provide accurate quote - essential where our ancient back boiler gravity fed system was to be replaced with a Combi. CH Group was the best price but don't offer 0% interest but why pay more when can put on a 0% credit card. Fahad's visit gave me confidence to place the order and the price would not rise once work started. Ryan the gas engineer was excellent, courteous not not in your face,
very professional in his work and in finding solutions which reduces disruption to our home. Very satisfied.
Fahad came and advised me on what was available for my requirements to fit a new boiler no salesman pressure just good advice!
Danny the fitter done what was an awkward job with out any problem and iwas very pleased with the outcome would recommend!
I must say that Fahad was very helpful so much so decided to have their company carry out the contract. The whole work was done with care,fast, neat and tidy .
Danny the fitter on his own very skilled which leaves you with confidence the standards would be very high.
I would of corse recommend C-H group and should you hire them try to obtain the above mentioned fitter.
I have only one issue at this time, the hive system does not register with either my phone or Alexa, this does give me some concern and would had I known properly selected something else!
After a few little issues of getting the right boiler sorted out and waiting around for the new boiler to arrive with Fahad all worked out okay. The engineer Chris was very friendly and done a great job with the pipes and installation of the Boiler
The company dealt with my inquiries with a promt response of which I appreciated due to the fact I needed a boiler installed asap.
They guided me through the boiler offers so I made a better informed decision and agreed choice for my needs. The sales/surveyor I found curtious arranged everything and kept me updated, he was easy to get hold of if I had further questions. The young but highly competent gas safe engineer was excellent, curtious and tidy with his work and helpful.
Very Pleased with first class service, advice and attention given by company rep. Provided support throughout installation. Work carried out professionally.
They came almost immediately to do a survey, very thorough. They had the best price, engineer was professional, quick and tidy. Very impressed.
Good service and friendly helpful staff and engineers. Marked down due to Boiler having a fault on installation which was rectified but left us feeling a little hesitant. Would recommend.
Absolutely fantastic work done no mass
Very professional, courteous and knowledgeable. Engineer was prompt, tidy and efficient. All together, top class.
Excellent service. Professional
Alan came to our house to talk about removing the boiler and putting a new one in my office area. I soon realised he was an expert in the boiler world.
Danny the fitter of the boiler was a real professional who worked conscientiously to get the job completed in two days. He worked in a way that he explained every stage of putting the boiler onto the wall.
Moreover at all stages Danny made it his business to please the customer by checking with them at all levels of the job.
I would highly recommend CH Group to anyone who wants a boiler replacement job.
Provided knowledgeable and impartial advice, gave a very competitive quote and carried out the work in a very efficient and courteous manner. Highly recommended.
Fahad was very informative polite and helpful and Danny the Installation heating engineer was first class . I would thoroughly recommend them to anybody.
A very efficient company we received a quote and within a week the new boiler was fitted. Bill and James where excellent, worked hard and efficiently all day. They took great care and answered any questions we had. On completion of the installation they explained how everything worked and left our home clean and tidy. We did have a problem with the boiler a week later which was no fault of the fitters. Alan made sure the problem was resolved within 24 hours. Would thoroughly recommend this company
Bill and Jack completed the boiler swap out with ease whilst displaying a high level of competence and care. The site was then left clean and tidy and the old boiler removed. We are very pleased with the work done and I would recommend them in an instant.
A very efficient company I got a quote which I excepted and within a week the new boiler was fitted. The engineers where first class and left there area very clean. Good company to work with very impressive.
From our initial enquiry about changing from a standard to condensing boiler on 14th July to the job being completed on 29th July CH ran a slick and efficient operation. Fahad gave us advice and all the information we needed to proceed and Bill and James done a brilliant job with the installation and clearing up.
Absolutely fantastic. Will definitely recommend this company.
From start to finish they were brilliant.
Very prompt response to initial enquiry. Able to start work very quickly and, despite the positioning of the boiler giving them lots of problems, they were thorough, friendly and courteous and cleared up at every stage as they worked. Happy to use them for our future service needs.
Great service. Quick, reliable and couldn't of asked for a better job.
We're very pleased with our new boiler and installation. Would highly recommend. Thanks again
This company really delivered. The service prompt and efficient. The staff I had contact with Fahad, Bill and James were all at the top of their game and could not have been more helpful and charming. I am really pleased with the service provided.
To be honest l selected this Company to install my boiler due to the very competitive price.
Turns out the service was first class. Danny arrived at the stated time and set to work straight
away installing the boiler and new radiator. Danny was professional, efficient and polite. If you want a good price and an excellent service l recommend you phone CH Group. You will not be dissapointed.
Speedy service with excellent advice given. Installation was efficient and without any issues.
Bil and James worked hard throughout the day, did a very good job, telling me what they had to do, and explaining about the boiler. They were friendly, efficient and cleared everything that needed to be removed.
excellent service. replied straight away and was round within a few hours to give me a quote. explained everything in detail and was round to fix the boiler within a day. highly recommended.
Peter, Bishop's Stortford
Competatively priced, good service level, fast installation and the engineer (Ryan) on the day was excellent, highly recommended
run into some problems but they did all they could to get them sorted.danny and fahad was great highly recommended.
After putting off up grading our old back boiler for years expecting it to be a complex and expensive experience, We should have done it sooner. Fahad came out and was extremely helpful and worked out the best system,, and most direct route for the pipe work relocation. Bill James & Micheal did a brilliant job very helpful, polite and explained everything through out installation. We are extremely pleased with our new boiler, we would definitely recommend CH-Group. Excellent service and competitive quote.
David, Bishop's Stortford
We found the company very professional informative and accommodating . The engineer who undertook the installation was Brilliant in every way. A credit to his profession. I would recommend this company to anyone looking for boiler maintenance or replacement.
Same day quote and began work within 48 hours all complete.

Would recommend as good job.

Clear communication and problem solved with me on isolation point for Atlantic Ideal 30 Boiler

Great smart control installed and excellent customer service, excellent installation and competitive priced

Thank you
What can you say they where very good wouldnt have known they had been, every where was as they found it. Explained just what they did all the way through, and did very good job l would recommend there work thank you very much Mrs J Cribbs
Exellent workmanship
True professionalism show from survey to finishing the installation
Of the boiler.
Speedy response to my issue! Very professional!
Good price and high quality service, as well as fast installation. Bill in particular was great, running me through the new system in detail. Tidied up well before leaving.
Bill and James worked very hard and explained everything as they went along.

They also made my kitchen neat and tidy once more before they left.

My husband and I would recommend them as they did an excellent job.

Thank you !
Very good and professional.
Job carried out professionally and within agreed times. Will gladly hire them again in the future.
Great service , great price , quick and professional. I would definitely recommend them!.
Very prompt and efficient service
all very good from the estimate to the fitting of the new boiler.Only downside
the ref was supposed to come and check a problem But never turned up?
Engineer's Response
Hi Derek, sorry, with all this Coronavirus I haven't been out and about to pop in like I said I would. I will address this ASAP.
Excellent service very efficient even in this hard time where corona virus is effecting everyone they made special arrangements to fit me in and install the boiler. Very very happy with there service would recommend to everyone thank you
Brilliant from start to finish! Great price, great service, very knowledgable! If you need a new boiler get them in! Brilliant!
All work completed as promised with a good cost and on time. Installers were pleasant to deal with and worked efficiently .
Central heating is working very well and the finished result exceeded my expectation
The best reliable and cheapest company I have ever saw to install the new boiler. Very fast installation, the engineer very informative and honest. High quality, professional service from the start to end. My first meting was with Farhad and I can truly say that I trusted him. I have recommended this company to my friend and she was delighted with her new boiler and the service.
Fahad, Bill and James are outstanding. Fahad came to my house for quoting and he explained everything in detail, gave good advice and provided the quote while he was still at my house. Quote was really competitive and I was really impressed.
Then, Bill and James came to do the boiler installation (replacement of traditional boiler with a combi boiler) and everything was as smooth as it can be: clear explanation of what they were doing, they were friendly and approachable and answer all my questions in detail.
All job was done to a high standard. Very impressed with CH-group.
Well explained products and fitting. Great Service. Would recommend.
Comprehensive quote. Good price. Fitters were polite, competent, hard working and explained everything they did. An excellent job.
Very knowledgeable and efficient.
Excellent from start to finish. Decided to go with Ch-Group, as was very honest and explained everything to me in great detail. Price was reasonable. I was looking to have Viessman 1100 installed.
The work which was carried out on the day was superb, made sure to keep things tidy and clean before leaving and explained how to use boiler, thermostat and checked everything was running smoothly.
I would highly recommend these guys to anyone who is looking to have any boiler or heating work done.
Really helpful and informative survey, explained the regulations and options clearly. Hired them to do boiler replacement and the guys who fitted were great, really tidy and friendly. So pleased with how smoothly it all went and how stress free replacing boiler was. All round 5 stars!
CH- Group recommended by boilerguide, would recommend this company, from first initial call to completion thoroughly professional. The installation was hassle free, Danny McCloughlin our installer and was very good, polite and considerate.Explained everything, cleaned up and left my kitchen clean and tidy.
Would recommend 100%. Alan was very knowledgeable and explained everything in detail, even sending me emails with further info.
The gas engineers who fitted the new boiler were very professional, friendly and did a fantastic job.
Michael, Westcliff-On-Sea
Excellent service from start to finish. Alan went to great lengths to get us fitted in promptly. Installers very efficient.
Very professional. Polite, punctual, clean. Was kept informed of process throughout. There are cheaper but I doubt better
Excellent service.
Ch group installed my newly on the market Worcester Bosch combi boiler.
I would recommend them 100%.
Professional Alan is great very knowledgeable and made me feel at ease would use them for annual servicing.
A professional job done. Alan was very knowledgeable and John and Dan who did the job were quick and tidy. I would recommend them - thank you.
Excellent all round service
The job was priced at the same amount for all 3 quotes so I chose CH because they seemed the most experienced and were the most local. The job turned out to be much bigger than expected andI needed a new water cylinder and they had to come back twice to sort out minor electrical and air lock issues. They worked really hard and were clean and tidy. I think the price was reasonable for the amount of work involved . I will use them to carry out the annual servicing.
Engineer's Response
Thank you Dr Lloyd for your review. We hope our prompt response over the weekend to fit new batteries in your existing room thermostat was satisfactory. CH-Group
Need a new boiler?
Get FREE no-obligation quotes now!
What work do you need?