Get the best quotes, fast!

Over 5,000 engineers across the UK

Gas Safe registered engineers
Need a New Boiler?
Get FREE no-obligation quotes now!
No delays! Get quotes today
Compare quotes & get the best prices
Gas Safe & OFTEC registered engineers
1,570 reviews
What work do you need?
1,570 reviews
Glow Green Ltd
Floor 5, Avalon,
26-32 Oxford Road,
Bournemouth,
BH8 8EZ
Floor 5, Avalon,
26-32 Oxford Road,
Bournemouth,
BH8 8EZ
Helping customers with
Domestic and Business
Gas
LPG
Oil
Solar PV (Electricity)
Vented Cylinders
Unvented Cylinders
About Glow Green Ltd
Welcome to our Company – Glow Green Ltd
Whether you're upgrading your boiler through choice or necessity, it is an investment not to be taken lightly. At Glow Green we understand that the right boiler is not simply determined by the size that fits your home. It is about the lifestyle that the customer leads.

For this reason our specialist advisor takes time to visit you and carefully identify which boiler is the right fit for your home. Our highly experienced LPG, GAS & OIL engineers specialise in boiler replacements, heating maintenance and full heating installations to the domestic and commercial sector. Although we may be committed to installing Worcester Bosch boilers, this does by no means hinder our knowledge on installing and maintaining all other boiler manufacturers.

Why Choose Glow Green?
· 2 years interest free on all boiler and full heating installations (0% APR)

· Up to 12 years guarantee on boiler installations.

· 3 year workmanship warranty with all our installations.

· No deposit taken on any boiler installation, only payment on satisfaction

· 24/7 support – with our customer care department operating 365 days of the year.

· From only £14 per month a new "A" Rated energy efficient boiler

· Free Magnetic filters included in all installations.

· Fast response - assessments completed within 24 hours and installations 24 hours after if required.

· Worcester Bosch Accredited installs – all our engineers are GAS SAFE

Thank you for taking the time to read our profile, to book a free no obligation assessment and quotation please call us today or visit our website for more information.
www.glowgreenltd.com
Accreditations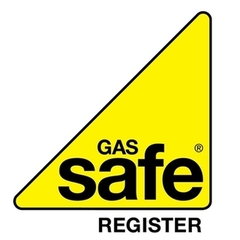 527995
Verified customer reviews
excellent from start to finish thankyou
Extremely pleased with work carried out. Efficient, clean and tidy and Mark is a very nice guy!
Initial contact was good, quick and responsive, the boiler make we wanted was ordered and 50% paid for, delivery date given for a week later between 8-5pm. At 4.30 they rung to say that they could not supply the boiler due to the micro chips from China not being available? Nothing heard for three days! I rang them and was able to order another brand. Nothing heard again for 5 days. I was then unable to get past their automatic switchboard so I went for sales. They answered straight away? I spoken to Jason, he listened to my problem I.e no water for 3weeks now with a seriously disabled child on the premises and no hot water. He said to leave it with him. 4 minutes later he had my boiler booked in for arrival in two days time, what a guy, he saved the firms reputation in my eyes. Boiler fitted by Barry who I can only say was the most polite, professional and super fast plumber I have ever come across. So tidy as well, not a scrap of rubbish left behind apart from the biscuit and cake crumbs on his plate . Hot water again - Magic
Rather use your local plumber who may charge a little more, but will do a site visit (essential) and provide an actual service.

False advertising on website claiming 48 hours for emergency installation but actually took two weeks to confirm an installation date.

Despite the company sending two emails confirming installation date, They never showed up for the delivery of the boiler, or for the following day installation. I waited in all day and no one called to apologies or communicate anything!

When I called to find out, they lied about a delivery lorry breaking down, then about a microchip problem, and it finally turned out that they had no stock of the Vaillant boiler. You would think they would have been aware of this problem two weeks prior , when I booked and paid for the new boiler, or in the days leading up to the installation date?

They then offered me an inferior boiler to be only installed in another two weeks!! This seems to be their standard operating procedure if you look at the other complaints.

They also will charge you a £250 cancellation fee in their terms and conditions, but are unwilling to cover loss of rental income for not showing up.

They will probably respond to this with their standard: "We appreciate you have not received exceptional service", but beware they do not give a damn about the terrible service they offer!
Ryan who installed my boiler was polite, helpful, attention to detail was outstanding and cleaned & cleared up after he had finished. Could not have ask for better, Thank you.
I will be using these guys as they were prompt at quoting over phone and although they haven't done the work yet, they gave different payment options to suit my budget and timescales.
I was very pleased with the service that I got and I am very happy with my boiler. Happy to promote this company to my family and friends.
Excellent price and service
Absolutely appalling. Still waiting for discontinued boiler to be removed from premises.
I talked to them and agreed to their price and conditions and signed their credit offer with their partner bank on the same afternoon. The sales person was extremely pushy, but promised no surprises as I told him we had a baby at home and heating was broken. Then they moved the installation day, and on that very date the person that came said the installation was not possible because it was difficult to access the flume even though I had had a video chat with the installation manager to discuss this very aspect. Surprisingly, a couple of hours later I get a new quote with £600 increase with no apologies pr explanation. We decided to cancel the purchase and get a different company.
Quick, easy to deal with. Good finance plans and service plan. Very tidy engineer. Couldn't be happier with my new boiler.
I had a new bouler installed and 2 radiators moved - I was very happy with the service and the gas engineer, Fenton Fowler was incredibly helpful and accommodating.
Excellent service and installation, highly recommend.
Had my boiler changed and he did a great job. Very pleased with his work. Would 100% reccomend
They were ultra efficient from start to finish. Phone calls were answered immediately and they were always friendly and helpful. I was amazed at how quickly my new combi-boiler was installed. The competetive price and easy interest -free repayment terms were much appreciated! The gas-fitter engineers were brilliant. 100% satisfaction! Would thoroughly recommend!
Mark of Ferris Plumbing and Heating was excellent. He arrived when he said, worked steadily and did everything he said he would. He left the flat tidy every evening and was a pleasure to deal with. We would recommend highly.
Very good, the engineer and a new boiler was here the next day, he fitted the boiler that day and clean up. We had heating and hot water with in 36 hours that is what I call a very good service.
Prompt response, quick to arrange installation, attentive follow up.
Installer was very professional, polite and tidy.
Excellent service, installed on time and very happy with the installation & new boiler
Excellent service, new boiler fitted the next day.
Excellent from start to finish
Customer service nice, my work was done as urgent as needed. Will always recommend them
The guy who came to fit our new boiler was very good.
Very easy to work with, great customer service and the engineers were professional and friendly
great service, no itches, good price, very happy.
Had a very positive experience with Glow Green to replace our boiler. The Gas Engineer was very efficient and made sure there the heating and hot water was working on the first day of the work itself since he saw the difficulties faced by us. The work he did was highly professional.

The price quoted by Glow Green was highly competitive and we accepted to proceed with the quote.

There is only one thing which needs improvement which is communication. I called two days ahead of the installation date to check whether the electricity would be cut-off during this work (I work from home and my son was writing exams online and it would have impacted much) and to get back to me and they got back to me only on the day of installation. This needs improvement.

Overall, it was positive.
From start to finish, from my first initial conversation with the office right through to completion of a new boiler. The Gas Engineer they sent who's name was Bob was absolutely brilliant. As I was not at the premises he kept me informed all through via telephone. Could not fault the service I received and would highly recommend them.
Rang immediately. Very informative call and very pleasant operator.
How do I pay you mate? I'm unemployed but you can give me an invoice & I'll pay you within a week!
It all went awry
Only one lady Lisa Woolcock pulled it out of the pan
The 4 Stars are for her
Quick Quote, Good Price , Good Installation.
The whole communication is a little "American".
You know, like in TGI Fridays, where they ask you 100 times during your meal if everything is OK.
Pet hate of mine.
Excellent service. Thank you.
Engineer was booked for the Tuesday however but arrived on the Friday because he was double booked, the boiler was replaced in good time on site, but quite a bit of mess left behind to clean. Still waiting for a filler tap to be replaced because it leaks when touched, the system loses pressure, you then have to re-pressurize the system by touching the tap.
They were paid a 50% deposit, boiler arrived this morning but the engineer, who should have been here before 10, didn't turn up. They now say it will be 2 weeks before an engineer is free. Boiler waiting to be picked & I await repayment.
Excellent service, great team. Did what they said on time, politely and well.
Regret using them. I'll never recommend this company to anyone. Firstly they sent a combi boiler rather than a regular boiler so the installation was delayed. Finally when the correct boiler was delivered, I had to chase them for an installation date! On the installation date, the engineer was not qualified to do the electrical wiring of the boiler. The electrician who was supposed do the job failed to turn up and we were left without heating or hot water in December! Glow greens customer service don't care when things go wrong! They told me it can take weeks for an electrician to turn up due to demand! Horrible experience.
Absolutely excellent. Cameron and Carl were efficient, fast and professional throughout. They replaced the boiler and moved pipes all without a single groan and had PPE to hand and kept their space also, all of which I hadn't experienced with the last engineer I had come round from a different company. Top work, the boiler is fantastic, silent and I know exactly how it all works thanks to the walkthrough Carl gave me

I'd happily recommend to everyone
Do not use this company. Their salesman sweet talked me into using him . I had been told by another company I would need scaffolding. He told me it was the other company being over cautious and that he could get glow green to do the job . They turned up to do the job and immediately said scaffolding was required . It took me several phone calls and threats to finally get someone to talk to me . I ended up going elsewhere as I was so appalled by Jason's lies
Excellent service and price, Fitter Barry was very good and left everything clean and tidy.
Polite, professional and got the job done. Very happy with the quote and thr boiler. Thank you
At the moment I am dissatisfied with the company - I have paid a deposit and have received confirmation, but on contacting the company I find no one is willing to give me any idea of when my boiler will be installed. No one is replying to my emails or giving me any help on the phone.
I explained to Boilerguide that my credit status was not great. They put me in touch with Glow Green. I explained to Glow Green about my credit status and they were very understanding and took me through the whole process. The finance department took the usual criteria from me and to my surprise, I was approved. I will be having a brand new boiler supplied & fitted in less than a week's time.
I have decided to accept the offer from Glow Green
The company seems efficient and keeps you well informed as to the progress of installation.
Fair price and very smooth process from quotation, to confirmation and installation.
excellent job. Fast and furiously quick. Very happy to recommend and already have done so to a friend of mine.
Fabulous. Couldn't have asked for anymore.
Did a good job would definitely recommend all complete in one day, very pleased.
Excellent Staff knowledge, great value boiler and quick installation. It was the best quote and experienced competent engineer completed the work the next day.
From the initial survey and Quote , through to the installation of a new Vaillant boiler, flue and Hive system. No problems , happy with job
Kim was amazing in the office, discussed everything Mum needed and Neil the engineer came and measured everything thing up and returned to complete the job. Everything was neat, tidy and perfect., removed all the rubbish. I cannot recommend this company highly enough. Thank you.
Exellent service from start of survey to fitting the boiler
True professionalism shown
Throughout the workmanship
Excellent company. Installed the very next day. Very happy with the work carried and competitively priced.
From our initial contact from Jamie Goddard thoughout to the fitting by
Tony Cordwell we had excellent service and communications and service.
Please don't bother with these people. they are great at sales but Rubbish in doing what they are meant to do.
Cancelled on me after they where meant to arrive but still tried to have a boiler delivered 2 days on the trot after.
Please do what I did in the end. I used a proper respected local company, they are the same price. I'm based I'm Wolverhampton and used.
T S Gas & Electric Ltd they where brilliant.
Fab service, David the plumber was great, here by 8.30 let just before 6pm, took all the rubbish away. Only fault was they sent the wrong flue, but soon corrected, other half went and collected it whilst plumber continued to work, got some odd looks as collected a meter pipe on his motorcycle , lol
Their services are very good.
Very Efficient service. 24 Hours start to finish.
The cheapest quote, longest guarantee, most prompt quotation, fastest installation and really lovely people throughout all aspects of the job. Can't recommend highly enough.
Glow Green have proved to be very professional and committed to customer satisfaction. There were a few issues with the install none of which were their fault but they resolved every problem with minimal fuss.

I would definitely not hesitate in recommending Glow Green to anyone looking for a replacement boiler. From the first visit to job completion everyone was friendly and helpful.

A very happy customer.
Need a new boiler?
Get FREE no-obligation quotes now!
What work do you need?