Get the best quotes, fast!

Over 5,000 engineers across the UK

Gas Safe registered engineers
Need a New Boiler?
Get FREE no-obligation quotes now!
No delays! Get quotes today
Compare quotes & get the best prices
Gas Safe & OFTEC registered engineers
1,574 reviews
What work do you need?
1,574 reviews
For similar companies in this area please visit the
Tipton page
.
A&E Plumbing and Heating Services
20 Hursey Drive,
Tipton,
West Midlands,
DY4 8TN
20 Hursey Drive,
Tipton,
West Midlands,
DY4 8TN
About A&E Plumbing and Heating Services
Over 10 years of experience installing kitchens, bathrooms and heating systems. We pride ourselves on providing a professional, quality service to our customers at very competitive prices. We only use the very best materials so quality is assured. We are a Gas Safe registered business and are fully insured.
Accreditations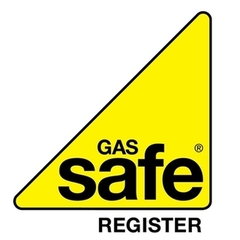 601409
Verified customer reviews
A very competent sales and installation performance ,i am pleased with manner and politeness of the fitters and the completed installation
Very reasonable price, explained everything in detail regarding the job. Enhineer turned up early on the date arranged, very friendly, polite and efficient. Worked hard and did the work in one day, very pleased with all aspects of the work, would not hesitate to recommend them and would use them again.
Gave me the information I needed and the way in which I asked for it.
Amit gave me the indicative quote I asked for and only made I visit when I asked for it and then did a very thorough survey job answering all my questions thoroughly and politely. Superb.
The work was done by Top Heating and Plumbing (Manni) who were brilliant.
I would recommend both Companies with reservation of any kind.
Came & did the job fast , job within the day all working & happy.
Brilliant service and installation, cannot fault the service. Thanks
Amit was open & honest & made me think about issues that may arise with the other quotes I received! He also gave me a discount as I'm an NHS nurse! & his quote was cheaper than any of the others I'd received!
The fitters were friendly & arrived promptly. They also identified that I had a leak on my gas meter & advised what I needed to do before they could fit the boiler. The fitters worked tirelessly all day & were polite & tidy!
Highly recommended.
Came in 2 days, very efficient,
Cleaned up after theirseves. Done a really good job, very nice people.
They arrived when they said they would and got on with the job. They kept us informed when the gas and water was going on/off, this was kept to a minimum. The areas that they worked in was left clean and tidy. The two workmen were polite and courteous.
I would have no problem in recommending this company, well done.
Very good service from Amit going through options and sorting and then boiler installation including thermostat and wiring for existing underfloor heating too. Good value compared to some quotes and slightly more than one but better warranty.
Excellent Vaillant boiler fitted at a brilliant price.The engineers turned up promptly at the agreed time.professionaly fitted and all mess cleaned up.Would highly recommend this company.
Had a new boiler fitted by A&E Plumbing, what lovely people to deal with. Not at all pushy and did not try to advise having an unnecessarily expensive boiler but one that was just right for the job. The work was carried out quickly and to a very high standard with no mess. They even knocked £200 off the price as I am NHS staff which was the loveliest gesture and very much appreciated.
I highly recommend A&E Plumbing and would not hesitate in using them again. Thank you guys .
Quick, efficient and good value.
I had my quote and boiler installed in less than a week. Amit was extremely thorough when he gave me the quote and took his time, making sure I had all the information I needed. The quote was by far the best quote I received and the guys that installed it were professional, friendly and tidy. Would absolutely recommend this company to anyone without hesitation.
A&E plumbing and heating…
i phoned up A&E plumbing and heating services
and they sent a nice man called Amit round to give us a
quote on a new boiler we had a think about the quotes we had over the week end the work men came done a fantastic job and fitted new boiler and clean all the
mess I would recommend them to every body i no
very professional company
I would recommend this company 'A&E' plumbing and heating Services to anyone that needed a very liable and professional experience tradesman. My old boiler was taken out and my new boiler was fitted in , all old materials were taken away for me everywhere that they worked to carry out my job was left clean and tidy, the workmen were excellent and professional at all times and followed all covid guidelines. I am also happy to say I also decided to go with A&e from recommendation from my neighbor who had used them . I found the price very reasonable . Definitely rate 5 stars
Syed and Hakeem did a great job replacing our boiler. Very conscientious, hard working and knowledgeable would have no hesitation in recommending them. Great team from beginning to end thank you.
Amit was great and not a pushy salesman, he gave us the quote on the Wednesday, which we accepted and the new Vaillant boiler was fitted on the following Monday by two nice guys who were very helpful and explained everything and were very tidy and left no mess. Thank you A&E for an excellent service
Would recommend these guys to fit your new boiler, Home survey carried out by Mr Amit chhbara , good detail given on my choice of boiler, work carried out 2 days later by Manny and his mate tidy and quick thanks guys .
We were really happy with the service they provided.The price was competitive and installation was quick
Very competitive price. Late starting due to non delivery of boiler at merchants, but fitters stayed late to catch up and work completed within 2 days as stated. Amit kept in touch and fitters were polite, knowledgeable and neat and tidy.
I would use them again and recommend to friends.
Arrived in time. Courteous and helpful technicians. All work completed to a high standard and within 4 hours. I really appreciate the good workmanship and the estimated costs were exactly what I paid. Thank you.
The engineer assessed the job required when he visited my property. He then left me with a detailed quote( my old boiler would be replaced, with a new efficient boiler). I decided the following to use this company. They are local. The engineer who fitted the boiler was punctual and respectful. He kept me informed throughout the process. He worked without making a mess. Once the job was completed I was shown how to control my heating system. I am pleased with the work that has been carried out. All is performing well. I would recommend A&E Plumbing & Heating Services
All good .they were on time .done very good job
Thank you to Amit and his team the two lads who fitted our new boiler were very professional and polite left the place clean and tidy
an excellent job on the boiler replacement can't praise the guys enough
Thank you
I cannot find any fault with the quality of their work. Their price was far lower than any of their competitors. The 2 engineers that did the work were both excellent and did a lot more work for us, which was greatly appreciated. We could not have moved the heavy furniture that they did. They both worked tirelessly to get the job finished in time, which hey did. I cannot praise A & E enough
Very friendly staff, everything is done on time and to good standard. Easy to contact, and rearrange the times.
Amit came this morning and gave us a quoteto fit our replacement boiler, which we have accepted and waiting on the fitting next week. Will get back to you then.
Amit was very helpful and knew his stuff and gave us the confidence to go ahead and buy this big purchase.
Really good price
Fantastic workmen
Love the boiler and new rads
All-round experience very good
Would use again in an instant
Professional, looked around property took measurements, looked at current system in detail , took time 2 hours explained the procedure in great length, looked out side the property took measurements of gaps between mine n neighbours property. Brought brochures of the boiler and explained the terminology left the brochure, discussed prices wrote quotes out professionally . I could write here for hours this company was very professional .
Excellent company. Would not hesitate to recommend.
They fitted a new combi boiler.
I decided to hire A&E as they offered three boiler choices and took the time to discuss the specifications suitable for my property. They were also approved contractors for the makes offered which meant they carried the full 10 year warranty. The price also, was very competitive.
Very good. They were very efficient. Polite and friendly. They used the best quality appliances. The price was very good and they left no mess.
From initial enquiry to completion , very helpful & efficient. Excellent standard of work & completed in 6 hrs including the time spent registering boiler, downloading app & instructing me on programming etc. Boiler & installation far exceeded my expectations.
Brilliant service, efficient and informative. Ran through the full procedure step by step beforehand and gave the best price out of several other companies. Many complications for the installers as the set up of the previous boiler was done many years ago and so much needed to be changed. They stayed all day and evening sorting this out so we could have heating and hot water. I would definitely recommend using this company very good service provided. Thank you :)
Professional, tidy, job done to my satisfaction. Some extra work done above and beyond the basic job
We were very happy both with the service cost and insulation the fitters were very polite they Brought their own hoover and cleaned up when they had finished we would very strongly recommend this company
Team worked in a high standard professional manner throughout. Would higher them again if ever needed. Would also recommend them to friends if needed.
A little late starting but overall a very satisfactory job and the price was right.
The salesman was rather pushy, but their quote was considerably cheaper than others and online reviews seemed good. Unfortunately, the standard of care over their work by the installers was not as professional as I'd hoped. They didn't understand all the equipment they were installing and had to send back a different engineer on another day to complete it after trying to get it done until nearly 9pm. They also left a mess in the garden and when asked to come back and pick up their rubbish only did so partially. When informed of this the salesman, first denied it and then sent a rather sarcastic message saying: "I will drop a box of chocolate to make you happy". Pay a bit more and get someone else in.
Engineer's Response
First of all thanks for your business and time .
We are sad to hear that we couldn't satisfy you.
Our Salesman don't believe in hard selling and we been appreciated by other customers for no hard sales if you read the reviews. He was out within 25 mins as you never wanted more information apart from price and you placed the order after 1 week.
Our working standards are very high, 98% of our customers mentioned in the reviews about our excellent service of after care.
Engineers do have understanding of the product it was just matter of connecting the thermostat with server which is not in our hand.
Salesman arranged for someone to come on Sunday to pick the rubbish which you never appreciated. Chocolate and sweet brings sweetnesses between the relationship that's why he decide to drop box of chocolate and as a apology but you called him Sarcastic.
Well your advise to pay bit more and get someone else shouldn't affect us as other 98% people those who wrote excellent reviews can't be wrong.
We will consider your advise seriously to enhance the quality work.
The engineers Sunil and bal did a great job. Definitely would recommend and the whole cost was on average £1000 cheaper than the rest ! Would use again and great job guys!.
Great price . Excellent service
Won the business based on quoting the right price
Very professional service from first meeting to installation.
Engineer's Response
Thanks for your feed back. We are glad that you are happy.
I don't leave Reviews, however in this case I think PHS deserve one, as the normal rule is that if someone can do a job quickly or inexpensively they probably aren't any good, PHS disproved this.
My aged mothers boiler started leaking just as we were heading into Chritmas and all the cold weather, and was likely to fail at any time. PHS responded promptly in coming to do a quote, which was reasonable, and also offered to come and do the boiler replacement within a few days. To be honest a bit of due diligence checking revealed that PHS isn't a big company, and they weren't on the doorstep, but in further conversations with them I felt it worth giving a smaller company a chance. They turned up on time, did an excellent job even though the original boiler wasn't in the easiest of places to access, finished the job before leaving even though we were getting well into the evening, and were clean and tidy. Engineers didn't rush away but spent a fair time helping me set up the program on the controller for my mother. So a very satisfactory experience and has worked faultlessly since installation. If you get the same engineers and service I did you won't be disappointed.
Engineer's Response
Thanks for your nice feed back Mr Yeo we will always try to keep high standards of professionalism.
VERY GOOD SERVICE AT A GOOD PRICE.NO MESS LEFT AFTER FITTING. FITTER VERY GOOD WORKER ,WOULD PASS THEIR NAME ON TO OTHERS
Engineer's Response
Thanks for your positive feed back, our aim is to make our customers happy
had my new boiler fitted October so far so good no problems as yet heating is great water still getting to grips with, very friendly and didn't stop working from the time they arrived till the time they went home.
Engineer's Response
Thanks for positive feed back, we always try to finish the jobs rather leaving them in the middle and glad that you are happy.
Incompetent, unprofessional. Quoted and surveyed job. Fitters turned up and did not fancy it as it was not straightforward. Left the premises and could not get them back.
Engineer's Response
Mr Bradburn we apologise for the inconvenience caused. Fitters wanted to do the job but you minimised the options to fit the boiler in very tight space as you boxed the boiler afterwards not thinking that might need to change the boiler in future. Our fitters gave you all other options but you never agreed to any.
We never like to cut corners we rather spend more time to job accurately.
Need a new boiler?
Get FREE no-obligation quotes now!
What work do you need?