Get the best quotes, fast!

Over 5,000 engineers across the UK

Gas Safe registered engineers
Need a New Boiler?
Get FREE no-obligation quotes now!
No delays! Get quotes today
Compare quotes & get the best prices
Gas Safe & OFTEC registered engineers
1,284 reviews
What work do you need?
1,284 reviews
PlumbProud are Gas Safe registered heating engineers who undertake installations of gas boilers, oil boilers and LPG boilers. For similar replacement boiler companies in this area please visit the
Northampton boiler
page.
We specialise in

Domestic,
Airsource Heat Pumps
Electric,
Gas,
Groundsource Heat Pumps,
LPG,
Oil,
Solar PV (Electricity),
Solar Thermal (Hot Water),
Vented Cylinders,
Unvented Cylinders
125 St. James Road,
Northampton,
NN5 5LD
Boiler Guide member since March 2016
We are boiler installation specialists!

We're a family run business with a small team of installers that take great pride in their work. We have a branch that is in Northampton enabling us to provide a fantastic service across the Midlands area.

We are available for next day boiler installations. We won't be beaten on price or service.
Accreditations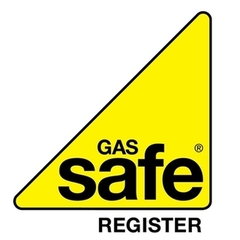 578946
New Gas Boiler Installation in Bedford
The installers were considerate and caused no disruption within the house.
The installation is tidy enough though one pipe is on the skew. The exterior seal around the flue is a mess. The collar is not tight against the wall, is on the skew and daubing the gap with filler has made a complete mess of it.
They didn't set up the Honeywell controller, but spent a minute showing us how to do it then left. The instruction sheet didn't help and repeated phone calls to PlumbProud for help produced empty promises of experts calling back. I had to call in a local plumber to set the controller up. I regret that I was stupid enough to pay them in advance.
New Gas Boiler Installation in Northampton
Excellent service. I had my boiler fitted in 24 hours. Cheap and honest quote with no hidden charges. The installer was professional and thorough. I would definitely recommend PlumbProud to my friends and family.
New Gas Boiler Installation in
Absolutely awful service from #Plumbproud Northampton. They don't appear to employ plumbers but subcontract out the work. I have a partly installed #Viessmann boiler which they seem incapable of finishing without charging additional inflated costs. The company fails to meet its own customer service targets for responding to complaints. I am left wondering whether i have been miss-sold an incompatible boiler, a faulty boiler or Plumbproud are incompetent - i know which way I'm leaning.
New Gas Boiler Installation in Coventry
Five stars
New Gas Boiler Installation in Peterborough
Very quick to get a surveyor out to the property and she was excellent. Also very quick when taking the deposit. However, engineers failed to turn up on appointed day and I had to make contact myself several times to find out why. When they turned up the next day they were good but left one electrical connection undone because they said they weren't qualified to do it. Was told the company would arrange for an electrician to do it. However, yet again I had to chase PlumbProud over this and was told there would be an extra cost or I could get my own electrician to do the work. I requested an email explaining what had to be done to pass to my electrician and am still waiting, despite the fact that the company, prompt as ever over money, has been paid in full whilst the system is still not usable until the electrical connection has been made. I do regret paying the balance before this has been done. Overall I think this company performs adequately but their communications with customers are poor and this lets them down.
New Gas Boiler Installation in Bedworth
Pleased by the prompt response and speed in which they installed the new boiler. However, fitters were late arriving and left quickly without going through the controls procedure, which given this was in my mothers home who is in her 90s , was not very helpful. After telephoning the company was promised a video to demonstrate, but this has never arrived, so will now probably give the manufacturers a telephone call.
New Gas Boiler Installation in Nottingham
very satisfied with our installation of our boiler fitted by Luke excellent job on time every day told you what was going on at each stage
thank you
New Gas Boiler Installation in Sutton-In-Ashfield
One problem after another, had lots of issues, not very professional, no after sale support - once they got there money not interested in the problems they left behind.
To name a few :
Left loads of mess, grotty wet towels and dirty finger smears.
Didn't explain how to work new system, they had to come back to explain (I hadn't paid in full at that point so they did)
Had a leak from pipe, they said they fixed it, they didn't which resulted in emergency plumber at 10 at night, not great with 2 kids in bed.
As we hired through this site we weren't aware of any emergency number they have so paid for plumber, apparently we should have known the plumbproud emergency number even though they never told us.
The valve they used to switch off the water to the shower didn't work, they didn't test it so again we had to get that done separately.
They didn't leave us the gas safety certificate. Been told numerous times it was left in a clear plastic envelope which it wasn't, been asking for weeks for a copy of it at least and still nothing.
Fault with our boiler meaning shower running cold and hot, not ideal with kids, over a week to reply and told to contact the boiler manufacturer.

Really would not go with them again. Lots of other small problems throughout and really not worth the hassle. Including leaving screws on the floor which small feet find easily and in the garage which we had to sweep and clean before able to put the car back in.
After complaining got told that the engineers were upset that I wasn't happy! Seriously they were not as upset as I was to have no shower for kids, water coming through my ceiling and all the extra cost.
Save yourself the hassle and go for someone you can trust.
Natalie — Sutton-In-Ashfield
New Gas Boiler Installation in Burton-On-Trent
Great price and a bloody good job done to
Russell — Burton-On-Trent
New Gas Central Heating Installation in Wellingborough
Reliable and efficient with good experience
New Gas Boiler Installation in Chesterfield
Excellent service
New Gas Boiler Installation in Rugby
Survey and installation completed quickly.
New Gas Boiler Installation in Lutterworth
From the initial visit to our property by their consultant who listened to our needs and then advised us the best option to the fitters arriving on the day to carry out the work everything was carried out in a professional manner. The fitters respected our property, demonstrated the new system and took every care in cleaning up after they had finished.
New Gas Boiler Installation in Nuneaton
Everything about the service provided was good. Can recommend for boiler installation
New Gas Boiler Installation in Leicester
Arrived on day and time stated ,two young chaps one a twenty yr. old apprentice the other an excellent qualified boiler gas engineer, they both got straight to it, very impressed with their work ethics,removing my back boiler in no time. Installed new Worcester boiler and required pipe work ,the job in total took 1.5 days, left my place very tidy and removed all Mess and rubbish.highly recommended.
New Gas Boiler Installation in Leicester
To be fair they were excellent in getting the quote out to be and getting the boiler installed the very next day. However, it was identified that some of the radiator valves needed changing which was fine. But within a short time of the installer leaving the premises the boiler cut off. The error code indicated that that the pressure was low but that was not the case. I reported the problem to Plumb Proud but was not getting any help to resolve the problem. I have been checking the radiators every day to re-bleed them and also re-starting the boiler every day. It has taken 4 weeks to get an engineer back on site (today) and he came to change the valves. He was not informed about the problem with the boiler. This is very poor after sales service. We have had to contact the manufacturers to get them to book an engineer to check the boiler out as there appears to be a fault with the boiler. But to have to wait 4 weeks for this is very, very poor.
New Gas Boiler Installation in Market Harborough
Great initial telephone response ... no gimmicky low telephone quotes ... but quickly arranged for someone to visit and give us a solid quote based on our situation and circumstances ... including good, evidenced advice on which boiler to choose. The installation happened quickly on the day that suited us. Excellent engineer installed the boiler - obviously knew his stuff and was thorough ... and friendly, polite and patient in answering our questions. Unreservedly recommend PlumbProud.
Brian — Market Harborough
New Gas Boiler Installation in Derby
all good no complaints
New Gas Boiler Installation in Milton Keynes
Very good survey done .very competitive quote , which was accepted. New Boiler installed ,very quickly , by a first class plumber, although he had not been given full instructions , of every thing that required doing . On the whole , very pleased with the company .
New Gas Boiler Installation in Leicester
Very pleased with the boiler instalation performed by Plumbproud.
It was done about 3 weeks ago and I have been waiting to see if there was going to be any problems.
There was a very minor one with a small drip from the drain point in the pipe system from where the engineer had drained the system. It needed a new washer, this was fixed the same day that I reported it. good work. Would definately recommend.
New Gas Boiler Installation in Loughborough
I needed a new boiler urgently and PlumbProud did not disappoint in their response. I had a Covid compliant virtual survey the same day they contacted me and they rearranged their schedule to get an operative out the next day to fit a new boiler. Within 24 hours I had a new boiler up and running.
All the staff I dealt with were very helpful and pleasant. The work was completed with efficiency and I would recommend this firm with confidence.
New Gas Boiler Installation in Leicester
Staff are very friendly. Luke engineer very respectfull and cleaned up at every stage, even when we had couple problems Luke came out promptly and sorted it out.
New Gas Boiler Installation in Milton Keynes
Very professional and efficient from start to finish with our boiler installation.
Would recommend with confidence.
New Gas Boiler Installation in Lutterworth
Arrived the same day to quote and fitted a boiler within 3 days very happy with the service
New Gas Boiler Installation in Northampton
The engineers were really good and left our home nice and clean. We did have a problem with the thermostat but this has now been replaced
New Gas Boiler Installation in Kettering
Very disappointed in original installers, very shoddy work, we eventually had the work put right by a lad called Rob who took pride in his work, very pleased with finished result,
New Gas Boiler Installation in Oakham
Excellent service.
New Gas Boiler Installation in Northampton
cheaper with great benefits. quote on weds boiler installed up and running thursday
New Gas Central Heating Installation in Kettering
A quick and well executed job
New Gas Boiler Installation in Olney
Efficient and quick provision of a quote for a new boiler. Was able to repair the current one but would certainly consider them for a new installation.
New Gas Boiler Installation in Towcester
Came and got quote same day .Sales man efficient and pleasant. Boiler was fitted within 1 week by Robert who done a good job. After sales could be better as still waiting for a promised return phone call over a small problem
New Gas Boiler Installation in Milton Keynes
Following inspection for quotation and my agreement the work was carried out 4 days later. Engineer found another item was required for this installation which is for both hot water and underfloor heating on both ground and first floors which increased the price,
For a few days the hot water was too hot but in telephone calls to PlumbProud it was established that this was due to temp. connector on the hot water tank which was not not fixed firmly to the tank. I was able do this myself and currently all is well. I have taken a service contract with PlumbProud for future insurance and service.
New Gas Boiler Installation in Wellingborough
Was cheapest quote, but you pay peanuts and you get moneys. Had 3 different people on site, all seem to be working to different ends. I also went with PlumbProud, because stated would leave in good order. Big mistake. I paid £10k year before on new kitchen, so expected to be left in a good condition. Turned up with a different Boiler than one agreed, made mess mounting it, and fitted system filter next to Boiler. However, according to installation guild it could have gone in Airing-Cupboard out of the way. Brick work appalling and left gaps/holes unsealed everywhere where drilled through items. Tired up ball-valve in header tank and broke it, instead of using isolation valve to stop water flow. Struck me as a bunch of amateur cowboys. I've taken pictures as evidence.
New Gas Boiler Installation in Northampton
Plumbproud are very good reliable and the engineer are well experienced. Our new boiler has been installed with care fast and we're very happy.
New Gas Boiler Installation in Northampton
They responded quickly, gave a quick and competitive quote, and then started the job quickly. However the initial survey failed to pick up that my flow system hot water tank was also faulty, and so ended up installing a far more expensive system than I needed to.
The job then took two days rather than the one promised and even then they failed to finish the job completed someone coming back days later to encase a wiring panel. also they failed to complete an adequate check of all the radiators, and identify a leak which meant the system broke down again a few days later, a repair man then having to come back again to fix it.
New Gas Boiler Installation in
They arrived on time, very polite & professional workmen,went straight to work,protected all floor surfaces,although there was quite a bit of drilling noise (which was to be expected when fitting a boiler) the work was all completed within five hours.
New Gas Boiler Installation in Northampton
From first contact to last visit this company were excellent they gave me an excellent quote they arrived exactly on the time and day they said got on with the job in an very efficient way, before leaving Dan the plumber took me through the easy controls I phoned a couple of days later for a help with the system another staff member came the next day to show me what I had done incorrectly. You can order with confidence when contacting this company
New Gas Boiler Installation in Northampton
Straight talk and advised without sales talk.
New Gas Boiler Installation in Northampton
Quick efficient and reliable. Work completed to a really high standard. The plumber was very friendly and customer service was on point. Highly recommended and will recommend to friends and family.
New Gas Boiler Installation in Kettering
Fantastic service.
We had two lovely lads turn up to fit our new boiler.
They were very tidy and the workmanship was to brilliant standard.
I would recommend highly.
New Gas Boiler Installation in Wellingborough
Had a new boiler fitted in a day brilliant staff who worked very well so pleased would highly recommend this company and very good price too.
Need a new boiler?
Get FREE no-obligation quotes now!
What work do you need?