Get the best quotes, fast!

Over 5,000 engineers across the UK

Gas Safe registered engineers
Need a New Boiler?
Get FREE no-obligation quotes now!
No delays! Get quotes today
Compare quotes & get the best prices
Gas Safe & OFTEC registered engineers
1,520 reviews
What work do you need?
1,520 reviews
Renewable Energy Services
2 Devon Close,
Grassmoor,
Chesterfield,
Derbyshire,
S42 5DY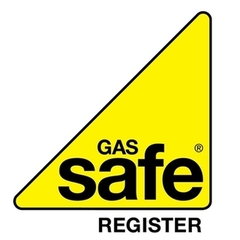 Local business
This business is dedicated to your local area.
Local
2 Devon Close,
Grassmoor,
Chesterfield,
Derbyshire,
S42 5DY
About Renewable Energy Services
Renewable Energy Services
Head Office
Sheffield

We have offices throughout the North & Midlands, keeping your installation local, we supply & install all boiler makes for all heating systems, we give our customers long boiler warranties, servicing options & 0% interest free finance (if required) debit/credit card payments accepted at no extra cost to the customer

Website: res-gas.uk

Renewable Energy Services
Accreditations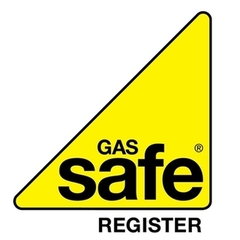 585184
Verified customer reviews
Excellent! Very professional, with extremely good customer service.
I am so pleased that I chose Renewable Energy Services to replace my heating system. From the first meeting with Dennis to the superb installation crew: Chris, Karl and Stuart, I can only say all expectations were surpassed.
Thank you.
Prompt, polite, efficient & tidy.
Communication with RES was prompt and consistent, and the survey and quote process also. On the day, work started on time and was over in a shorter time than suggested. Follow-up information was enough to help me understand the Ideal remote. My smart-meter shows a big drop in cost and usage, due to the increased efficiency of the system. And I'm due a check-up visit later. Oh - and the price compared well. So all good as far as I can see!
Engineer's Response
Thank you so much for your positive feedback.

fitters didnt clear up or say fill kettle before water turned off which is normal and polite
Engineer's Response
Mrs Savage thank you for your review, we pride ourselves on a 1st class clean up on every installation we do and leave the property as it was found. We do not use any customers appliances but always ask the customer to catch water before we turn it off in your case you were in Cornwall and your son was in bed.
The fitters were good friendly and polite
Engineer's Response
Thank your for your kind review
Very happy with work they did and with my new boiler, they was very friendly and made sure I how to control.
Engineer's Response
A pleasure to complete your work

Thank you
Engineer's Response
Thank You
competative quote - quick response - no fuss or mess on installation - very good
New central heating system two months a go problem with therastat gave them a ring they didn't want to know they put the phone down on me do not go with these people
Engineer's Response
Mr Sills
As stated to yourself the warranty for your wireless heating control is with the manufacturer, as a company we are not allowed to attempt to repair it
We did help as much as we could and gave your the service number for the manufacturer
Obviously this was not enough for you, the system we put in on your admission is working well
Your control unit is under warranty it's there for a reason so please use it
We have also communicated with the manufacturer on your behalf
Boiler was fitted 28 September 2021, but fitters unable to wire in electrics - was promised visit to finish off the job. Follow up visit did not take place despite calls made to the company. Boiler left plugged in via an extension lead on top of kitchen unit. Very disappointing and unsatisfactory service. Would not recommend.
Engineer's Response
Mr Dawson
We are unable to understand your problem, we are heating installers not electricians as you were informed.
Our electrician did contact you on several occasions and did install a new fuse spur as you requested (and I might add you still owe for this as you failed to pay for the extra work)
So your complaint is totally invalid the work has been carried out at to a high standard at a competitive price.
We find your comments unfounded

RESgas
Absolutely 1st class team would recommend to future households in need of a new boiler came and it was fitted in less than four hours with the old one taken away clean professional company 10 out of 10 well done
From start to finish excellent service . Good advice on which boiler to choose.plus the price was very good compared to others.all fitted in 1 morning .
Spot on service from start to finish, excellent advice and great installation team. Work completed on time with no hassle, Many thanks to all.
Great price great team and they did other work ie piping in new radiator from upstairs to downstairs
Excellent from the Survey Engineer to the Engineers who installed the boiler.
All the promises from the surveyor, not interested when you call after work done. Company disrespectful. Only good point was the installers.
Engineer's Response
Mr Wright
Your review is not vey informative at all, you have 2 email addresses and 4 contact numbers for us on a 24/7 basis
Unfortunately we have not had any communication from yourself by phone, txt or email
If you have a problem we certainly no nothing about it
So please contact us asap to resolve any issues you may have


Didn't have to wait long to get boiler installed, then quick and efficient on the day. Cold and hot fitted wrong way round. This was eventually resolved after some chasing.
Fast response, fair price, excellent work,100% satisfied would highly recommend. Andy market rasen
The Salesman from RES was very good and organized installation within a few days of our order. The installers arrived on time be complained that they didn't usually have to travel 2 hours to a job. The installation was carried out properly, however they were very eager to return home and didn't have time to explain the workings of the remote temperature/timer (SALUS) saying that instructions more detailed than the quick guide were on a video on the internet. This was very vague and we found it so difficult to use that we purchased a Hive Controller to replace the SALUS. The installers had told us that the SALUS was very easy to use but we found that this was not the case and feel that if they had not been in such a hurry to return home, perhaps they could have explained operation of the controller.
Engineer's Response
Thank you for your review, we did explain how to use the wireless heating control system to yourselves, unfortunately you did not fully understand the instructions
The internet instructions go through the settings step by step and a very informative
We did offer the hive on installation day but you declined it as you thought it was not needed
But we are pleased the installation went well and you are now comfortable with the system
Good price, rapid professional replacement by amiable team of two
Great guys & a great job, all masked & left the job really clean & tidy!
Can recommend
There were a few issues once boiler had been fitted and they were promptly dealt with. Nothing to do with the work carried out, just old switches and thermostat that didn't work at first. Their electrician came and solved the problem.
All fine except that: 1) Karl left a compression joint untightened. Our builder just happened to tug on the pipe and it came loose. If that slack joint had not been discovered we could have had a flood. 2) An old overflow pipe was ripped from the wall leaving the wall in need of refilling.
Engineer's Response
Mr Varley
Builders should not be tugging on pipework they don't understand,the joint was watertight and secure, the old overflow pipe was left in by us as your builder removed it so any making good is down to him
But thank you for your 4 star review you must have been pleased with the installation
Engineers were very professional and boiler fitted at a high standard.
Very good service. Very quick and very polite fitters .
The boiler that was fitted only 2 weeks ago at a cost of £1800 is leaking and the water is seeping into a live electrical double socket.
I contacted the point of contact I was given, a person called Dennis, and he sent me a Curt text telling me to email the head office.
He was only too nice when there was a potential sale. but doesn't want to know now there is a problem.
Engineer's Response
Mrs Story
You contacted me on Tuesday 9th February at 10.15pm, you were asked to email your concerns to our emergency email (as we advise all customer's) the return email to yourself was sent at 12.03am on Wednesday 10th February and an engineer arrived and repaired the slight leak the same morning
I don't know of another company who would respond as quick and you were able to contact us through the night
We are a 27/7 company as we have proved to you

Very quick and efficient. It was an emergency and they came within 48 hours.
We were very pleased with their quote. Dennis the Surveyor who came recommended the boiler to us as we were not sure which one to buy. He was very professional turned up on time. As it was quite close to Christmas we were very impressed that they said they could start straight away and the job was completed within 4 days from quoting. Very reasonable price. The engineer that came was very polite and efficient and left every thing clean and tidy.
Very pleased with having the boiler installed in time for Xmas
Competitive price, Carl the fitter was excellent and Dennis the salesman was very amusing, waiting to see him on the follow up appointment in a few weeks time! Good value for money.
On time , excellent service polite workers , cleaned up . Were very pleased with service.
Came on time no mess very pleased
Gave a good price for the job,arrived within time scale fitted boiler within 4 hours ,let everything as they found it
Very pleasant man to get along with, no hard sale talk, came to look at our boiler that had broken beyond repair, this was a boiler that was ten years old.
After talking to us we felt very pleased with the deal including a better boiler than we had, a good back up plan with servicing, parts and labor at no extra cost for five years. The straight forward approach and honesty, together with everything fitted and running with in two days and a house that is very warm again, has left my wife and I very pleased and cannot thank you enough for all your help, even with questions that I thought about after your visit.
Very Fast and efficient! Would recommend!
The removal and replacement of boiler went well engineer very polite and excellent workmanship after care service when tried to ring and explain a problem wasn't good going to source repair from some one else
They were the first to call to make an appointment they listened to what I wanted and then advised me on the boilers available explained how the work would be carried out and when I received a price the same day for the work. The two engineers arrived on time on the arranged day both pleasant guys introduced themselves and started work
Need a new boiler?
Get FREE no-obligation quotes now!
What work do you need?