New boiler efficiency standards to be introduced in 2015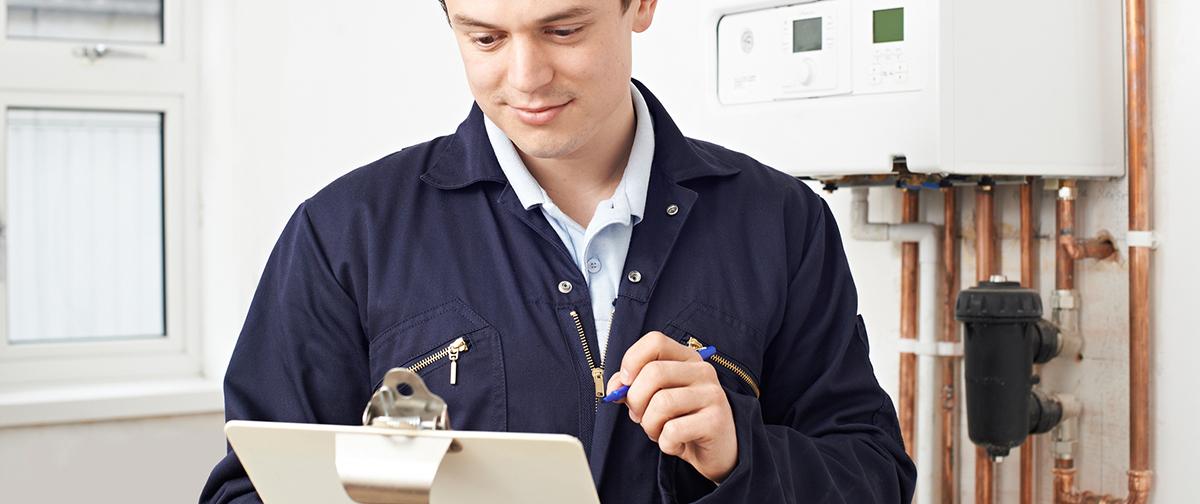 entral heating boilers will be subject to new efficiency standards bringing them in line with European levels. The move will save millions of pounds on energy bills and has the potential to deliver energy savings corresponding to 10% of energy consumption in Europe by 2020. 
The new standards, which will be unshrined in the Ecodesign Directive, will cover minimum requirments for central heating boilers. A new labelling system will also be introduced, which is designed to make their potential energy savings over their lifespan transparent, enabling much easier comparisons.
Typically, gas-fired and oil-fired boilers manage an efficiency level of around 50%, while condensing boilers are able to achieve a minimum level of of 81%. Old boilers will effectively be phased out under these new measures, making way for the next generation of energy efficient condensing boilers.
Come 2015, new energy performance labels will enable condensing boilers to achieve a maximum A ranking. The scale will run from G to A double+. A new A triple+ category will also be introduced in 2019. Applicable for mega-efficient boilers, like heat pumps. Renewable energy products will be eligible for the A+ label.
But it's not just about energy saving benefits; there's also the savings to be made in C02 emissions. Making up over 80% of the market, gas and oil-fired condensing central heating boilers account for 16% of emissions in the UK, and 17% of the European Union's. Around 400 million tones of carbon dioxide emissions could be saved if the Ecodesign Directive is implemented correctly, an Ecofys study has revealed.
Unfortunately, for many people the most energy efficient products are simply not affordable, meaning the directive has the potential to fall short of its desired impact. While energy efficient schemes like the Energy Company Obligation (ECO) have been launched to help qualifying energy consumers benefit from a 100% grant to install a free boiler, reopening the doors to the popular boiler scrappage scheme for example, would do wonders for a nation whose ageing housing stock is some of the most inefficient in the world.