Rural residents struggling due to rising cost of heating oil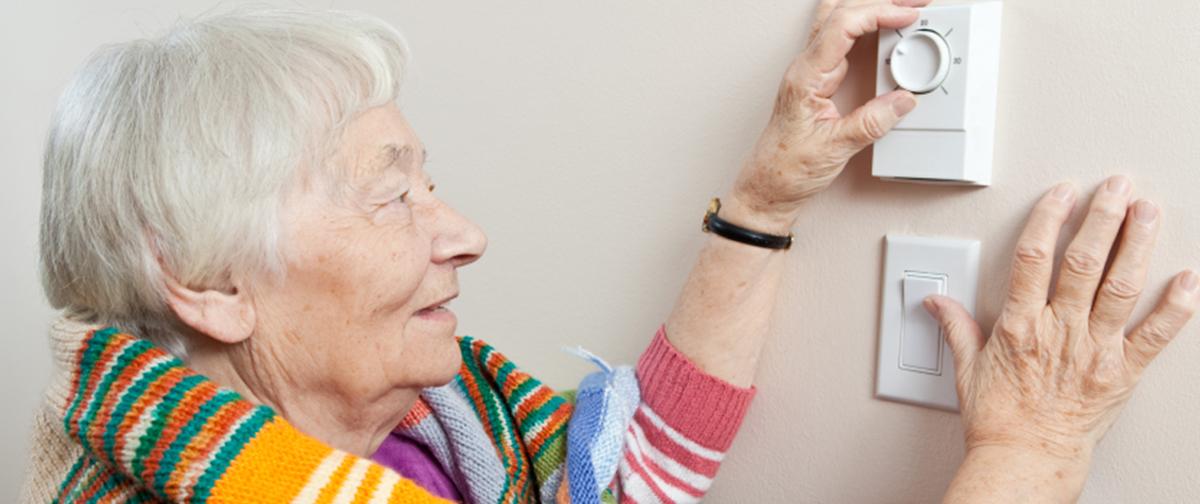 According to charity Age UK they are the "forgotten face" of fuel poverty in the UK; 1.5 million elderly people living in rural Britain and off the gas grid who are struggling with the rising cost of heating oil. 
The charity revealed that for some elderly people the situation is so dire that they have to forego heating their homes. In one of the most extreme of cases, there was a lady in the North East region who hadn't been able to afford to heat her home for three years. While it's not often we hear of such severe cases, the situation was apparently so bad that the elderly woman had to resort to heating her bedroom with candles.
Thankfully friends and family have since clubbed together to pay for a tank full of heating oil. But this is just one example, albeit an extreme one, of the problems being faced by people living in rural areas who have to rely on expensive oil heating.
In December 2012 the cost of a tank of heating fuel was 14% higher compared to 12 months earlier, and a whopping 20% more expensive than they were in the summer months. According to boilerjuice.com last month some areas of the country saw the price per litre climb to 65 pence, meaning a minimum order of 500 litres would cost a whopping £325. In December 2011 the average price was 57 pence a litre.
And it's not just the escalating cost that is forcing more and more people to cut back on their central heating. With some suppliers imposing minimum orders for deliveries, it only adds to the problem. One way of combating the issue is for local residents to join forces and form local co-operatives to negotiate prices for buying in bulk.
In England there are 4.6 million people not connected to mains gas, with as many as 55% of those people reliant on oil from a tank. According to Age UK around 1.5 million people over the age of 65 who live in a rural location heat their homes with oil. And more often than not, their properties are poorly insulate, certainly compared to homes in cities and towns which only compounds the problem.
Age UK's director general Michelle Mitchell said oil prices get very little media attention, unlike gas and electricity costs which get a lot of attention from both the media and Government alike: "These people are the forgotten face of fuel poverty in the UK," she said.
"Yet many of the people who use it [heating oil] are among the poorest and most vulnerable in the country and will be struggling to pay to keep warm as the temperatures plunge to arctic depths this week."
Living in the sticks during a cold winter snap isn't fun at the best of times. But for elderly residents who are struggling to pay for expensive heating oil, and have little choice but to confine themselves to one room to cut back on their heating bills, it's especially worrying because of the impact it can have on their health. For those elderly vulnerable people off the gas grid and living in poorly insulated homes, Age UK is calling on the Government to make it a priority to transform ageing housing stock into more energy efficient abodes.