Vaillant Backs Campaign For VAT Reduction on Boilers
Vaillant, one of Europe's leading heating technology manufactures is backing a growing industry campaign calling for VAT to be reduced to 5% on professionally installed domestic central heating boilers.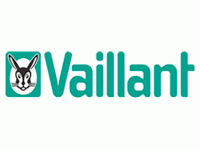 Currently professionally installed heating controls, insulation, solar panels and heat pumps are all taxed at the lower VAT rate of 5%, with boilers set at the considerably higher rate of 20%.
The company was responding to the continued calls for the Government to redress the situation.
"By implementing a short-term VAT reduction on boilers, the government will be giving a much needed boost to the heating industry at a time when it is under pressure on several fronts, securing jobs and helping contractors, who are often small businesses or sole traders at this difficult time," explained Vaillant commercial director, David Lacey.
"A reduction will also ease the burden on householders through lower bills and more efficient heating systems delivering greener heating to our homes," concluded David.
The industry campaign is seeking an immediate reduction in VAT on boilers, at least until the Government's introduction of their Green Deal in late 2012. By introducing a reduction, the campaign hopes this will stem the current decline in the heating industry, which has been prompted by economic cutbacks, as well as the recent increase in VAT.