Is My House Suitable for a Heat Pump?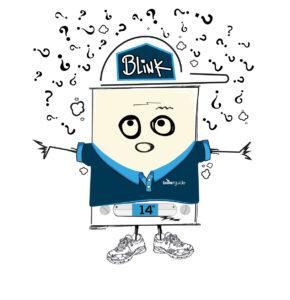 Heat pump talk is everywhere at the minute. The government wants to install 600,000 of them into UK homes every year and many people think they are the best way to reach our climate change targets and get to net zero by 2050.
Heat pumps are certainly efficient and will play a part in helping reduce carbon emissions but with millions of people living in poorly insulated homes, it is worth finding out whether a heat pump is suitable for your home and your circumstances.
How do air source heat pumps work?
An air source heat pump looks a lot like an air conditioning unit that sits outside the home, but it works like a fridge in reverse, and acts like a boiler in the sense that it produces hot water. However, unlike boilers, heat pumps don't create the heat, they simply move it from one place to another.
Air source heat pumps include a fan unit which brings in heat from the air outside the home. The extracted heat is then condensed and used to produce hot water. The hot water needs to be stored in a hot water cylinder inside the home where it can supply radiators, taps and showers. The system runs on electricity and the 2 units are connected by copper pipework.
Is a heat pump right for my home?
A well-insulated property with a garden is the ideal partner for a heat pump as new builds have to meet high standards of insulation to meet building regulations. If the heat pump is integrated into the build from the beginning then the right heat delivery system and hot water cylinder can be included with ease. From 2025, it will be illegal to connect a new build home to the gas grid, so heat pumps and other renewable systems are likely to become the default heating system.
What about existing properties?
In theory, an air source heat pump could be installed in any property, but as every property is unique, there are some important factors to consider and discuss with a heat pump professional. To be an effective heating system, an air source heat pump needs to be installed in a property with:
Adequate insulation

Underfloor heating or large radiators

Exterior space for the heat pump

Interior space for the hot water cylinder.
Why insulation?
Heat pumps heat water to a lower temperature than boilers, so a poorly insulated home will take a long time to heat to a comfortable temperature and will not be energy efficient. 
Older properties with low levels of insulation are difficult and expensive to heat using a heat pump.
Why underfloor heating or large radiators?
Because heat pumps heat water to a lower temperature than a boiler, the heat delivery system needs to have a larger surface area to compensate.
There are low temperature and high temperature heat pumps. If you're installing a low temperature heat pump your radiators need to be able to generate twice as much heat as standard, so that's either doubling the amount of radiators in each room or swapping a single panel radiator for a double panel. In some cases, a high temperature ASHP may be able to work with existing radiators.
Why is exterior space needed?
To extract the heat from the air, a unit needs to be installed outside where it will have plenty of air moving all around it, i.e., not crammed in or squeezed into an alley. In some cases, it can be mounted on a wall, but it needs to be somewhere where settings can be adjusted as needed and it can be serviced by a professional.
Air source heat pumps do generate some noise when working, so it is important to consider the impact noise might have on you and your neighbours when choosing a location for your heat pump. Heat pumps make slightly more noise in cold weather because they are working harder to extract heat.
In some cases, the outside space required and the potential noise disruption might make an air source heat pump unsuitable for a flat or terraced house.
Why is a hot water cylinder needed?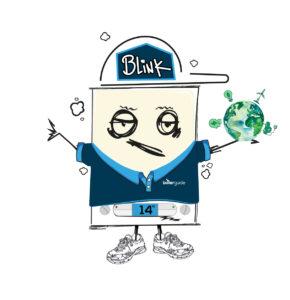 Heat pumps do not produce hot water on demand like a combi boiler does, so the hot water needs to be stored in a cylinder until it is needed.
If you're replacing a combi boiler, you'll need to find space to install a heat pump compatible hot water cylinder in your home. If replacing a system or regular boiler you might need to switch your existing cylinder for a new one that is compatible with a heat pump.
Small properties that are currently heated by a combi boiler may find it difficult to install the large hot water cylinder required by a heat pump.
What you need to know about heat pumps?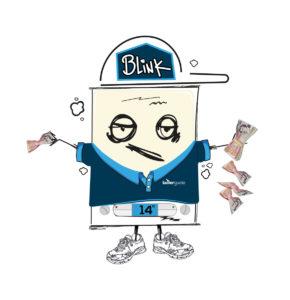 Heat pumps run on electricity and, unsurprisingly, will run more in winter as it works harder to extract heat. If replacing an oil or LPG boiler with a heat pump, some people might see energy bills savings as high as 40% in these situations. However, if you already have a relatively efficient gas boiler, a heat pump will reduce your carbon emissions, but you may not save much on energy costs.
On average, an air source heat pump will cost between £9,000-£13,000 to install, but this will vary depending on the complexity of the installation. It's a big investment, but that's why the Renewable Heat Incentive (RHI) was brought in, i.e. to help people recoup some of their investment. If you install an eligible system before the scheme closes in March 2022, the government will pay you for the energy it generates for 7 years.
More renewable heating systems to consider
If an air source heat pump will not be able to heat your home on its own but you want to reduce your carbon footprint, there are other renewable heating systems that could be better suited.
A possible solution, for example, is to opt for a hybrid system that combines a traditional boiler with a heat pump. The system will intuitively switch between the two systems depending on which is most efficient, e.g., during the winter the boiler may need to work more to generate water at a higher temperature, and the heat pump would produce hot water during the summer.
Alternatively, solar thermal panels can be installed on a property's roof where they capture the sun's energy and use it to heat water. The hot water is stored in a cylinder ready for central heating and domestic use. Solar thermal panels are not able to generate enough hot water for the average family all year round, but when combined with a boiler or a heat pump they can significantly reduce heating costs and carbon emissions. 
Ground source heat pumps are another option, but they are only suitable for properties with outside space for the lengths of tube that need to be buried below ground and they also require hot water cylinders. 
For well-insulated properties with plenty of indoor space to store the wood pellets, a furnace, and a hot water cylinder, a biomass boiler could be an effective heating system.
So, is a heat pump right for my home?
The important point to take away is that for the right property, an air source heat pump can be an effective low-carbon heating system. However, with so many 'ifs' and 'buts' around the technology, it is clear that there is no blanket solution to how we will heat UK homes in the future. Your property and lifestyle is unique, so it is essential that you get professional advice from several different renewable heating experts before making your decision.
---
Get FREE Heat Pump Quotes
Get FREE Air Source Heat Pump quotes from trusted engineers in your area.
Get quotes now
---