Get the best quotes, fast!

Over 5,000 engineers across the UK

Gas Safe registered engineers
The smarter way to find approved boiler engineers in your area
Get FREE no-obligation quotes
Our unique service enables you to get free quotes for your new boiler from reputable UK installers, compare them and choose the best.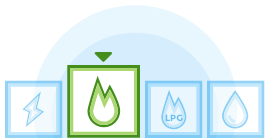 1. Tell us about your job
Answer a few quick questions & we'll find you the right quotes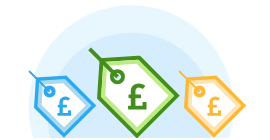 2. Compare prices
Compare prices from local, recommended heating engineers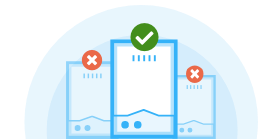 3. Choose the best
All quotes are from approved and accredited companies
Why Get Quotes with Boiler Guide?
Quick & competitive quotes for your job
Save time by completing one form & let multiple quotes come to you
Choose the right quote for you & deal with installer directly
Gas Safe & OFTEC registered installers
Save money by comparing prices
No hassle, no fee, no obligation
Reviews of our engineers
See what our homeowners had to say about their engineer
"RBD Multitrades did a great job installing our new boiler - we're very happy with our new Worcester Bosch boiler and Nest thermostat. If you're looking for a fair price and high-quality work look no further."

RBD Multitrades

"Very pleased with Heatlex Group UK. Within 4 hours they'd completed the work - the new boiler was up and running and they'd even installed a radiator in my airing cupboard. The work was carried out efficiently and very professionally. I would gladly recommend."

Heatlex Group UK

"Great service from the company. The new boiler is now installed in the loft making free space in the bedroom. The work was neatly done and, although it took an extra day, the overall result is extremely good."

T.Bennett Plumbing and Heating

"George arrived promptly and gave me a very detailed quote. The two guys on the job were very courteous and efficient. They worked through the day and cleaned up everything when they left. I recommend the firm unreservedly."

Need It Sorted

"I'm very pleased with the boiler installation and very thorough powerflush of the system. I found Terry to be very polite, honest and hard working. I'll definitely have him back every year to service my lovely new boiler."

Lambert Plumbing & Heating Ltd

"South London Heating, are without a doubt one of the best. They were great, explained everything, removed all old boilers and installed a perfect new boiler - which is still going strong after 2 years. Couldn't be happier with his job and will definitely be calling again for more work!"

South London Heating Ltd

"The service we received from Activate Energy was first class. The boiler was fitted by Ian who carried out the work quietly and efficiently. Within a few hours and with hardly any disturbance, the boiler had been fitted - you'd hardly know anyone had been there!"

Activate Energy Ltd

"A very professional staff, who kept to the time and date for the installation. They were very well organised - removed our old boiler and fitted the new one in just a few hours with minimum disruption. All the team were very friendly and I would certainly recommend this company to anyone who wants a good job doing."

Kwh Heating & Renewables Ltd
Got a question?
Take a look at our FAQs page to find out everything you need to know to get started and find your best quote for your new boiler