"Boiler Guide is the best marketing company we've ever worked with"
Andy Stones, UPS Solar
Don't let the name Boiler Guide fool you. Not only are we generating central heating leads, we have qualified solar leads too.
To find out more about a solar company's experience with Boiler Guide, we spoke with Andy at UPS Solar.
Meet UPS Solar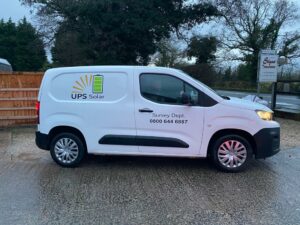 UPS Solar installs solar PV panels and solar batteries on a national scale with a workforce of 16-20 people.
They pride themselves on being 'quote givers' rather than a company that uses sales tactics. An approach which has proven successful over the years.
They're an experienced team and Andy has been working in renewables for 17 years. Andy spends most of his time out on the road – if he's not then he's not earning money – which makes our SMS and email alerts to new work very helpful. And that's one of the reasons why our service has been a 'mainstay' for UPS Solar since day one.
How our qualified solar leads are helping UPS Solar
In the summer of 2019, UPS Solar registered with Boiler Guide and have never looked back.
Our service has given UPS Solar the professionalism to expand as we 'keep the work coming'. We're now their 'mainstay' service as Andy and his team simply 'can't get enough' of our leads.
Andy and his team can snap up our leads confident that the enquirer will pick up when they call. This gives them a reliable stream of work all year round.
"We can't thank Boiler Guide enough."
How lockdown impacted UPS Solar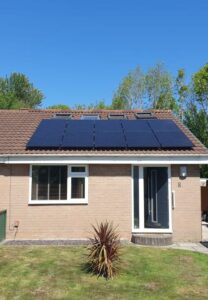 The national lockdowns have been a difficult time for many businesses. Fortunately, UPS Solar has not only been able to survive but 'thrive'.
They've adapted to the situation brilliantly, any time they need to visit a property to quote – or carry out work – they always do so with customer safety at the forefront of their minds. Should a visit not be possible then they are able to offer a remote online quote.
Our qualified solar leads have been 'as good as ever' with the country in lockdown and that's kept the work rolling in for UPS Solar.



"Boiler Guide kept the business rolling during lockdown."
Why use Boiler Guide?
It takes a lot for Andy to 'wow' but, as a company, we've managed to do it. How? Well, there are a number of reasons…
All the information needed
Whether the job needs completing ASAP or 6 months down the line, our leads come with all the vital information UPS Solar needs.
Customers answer
When calling the customer for the first time after buying the lead, Andy has confidence they'll pick up. In fact, before he calls we've often already given the enquiry a heads up to expect a call from UPS Solar.
Fantastic website
Our website has earned us the high praise of being the 'best marketing company' that UPS Solar has ever worked with.
Very low returns rate
UPS Solar can buy our solar leads rest assured that the enquiry has been made by a genuine customer. And that's all down to how we qualify our leads.
After using no less than 20 lead generation services, Andy sums it up nicely: "Nobody else comes close".
Our thanks to Andy at UPS Solar for contributing to this article.