10 Ways to Save on your Heating Bills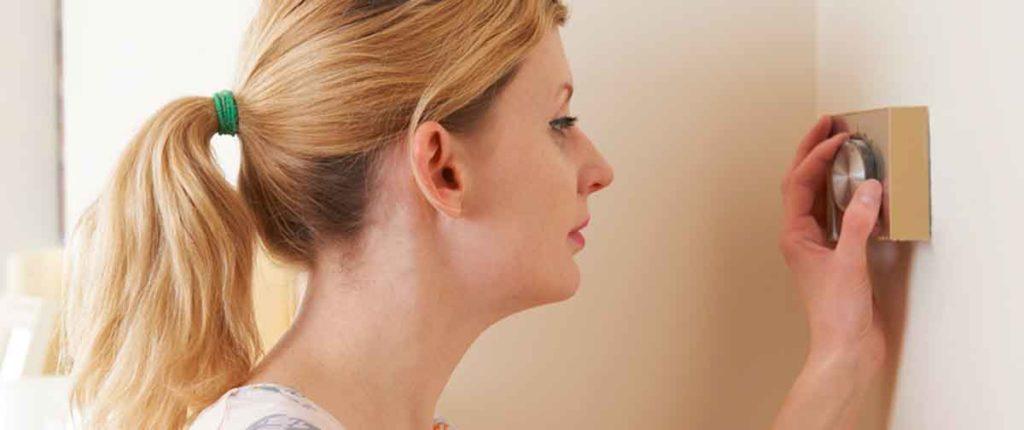 We all want to know how to save on heating bills, and there are many different ways to lower them. From quick wins to more long-term investments, we've created a list of 10 ways to save on your heating bills.
Before we get started, was your boiler installed more than 10 years ago? If so, the best way to lower your heating bills could be by investing in a new replacement boiler.
Average UK energy bill
The cost of gas and electricity has increased in recent years. According to the latest figures (Dec '21) the average UK homeowner is spending between £1,268 – £1,2771 per year on their energy bills.
Since late 2021, a number of energy suppliers collapsed due to the demand and price of gas increasing rapidly across the globe. Current guidance from market experts is to avoid switching suppliers until prices become more stable. We've broken the situation down further if you want to find out more about the energy crisis.
With uncertainty still surrounding the cost of gas, now more than ever is a good time to think about ways to save energy in your home. One of the best ways to do this is to look at how we heat our homes and the tricks we can use to cut down our energy consumption. We've listed below 10 ways that you can save money and still keep your home toasty.
How to save on heating bills
1. Insulation
Insulation is key to keeping your bills down.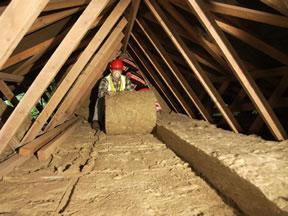 Without insulation, heat can make its way out of your home. This means that your boiler will have to work harder which will drive up your heating bills.
So making sure your home is well insulated will keep the heat within the walls.
There are many types of insulation and insulating your roof and loft is a must. You should also insulate cavity walls, solid walls and the floor.
2. Boiler
Older boilers are usually temperamental and unreliable. They are less energy efficient too.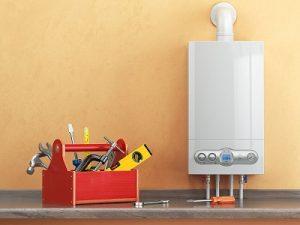 As a boiler ages, it loses efficiency, making it more expensive to run as it consumes more fuel than it can convert to heat. They are also potentially very dangerous, as there is a higher risk of carbon monoxide leaks or exposure.
If you've had the same boiler for a long time (8+ years), you should consider replacing it. This can lower your energy bills, improve your environmental impact and ensure your heating system is as safe as possible.
If you think getting a new boiler installed would be a good solution for you, you can use our free service to get comparison quotes from heating engineers in your area.
---
---
3. Double or triple glazing
All properties lose heat through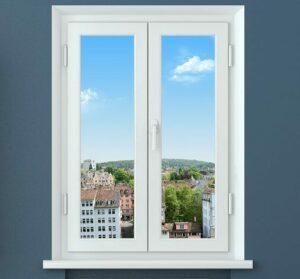 their windows, but double or even triple glazing can keep your home warmer and quieter, as well as reducing your energy bills. Double glazed windows have two sheets of glass with a gap in between, which traps the heat in, making your property more comfortable and energy efficient.
Although triple glazed windows have three sheets of glass, they aren't always better than double glazed options, so always assess the best choice for your property.
4. Heavy curtains
If you don't have a lot of money to spend on energy efficiency improvements, there are cheaper options for you to consider. One of the easiest ways to keep your property warm is with heavy curtains.
Find curtains with thermal lining, or line your current ones yourself with cheap fabric. Putting thick curtains up in every room will protect your property from losing heat through the windows. Drawing your curtains at dusk will also help to keep the heat in when the cold nights set in.
5. Draught-proofing
One of the cheapest and most efficient ways to save energy and money is by draught-proofing your property. If you have any gaps around windows, doors and floors, cold air will be let in and the heat will be able to escape.
To effectively draught-proof your property, block up any unwanted gaps that let cold air in. This way, you will save the warm air in your home and therefore use less energy trying to keep it heated.
6. Programmable thermostats
Whether you're a homeowner or a landlord providing a home to tenants, it is a good idea to use a programmable thermostat in your property.
These allow you to set on and off time periods for your boiler and select different temperatures in your home at different times of the day. This means that your property will be heated when it needs to be, and you can save money when you don't need the heating on.
7. Insulate the pipes
If you don't already, it is a good idea to look into insulating the pipes throughout your property. This will reduce the amount of heat lost and keep the hot water warmer for longer, ultimately saving you money.
Slipping pipe insulation around any exposed hot water pipes is easy if the pipes are accessible, and you can often complete the task yourself.
In addition, you may want to...
8. Insulate your hot water tank
Similarly to pipe insulation, using a hot water tank jacket on an uninsulated tank will save energy and money. All jackets should be at least 80mm thick and cost around £15 to buy.
Fitting one of these jackets can save up to 530kg in C02 emissions each year and save the average household around £902 on their yearly energy bill.
Not only is this an easy way to keep your property warm this winter, but it is cost effective too.
9. Keep the doors open
The debate over whether you should keep your doors open or closed has been going back and forth for some time, although it is widely believed that keeping the air flow going is important for your property.
Make sure that your internal doors are open throughout your home and you will keep the warm air moving through. If your doors are closed, the air flow process becomes slower, which uses more energy than allowing the heat to circulate.
Although you may want to keep the warmth contained, you will be better off allowing the heat to flow through your home.
10. Floor coverings
An easy and fairly cheap way to stop heat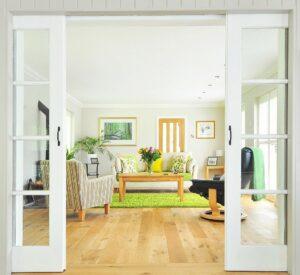 escaping through the floor (and to keep your toes warm!) is with floor coverings. This could be a nice cosy carpet or a rug in rooms that have wooden/linoleum floors. Although this won't make as much difference as floor insulation, it is still a simple way to keep your property warm.
No matter what time of year it is, it's a good idea to put a plan together that will keep your property warm year-round. Spending a bit of money now could save you in the long run.
Save on heating bills with a grant
You could get help paying your heating bills thanks to one of a number of government schemes.
Warm Home Discount
The Warm Home Discount can save eligible energy customers £140 a year on their electricity bills. Great news if you have an electric heating system.
Work from Home Tax Relief
If your employer needs you to work from home then you can apply for Working From Home Tax Relief.
This is a government scheme which entitles you to tax relief of £6 a week for the entire tax year. That works out at £1.20 each week if you pay the basic 20% tax rate.
Make the biggest cut to heating bills
If you're really paying over the odds for heating, the best thing to do is replace your boiler.
While this does mean an initial investment, you could cut your heating bills by up to £3653 per year. This is a significant saving and could mean you earn back what you paid to install the boiler in just a few years.
How much does a boiler cost?
A new boiler can cost £1,500 to £4,500. This includes installation by a Gas Safe registered engineer.
How much you end up paying will depend on the boiler you have installed. Prices vary depending on the type of boiler, manufacturer and model.
Use our Boiler Comparison Tool to find the best boiler for your home.
Then, on top of the price of the boiler, you'll also need to think about the installation costs.
Save money on the installation
Comparing quotes from at least 3 installers can save you money on the installation of a new boiler.
All boiler installers set their own rates and by going ahead with the first quote you get, you won't know if you're being overcharged. Plus, it gives you a better chance of finding the right person for the job.
By comparing quotes, you have a better chance of finding the right person for the job.
To upgrade your heating system and save on your heating bills, find the best boiler installers near you by using the link below.
---
---
Reference
Ofgem (Office of Gas and Electricity Markets), Bills, prices and profits (2022)
Energy Saving Trust, Boilers: Costs and savings (2021)
*Based on replacing a G-rated boiler with a new A-rated condensing boiler, in a detached house. Figures for England, Scotland and Wales only. Based on the latest fuel prices as of November 2021.
Energy Saving Trust, Insulating tanks, pipes and radiators (2021)