One of the most popular and well known brands on the market for over 50 years, Worcester Bosch has a reputation for manufacturing high quality gas, LPG and oil boilers.
When comparing boilers, you should look out for the output rating, efficiency and warranty of each model. Taking the time to check this information will help you to find a reliable unit that's capable of heating your home.
Output: As well as a suitable boiler type, an appropriate output rating is also essential. The output rating, measure in kilowatts (kW) shows how powerful the boiler is, giving you an idea of how many radiators it will be capable of heating.

Efficiency: Boiler efficiency shows how much fuel the unit converts into usable energy. Efficiency is recorded as a percentage and by replacing your old boiler with a new efficient boiler could help to lower your energy bills.

Warranty: This is a promise from the manufacturer that you'll be covered after the installation of your new boiler in the event of an issue. Most Worcester boilers come with a warranty of 2-5 years as standard but, depending on the model, this can be extended to as long as 10 years.

Price: Worcester Bosch are a premium boiler manufacturer with prices at the higher end of the scale. However, they have introduced the Worcester 2000 boilers which gives anyone on a tighter budget the opportunity to have a premium Worcester boiler installed in their home.
Our Boiler Comparison Tool allows you to easily compare the key information of up to 4 different boilers. Simply hit the 'add boiler' symbol to add a boiler to your
Compare Worcester Bosch combi gas boilers
Combi boilers directly heat water from the mains before instantly delivering it to the central heating system or domestic hot water outlet as and when needed. They're a great choice for small to medium-sized homes with 1-2 bathrooms. Worcester Bosch have an extensive range of gas combi boilers with output ratings spanning from 25 kW right up to 50 kW.
Compare Worcester Bosch system gas boilers
A system boiler directly heats the central heating system while also storing domestic hot water in a cylinder. This means that a system boiler is capable of meeting higher demands for domestic hot water than a combi – perfect for homes with multiple bathrooms. Worcester Bosch gas system boilers are available with central heating (CH) outputs of 9.2 kW all the way up to 99.5 kW.
Compare Worcester Bosch regular gas boilers
Regular boilers (also known as conventional and heat-only boilers) are the oldest of the three boiler types manufactured by Worcester Bosch. While regular boilers are the older than combi and system boilers, they have evolved over the years to become more efficient and reliable than ever before. A regular boiler should only really be considered if your home is already being heated by a regular boiler.
Compare the Pricing of Heatslave II Combi Oil-Fired Boilers
For properties that aren't connected to the gas network, an oil boiler is the perfect alternative. Oil combi boilers work the same as gas oil boilers – by providing instant hot water rather than storing it – but typically have a higher price tag.
Worcester Bosch Greenstar Danesmoor system oil-fired boilers
Worcester Bosch Greenstar Danesmoor system boilers heat oil rather than gas, making them a great option for homes that aren't connected to the gas network. As part of the heating system, a hot water cylinder and storage tank for the oil will also be needed.
Compare Worcester Bosch Greenstar Danesmoor regular oil-fired boilers
Regular boilers must be installed as part of a heating system which also includes a feed and expansion tank and a hot water cylinder. When having an oil regular boiler installed, a storage tank for the oil will be needed too.
We can also offer up to 3 free no-obligation quotes from Gas Safe Registered heating engineers local to you. Whether you want a combi, regular or system boiler, there is a Worcester boiler to suit your home heating needs and your pocket.
The Greenstar Range
The multi award winning Greenstar range belongs to the highly successful Bosch group.
Worcester Greenstar has an extensive range of gas, LPG and oil-fired boilers, which are all A-rated, high-efficiency, condensing models. The products are designed to deliver heating and hot water comfort to households, as well as helping to reduce your fuel bills and carbon footprint. Every boiler is rigorously tested before it leaves the factory, to ensure it is fit for everyday use.
Benefits of Worcester Bosch combi boilers
They were the pioneer of the combi boiler in the UK, with the Greenstar range developed to suit virtually all homes.
Worcester Bosch combi boilers are both a high efficiency water (A-rated) heater and a central heating boiler in a single compact unit.
They are cost effective and energy efficient as water is heated instantly rather than being heated and then stored in a cylinder.
All Greenstar combis are designed and manufactured to provide high levels of performance and operating efficiency with their 'keep hot' facility which ensures that hot water is almost instantly available whenever it's required.
The boilers also incorporate a special 'ECO' mode button which can be used to override the 'keep hot' facility – thereby using less gas, as energy is only used when hot water is required.
For added efficiency, models such as the Greenstar CDI Classic, Greenstar CDi Compact and Greenstar Si Compact condense in both hot water and heating modes. Get free quotes to supply and fit a new Worcester Bosch boiler today.
Compact sizes make combi boilers perfect for smaller properties
Ideal where there is little or no loft space
No need for a hot water cylinder allows increased living space
No cold water storage tank frees up a loft for conversion
No risk of loft pipework freezing
Less pipework in the home makes installation typically cheaper.
Greenstar CDi Compact Series
These wall mounted boilers have the smallest dimensions of all the combi boilers and can fit inside a standard kitchen cupboard. Despite their small size, their high outputs make them suitable for properties with more than one bathroom.
Greenstar Si Compact Series
Suitable for small to medium sized properties the Greenstar Si Compact combis can be wall-mounted in a variety of locations including a standard kitchen cupboard, utility room and airing cupboard. This Si Compact is fitted with frost protection so can also be fitted in a garage or loft.
Greenstar i Series
The successor to the popular i Junior series which represent 1 in 10 of all boilers installed in the UK. These wall-mounted boilers are ideal for apartments and small to medium sized properties with one bathroom.
Greenstar Highflow CDi Series
These floor-standing combi boilers have been developed especially for larger two bathroom properties where there is a higher heating and hot water output demand. Worcester is the only company that produces a combi boiler of this kind.
---
Benefits of a Worcester System boiler
Worcester system boilers are ultra-efficient and economical to run. System boilers require a cylinder for storing hot water, however the major heating and hot water system components are built into the boiler itself, making it quicker and easier to install.
There is no need for a tank in the loft, so a good option for homes with little or no loft space.
The compact size of the Greenstar i System boilers means that they can fit perfectly into many locations – including a standard kitchen cupboard.
These boilers are also compatible with Worcester solar thermal systems, which deliver environmental benefits as well as lower energy bills.
Ideal for homes with more than one bathroom
Hot water supplied evenly to all taps at the same time
No risk of pipes or tanks in the loft leaking or freezing
Energy efficient for lower fuel bills
Built-in components makes installation quicker and neater.
The wall-mounted Greenstar CDI Classic System series are high performance, high efficiency boilers that suit bigger homes with larger heating and hot water needs. Get free quotes to supply and fit a new Worcester Bosch boiler today.
Worcester Bosch Greenstar i System Series
The updated ultra-efficient Greenstar i System series are Worcester's most popular wall mounted system boilers and replaces the old i system series. They offer flexibility and can be installed in a number of locations.
---
---
Worcester Bosch Greenstar i Compact System Series
The 27kW and 30kW Greenstar I System boilers are a new generation of smaller and lighter wall-mounted boilers – suitable for small, medium and large homes. Incorporating all the benefits of the Greenstar I system series but offer higher heating output options to suit homes where demand is greater.
Benefits of Worcester Bosch Greenstar regular boilers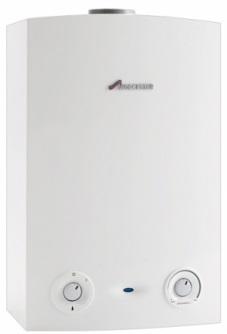 The Worcester Regular boilers are ideally suited for homes that already have a traditional heating and hot water system which is linked to a separate hot water cylinder.
These boilers also need a cold water storage tank in the loft to feed the hot water cylinder as well as a tank that maintains the water level of the central heating system.
The compact size and smart design of Greenstar regular boilers means that they will look great in any home, with several options readily fitting into a standard kitchen cupboard.
Perfect for homes where a lot of hot water is used at the same time
Ideal where there are two or more bathrooms
A good option in areas where water pressure is low
Compatible with older pipework and radiators
Options for very compact spaces
Simple and straight forward installation
These top performing, wall mounted boilers have impressive heating outputs making them an excellent choice for larger properties. The CDI Classic has set the heating industry benchmark for efficiency, helping to reduce gas bills. Get free quotes to supply and fit a new Worcester Bosch boiler today.
Worcester Bosch Greenstar Ri Series
These compact, wall-mounted boilers are small enough to be installed in a standard kitchen cupboard and are a great option for small and medium sized homes. The higher output wall-mounted Greenstar Ri 27kW and 30kW boilers meet all the heating and high water needs of medium to large properties Frost protection is also included on the Ri, reducing frost risk if installed in a garage or loft.
---
---
Worcester Combi Oil-Fired Boilers & Prices
The high performance floor-standing Greenstar Heatslave II series is the UK's most popular oil-fired combi boiler.
With its sleek modern design, it is perfectly suited to installation anywhere in your home, including in a kitchen where it has been designed to slide neatly under a standard kitchen work top.
The Greenstar Heatslave II External series is ideal when you want a combi boiler but dont have the indoor space or prefer to have it outside.
The robust design ensures that even in harsh weather conditions, heating performance is maintained and the boiler components are fully protected.
Benefits of a Heatslave II Combi Oil-Fired Boiler
Heating and hot water from one unit
Thermal store allows high volumes of instant hot water
Frees up space, no need for separate pump or tanks
Compatible with a wide range of controls
No risk of frozen pipes or tanks, or leaks in the loft
Less components and pipework usually means faster installation
Worcester System Oil-Fired Boilers & Prices
The compact and highly efficient Greenstar Danesmoor System is ideal for small, medium and large sized homes with heating system that includes stored hot water.
With the Danesmoor Utility series the heating temperature control and system pressure guage are positioned behind the front panel.
If space in the home is at a premium then the high efficiency Danesmoor System External series is a perfect choice as it is contained in a robust cabinet that protects the boiler in all weathers.
Benefits of a Greenstar Danesmoor System Oil-Fired Boiler
Hot water supplied evenly to all taps at the same time
Optional plug-in control (Danesmoor System Series)
Energy efficient for lower fuel bills
No need for separate pump and loft tanks
Comaptible with Greenskies solar hot water systems
---
---
Worcester Regular Oil-Fired Boilers & Prices
With over 90% efficiency, Greenstar regular boilers will help reduce your energy bills and your carbon footprint.
They can enhance heating and hot water performance in all sizes of homes, including those with two or more bathrooms, and where mains water pressure is low.
For added choice Greenstar regular boilers come in a wide range of models.
They are also designed to be installed in a range of indoor and outdoor locations and are suited to a variety of heating requirements.
Benefits of a Greenstar Danesmoor Regular Oil-Fired Boiler
Compatible with older pipework and radiators
Options for very compact spaces
Ideal for properties with multiple bathrooms
Simple and straightforward installation
Compatible with Greenskies solar hot water systems
---
---
Worcester Bosch Boiler Service
It's important to keep your boiler in the best possible condition with an annual boiler service by a professional engineer. This will ensure the boiler can operate as efficiently as possible, keeping heating bills to a minimum, and that there are no potential safety issues to be concerned about. A boiler service is also a great way to catch and fix small repairs before they have the chance to worsen over time and cause an expensive breakdown. Find out what's involved in an annual boiler service, why it's so important, the benefits and how much they cost in Worcester Bosch Boiler Service.
Worcester Bosch Boiler Warranty
Every boiler manufacturer offers a standard warranty with their boilers which last between 1-10 years. The warranty is your insurance policy and means if a fault develops the manufacturer will resolve it within a specified time frame. Some warranties include both parts and labour while others may only cover parts. The most important thing to remember is to get your boiler serviced by a Gas Safe registered engineer every year as failing to do so is likely to invalidate your warranty. For more detail about this brand's warranty (including the small print) take a look at Worcester Bosch Boiler Warranty.
Worcester Bosch Boiler Repair Advice
Even the highest quality boiler can develop faults and problems as they age. Some are minor issues you may be able to handle yourself but most will need a Gas Safe registered engineer to diagnose and repair the problem. To find out if there are any common problems associated with this manufacturer you can read our guide to Worcester Bosch Boiler Repairs & Common Worcester Bosch Boiler Problems.
---
---
Worcester Bosch Error Codes
Error codes may appear on your boiler's display; it's your boiler's way of telling you that something is wrong. Each manufacturer uses a different coding system to help an engineer to diagnose a fault. In some cases it may be a simple issue such as low pressure which you can adjust yourself but more technical faults will certainly need a professional. We've put together a list of error codes for all Worcester Bosch Boilers to help you understand what's wrong before you contact an engineer.
Worcester Bosch Renewable Heating Solutions
Worcester Greenskies Solar Panels provide a solar hot water system or solar thermal collectors; these panels are installed on your roof to capture heat from sunlight to and use it to heat your water. They also manufacture and air to air heat pump for heating the space in your home.
Worcester Bosch Heating Controls
For maximum control over your Worcester Bosch boiler you can choose from a selection of digital and programmable thermostats or Bosch EasyControl which is a smart thermostat. Smart thermostats are connected to the internet so you can remotely manage your heating via an APP on your smart phone or tablet, can automatically adapt your heating to the weather outside and record how much energy you are using. However, if you would prefer a traditional version Worcester Bosch also offer a range of mechanical controls.