Worcester Bosch Greenstar 8000 Style 30kW Combi Gas Boiler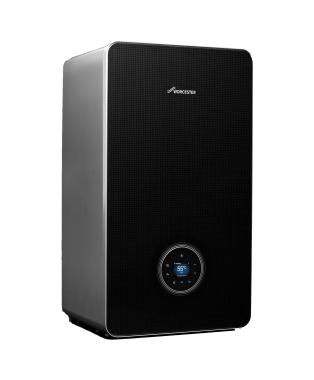 Typical Price (inc VAT)
£1,300
Typical installation Cost (inc VAT)*

£500 - £1000
Sundries (Filter, Flue, etc)

£300
Total Cost
£2,100 - £2,600
| | |
| --- | --- |
| Make | Worcester Bosch |
| Model | Greenstar 8000 Style 30kW Combi Gas Boiler |
| Is Condensing | Condensing |
| Efficiency Rating | 94% |
| Band Rating | A Rating |
| LPG Compatible | Yes |
| Standard Warranty | Up to 12 Years |
| Central Heating Max. Output | 30kW |
| Mounting | Wall Mounted |
| Flow Rate | 12.3 l/min |
| Typical Price (inc VAT) | £1,300 |
| Typical installation Cost (inc VAT)* | £500 - £1000 |
| Sundries (Filter, Flue, etc) | £300 |
| Total Cost | £2,100 - £2,600 |
| ERP Rating | A Heat A Water |
| Hot Water Max. Output | 30.2 kW |
* This is a guide price for a straightforward, like-for-like boiler replacement. Installation costs will vary dependent on work required.
Get your best deal
Quickly compare 3 FREE quotes
Quotes from local engineers
Get quotes today, installed tomorrow
Finance options available
Save up to £500 on installation
0330 808 0405
1,8 million quotes provided in 10 years
Product Description

The Worcester Bosch Greenstar 8000 Style 30 kW is a highly efficient and compact condensing combi gas boiler.

How efficient is the Greenstar 8000 Style?

Worcester Bosch has designed a highly efficient boiler, as shown by the 94% efficiency which gives it an ErP A-rated unit for heating and hot water. This means that very little fuel is wasted and could save you money on your heating bills.

Is the output rating suitable for my home?

An output rating of 30 kW and flow rate of 12.3 litres a minute makes this the perfect boiler for smaller homes with 1 bathroom.

Are any other options available in the Greenstar 8000 Style range?

If this 30 kW model doesn't suit the heating demands of your home then you have no shortage of other options in the range. Combi boilers are also available with output ratings of 35 kW, 40 kW, 45 kW and 50 kW. As well as combi boilers, there are system and regular models too.

Is a combi boiler suitable for my home?

As a combi boiler, Greenstar 8000 Style boilers supply hot water and heating on demand by using the mains water supply. This means there's no need for any bulky tanks or cylinders, perfect for homes where space is limited.

How long is the warranty period?

Featuring a 5 year warranty as standard, with the possibility of this being extended to 12 years when installed by a Worcester Bosch accredited installer, you can be confident that by installing a Greenstar 8000 Style boiler, you'll have a very reliable unit.

What are the key features of the Greenstar 8000 Style?

Worcester Bosch have designed the Greenstar 8000 to increase comfort and heat your home for many years to come, mainly thanks to preventing on/off cycling. Some of the many features of the Greenstar 8000 Style include 2 high gloss colour options, an increased modulation ratio of 1:10, designed to improve fuel efficiency and save you money on your energy bills.

Designed with more power than any other Worcester Bosch boiler, the Greenstar 8000 Style is a robust and lightweight unit that will help to save you both time and money on the installation. It's fully compatible with the latest smart technology and features the first Greenstar intelligent filling system which ensures the boiler maintains optimum pressure without the need to operate a filling link.

A new feature boasted by Greenstar 8000 boilers is an improved push button LCD display, which allows you to unlock a whole host of advanced features through simple navigation. You'll get maximum control of the unit thanks to full colour display and clear text descriptions. Plus, Greenstar 8000 units are easily accessible, by removing the top and side panels a heating engineer will have easy access to all internal components, so when it comes to any servicing, you'll be saving time and money.

How big is the Greenstar 8000 Style?

Worcester Bosch Greenstar 8000 Style boilers measure in at 780 x 440 x 365mm (HxWxD), making them compact units - great news if you don't have much room to spare!
Get your best deal
Quickly compare 3 FREE quotes
Quotes from local engineers
Get quotes today, installed tomorrow
Finance options available
Save up to £500 on installation
0330 808 0405
1,8 million quotes provided in 10 years