Potterton Boilers: Compare Efficiency, Warranty & Price

Potterton is as UK boiler manufacturer focused on providing its customers with heating and hot water products that are easy to use, well supported, and reliable. Their gas boilers are available as combi, regular and system units which gives homeowners plenty of choice when it comes to finding a new boiler.
To ensure that you're installing the most suitable boiler for the heating and hot water demands of your home, it's important to look at the output rating, efficiency, warranty and potential cost.
Output rating: Measured in kilowatts (kW), the output rating is the power of the boiler. Essentially, a higher output will be able to meet higher demand for central heating and domestic hot water. You shouldn't go for the most powerful boiler you can find though as this can lead to increased energy bills.
Efficiency: How effective a boiler is at converting fuel into usable energy is shown by the efficiency rating and is very important to consider when looking for a new boiler. A gas boiler with an effiency of over 90% can be considered highly efficient and many Potterton boilers achieve this.
Warranty: After the installation of your new boiler, the warranty is there as a promise from the manufacturer that you're covered should there be a fault. The length of a warranty as well as the terms will vary from manufacturer to manufacturer. Warranty periods of up to 7 years are available on some Potterton boilers.
Price: Whether you have a low, moderate or high budget, Potterton offer boilers to suit them all with prices ranging from around £600 up to £2,000. This doesn't include the cost of installation which will add to the costs.
Our Boiler Comparison Tool contains all everything you need to know about Potterton boilers and by hitting the 'add boiler' symbol, you can compare the key information of up to 4 different boiler models. We recommend including your existing boiler as part of any comparisons you make.
If you don't feel confident enough to do the comparing and choosing yourself, then we recommend getting advice from a professional heating engineer. Heating engineers have the proper training and qualifications to give reliable advice. Boiler Guide can help connect you with up to 3 local heating engineers who will each offer you their best advice and a tailored quote for installing a new highly efficient boiler, like one from Potterton.
Take the first step to getting a new boiler by clicking the button below.
Get your best deal
Quickly compare 3 FREE quotes
Quotes from locals engineers
Get quotes today, installed tomorrow
Finance options available
Save up to £500 on installation
0330 808 0405
1,8 million quotes provided in 10 years
Review the prices of Potterton combi boilers
Potterton combi boilers are single cost-effective units that provide hot water on demand by heating water from the mains. As a guide, combi boilers in the gange of 24 kW to 27 kW should be considered for homes with 1 bathroom and up to 10 radiators.
A price comparison of Potterton regular boilers
Regular boilers must be installed as part of a heating system that also includes a cold water storage tank, expansion vessel and hot water cylinder. It's recommended to only consider a regular boiler if you already have one installed in your property. This is because of the complex pipework involved in connecting all of the parts of the heating system.
Review Potterton system boilers
In terms of how they operate, system boilers sit inbetween combi and regular boilers. Like combi boilers, the heat water from the mains but rather than delivering it straight to the tap, bath or shower, it is stored in a hot water cylinder. This allows them to meet higher demands for hot water and the 32 kW would be suited to homes with 2 bathrooms.
Get your free boiler quotes for a new Potterton boiler now by taking less than a minute to answer a few questions. Up to 3 Gas Safe engineers will be in touch to provide their most competitively priced quotes so you can choose which (if any) is best for you. Any quotes you receive are for free and come without any obligation to accept them.
Get your best deal
Quickly compare 3 FREE quotes
Quotes from locals engineers
Get quotes today, installed tomorrow
Finance options available
Save up to £500 on installation
0330 808 0405
1,8 million quotes provided in 10 years
Potterton combi range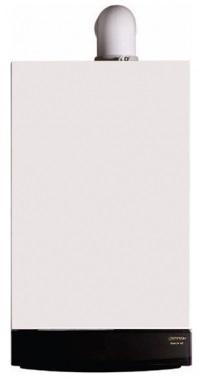 If you're thinking about going for a combination or 'combi' boiler for your home, you're not alone – this is the most popular type of boiler in the UK today.
So what's so good about a combi boiler? For most of us, it's the fact that you don't need to make room for a water tank in the roof or a hot water cylinder in the airing cupboard.
Clever design means that you don't actually need either of these with a combi boiler.
A new Potterton combi boiler is energy efficient too, so your hot water and heating should cost as little as possible to provide.
Benefits of a Potterton combi boiler
A wide range of outputs, sizes and types of combi boiler to choose from
Parts and labour warranties for extra peace of mind
Energy efficient design is good for the environment and your energy bills
Unlimited hot water and heat as you need it
Potterton regular boiler range
A regular boiler can have many names – conventional boiler, traditional boiler, or even open vent boiler.
Whatever you want to call it, it's all the same type of system and it's characterised by its various elements.
As well as the boiler, you'll also have a cold water storage tank (also known as the expansion tank) which has to live above the boiler to feed water through using gravity – most people have theirs in the loft.
The third part of a regular boiler system is the hot water cylinder which usually sits in an airing cupboard.
So with these three elements: boiler, cold water tank, and hot water cylinder – you have a regular system for hot water and heating in your home.
Potterton's regular range offers a choice of options.
Benefits of a Potterton Regular boiler
Suitable as a replacement system in older properties as the pipework will be similar
Comes in various sizes including, compact, slimline and kitchen cupboard sized
Supplies more than enough hot water for average domestic use
Easy to use controls
Potterton System Range & Prices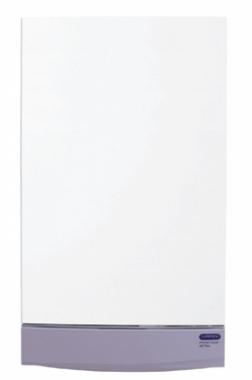 One of the key selling points of a system boiler is that it heats hot water directly from the mains so it doesn't need a cold water tank in the loft.
It's a great choice, particularly in a new build property as the installation is a bit easier and it utilises less space.
If you think you might need to use lots of hot water, then this could be the boiler choice for you.
There is a hot water cylinder, but this is automatically kept topped up once some has been used so there's always a supply when you or anyone else in the home needs it.
Lots of people choose a system boiler if they have multiple bathrooms or shower rooms – although it is also a good choice for smaller properties too.
Benefits of a Potterton System boiler
Excellent energy efficiency
Standard warranty for peace of mind
Good for well insulated homes where heating demands are not excessive
Recommended by the Energy Saving Trust
Potterton is known as a reliable and reasonably priced boiler manufacturer, so if you have your heart set on a system boiler, then this could be the right choice for you. Don't forget installation costs though!
When pricing up your new boiler, take into account the purchase cost as well as the engineer to come and fit it. As with any work, always use a competent and trained tradesperson and make sure you get up to 3 quotes to compare so you know you've got the best deal.
Boiler Guide has a network of trustworthy partner installers across the UK who can install your new boiler easily and at the best prices on the market. The first step is to get quotes from them. Click the button below to get started.
Get your best deal
Quickly compare 3 FREE quotes
Quotes from locals engineers
Get quotes today, installed tomorrow
Finance options available
Save up to £500 on installation
0330 808 0405
1,8 million quotes provided in 10 years
Potterton boiler service
It's important to keep your boiler in the best possible condition with an annual boiler service by a professional engineer. This will ensure the boiler can operate as efficiently as possible, keeping heating bills to a minimum, and that there are no potential safety issues to be concerned about. A boiler service is also a great way to catch and fix small repairs before they have the chance to worsen over time and cause an expensive breakdown. Find out what's involved in an annual boiler service, why it's so important, the benefits and how much they cost in Potterton Boiler Service.
Potterton boiler warranty
Every boiler manufacturer offers a standard warranty with their boilers which last between 1-10 years. The warranty is your insurance policy and means if a fault develops the manufacturer will resolve it within a specified time frame. Some warranties include both parts and labour while others may only cover parts. The most important thing to remember is to get your boiler serviced by a Gas Safe registered engineer every year as failing to do so is likely to invalidate your warranty. For more detail about this brand's warranty (including the small print) take a look at Potterton Boiler Warranty.
Potterton boiler repair advice
Even the highest quality boiler can develop faults and problems as they age. Some are minor issues you may be able to handle yourself but most will need a Gas Safe registered engineer to diagnose and repair the problem. To find out if there are any common problems associated with this manufacturer you can read our guide to Potterton Boiler Repairs & Common Potterton Boiler Problems.
Potterton heating controls
Potterton Multifit IFOS
The Potterton Multifit IFOS in flue outdoor sensor is compatible with Potterton combi boilers and is an easy and cost effective way to comply with the requirements of Boiler Plus, when combined with a time and temperature control.
Electro-mechanical timer
An electro-mechanical 24 hour timer, the user can choose to have it either constantly on, constantly off or timed.
Electronic timer
An electronic seven day timer has an easy to read digital LCD display.
Wireless timer room thermostat
A wireless programmable room thermostat.
Wireless digital timer room thermostat
A seven day programmable wall mounted room thermostat incorporates a large blue back lit display and a simple mode selection knob.
Programmable 24 hour wireless sensor
A 24 hour wireless sensor is compatible with the Potterton Promax Ultra ErP range.
Programmable 7 day wireless sensor
A 7 day wireless sensor is for use with the Potterton Promax Ultra ErP range.
Choosing a new boiler can be daunting with so many great manufacturers, like Potterton, available. We understand the importance of finding the right boiler for your home. That's why we offer a free service to compare quotes from up to 3 trustworthy heating engineers who install boilers from top-rated manufacturers. Click the button below to get started and take the first step in finding the perfect boiler for your home.
Get your best deal
Quickly compare 3 FREE quotes
Quotes from locals engineers
Get quotes today, installed tomorrow
Finance options available
Save up to £500 on installation
0330 808 0405
1,8 million quotes provided in 10 years
Reference
Visit the Potterton website for further details.