UK boiler manufacturer, Potterton Boilers, is part of the well-known Baxi Group – but the company has its own long and successful history in heating that stretches back to London in the 1850s.
Interesting milestones along the way include being the first to install multiple gas boilers together (16 in fact) in 1908; developing the boilers that were used in 10 and 11 Downing Street in the 1920s; and winning the Institute of Domestic Heat Engineers first ever award for excellence in 1973.
Today, Potterton remains focused on providing its customers with heating and hot water products that are easy to use, well supported, and reliable. A comprehensive range is offered, including the flagship Potterton Gold Combi HE A which is a two-time winner of Which? Magazine's 'best buy'.
Whatever your domestic boiler requirements, Potterton has a solution for you.
Potterton boiler types: Combi – Regular – System
The range of Potterton boilers are available in the following fuel types: Gas
---
---
Potterton Combi Range & Prices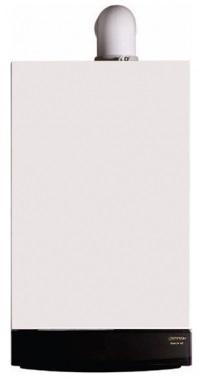 If you're thinking about going for a combination or 'combi' boiler for your home, you're not alone – this is the most popular type of boiler in the UK today.
So what's so good about a combi boiler? For most of us, it's the fact that you don't need to make room for a water tank in the roof or a hot water cylinder in the airing cupboard.
Clever design means that you don't actually need either of these with a combi boiler.
A new Potterton combi boiler is energy efficient too, so your hot water and heating should cost as little as possible to provide.
Benefits of a Potterton Combi boiler
A wide range of outputs, sizes and types of combi boiler to choose from
Parts and labour warranties for extra peace of mind
Energy efficient design is good for the environment and your energy bills
Unlimited hot water and heat as you need it
Review the Prices of Potterton Combi boilers
One of the advantages of having so many Potterton combi boilers to choose from is that the price points vary too – so you should be able to find something that fits your needs and your budget.
The table below gives a brief summary, but do take a look at the individual boiler pages to get a more detailed view of the features and capabilities of a specific boiler. When setting a budget, you'll need to allow for installation costs too of course. Get quotes for a new Potterton boiler.
Compare the complete range of Potterton Gas Combi boilers prices…
---
---
Potterton Regular Range & Prices
A regular boiler can have many names – conventional boiler, traditional boiler, or even open vent boiler.
Whatever you want to call it, it's all the same type of system and it's characterised by its various elements.
As well as the boiler, you'll also have a cold water storage tank (also known as the expansion tank) which has to live above the boiler to feed water through using gravity – most people have theirs in the loft.
The third part of a regular boiler system is the hot water cylinder which usually sits in an airing cupboard.
So with these three elements: boiler, cold water tank, and hot water cylinder – you have a regular system for hot water and heating in your home.
Potterton's regular range offers a choice of options.
Benefits of a Potterton Regular boiler
Suitable as a replacement system in older properties as the pipework will be similar
Comes in various sizes including, compact, slimline and kitchen cupboard sized
Supplies more than enough hot water for average domestic use
Easy to use controls
A Price Comparison of Potterton Regular boilers
A regular system might have three significant component parts i.e. boiler, water tank and cylinder, but it is still a very cost-effective solution for your heating and hot water requirements.
Installation costs are an important consideration when you're setting a budget. If you're replacing an older, traditional boiler then a new Potterton regular boiler will still need similar pipework to connect the three elements. This will reduce complexity for the engineer and should therefore be more cost effective than changing to another completely different type of hot water and heating system. Always get at least two quotes just to be sure. Get quotes for a new Potterton boiler.
Review the complete range of Potterton Gas Regular boilers prices…
---
---
Potterton System Range & Prices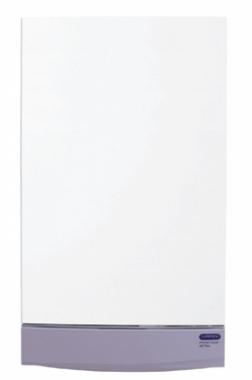 One of the key selling points of a system boiler is that it heats hot water directly from the mains so it doesn't need a cold water tank in the loft.
It's a great choice, particularly in a new build property as the installation is a bit easier and it utilises less space.
If you think you might need to use lots of hot water, then this could be the boiler choice for you.
There is a hot water cylinder, but this is automatically kept topped up once some has been used so there's always a supply when you or anyone else in the home needs it.
Lots of people choose a system boiler if they have multiple bathrooms or shower rooms – although it is also a good choice for smaller properties too.
Benefits of a Potterton System boiler
Excellent energy efficiency
Standard warranty for peace of mind
Good for well insulated homes where heating demands are not excessive
Recommended by the Energy Saving Trust
What does a Potterton System boiler Cost?
Potterton is known as a reliable and reasonably priced boiler manufacturer, so if you have your heart set on a system boiler, then this could be the right choice for you. Don't forget installation costs though!
When pricing up your new boiler, take into account the purchase cost as well as the engineer to come and fit it. As with any work, always use a competent and trained tradesperson and make sure you get at least two or three quotes to compare so you know you've got the best deal. Get quotes for a new Potterton boiler.
Compare the complete range of Potterton Gas System boilers prices…
---
---
The Potterton Kingfisher Boiler Range
Potterton Kingfisher is a range of floor mounted boilers with high efficiency ratings.
Produced under the Baxi Group, Potterton Kingfisher boilers each have a SEDBUK efficiency of around 78.5 per cent.
Features include:
A cast iron heat exchanger
A permanent manually-ignited pilot light, which is alight when the boiler is on standby as well as when it is running
A thermocouple, this senses the pilot light and stops flow of gas if a flame is not detected
A main burner which operates when mains power is applied to the boiler
A built-in thermostat which controls the boiler water temperature
An open flue and a draught diverter
Potterton Kingfisher Conventional Heat Only boilers allow for installations for off-mains gas areas.
The Potterton NetaHeat Range
Established in the 1970's Potterton NetaHeat was notable for having an automatic spark ignition in place of a fan assisted flue and a permanent pilot light.
The wall hung boiler made its debut in 1973. Although many Potterton Netaheat boilers are still in use, most control components are difficult to source. The technology meant a major improvement in fuel-efficiency; at a time when 55 percent was typical, the NetaHeat managed to achieve 78 per cent fuel-efficiency.
At the time, in the early 1970s the NetaHeat was ground breaking in its design. So much so, it is widely regarded as the forerunner of so many of today's modern energy efficient central heating boilers.
The first NetaHeat boiler, known as the MkI featured a fan assisted flue and electro-mechanical or plain mechanical controls. The NetaHeat MkIIF replaced the MkI and very much resembeled its precedessor in appearance.
The MkIIF featured exactly the same fan and heat exchanger, however Potterton had introduced much less complicated control components for this model. Another notable difference was that rather than separate components the MkIIF featured a combined multi-function gas valve.
The NetaHeat Electronic replaced the MkIIF and featured complete electronic control, although the fan and heat exchanger remained unchanged.
The Netaheat was eventually replaced by the Profile; a more compact boiler which was introduced onto the market in 1988. The Profile featured a 'negative case pressure' and would not work if the case was incorrectly fitted.
The Potterton NetaHeat won the Institute of Domestic Heat Engineers first ever award for excellence. To this day Potterton remains a proven and trusted brand.
Potterton Commercial Boilers
Potterton Commercial is part of the Baxi Group; it manufactures a comprehensive range of gas boilers for commercial applications, and was founded in 1850 by Thomas Potterton. Its commercial boiler range meets Part L2 of boiler operating efficiency legislation.
In addition to a wide range of traditional commercial boilers, Potterton manufactures a technologically advanced range of condensing boilers, targeted for higher efficiency and environmental awareness.
These consist of the Derwent Compact plus Condensing, Eurocondense two, and the FS Series in the floor standing ranges, made from cast iron, aluminium, and stainless steel respectively, and the Paramount two and WH series in the wall hung ranges.
The Derwent atmospheric range of cast iron boilers use mains gas or liquefied petroleum gas (LPG), whereas the Arizona Revolution and most of the NXR pressure jet range of boilers can use mains gas, LPG or oil.
Potterton also manufactures a number of other commercial products, which comprise the Fumeco heat recovery unit, hot water calorifiers and pre-fabricated solutions.
Services to customers include assembly, commissioning and the provision of nationwide boiler erection.
Potterton also offers a lifetime guarantee on all mainstream products.
Potterton Boiler Warranty
Every boiler manufacturer offers a standard warranty with their boilers which last between 1-10 years. The warranty is your insurance policy and means if a fault develops the manufacturer will resolve it within a specified time frame. Some warranties include both parts and labour while others may only cover parts. The most important thing to remember is to get your boiler serviced by a Gas Safe registered engineer every year as failing to do so is likely to invalidate your warranty. For more detail about this brand's warranty (including the small print) take a look at Potterton Boiler Warranty.
Potterton Boiler Repair Advice
Even the highest quality boiler can develop faults and problems as they age. Some are minor issues you may be able to handle yourself but most will need a Gas Safe registered engineer to diagnose and repair the problem. To find out if there are any common problems associated with this manufacturer you can read our guide to Potterton Boiler Repairs & Common Potterton Boiler Problems.
---
---
Potterton Error Codes
Error codes may appear on your boiler's display; it's your boiler's way of telling you that something is wrong. Each manufacturer uses a different coding system to help an engineer to diagnose a fault. In some cases it may be a simple issue such as low pressure which you can adjust yourself but more technical faults will certainly need a professional. We've put together a list of error codes for all Potterton Boilers to help you understand what's wrong before you contact an engineer.
Potterton in the Forum & Articles Section
---