Need a new boiler?
Get FREE no-obligation quotes now!
Get FREE no-obligation quotes now!
No delays! Get quotes today

Compare quotes & get the best prices

Gas Safe & OFTEC registered engineers
The smarter way to find approved boiler engineers
What
work do you require

?

Fuel type
Boiler type
Manufacturer
Potterton Promax System 18kW Gas Boiler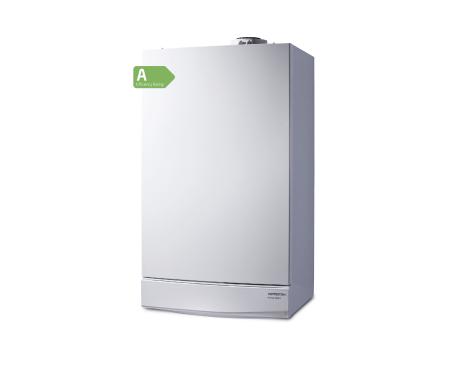 Typical Price (inc VAT)
£830
Typical installation Cost (inc VAT)*
£500 - £1,000
Total Cost
£1,330 - £1,830
| | |
| --- | --- |
| Make | Potterton |
| Model | Promax System 18kW Gas Boiler |
| Is Condensing | Condensing |
| Efficiency Rating | 89% |
| Band Rating | A Rated |
| LPG Compatible | No |
| Standard Warranty | 2 years |
| Central Heating Max. Output | 18kW |
| Mounting | Wall Mounted |
| Flow Rate | N/A |
| Typical Price (inc VAT) | £830 |
| Typical installation Cost (inc VAT)* | £500 - £1,000 |
| Total Cost | £1,330 - £1,830 |
| ERP Rating | A Heat |
Product Description
The Promax System 18kW is a condensing wall mounted gas boiler. This range comes in a selection of output ratings, these include 12kW, 15kW, 18kW, 24kW, 32kW, making the range able to fit just about any sized property, with it also being designed especially for properties with high hot water demands.
As well as this the Promax System comes with an output rating of 18kW and an efficiency rating of 89% making it a B rated unit.
This boiler features a fully modulating and highly efficient single box solution. It is developed with robust hydraulic connections, helping it to offer reliability and quality as standard. It comes with an exceptional SAP rating. It has flueing options of up to 20m helping to offer flexibility in where it can be placed. It is compatible with the Megaflo Eco solar cylinder and Santon Premier Plus solar cylinder, if used in conjunction with the Promax system you are able to get an even more reliable boiler than it already is. This unit has a low nox class of 5 - one of the best classes. It comes with a pre-plumbing jig helping to save time and cut your bills on installation. It features a two year warranty as standard.
Get quotes to supply and fit a new
* This is a guide price for a straightforward, like-for-like boiler replacement. Installation costs will vary dependent on work required.
Why not compare these similar boilers?
Boiler Model
kW
Efficiency
Warranty
Typical Price

Available

Potterton Titanium 24kW Combi Gas Boiler
24kw
91.1%
7 years
£850
Potterton Promax SL Heat 12kW Regular Gas Boiler
12kw
91.10%
1 year
£675
Potterton Gold Combi 24kW Gas Boiler
24kw
91.1%
2 years
£625
Potterton Promax 24kW Combi Gas Boiler
24kw
89%
2 years
£1,065
Potterton Promax 28kW Combi Gas Boiler
28kw
89%
2 years
£910
Potterton Promax 33kW Combi Gas Boiler
33kw
89%
2 years
£1,100
Potterton Promax Ultra 24kW Combi Gas Boiler
24kw
89.1%
2 years
£1,100
Potterton Promax Ultra 28kW Combi Gas Boiler
28kw
89.1%
2 years
£950
Potterton Promax Ultra 33kW Combi Gas Boiler
33kw
89.1%
2 years
£1,490
Potterton Promax Ultra 40kW Combi Gas Boiler
40kw
89.1%
2 years
£1,420
Potterton Promax System 12kW Gas Boiler
12kw
89%
2 years
£845
Potterton Promax System 15kW Gas Boiler
15kw
89%
2 years
£935
Potterton Promax System 18kW Gas Boiler
18kw
89%
2 years
£830
Potterton Promax System 24kW Gas Boiler
24kw
89%
2 years
£875
Potterton Promax System 32kW Gas Boiler
32kw
89%
2 years
£965
Potterton Titanium 28kW Combi Gas Boiler
28kw
91.1%
7 years
£835
Potterton Titanium 33kW Combi Gas Boiler
33kw
91.1%
7 years
£925
Potterton Titanium 40kW Combi Gas Boiler
40kw
91.1%
7 years
£935
Potterton Gold Combi 28kW Gas Boiler
28kw
89%
2 years
£705
Potterton Gold Combi 33kW Gas Boiler
33kw
89%
2 years
£825
Potterton Promax SL Heat 18kW Regular Gas Boiler
18kw
89.4%
2 years
£850
Potterton Promax SL Heat 15kW Regular Gas Boiler
15kw
89.4%
2 years
£790
Potterton Promax Store 90L Regular Gas Boiler
24kw
89%
2 years
£717
Potterton Promax Store 155L Regular Gas Boiler
24kw
89%
2 years
£1,697
Potterton Promax Store 150L Regular Gas Boiler
24kw
89%
2 years
£2,000
Potterton Ultra System 12kW Gas Boiler
12kw
89%
2 years
£678
Potterton Ultra System 15kW Gas Boiler
15kw
89%
2 years
£900
Potterton Ultra System 18kW Gas Boiler
18kw
89%
2 years
£1,332
Potterton Ultra System 21kW Gas Boiler
21kw
89%
2 years
£1,322
Potterton Ultra System 24kW Gas Boiler
24kw
89%
2 years
£1,800
Potterton Ultra Regular 24kW Gas Boiler
24kw
89.1%
2 years
£1,100
Potterton Ultra Regular 21kW Gas Boiler
21kw
89.1%
2 years
£1,110
Potterton Ultra Regular 18kW Gas Boiler
18kw
89.2%
2 years
£988
Potterton Ultra Regular 15kW Gas Boiler
15kw
89.2%
2 years
£988
Potterton Ultra Regular 12kW Gas Boiler
12kw
89.2%
2 years
£984
Potterton Assure 25kW Combi Gas Boiler
25kw
93%
2 years
£620
Potterton Assure 30kW Combi Gas Boiler
30kw
93%
2 years
£732
Potterton Assure 15kW System Gas Boiler
15kw
93%
2 years
£859
Potterton Assure 18kW System Gas Boiler
18kw
93%
2 years
£891
Potterton Assure Heat 13kW Regular Gas Boiler
13kw
93%
2 years
£854
Potterton Assure Heat 16kW Regular Gas Boiler
16kw
93%
2 years
£948
Potterton Assure Heat 19kW Regular Gas Boiler
19kw
93%
2 years
£1,023
Potterton Assure Heat 25kW Regular Gas Boiler
25kw
93%
2 years
£1,147
Potterton Assure Heat 30kW Regular Gas Boiler
30kw
93%
2 years
£1,342
Potterton Assure 36kW Combi Gas Boiler
36kw
93%
2 years
£1
Potterton Gold 18kW System Gas Boiler
18kw
89%
2 years
£635
Potterton Gold 24kW System Gas Boiler
24kw
89%
2 years
£676
Potterton Gold 28kW System Gas Boiler
28kw
89%
2 years
£800
Potterton Titanium 12kW Regular Gas Boiler
12kw
93%
7 years
£700
Potterton Titanium 15kW Regular Gas Boiler
15kw
93%
7 years
£850
Potterton Titanium 18kW Regular Gas Boiler
18kw
93%
7 years
£850
Potterton Titanium 24kW Regular Gas Boiler
24kw
93%
7 years
£900
Potterton Titanium 30kW Regular Gas Boiler
30kw
93%
7 years
£840
Potterton Assure 24kW System Gas Boiler
24kw
93%
2 years
£850
Potterton Assure 12kW System Gas Boiler
12kw
93%
2 years
£900

Show

Discontinued
Potterton Promax HE Plus 15 kW Regular Gas Boiler
15kw
89.40%
1 year
£775
Potterton Heatmax Combi HE 24kW Gas Boiler
24kw
91.10%
2 years
£580
Potterton Promax System HE Plus A 12kW Gas Boiler
12kw
91.10%
2 years
£930
Potterton Performa Combi HE 30kW Combi Gas Boiler
30kw
86.40%
1 year
£810
Potterton Promax SL Heat 24kW Regular Gas Boiler
24kw
88.80%
1 year
£925
Potterton Promax HE Plus 24 kW Regular Gas Boiler
24kw
89.4%
1 year
£871
Potterton Promax HE Plus 30 kW Regular Gas Boiler
30kw
89.4%
1 year
£875
Potterton Heatmax Combi HE 28kW Gas Boiler
28kw
91.1%
2 years
£694
Potterton Heatmax Combi HE 33kW Gas Boiler
33kw
91.1%
2 years
£806
Potterton Promax System HE Plus A 15kW Gas Boiler
15kw
91.1%
2 years
£825
Potterton Promax System HE Plus A 18kW Gas Boiler
18kw
91.1%
1 year
£942
Potterton Promax System HE Plus A 32kW Gas Boiler
32kw
91.1%
1 year
£1,050
Potterton Promax System HE Plus A 24kW Gas Boiler
24kw
91.1%
1 year
£810
Potterton Performa Combi HE 24kW Combi Gas Boiler
30kw
86%
1 year
£590