What is a Regular (Conventional) Boiler? Pros, Cons & Costs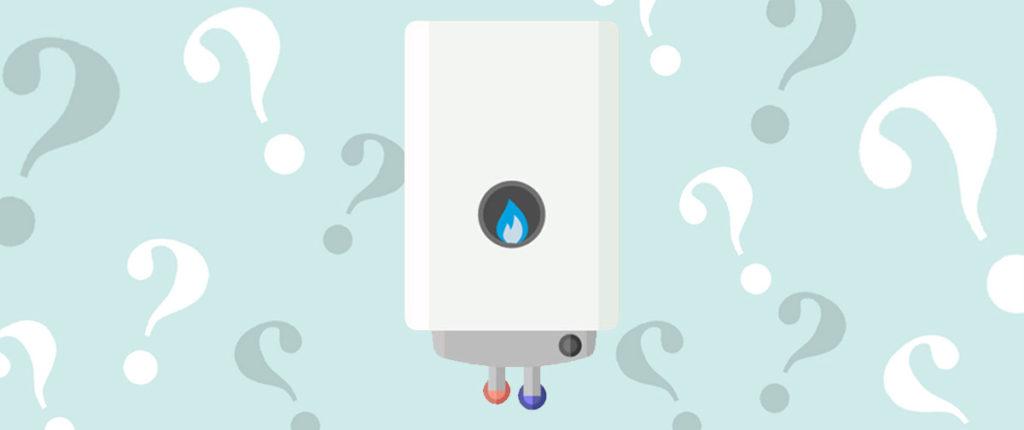 A regular boiler (also known as a conventional or heat only boiler) is the traditional heating system found in the UK. If you have a large tank of water in the loft and a hot water cylinder in an airing cupboard, you have a regular boiler.
Here we answer all your questions about regular boilers, including the all important question: how much does a regular boiler cost?
It's important to understand the price to get a regular boiler won't be the same as your neighbour's because each installation is unique depending on the house. If you're looking for accurate and precise prices, we recommend requesting a quote from a qualified local installer.
You can easily request quotes by through Boiler Guide for free. All you need to do is answer a few simple questions about the boiler you would like and then just wait to be contacted by up to 3 qualified installers who will offer you their best quotes. The best part is that you get these quotes with no-obligation. So you get the freedom to choose the best deal for you.
Get your best deal
Quickly compare 3 FREE quotes
Quotes from locals engineers
Get quotes today, installed tomorrow
Finance options available
Save up to £500 on installation
0330 808 0405
1,8 million quotes provided in 10 years
What is a regular boiler?
Regular boilers are one of the oldest types of boilers around. They are also known as 'traditional' or 'conventional' boilers. In the industry, they are known as 'heat only' boilers, because they will produce hot water for central heating, but not for domestic use, i.e. taps, baths or showers.
A regular boiler is fed cold water from a water storage cistern (commonly called a 'tank') which is stored in the attic. It also requires a hot water storage cylinder to be able to provide hot water for daily use. If you'd like to learn more about how a conventional/regular version differs from combi and system boilers, you visit our article about different boiler types here.
How does a regular boiler work?
To provide heating, cold water from the cistern in the loft feeds down to the boiler. The cistern is usually as high above the boiler as possible to help improve the water flow in your system.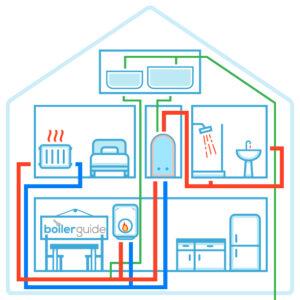 When you fire up the boiler (either by turning on the hot tap or switching on the heating), that cold water is then warmed up by a heat exchanger. The heated water is then pumped to a hot water storage cylinder (which is usually in an airing cupboard) where it is stored and circulated until you need it. From there, valves will direct the hot water to either your heating or your taps/outlets.
Regular boilers are the most traditional type of heating system. Whilst a system or a combi boiler might appear to be more convenient, regular boilers are still a viable option for many homes.
Difference between regular and system boilers
A regular boiler and a system boiler are very similar in that both rely on a hot water storage cylinder to keep a store of hot water ready for your taps. The key difference, however, is that a regular boiler is supplied with cold water via a cistern in the attic, while a system boiler takes its water supply directly from the mains. This means that you don't need to have a cold water cistern in your attic.
Difference between regular and combi boilers
A combi boiler is a more modern system, and the most commonly installed type of boiler in the UK today. A combi boiler is an all-in-one unit that does not need a cistern in the attic or a hot water cylinder. The combi takes its cold water supply directly from the mains and heats it on demand. This means that there is no large store of hot water, so they are generally only recommended for small to medium-sized homes which use less hot water.
Is a regular boiler right for your home?
There are many things to consider when choosing which type of boiler is right for your home. It's good to weigh up the pros and cons so that you get the most suitable set-up for your needs.
Pros of regular boilers
Can meet high demand for heating and hot water
If you live in a home with several bathrooms or have an especially high demand for heating and hot water, a regular boiler is a great choice. With its large storage capacity for hot water, it means multiple taps and outlets can be used simultaneously.
Simple to replace an older system
If your home already has a regular boiler system, it will prove less disruptive and costly to simply replace it with a newer version.
They've become more efficient
Regular boilers that are non-condesing should be replaced with a new condensing one, as it will make your energy consumption much more efficient and help to reduce the cost of your bills. Some regular boilers can now reach efficiencies of as high as 97%.
Fit an immersion heater as a backup
To ensure that you won't go without hot water if your boiler breaks down, you can fit an electric immersion heater to the hot water cylinder for an alternative way to heat the water.
Solar compatible
Many regular boilers can work with solar thermal panels to generate warm water using energy from the sun. You will just need to ensure that the cylinder and model you chose is compatible.
Cons of regular boilers
Take up a lot of room
Since you need space for a cold water cistern and hot water storage cylinder, regular boilers aren't really suitable for homes with limited space.
Hot water isn't instant
Due to the hot water being stored in the cylinder, once it's used up you will have to wait for it to refill before you can use hot water again. It's important to think about how much water is used around your home when choosing a water cylinder as they come in different capacities.
Expensive installation
As they require separate parts installed throughout the house, a new regular boiler installation can be a lengthy and costly process.
Found out that a regular boiler is suited for your home? Then the next step is find out how much it will cost you. You can do this by comparing quotes and choosing the best offer. Luckily, Boiler Guide makes this process much easier than having to spend hours calling multiple installers for quotes. Instead, all you need to do is fill in our online quote form and wait to be contacted by up to 3 qualified installers who will offer you their best deals.
All these quotes are free and you're under no-obligation to accept any. So the freedom is all yours to choose which is the best deal. Just click the button below to get started.
Get your best deal
Quickly compare 3 FREE quotes
Quotes from locals engineers
Get quotes today, installed tomorrow
Finance options available
Save up to £500 on installation
0330 808 0405
1,8 million quotes provided in 10 years
Which are the best regular boilers?
Regular boilers are available in either gas or oil from a range of manufacturers. Rather than list every range available, we've listed the ones that consistently receive excellent reviews for customer satisfaction and engineer recommendations.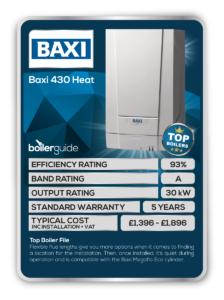 Baxi 400 Heat
Up to 5 year parts and labour warranty
Fits inside a standard kitchen cupboard
Works extremely quietly
Rear flue option for an even neater finish
Compatible with market-leading Megaflo Eco cylinder
Available in 12, 15, 18, 24 or 30 kW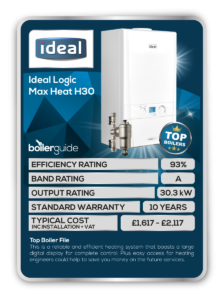 Ideal Logic Max Heat
Up to 10 year parts & labour warranty
Made in the UK
High quality brass system filter
Compact cupboard fit, discrete install
Easy to install (low lift weight) & easy to use
Available in 12, 15, 18, 24 or 30 kW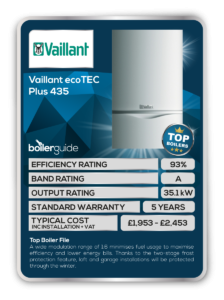 Vaillant ecoTEC plus Regular
High performance, control and efficiency
Compact enough to fit in a kitchen cupboard
Hand-built in award-winning Derbyshire manufacturing plant
A wide range of heating control options including smartphone app
5-year guarantee as standard with 7 to 10 years available
Available in 12, 15, 18, 24, 30 or 35 kW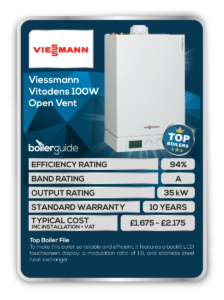 Viessmann Vitodens 100W Open Vent
Compact dimensions to fit in standard kitchen cupboards
LPG conversion available
Energy efficiency class: A
Standard efficiency up to 97% through stainless steel Inox-Radial heat exchanger
Weather compensation option
Large user display
5 year comprehensive warranty as standard (extended warranty option up to 10 years)
Available in 13, 16, 19, 26 or 35 kW
Worcester Bosch Greenstar Ri
Small enough to be installed in a standard kitchen cupboard
Up to a 10 year guarantee
Simple boiler controls
Suitable for homes where the heating system includes a hot water storage cylinder
Frost protection
Can be used with Greenskies solar panels
Comparing regular boiler reviews
Finding the best boiler for your home involves taking the time to compare different models. When comparing regular boilers, here are some things to look for:
Output rating
This is the power of the boiler and is measured in kilowatts (kW). Regular boilers have a central heating output rating which gives an idea of how many radiators the unit will be capable of heating up. As general guidance, allow for between 1.5kW and 2kW per radiator.
Efficiency
Boilers convert fuel into usable energy and how much of the fuel ends up being converted is reflected in the efficiency rating. The higher the rating, the less fuel is wasted.
Warranty
All boilers come with a warranty which will see that you're covered by the manufacturer should it develop an issue after the installation. What the warranty covers, and how long for, will vary from boiler to boiler.
Potential cost
Regular boiler prices range from around £500 to £2,000 without the cylinder, and before installation. Depending on how much you're looking to spend there are options to suit all budgets.
Heating controls
Having greater control of your heating will allow you to keep energy usage to a minimum. Many modern boilers can now be controlled from a smartphone or tablet.
Heating engineer reviews
When it comes to boilers, heating engineers are the experts. Reading their reviews, and getting opinions from fully-qualified heating engineers will give you valuable insight into the boiler you're considering.
Customer reviews
Taking the time to read through reviews left by homeowners can give you an idea if others have had any problems over the years. Take care not to focus your whole decision on this though, as no two properties, or personal usage, are exactly alike.
Just as you compare regular boiler reviews, you should also compare boiler quotes from qualified installers. This is the smartest way to ensure you're getting the best deal from the best installers. And luckily for you, comparing boiler quotes has never been easier. Instead of needing to spend hours on the phone with installers, you can now just use a simple, online quote form.
All the quotes you receive are free and there's no obligation to accept any of them. This gives you the freedom to choose the quote you think is best. Sound like a great deal? Get started by clicking the button below.
Get your best deal
Quickly compare 3 FREE quotes
Quotes from locals engineers
Get quotes today, installed tomorrow
Finance options available
Save up to £500 on installation
0330 808 0405
1,8 million quotes provided in 10 years
Boiler installation costs
Boiler replacement costs will vary depending on the work involved and the type of boiler being installed. The cost of installation will also need to be considered, as the rates charged by engineers will differ.
Regular gas boiler prices can range from as little as £600 right up in the region of £3,000 depending on the make and model. You will also need to consider the cost of replacing the hot water cylinder.
Various factors can also influence how much an installation will cost, some of these include:
The complexity of the installation (a like-for-like replacement will cost less than a complete change of heating system)
Accessibility
Whether the boiler is moving to a new location
Where you live (boiler installations tend to be more expensive in London, for example)
What size regular boiler do you need?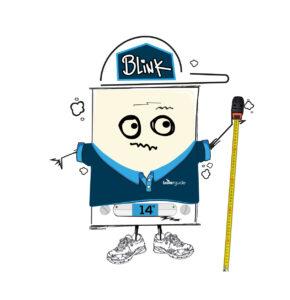 The size of the regular boiler is one of the most important factors to consider. By size, we don't mean the physical dimensions of the boiler, we mean how powerful the boiler is. This is known as the output rating and is measured in kilowatts (kW).
Effectively, the higher the output rating, the more powerful the boiler. Having said this, it isn't a good idea to simply install the boiler with the highest output rating. An output rating that's too high for your home could cause your energy bills to rise. If it's too low, it will struggle to meet demand.
The recommended output ratings in the table below are intended as a guide. To get a more accurate idea, you should get a quote from a Gas Safe registered engineer.
| Bathrooms | Radiators | Recommended Output |
| --- | --- | --- |
| 1 | 10 | 10-18 kW |
| 2-3 | 15 | 18-26 kW |
| 3+ | 20 | 27-40 kW |
What size hot water cylinder do you need?
If you have a large home, with more than 1 bathroom you should choose a hot water cylinder with a larger capacity. This will ensure it meets the demands of your home. If it's a particularly large property, however, you may even consider multiple cylinders.
The table below shows a guideline for the capacity you should consider depending on the size of your property.
| Bedrooms | Bathrooms | Cylinder Capacity (litres) |
| --- | --- | --- |
| 1 | 1 | 120 – 150 |
| 2 | 1 | 180 |
| 3 | 2 | 210 |
| 4 | 2 | 250 – 300 |
| 4+ | 2+ | 300+ |
Finding the best regular boiler installer
A new regular boiler is a big investment, so you'll want the installation to be carried out to the highest standard by a competent installer for the best possible price. By law all gas-fired boilers must be installed by a Gas Safe registered engineer (an OFTEC technician is needed for the installation of oil boilers).
Rather than accepting the first quote you receive, we highly recommend comparing at least 3 quotes from different companies. Taking the time to compare quotes will help you to find the most competent installer offering the most competitive price.
At Boiler Guide, we have a network of over 5,000 Gas Safe registered boiler installers. Click the button below to complete our online form today to get free quotes from up to 3 local heating companies.
Get your best deal
Quickly compare 3 FREE quotes
Quotes from locals engineers
Get quotes today, installed tomorrow
Finance options available
Save up to £500 on installation
0330 808 0405
1,8 million quotes provided in 10 years