Boiler Efficiency Explained: How to Lower Your Heating Bills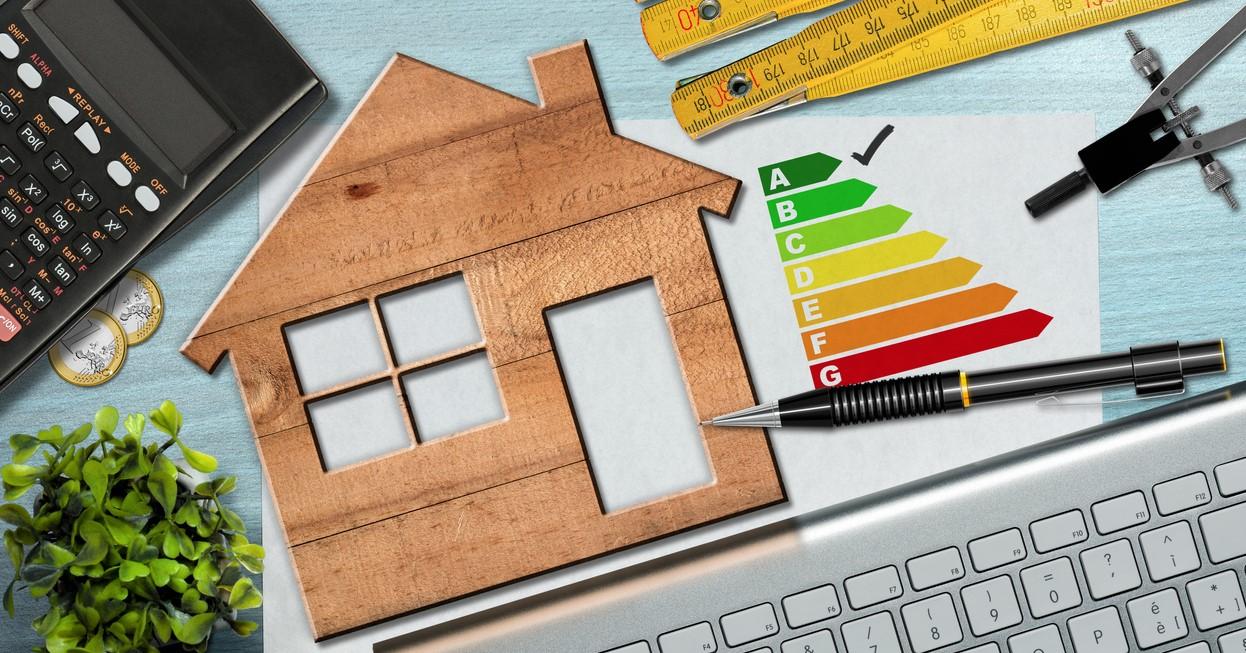 Boiler efficiency is the secret to lower heating bills.
The more efficient your boiler, the less fuel it will need. So if you upgrade an old inefficient boiler with a brand new model then you could be saving money each month.
There's good news too because it's never been easier to find a highly efficient boiler. That's because modern boilers must be over 90% efficient, meaning that almost all of the fuel is turned into heat for your home or hot water.
You need to remember that over time, boiler efficiency will decline. That's one of the reasons why it's important to replace your boiler every 10 years or so. Fortunately, there are many things you can do to make your boiler more efficient and in this article we'll share them with you.
What is boiler efficiency?
Boiler efficiency is determined by how much fuel (most commonly natural gas but could also be oil, LPG or biomass) the boiler is able to turn into usable energy against how much fuel is wasted in the process.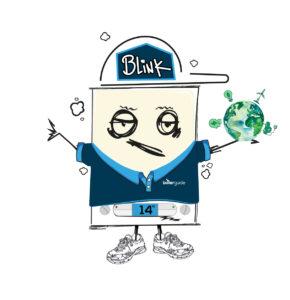 A highly efficient boiler with a 94% efficiency rating would only waste 6% of the fuel it uses. By 'waste', we mean the gases that you see emitted outside through the flue pipe. To put boiler efficiency into financial terms, for every £1 you spend on heating your home with a boiler that's 94% efficient, 6p is wasted.
An inefficient boiler will burn through more fuel – costing you more on your heating bills – and will struggle to meet demand. Older boilers may be operating at efficiency levels as low as 60% to 70%!
The boiler efficiency percentage equates to ErP and SEDBUK energy labels.
What is ErP?
The Energy Related Products Directive (ErP) was launched as part of the EU's plans to phase out inefficient appliances, the Energy Related Products Directive (ErP) was introduced.
ErP applies to all residential and commercial heating products across Europe and has 2 key benefits:
Clear energy labelling so consumers can choose the most energy efficient products. This makes it easier to reduce carbon emissions and save money on energy bills.
ErP introduced new regulations for manufacturers known as 'Ecodesign'. Products, such as boilers, must now meet higher energy efficiency standards before they can be sold. Boilers that don't meet the required standard can no longer be manufactured or purchased.
Under ErP, boilers have to be labelled with their efficiency level from G (lowest efficiency) to A+++ (highest efficiency).
Boiler manufacturers and retailers are responsible for ensuring their products are accurately labelled. Additionally, the installer who fits your new boiler must assess the energy efficiency of your entire heating system. For example, if they install an A-rated boiler with smart thermostat controls, the controls should improve the efficiency of your system and they will need to give you a rating for both combined.
What is SEDBUK?
When ErP ratings were introduced, they replaced SEDBUK. SEDBUK stands for Seasonal Efficiency of a Domestic Boiler in the UK and gives boilers an efficiency rating from A down to G. While it has been replaced, many boiler manufacturers still show the SEDBUK efficiency ratings of their boilers.
What is Boiler Plus?
On 6 April 2018, the Department for Business, Energy and Industrial Strategy (BEIS) introduced Boiler Plus. Boiler Plus has been designed to increase the efficiency of UK homes by ensuring that all new gas boiler installations meet certain requirements.
For a gas boiler to meet Boiler Plus requirements it must be at least 92% efficient (ErP), include time and temperature controls and feature one of weather compensation, load compensation, flue gas heat recovery or smart controls.
Why is boiler efficiency important?
Boiler efficiency is important for a number of reasons. By burning less fuel, an efficient heating system releases fewer carbon emissions into the atmosphere. This is great news for the environment as carbon is a leading cause of climate change.
If doing your bit for the planet wasn't enough, you'll also be doing your bank account some good too. As an efficient boiler burns less fuel, you could potentially be saving up to £820* per year on your heating bills.
| House Type | G (< 70%) | F (70-74%) | E (74-78%) | D (78-82%) |
| --- | --- | --- | --- | --- |
| Semi-Detached | £490 | £340 | £270 | £205 |
| Detached | £820 | £580 | £465 | £365 |
| Detached Bungalow | £400 | £280 | £220 | £165 |
| Mid-Terrace House | £380 | £265 | £210 | £155 |
| Flat (Mid Floor) | £210 | £145 | £110 | £85 |
Figures are for England, Scotland and Wales only*
How efficient is your boiler?
All boilers have an ErP efficiency rating which will tell you how efficiently the boiler will perform. You can see the efficiency ratings of all gas, oil and electric boilers available in the UK on our Boiler Comparison Tool.
Over time, the efficiency of a boiler will gradually drop. This is one of the reasons why it's a good idea to consider a replacement boiler after 8 years. Otherwise, the efficiency will continue to decrease and your heating bills will go up.
To make sure new boilers achieve high efficiency standards, a new regulation introduced in April 2005 stated that all gas boilers installed in the UK must use condensing technology. Compared to non-condensing boilers, a condensing boiler is able to capture more of the heat that would otherwise escape through the flue pipe. This means you're getting more heat from the same amount of fuel.
As a boiler works to heat the home, it produces water vapour (steam). A non-condensing boiler releases this vapour out through the flue, along with any heat it contains. However, thanks to the Flue Gas Heat Recovery system within a condensing boiler, captures this heat and uses it to warm up the central heating.
If your gas boiler was installed after April 2005 then it will be condensing and, therefore, more efficient than a non-condensing boiler.
A condensing boiler is likely to be your greenest option but you can find out more in our guide to green boilers.
Boiler efficiency calculator
So we know that a boiler loses efficiency over the years but how do we know exactly how efficient it is after being installed for a few years? The boiler efficiency calculator below gives an idea of the efficiency level of your boiler:
| Age of boiler | Estimated efficiency |
| --- | --- |
| Less than 10 years | Original efficiency to 84% |
| 10-15 years | 80-85% |
| 20+ years | 75-60% |
From the above, you can clearly see how boiler efficiency can drop off over time. That's why it's important to generally consider a replacement around the 10 year mark.
Benefits of an efficient boiler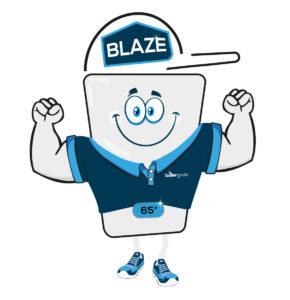 Simply put, there's no downside to replacing your boiler with a more efficient model. It will help to lower your heating bills, make your home more comfortable and lower your carbon footprint.
Lower heating bills
An efficient boiler uses less fuel than other models which means that it will help to keep your heating bills to a minimum.
More reliable heating
Another benefit of using less fuel to deliver the same amount of heat as an inefficient boiler is that your home will warm up faster.
Better for the environment
Turning more fuel into heat for the home means that far less carbon is emitted into the atmosphere. Increased levels of carbon in the atmosphere is a leading cause of climate change so that's great news for the environment.
7 ways to make your boiler more efficient
Keeping your boiler healthy will allow it to run more efficiently. So here are 7 things you can do to make your boiler more efficient.
1. Annual boiler service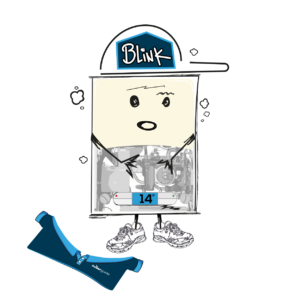 Having your boiler serviced on an annual basis is key if it's to run efficiently and effectively for as long as possible. A boiler service involves a Gas Safe registered engineer checking and testing your gas boiler – similar to how a car needs an MOT.
If you have an oil boiler then you'll need an OFTEC technician to carry out your annual boiler service.
2. Bleed the radiators
Making the effort to bleed your radiators every now and then will keep them running effectively. Over time, air can make its way into the heating system and cause a blockage. This will then lead to the top half of the radiator being cooler than the bottom.
Bleeding the radiator gives the air a route out of the heating system so that the hot water can circulate right around the radiator. You'll then feel far more comfortable and your boiler won't have to work so hard.
3. Keep the water pressure topped up
Sufficient water pressure allows the boiler to run efficiently. If the boiler pressure drops then it will have to work harder and use more fuel to heat your home.
You can check the pressure of your boiler on the pressure gauge. Ideally, it should be somewhere between 1 and 2 bar however, you should always check the boiler manual for manufacturer's instructions.
Boiler pressure can gradually decrease over time or it can suddenly drop as the result of a water leak or soon after the radiators have been bled.
Increasing the boiler pressure is something that you can do yourself – follow our step-by-step instructions – or you can hire a professional.
4. Insulate cylinder and pipes
Making sure that your property is well insulated should be a key priority when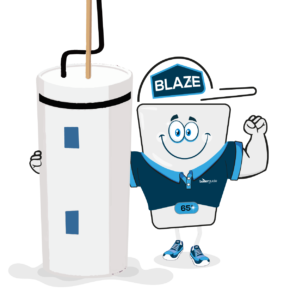 looking to make your home warmer and keep your heating bills down. Something that's often overlooked is insulating the cylinder and pipes.
If you have a combi boiler then you won't have a cylinder but those with either a system or regular boiler will. Wrapping the cylinder with insulation will keep the hot water warmer for longer. This will mean that your boiler won't have to heat the water up so often, reducing energy usage. All the differences between combi and conventional boilers will be explained in our combi boiler versus conventional guide
5. Run the heating every month (even during the summer)
During the summer months you may want to turn your boiler off and forget all about it. While this can help to save you money on your heating and energy bills, it isn't great for your boiler.
Running the boiler at least once a month through the summer can prevent the pipes from seizing and faults developing further down the line. This way, you'll know that you have an efficient and effective heating system ready to keep your home warm through the winter.
6. Use a smart thermostat
With greater control comes higher efficiency. And with a smart thermostat, you will be able to control and monitor your heating system like never before.
Leading smart thermostat models include Nest and Hive which include features such as:
Monitor and control the heating from a smartphone or tablet even when your outside of the property
Tracks weather conditions then automatically adjusts the heating
Adapts to your unique home heating habits
Through Geolocation technology, it will know when the property is empty so you never have to worry about leaving the heating on again.
Compare the best smart thermostats.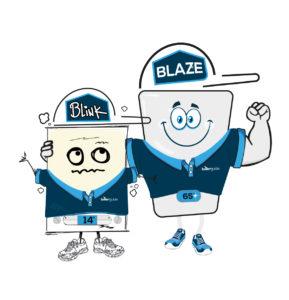 7. Replace your boiler
Eventually, the time comes for every boiler to be replaced. If your boiler was installed more than 8 years ago then it's a good time to consider a replacement. Modern boilers are highly efficient and investing in a new boiler can bring down your heating bills by as much as £580* a year. Not only will you be saving on heating bills but they're far more reliable so less likely to need a potentially costly repair.
Find out the 10 Signs You Need a New Boiler.
Which are the most efficient boilers?
Condensing boilers are the most efficient. Fortunately you don't have to look too hard to find a condensing boiler as all modern boilers boast condensing boiler technology. This simply means that they turn more fuel into heat than a non-condensing boiler. Using less fuel makes them far more efficient, which is great news for your bank balance as much as it is for the environment as they emit fewer carbon emissions.
As of 1 April 2005, all gas boilers installed across the UK had to be condensing (1st April 2007 for oil boilers). This means that as long as you hire a fully-qualified Gas Safe registered engineer to install a new boiler, it will be highly efficient, no matter which manufacturer and model you choose.
Having said this, achieving higher and higher levels of boiler efficiency is the aim of each manufacturer every time they release a new boiler. Below, we've picked out the most efficient combi, regular and system boilers worth considering for your next boiler replacement.
Most efficient combi boilers
| Boiler Range | CH Outputs | DHW outputs | Maximum Warranty/Guarantee |
| --- | --- | --- | --- |
| Alpha E-TEC Plus | 26.1 – 32 kW | 28.3 – 37.9 kW | 13 years |
| ATAG IC Economiser Plus | 23.2 – 31.2 kW | 29.8 – 42.5 kW | 14 Years |
| Baxi 800 | 21.2 – 26.4 kW | 25 – 36 kW | 10 Years |
| Ideal Vogue Max | 18 – 32 kW | 26 – 40 kW | 12 Years |
| Glow-worm Energy | 19.1 – 26.7 kW | 25 – 35 kW | 15 years |
| Vaillant ecoTEC Plus | 20.4 – 30.1 kW | 25.4 – 38.7 kW | 10 Years |
| Viessmann Vitodens 100-W | 19 – 32 kW | 27.3 – 34.9 kW | 10 Years |
| Worcester Bosch Greenstar 8000 Lifestyle | 30 – 35 kW | 30.2 – 48.9 kW | 12 Years |
Most efficient system boilers
| Boiler Range | CH Outputs | Maximum Warranty/Guarantee |
| --- | --- | --- |
| Alpha E-TEC S | 26.1 – 35.1 kW | 10 years |
| ATAG IS | 14.7 – 38.8 kW | 14 years |
| Baxi 800 | 18 – 24 kW | 10 years |
| Ideal Vogue Max S | 15 – 32 kW | 10 years |
| Vaillant ecoTEC Plus | 12.2 – 37.6 kW | 10 years |
| Viessmann 100-W | 19 – 35 kW | 12 years |
| Worcester Bosch Greenstar 8000 Lifestyle | 30 – 35 kW | 12 years |
Most efficient heat-only (regular) boilers
| Boiler Range | CH Outputs | Maximum Warranty/Guarantee |
| --- | --- | --- |
| Alpha E-TEC R | 15.1 – 26.1 kW | 7 years |
| ATAG IR | 14.7 – 38.8 kW | 14 years |
| Baxi 800 | 16 – 30 kW | 10 years |
| Ideal Logic Heat | 12 – 30.3 kW | 10 years |
| Vaillant ecoTEC Plus | 12.3 – 30.5 kW | 10 years |
| Viessmann 100-W Compact | 13 – 35 kW | 10 years |
| Worcester Bosch Greenstar 8000 Lifestyle | 30 – 50 kW | 12 years |
Warranty lengths offered by these boiler manufacturers can vary from boiler to boiler and have certain terms attached to them.
Increase the efficiency of your home
Are you looking to lower your heating bills or simply do your bit for the planet? Then upgrading your old inefficient boiler is a great place to start.
To install your new highly efficient boiler, you'll be needing a fully-qualified heating engineer. Here at Boiler Guide, we've been growing a network of reputable boiler installers for many years and you can connect with those in your area in a few moments.
Simply complete our online form – it shouldn't take you long – and you'll soon be contacted by up to 3 heating engineers. Each will arrange to give you a free no-obligation quote for the installation of an efficient new boiler for you to then compare. This will greatly increase your chances of finding the most competitive price from an experienced professional.
Reference
Data Source: Energy Saving Trust, Heating Your Home: Boilers (2022)
*Based on replacing an old gas boiler with a condensing A-rated boiler with thermostatic radiator valves, programmer and room thermostat in a detached home. Figures are based on fuel prices as of October 2022.
---
---