What Size Boiler Do I Need?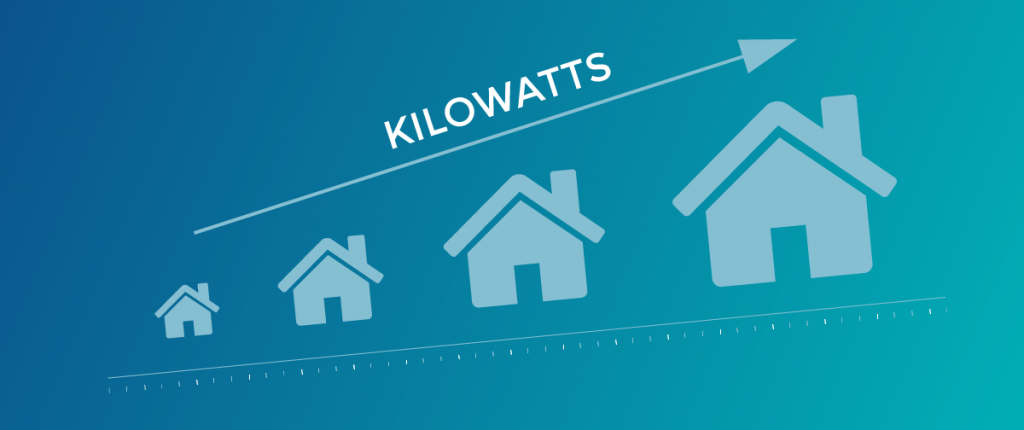 If you're looking for a new boiler, or boiler replacement, you may need to do a lot of research to find out what's best for your home. One crucial factor you have to consider, however, is what size boiler you will need.
Not all boilers are made equal, and neither are our homes. To ensure your home and hot water are perfectly heated, it's crucial to know what boiler size is all about.
In this article we'll be looking at what boiler size means, why it's so important and how you can ensure you pick the right size for your home.
Has this sparked your interest in a new boiler? Boiler Guide can help you through the process from start to finish by providing you with up to 3 free no-obligation quotes.
This way, we can do the hard work for you by comparing and looking for local installers so you don't spend countless hours of your time doing it all by yourself. Get started by clicking the link below:
Get your best deal
Quickly compare 3 FREE quotes
Quotes from locals engineers
Get quotes today, installed tomorrow
Finance options available
Save up to £500 on installation
0330 808 0405

1,8 million quotes provided in 10 years
What we mean by boiler size
When we talk about boiler size, it might be surprising to know that we're not actually referring to the physical dimensions of the boiler, but rather how powerful it is. The 'size' of a boiler is in fact an output rating, measured in kilowatts (kW).
A similar example to this would be the way we refer to battery 'sizes', they are classed in terms of power rather than dimensions (e.g. AA, AAA or 9 volts etc.) and this is how we know what size we need.
So for boilers, it's very similar and 'sizes' come in output ratings such as 23kW, 45kW etc. and each home will need its own unique 'size' of boiler in order to be powerful enough for the property's individual needs.
What size kW boiler do I need?
| Number of Radiators | Number of Bedrooms | Boiler Size |
| --- | --- | --- |
| 0 to 10 | 1 to 2 | 9 to 18kW |
| 10 to 15 | 3 to 4 | 18 to 26kW |
| 15 to 20 | 5 or more | 27 to 40kW |
So, if you are wondering "What size kW boiler do I need?" it is also important to take into account that there are other factors to consider. The size of your boiler is one of the main aspects when purchasing or replacing a boiler, however, boiler efficiency rating, the fuel type and your home's insulation are also worth considering.
Why is this important to know?
You might think this is something only for a heating engineer to worry about, but if you're doing research for a new boiler this is a really important bit of info. If you don't get the right size of boiler for your home, it could either be running too little power; meaning your radiators will struggle to heat up fully and your hot water won't get warm enough. However, if you get a boiler that's far too powerful, you will be wasting a lot of money on high energy bills for no reason.
Higher output doesn't equal a better boiler, and low output doesn't mean it's cheaper (as you'll be working it much harder). So to get the very best out of a boiler you need to choose the best size for your circumstances.
One other very useful tip:
Don't assume the size of your existing boiler is what your new boiler should be!
It's very likely that if your household has changed since you got your last boiler - for example, you have new family members, fitted a new bathroom or you're considering an extension - you're going to need a more powerful boiler to serve the increased demand for hot water. Equally, you may have had a much too powerful boiler to begin with and could see some savings on your bills if a smaller size can fulfil your heating needs.
Does boiler type matter?
In a word, yes! This is because different types of boilers use different levels of power.
Combi boilers are the most common type of boiler found in many homes, but for larger homes with multiple bathrooms regular and system boilers are usually fitted. These two boilers work alongside a hot water storage tank, so can easily provide higher quantities of hot water on demand than a combi.
Surprisingly, we discovered that combis actually use more power than a system boiler or a regular boiler.
That's because a combi is an all-in-one unit, having to provide heating and hot running water in one place, whereas the storage tank which works with the system and regular boiler, picks up a lot of the slack and reduces the amount of power the boiler needs to run on.
So it's important that you consider what type of boiler you have or need to install when you're considering the best size. You can read more about how each boiler type works, and the key differences in our helpful guide 'Boiler Types Explained'.
Furthermore, it is also important to note that the size of your boiler will not depend on the fuel type, since it doesn't affect the size of the boiler. For example, there isn't a difference in kW between a gas combi boiler and an oil combi boiler. Therefore, you should just take into account the boiler type and the number of radiators and bathrooms your household has.
What size boiler do I need per boiler type?
Now that we've considered the boiler type, you may be wondering the size you need in kW for a boiler. To answer this question, we can look at the best size option for your circumstances.
As a rule of thumb, working out the most suitable output rating (or size) for your boiler can be done with a very simple estimation.  From years of firsthand experience, we noticed that for every radiator you have in your home, it will allow for 1.5 to 2kW of power.
For example, if your house has 10 radiators, you will need a boiler with at least 24kW of power for a combi boiler and 9kW for both system and regular boilers.
This estimate is just a starting point, because, as we've discussed, different types of boilers might require an adjustment of this. It's not an exact figure, but more of a guideline to help you determine what is too low and what may be far too high. To help with this, we've created the simple table below for reference.
Based on boiler type and how many radiators you have, you can see the recommended size range for your home:
| No. of Radiators | Combi | System | Regular |
| --- | --- | --- | --- |
| Up to 10 | 24-27 kW | 9-18 kW | 9-18 kW |
| Up to 15 | 28-34 kW | 18-26 kW | 18-26 kW |
| Up to 20 (and over) | 35-42 kW | 27-40 kW | 27-40 kW |
What if you don't fit in this chart?
We know that not all homes are the same, and perhaps this table doesn't reflect your exact circumstances. The good news is though, there are many different boiler manufacturers and most of them will offer a great range of sizes in all boiler types.
If you would like to get advice on the best size and type of boiler for you, you can contact an engineer to get a recommendation from those in the know.
In order to find, compare and contact multiple local qualified engineers easily, Boiler Guide can help you to simplify this tedious process thanks to our specialised service which can provide you with up to 3 free and no-strings-attached boiler quotes from local installers. Click the button below to get started:
Get your best deal
Quickly compare 3 FREE quotes
Quotes from locals engineers
Get quotes today, installed tomorrow
Finance options available
Save up to £500 on installation
0330 808 0405

1,8 million quotes provided in 10 years
Frequently Asked Questions
How do I know what boiler I need?
The size of boiler you need for your home depends on many factors such as how much water you use, the size of your home and family and more. You want a boiler that fits your exact needs without under- or overperforming.
How do I calculate the size of the boiler needed?
The number of radiators in your home is a good indicator to calculate the size your boiler will need. For instance, if your house has up to 10 radiators you will need between 24-27 kW for a combi boiler and 9-18 kW for both system and regular boilers.
How many radiators will a 30kW boiler run?
A 28-34 kW combi boiler will allow you to run between 10 to 15 radiators, and 26-40 kW system and regular boilers will allow you to run approximately 15 to 20 radiators.
Do I need a 30kw or 35kW boiler?
The specific boiler size you need depends on the size of your home and number of radiators. A 30kW boiler usually fits a medium size house with up to 15 radiators and a 35kW suits a home with up to 20 radiators.
What size boiler do I need for a 3 bedroom house?
Typically, 3 bedroom houses have around 10 or fewer radiators, therefore 24-27 kW should be an appropriate size for combi boilers and 9-18 kW for system and regular boilers. Essentially, the size of boiler you'll need depends on the number of radiators you have.
What size system boiler do I need for a 4 bed house?
The ideal boiler size for a 4 bed house will approximately be 9 to 18 kW, taking into consideration that 4-bedroom houses have up to 10 radiators on average.

Get your best deal
Quickly compare 3 FREE quotes
Quotes from locals engineers
Get quotes today, installed tomorrow
Finance options available
Save up to £500 on installation
0330 808 0405

1,8 million quotes provided in 10 years