Need a new boiler?
Get FREE no-obligation quotes now!
Get FREE no-obligation quotes now!
No delays! Get quotes today

Compare quotes & get the best prices

Gas Safe & OFTEC registered engineers
The smarter way to find approved boiler engineers
What
work do you require

?

Fuel type
Boiler type
Manufacturer
Worcester Bosch Greenstar 8000 Life 45kW Regular Gas Boiler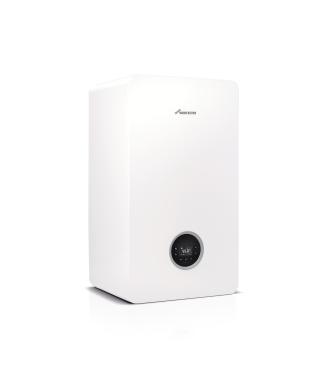 Typical Price (inc VAT)
£2,028
Typical installation Cost (inc VAT)*
£500 - £1,000
Total Cost
£2,528 - £3,028
| | |
| --- | --- |
| Make | Worcester Bosch |
| Model | Greenstar 8000 Life 45kW Regular Gas Boiler |
| Is Condensing | Condensing |
| Efficiency Rating | 94% |
| Band Rating | A Rating |
| LPG Compatible | Yes |
| Standard Warranty | Up to 12 Years |
| Central Heating Max. Output | 45kW |
| Mounting | Wall Mounted |
| Flow Rate | N/A |
| Typical Price (inc VAT) | £2,028 |
| Typical installation Cost (inc VAT)* | £500 - £1,000 |
| Total Cost | £2,528 - £3,028 |
| ERP Rating | A Heat |
Product Description
The Greenstar 8000 Life 45 kW is a compact condensing regular boiler that can run on natural gas or LPG, designed and manufactured by Worcester Bosch.
How efficient is the Greenstar 8000 Life 45?
Efficiency was a main priority with the Greenstar 8000 range, with this unit boasting a seasonal efficiency rating of 94% and ErP A-rating, that could help to reduce your energy bills.
Is the output rating suitable for my home? The 45 kW output rating is best suited to larger homes with around 20 radiators. As they're installed alongside a cylinder then they're also able to meet higher demands for hot water in properties with multiple bathroom.

Are any alternative options available in the range?

Should you not need such a powerful boiler, 30 kW, 35 kW and 40 kW outputs are also available, while a more powerful 50 kW unit is also included in the range.

Is a regular boiler right for my home?

Being a regular boiler, means that the Greenstar 8000 Life needs to be installed as part of a heating system that also includes external controls, a hot water cylinder, cold water storage tank and expansion vessel. They work by directly heating the central heating system while also producing hot water for the cylinder. Regular boilers aren't exactly suitable for smaller homes as they take up a fair amount of space.

How long is the warranty period?

Available with a 5 year warranty as standard, that can be extended to 12 years when installed by a Worcester Bosch Accredited Installer, the Greenstar 8000 Life is a boiler you can be confident will reliably heat your home and hot water.

What are the key features of the Greenstar 8000 Life?

The Greenstar 8000 Life features improved efficiency as it has an increased modulation ratio of 1:10; designed to prevent on/off cycling for boiler longevity; has a robust and lightweight design; full-compatibility with the latest intelligent smart technology, such as the Bosch Easycontrol and is also compatible with the Greenstar intelligent filling system which maintains optimum pressure without the need to operate a filling link. On the outside of the boiler is a push button LCD, full colour display which allows you to unlock many advanced features for maximum control over the unit.

How big is the Greenstar 8000 Life 45?

This is a compact wall-mounted boiler with dimensions of only 780 x 440 x 365 mm (HxWxD).
Get quotes to supply and fit a new
* This is a guide price for a straightforward, like-for-like boiler replacement. Installation costs will vary dependent on work required.
Why not compare these similar boilers?
Boiler Model
kW
Efficiency
Warranty
Typical Price

Best Sellers

Worcester Bosch Greenstar Heatslave II 12/18 Combi Oil Boiler
18 kw
90%
Up to 5 years
£2,369
Worcester Bosch Greenstar Heatslave II 18/25 Combi Oil Boiler
25 kw
90%
Up to 5 years
£2,395
Worcester Bosch Greenstar Heatslave II 25/32 Combi Oil Boiler
32 kw
91%
Up to 5 years
£2,350
Worcester Bosch Greenstar 8000 Style 30kW Combi Gas Boiler
30kw
94%
Up to 12 years
£1,300
Worcester Bosch Greenstar 8000 Style 40kW Combi Gas Boiler
35 kw
94%
Up to 12 years
£1,625
Worcester Bosch Greenstar 8000 Style 45kW Combi Gas Boiler
35 kw
94%
Up to 12 years
£1,908
Worcester Bosch Greenstar 8000 Style 50kW Combi Gas Boiler
35 kw
94%
Up to 12 years
£2,297
Worcester Bosch Greenstar 8000 Style 30kW System Gas Boiler
30 kw
94%
Up to 12 years
£1,317
Worcester Bosch Greenstar 8000 Style 35kW Combi Gas Boiler
35 kw
94%
Up to 12 years
£1,500
Worcester Bosch Greenstar 8000 Style 35kW System Gas boiler
35 kw
94%
Up to 12 years
£1,446
Worcester Bosch Greenstar 8000 Life 30kW Combi Gas Boiler
30 kw
94%
Up to 12 years
£1,200
Worcester Bosch Greenstar 8000 Life 35kW Combi Gas Boiler
35kw
94%
Up to 12 years
£1,315
Worcester Bosch Greenstar 8000 Life 40kW Combi Gas Boiler
35 kw
94%
Up to 12 years
£1,495
Worcester Bosch Greenstar 8000 Life 45kW Combi Gas Boiler
35 kw
94%
Up to 12 years
£1,800
Worcester Bosch Greenstar 8000 Life 50kW Combi Gas Boiler
35 kw
94%
Up to 12 years
£2,100
Worcester Bosch Greenstar 8000 Life 30kW System Gas Boiler
30 kw
94%
Up to 12 years
£1,236
Worcester Bosch Greenstar 8000 Life 35kW System Gas Boiler
35 kw
94%
Up to 12 years
£1,357
Worcester Bosch Greenstar 8000 Life 30kW Regular Gas Boiler
30kw
94%
Up to 12 years
£1,255
Worcester Bosch Greenstar 8000 Life 35kW Regular Gas Boiler
35kw
94%
Up to 12 years
£1,546
Worcester Bosch Greenstar 8000 Life 40kW Regular Gas Boiler
40kw
94%
Up to 12 years
£1,776
Worcester Bosch Greenstar 8000 Life 45kW Regular Gas Boiler
45kw
94%
Up to 12 years
£2,028
Worcester Bosch Greenstar 8000 Life 50kW Regular Gas Boiler
50kw
94%
Up to 12 years
£2,300

Available

Worcester Bosch Greenstar 28CDi Compact Combi Gas Boiler
24 kw
94%
Up to 10 years
£1,000
Worcester Bosch Greenstar 32CDi Compact Combi Gas Boiler
24 kw
94%
Up to 10 years
£1,111
Worcester Bosch Greenstar Highflow 550CDi Combi Gas Boiler
30.6 kw
92%
Up to 7 years
£2,475
Worcester Bosch Greenstar Highflow 440CDi Combi Gas Boiler
29.2 kw
92%
Up to 7 years
£2,130
Worcester Bosch Greenstar 30Si Compact Combi Gas Boiler
24 kw
94%
Up to 10 years
£1,160
Worcester Bosch Greenstar 25Si Compact Combi Gas Boiler
24 kw
94%
Up to 10 years
£1,075
Worcester Bosch Greenstar 24Ri Regular Gas Boiler
24kw
92%
Up to 10 years
£954
Worcester Bosch Greenstar 18Ri Regular Gas Boiler
18kw
92%
Up to 10 years
£898
Worcester Bosch Greenstar 15Ri Regular Gas Boiler
15kw
92%
Up to 10 years
£843
Worcester Bosch Greenstar 12Ri Regular Gas Boiler
12kw
92%
Up to 8 years
£814
Worcester Bosch Greenstar 24i System Gas Boiler
24.6 kw
94%
Up to 7 years
£1,080
Worcester Bosch Greenstar 12i System Gas Boiler
12.2 kw
94%
Up to 7 years
£908
Worcester Bosch Greenstar 36CDi Compact Combi Gas Boiler
24 kw
94%
Up to 10 years
£1,370
Worcester Bosch Greenstar 25i Combi Gas Boiler
24 kw
93%
Up to 10 years
£975
Worcester Bosch Greenstar 30i Combi Gas Boiler
24 kw
94%
Up to 10 years
£1,075
Worcester Bosch Greenstar 27Ri Regular Gas Boiler
27kw
92%
Up to 10 years
£1,114
Worcester Bosch Greenstar 30Ri Regular Gas Boiler
30kw
93%
Up to 10 years
£1,080
Worcester Bosch Greenstar FS 30CDi Regular Gas Boiler
30kw
92%
Up to 7 years
£1,588
Worcester Bosch Greenstar FS 42CDi Regular Gas Boiler
41kw
92%
Up to 7 years
£2,091
Worcester Bosch Greenstar 9i System Gas Boiler
9.2 kw
93%
Up to 8 years
£899
Worcester Bosch Greenstar 15i System Gas Boiler
15.3 kw
94%
Up to 7 years
£971
Worcester Bosch Greenstar 18i System Gas Boiler
18.4 kw
94%
Up to 7 years
£1,024
Worcester Bosch Greenstar 21i System Gas Boiler
21.6 kw
94%
Up to 7 years
£1,034
Worcester Bosch Greenstar 27i System Gas Boiler
27 kw
92%
Up to 7 years
£1,067
Worcester Bosch Greenstar 30i System Gas Boiler
30 kw
92%
Up to 7 years
£1,114
Worcester Bosch GB162 50kW System Gas Boiler
49.9 kw
93%
2 years
£2,209
Worcester Bosch GB162 65kW System Gas Boiler
69.5 kw
93%
2 years
£2,646
Worcester Bosch Greenstar Heatslave II External 12/18 Combi Oil Boiler
18 kw
90%
Up to 5 years
£2,458
Worcester Bosch Greenstar Heatslave II External 18/25 Combi Oil Boiler
25 kw
90%
Up to 5 years
£2,607
Worcester Bosch Greenstar Heatslave II External 25/32 Combi Oil Boiler
32 kw
90%
Up to 5 years
£2,772
Worcester Bosch GB162 85kW System Gas Boiler
84.5 kw
N/a
2 years
£3,509
Worcester Bosch GB162 100kW System Gas Boiler
99.5 kw
N/a
2 years
£3,837
Worcester Bosch Greenstar Danesmoor 12/18 System Oil Boiler
18 kw
90%
2 years
£1,760
Worcester Bosch Greenstar Danesmoor 18/25 System Oil Boiler
25 kw
90%
Up to 5 years
£1,893
Worcester Bosch Greenstar Danesmoor 25/32 System Oil Boiler
32 kw
91%
Up to 5 years
£2,212
Worcester Bosch Greenstar Danesmoor Utility 12/18 System Oil Boiler
18 kw
90%
Up to 5 years
£1,738
Worcester Bosch Greenstar Danesmoor Utility 18/25 System Oil Boiler
25 kw
90%
Up to 5 years
£1,820
Worcester Bosch Greenstar Danesmoor Utility 25/32 System Oil Boiler
32 kw
91%
Up to 5 years
£2,201
Worcester Bosch Greenstar Danesmoor External 12/18 System Oil Boiler
18 kw
90%
Up to 5 years
£2,143
Worcester Bosch Greenstar Danesmoor External 18/25 System Oil Boiler
25 kw
90%
2 years
£2,297
Worcester Bosch Greenstar Danesmoor External 25/32 System Oil Boiler
32 kw
91%
Up to 5 years
£2,657
Worcester Bosch Greenstar 21Ri Regular Gas Boiler
21 kw
92%
Up to 10 years
£996
Worcester Bosch Greenstar Danesmoor 12/18 Regular Oil Boiler
18 kw
90%
2 years
£1,430
Worcester Bosch Greenstar Danesmoor 18/25 Regular Oil Boiler
25 kw
90%
2 years
£1,700
Worcester Bosch Greenstar Danesmoor 25/32 Regular Oil Boiler
32 kw
90%
2 years
£2,102
Worcester Bosch Greenstar Danesmoor Utility 12/18 Regular Oil Boiler
18 kw
90%
2 years
£1,446
Worcester Bosch Greenstar Danesmoor Utility 18/25 Regular Oil Boiler
25 kw
90%
2 years
£1,553
Worcester Bosch Greenstar Danesmoor Utility 25/32 Regular Oil Boiler
32 kw
91%
2 years
£1,947
Worcester Bosch Greenstar Danesmoor External 12/18 Regular Oil Boiler
18 kw
90%
2 years
£1,890
Worcester Bosch Greenstar Danesmoor External 18/25 Regular Oil Boiler
25 kw
90%
2 years
£1,880
Worcester Bosch Greenstar Danesmoor External 25/32 Regular Oil Boiler
32 kw
91%
2 years
£2,235
Worcester Bosch Greenstar Utility 32/50 Regular Oil Boiler
50 kw
90%
2 years
£2,211
Worcester Bosch Greenstar Utility 50/70 Regular Oil Boiler
70 kw
91%
2 years
£2,369
Worcester Bosch Greenstar 2000 25 kW Combi Gas Boiler
20 kw
93%
Up to 6 years
£730
Worcester Bosch Greenstar 2000 30 kW Combi Gas Boiler
20 kw
93%
Up to 6 years
£850

Show

Discontinued
Worcester Bosch Greenstar 27CDi Combi Gas Boiler
27kw
90.3
5 years
£1,700
Worcester Bosch Greenstar 37CDi Combi Gas Boiler
32kw
90.1
5 years
£1,282
Worcester Bosch Greenstar 30CDi Combi Gas Boiler
30kw
90.1
5 years
£1,127
Worcester Bosch Greenstar 42CDi Combi Gas Boiler
42kw
90.1
5 years
£1,769
Worcester Bosch Greenstar Heatslave II External 25/32 Combi Oil Boiler
32kw
90.3%
5 years
£2,564
Worcester Bosch Greenstar Camray 18 Regular Oil Boiler
18kw
93.1
5 years
£2,263
Worcester Bosch Greenstar Camray 25 Regular Oil Boiler
25kw
93.2
5 years
£2,284
Worcester Bosch Greenstar Camray 32 Regular Oil Boiler
32kw
94.2
5 years
£2,072
Worcester Bosch Greenstar Camray Utility 18 Regular Oil Boiler
18kw
93.1
5 years
£2,072
Worcester Bosch Greenstar Camray Utility 32 Regular Oil Boiler
32kw
94.2
5 years
£2,030
Worcester Bosch Greenstar Camray External 18 Regular Oil Boiler
18kw
93.1
5 years
£2,096
Worcester Bosch Greenstar Camray Utility 25 Regular Oil Boiler
25kw
93.2
5 years
£2,030
Worcester Bosch Greenstar Camray External 32 Regular Oil Boiler
32kw
94.2
5 years
£2,030
Worcester Bosch Greenstar Camray External 25 Regular Oil Boiler
25kw
93.2
5 years
£1,608
Worcester Bosch Camray Utility 32 System Oil Boiler
32kw
94.2
5 years
£2,030
Worcester Bosch Camray Utility 25 System Oil Boiler
25kw
93.2
5 years
£1,608
Worcester Bosch Greenstar 24i Junior Combi Gas Boiler
24kw
89.10%
7 years
£800
Worcester Bosch Greenstar 42CDi Classic Combi Gas Boiler
42kw
92%
2 years
£1,600
Worcester Bosch Greenstar 34CDi Classic Combi Gas Boiler
34kw
92%
2 years
£1,169
Worcester Bosch Greenstar 38CDi Classic Combi Gas Boiler
38kw
92%
2 years
£1,331
Worcester Bosch Greenstar 29CDi Classic Combi Gas Boiler
29kw
89.10%
2 years
£1,116
Worcester Bosch Greenstar 40CDi Classic Regular Gas Boiler
40kw
92%
2 years
£1,495
Worcester Bosch Greenstar 28i Junior Combi Gas Boiler
28kw
89.10%
2 years
£900
Worcester Bosch Greenstar 30CDi Classic Regular Gas Boiler
30kw
92%
2 years
£1,100
Worcester Bosch Greenstar 30CDi Classic System Gas Boiler
30 kw
92%
7 years
£1,155
Worcester Bosch Greenstar 35CDi Classic System Gas Boiler
35kw
92%
7 years
£1,187
Worcester Bosch 2000 25kW Combi Gas Boiler
20 kw
93%
Up to 6 years
£777
Worcester Bosch 2000 30kW Combi Gas Boiler
20 kw
93%
Up to 6 years
£890