What Adds the Most Value to a House?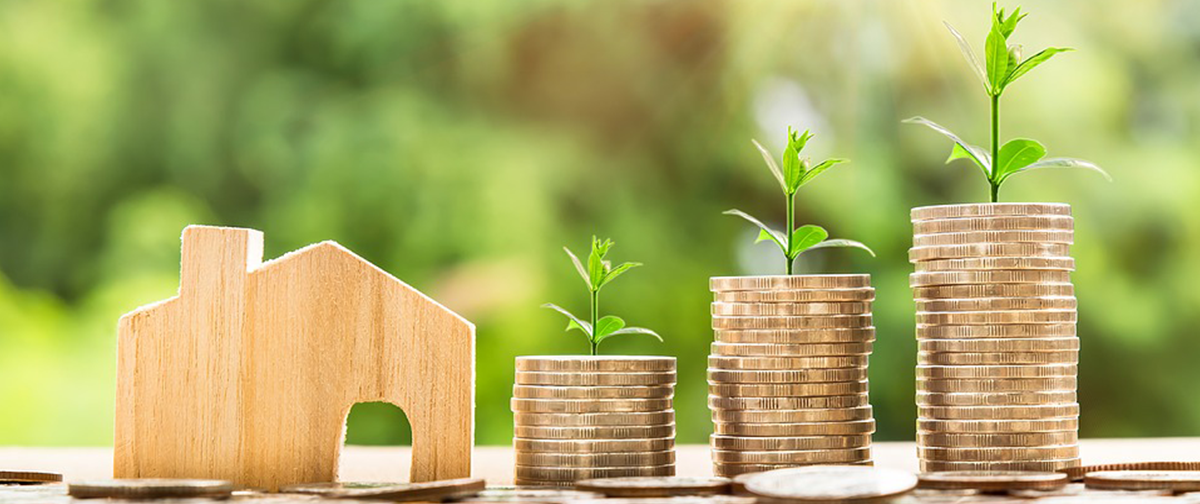 Research carried out by comparison website GoCompare and property expert, Henry Prior, has found that when you're selling your house the most profitable home improvement you can make is to install a new boiler.
How a new boiler increases house value
It may feel like a false economy to invest in a heating system that you won't be benefitting from, but the research found that doing so could add £8,000 or more to the price of your home. When you consider that it only costs £2,000 – £2,500 (on average) to install a new boiler, that works out to around £5,500 – £6,000 in profit.
Henry Prior said: "Improving the green credentials of a house usually pays – a new boiler, insulation or energy saving measures along with security improvements will usually pay off but some additions like solar panels will be hard to get a payback on immediately."
---
---
A brand new boiler in a home is an attractive feature for prospective buyers for several reasons.
Cheaper energy bills
A new, condensing A rated boiler will have relatively low running costs due to their high efficiency levels. The new owner can feel secure in the knowledge their heating bills will be as low as possible; the price of gas and oil is only going to increase so the potential savings could be significant. In fact, the Energy Saving Trust estimate that annual savings could be as much as £365* if you're replacing a G rated (very inefficient and probably old) boiler with a new A rated one, depending on the size of your home.
Peace of mind
If you install a brand new boiler by a quality manufacturer it often includes a 5, 7 or even a 10 year warranty. This means the new owner of your home can rest assured that should the boiler need any repairs in that period of time they won't face unexpected repair bills. Buying a house with a boiler which could break any time is a stress and a financial burden to worry about.
Luxury and convenience
Modern boilers are often compatible with smart thermostats and can be controlled remotely via an app on a smart device. With an internet connection the new owner can monitor and control their heating system wherever they are in the world, e.g. they can turn it on when on the way home so the house is already warm when they walk in or they can delay the automated timer from the office if they know they're going to be home late to avoid wasting energy heating an empty home.
Some thermostats can also tell you exactly how much energy the household is using so that they can identify ways to reduce their bills. If you also install smart TRVs (Thermostatic Radiator Valves) then they can adjust the temperature of the home room by room. Maybe they'd prefer a cooler bedroom and a warmer bathroom. This kind of luxury and convenience can be the icing on the cake.
More ways to add to the value of a house
Of course, a new boiler is not the only way to add value to your home when trying to sell. Here are a few other improvements, upgrades and renovations to consider.
Improve Energy Saving Measures
There are other ways to reduce energy bill costs for future buyers such as improving the home's insulation and installing energy efficient, double or triple-glazed windows. Even if you're not installing a new boiler, you may want to consider adding a smart thermostat to the heating system which can help reduce energy bills by giving accurate readings of energy being used at all times and give a greater level of control.
---
---
Increase home security
Home security is another way to increase the value of your home for a prospective buyer. Consider adding a security system with cameras or even just some stronger locks on doors and windows.
Identifying and fixing structural issues
Structural issues with your home will be a real deterrent for potential buyers so if you have problems with rising damp, subsidence, leaking roof or bulging walls then this may have a real impact on your ability to sell. Hire a surveyor or technical expert for advice on structural issues.
Improve your driveway
According to the Federation of Master Builders and the HomeOwners Alliance, a new driveway can cost as little as £2,500, but could add more than £13,000 to the value of your house. It makes a huge difference the first impression buyers get of your house and the overall curb appeal.
Build an extension
An extension will add value in terms of the price per square metre of your property, but it's a pricey project and may require planning permission, especially if it's a 2-storey build.
Convert your loft
A loft conversion can also add square metres to your property and doesn't usually require planning permission. You could add another bedroom or living space to increase the value of your home.
Add a new bathroom
Adding an extra shower room, ensuite or bathroom can increase a property's appeal, but as with the kitchen, this is an area many buyers prefer to sort themselves when they've moved in.
Upgrade your kitchen
A good-looking, modern and open-plan kitchen is a very popular attraction with home buyers but it often costs £5,000 or more and – as buyers often want to put their own stamp on rooms like the kitchen – it could be a wasted investment.
How to add Value to your house
A new bathroom or kitchen may look lovely and could mean you get a quicker sale, but these renovations are likely to leave you with a financial loss.
Mr Prior said: "Not all buyers will be prepared to pay for your idea of improvements or good taste", reminding sellers that often buyers will be looking to add their own touch to a property, regardless of how nice you left it.
"Getting planning permission to do the work is frequently the best investment you can make, leaving the actual choice of layout, decoration and equipment to the next owner."
When it comes to selling your home, the improvements you make should be the ones which add real value to the price of your home. Energy efficiency, security and a new boiler are ideal candidates and should certainly factor in your list of considerations.
If you're interested in getting a new boiler installed in your home to increase the profit you'll make on a sale, you'll want to be sure you're getting the very best quote to ensure your costs are as low as possible. The best way to do this is to compare quotes from multiple companies before committing to one installer.
Get in touch today and we'll find you up to 3 Gas Safe registered heating engineers in your area. Each will provide their most competitive, free, no-obligation quote; it's then up to you to choose the best based on their price, experience and previous customer recommendations.
---
---
Reference
Data Source: Energy Saving Trust, Heating Your Home: Boilers (2022)
*Based on replacing an old gas boiler with a condensing A-rated boiler with thermostatic radiator valves, programmer and room thermostat in a detached home. Figures are based on fuel prices as of November 2021.