Boiler Finance: 6 Things You Need to Know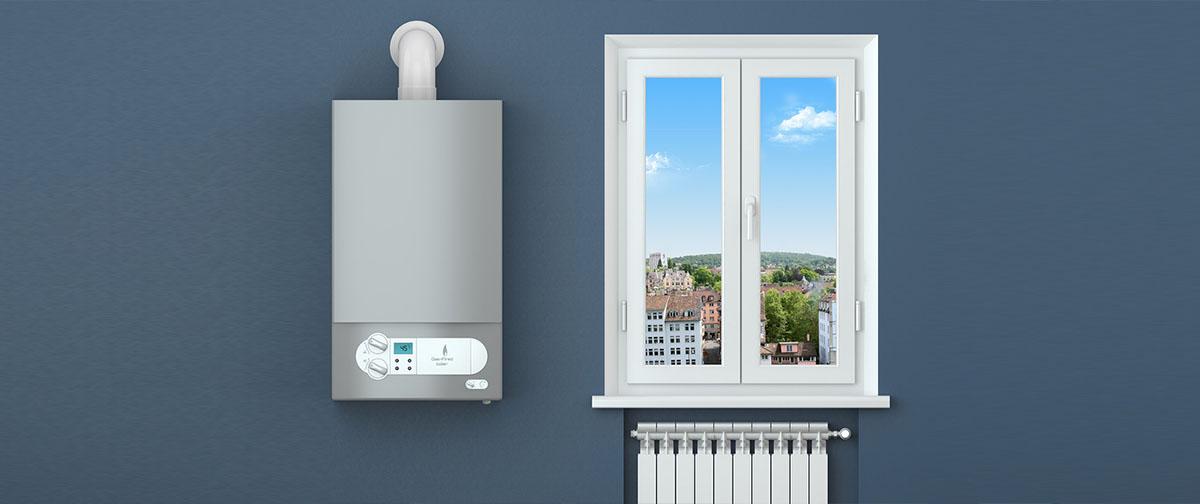 Is boiler finance the right choice for you? Here are 6 things you need to know before making your decision.
More and more homeowners are turning to boiler finance schemes to spread the cost of installing a new boiler. When faced with an upfront payment of between £1,500 to £3,000 or more, opting for affordable monthly payments is a tempting option.
Generally speaking, if you can afford to pay for your boiler upfront it will cost you less in the long run, as you'll avoid paying interest rates that come with a lot of agreements. But many people either don't have that kind of money to spare or don't relish the idea of losing their hard-earned savings on a boiler, especially if they are saving for something special.
1. Monthly payments could be as low as £17
According to the latest look at market figures, by spreading the cost across a longer period of time you could pay as little as £17-£20 per month. It's true that when you add up all the monthly payments you will generally end up paying more than you would if you had paid upfront, so if you can afford to it's a good idea to bite the bullet and settle everything now. But when this isn't an option, a finance plan removes the burden of a hefty bill. Some plans also include a warranty or service plan that means all future maintenance or repairs are covered.
2. Poor credit score? It's not game over
Although finance deals are dependant on your credit score, having a low or poor credit score doesn't automatically exclude you. You could still be offered an agreement but with a higher interest rate, which means you will pay back more over time than those with a lower interest rate.
3. There's more choice than you might think
Companies are offering their own finance schemes, all with different variations and conditions attached.
For example, some providers offer a range of repayment periods ranging from a matter of months to 10 years. Schemes are available with no deposit needed, while others will have a minimum amount to pay upfront. The interest rate will vary from provider to provider between 0 – 12% APR (on average). It's also possible to find 'Buy Now, Pay Later' deals that delay your repayments for a period of time. The lesson here is that, if one offer isn't right for you, it's worth trying somewhere else. Do your research, compare your options and find a plan that you're comfortable with.
4. A new boiler could pay for itself
By replacing an old, clunky boiler with a modern A rated model you could save a significant amount of money on your monthly heating bills. Depending on your current boiler and the size of your home, this could be as much as £365* a year or £30 per month through reduced energy bills. The extra £30 in your pocket could more than cover a boiler finance payment.
Some providers offer to trade in your old boiler and take the value from the total due.
5. Read the small print before you sign
A finance agreement carries risks just like any other loan, so it's up to you to be sure you've read the small print and that you understand what you're committing to. For example, failure to keep up monthly repayments could damage your credit rating. You will be committed to paying for the duration of the contract, even if you move home or the boiler breaks down (and is not covered by warranty). It's also worth checking if you are allowed to make bigger payments or settle the agreement early as some contracts won't allow this.
6. Great if you can't get a grant
Government grants to help with home heating are constantly updating, and do have a range of criteria you need to meet to be able to apply. You can find out more about open schemes and grant options here.
If you don't qualify for a grant, however, all is not lost. Paying on finance for a boiler may be the next best option.
You'll be able to spread the cost over a number of years and as your heating bills will be lower (with a newer more efficient boiler), you could be earning those payments back in savings.
Reference
Data Source: Energy Saving Trust, Heating Your Home: Boilers (2022)
*Based on replacing an old gas boiler with a condensing A-rated boiler with thermostatic radiator valves, programmer and room thermostat in a detached home. Figures are based on fuel prices as of November 2021.