Boiler Flue Regulations Explained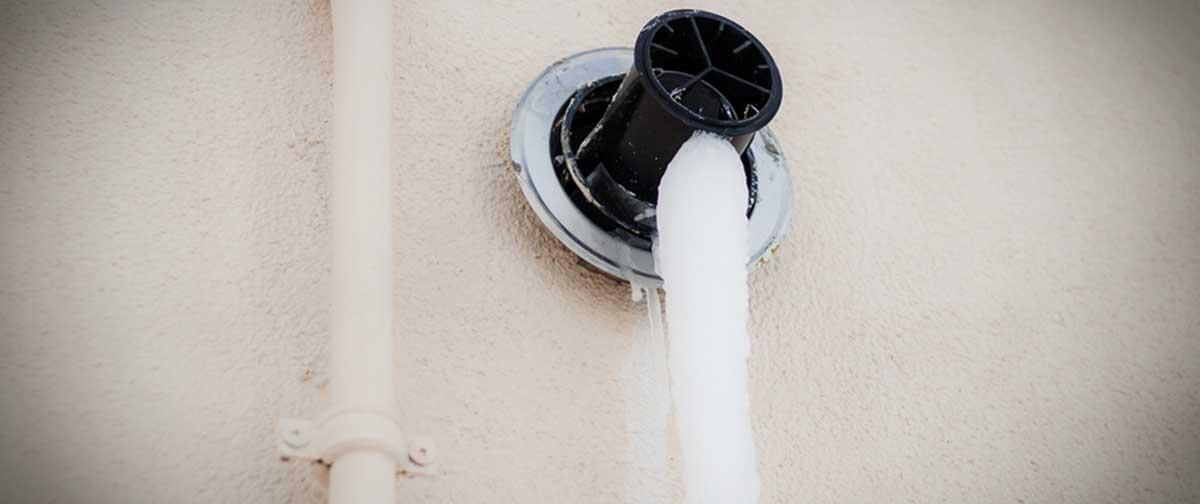 Boiler flue regulations have been brought into place for new boiler installations to keep you and your neighbours safe from potentially harmful gases. In this guide, we're going to break down the regulations to give you the peace of mind that your boiler flue is in a safe place.
What is a boiler flue?
A boiler flue is a pipe or duct that's attached to gas boilers which allows waste gases produced during the heating process to safely leave the building. You might recognise them as those black or white ducts that stick out of buildings expelling gas.
---
---
Why are boiler flue regulations in place?
The gases that the boiler flue disperses outdoors are potentially harmful which is why the regulations surrounding them are getting stricter. Boiler flue regulations ensure that the gases being expelled don't re-enter the home, which would instantly make the flue redundant.
What the boiler flue regulations say
Several things are considered within the regulations from the position of the flue to the direction it can face. We've highlighted some of the key points from the regulations that you will need to keep in mind when installing a new boiler.
Location
Under the boiler flue position regulations, the flue has to be positioned a certain distance from any parts of the home that can be opened up such as windows and doors. How far this is will depend on the size of your boiler but is typically between 30-60cm above, below or to the side of an opening.
These measures help to prevent harmful gases from entering the home, after all a boiler flue is there to make sure that they don't go into the home in the first place.
Temperature
The harmful gases are produced when the boiler is burning fuel, which means that the gas exiting through the flue is hot, so this needs to be taken into account when positioning the flue. Keeping it away from any plastic gutters as they could end up melting is one of the considerations to be made here.
Flues facing public spaces
Flue regulations are not only in place to keep your home safe but the people passing by your property too. If your boiler flue has to face out onto a public space, the installer will have to ensure that it's fitted at least 2.1 metres above ground level, over head height.
Vertical flues
The majority of boiler flues exit out of a wall horizontally but if the flue from your boiler comes out at roof level then there are also some regulations that need to be considered. Typically, this applies when your boiler burns solid fuels.
Vertical flues that pass through the home are normally concealed, whether housed in a cabinet or just boarded over. Regulations state that there must be openable panels at regular intervals to allow for access, which will help with services and locating faults.
Sources:
---
---
Will an old boiler need to be moved?
In the case that your current flue doesn't meet any of these regulations, faces out onto a public path below a height of 2.1 metres for example, then you may need to install a new boiler. However, many of the regulations only apply to new boiler installations so it's worth checking with a qualified heating engineer.
Under condensing boiler regulations all installations across the UK now have to be condensing boilers. Condensing boilers are highly efficient units that have 2 internal heat exchangers meaning that less heat is lost through the flue. When a non-condensing boiler is replaced with a condensing boiler, the different flue arrangements could mean that the current flue has to be relocated.
Moving your boiler?
You might be thinking of moving your current boiler to another room in the house to free up space or give you more freedom with the interior design. When doing this, the position of the flue will need to be considered so that it meets boiler flue position regulations. On average, moving a boiler could cost between £800 – £2,800 but additional costs could come into play if the flue has to be moved or extended.
| Type of Work | Average Cost |
| --- | --- |
| New boiler flue | £70 – £120 |
| Extension flue pipe / flue bends | £40 per metre |
Does fitting a new flue need planning permission?
A boiler flue that meets the regulations shouldn't need any form of planning permission, if you intend to fit a boiler flue outside of the regulations then you will probably require planning permission. Again, to ensure that your boiler flue is being fitted correctly you should consult a qualified installer.
---
---
Will you need an engineer?
Remember that these regulations have been brought in for new installations so if your current boiler flue doesn't meet them, you don't need to worry. They will only apply when a new boiler is installed.
The best way to ensure that your boiler flue meets the regulations is to seek the expert advice of a Gas Safe registered engineer. Fill in our simple form today and to get FREE quotes from up to 3 trusted engineers in your area.