The Complete Guide to Boiler Installation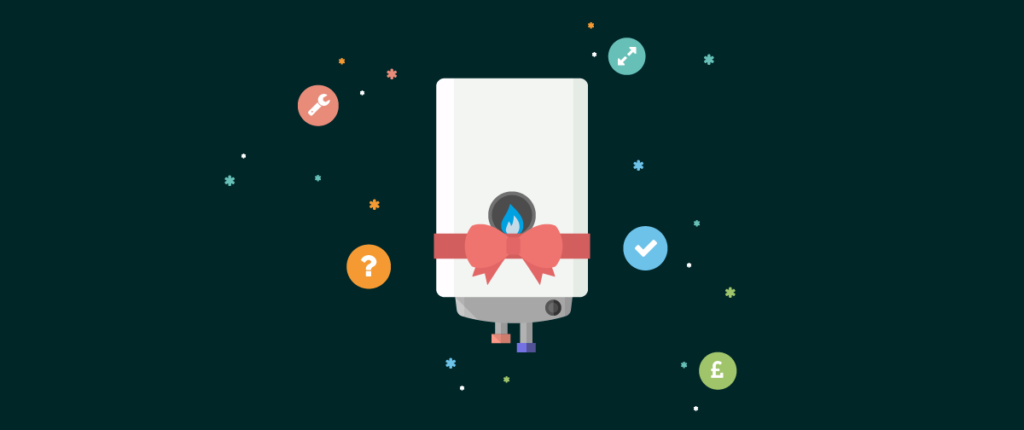 Even the most reliable boiler won't last forever, which is why the time for a new boiler installation arrives for everyone at one time or another. Keeping boiler installation costs to a minimum are a high priority for most and we can help.
In this article, we take you through everything you need to know about boiler installation. From how to find the most suitable boiler for your home right through to what happens on boiler installation day.
If you're still on the hunt for your next boiler, use our Boiler Comparison Tool.
Is it time for a new boiler installation?
If you're reading this article then your boiler may well have run into trouble. Some issues can be repaired, but others signal that it's time to replace your boiler.
1. Your boiler was installed more than 10 years ago
Boilers can't deliver the same level of reliability and efficiency forever which is why they eventually need to be replaced. When you should have a new boiler installed will depend on the condition of your boiler. However, a good rule of thumb is to consider a new boiler installation around 10 years after the installation of your existing boiler.
And you shouldn't just wait for something to go wrong with your boiler to have it replaced. Boiler technology moves fast and the efficiency of older boilers can't compare with modern technology. So a new boiler will help to keep your energy bills at a minimum.
Plus, having a new boiler installed ahead of a breakdown will give you plenty of time to compare replacement boilers, rather than having to arrange a boiler replacement in a rush to get the heating and hot water back up and running.
2. Energy bills are rising
If you've noticed your energy bills creeping up in recent months (and your supplier hasn't increased your tariff) then your boiler could be the cause. As boilers age they lose their efficiency which means that they have to use more fuel to meet the same level of demand for central heating and domestic hot water. A new boiler will have a higher efficiency level which could help to lower your energy bills.
Modern boilers can even be paired with smart heating controls to give you greater and more flexible control of your central heating. Smart thermostats, such as Nest and Hive, can even learn and adjust to the heating habits of your home to deliver heating in the most efficient way possible.
3. Your boiler has broken down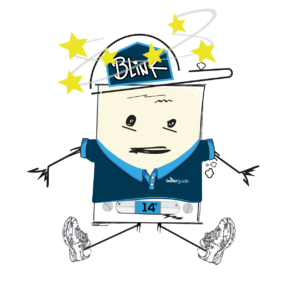 This is a fairly obvious one but if your boiler has completely broken down then a new boiler installation could be the answer. It's unlikely that a boiler that's broken down once isn't going to run into trouble again. A new boiler could save you from calling out heating engineers to carry out repairs on a regular basis.
4. Noise levels have increased
Any kind of banging, clunking or kettling noise coming from your boiler isn't a healthy sign. These can be signs of a fault or blockage in the system preventing the water from circulating efficiently. If these noises, particularly those that sound like a kettle, are getting worse then a powerflush could resolve the issue. A powerflush should be performed by a fully-qualified heating engineer and involves chemicals being flushed through the system to clear any blockages.
5. The pilot light is yellow or has gone out
A boiler pilot light should burn a healthy blue colour. If it turns yellow then that is a sign that carbon monoxide (CO) – a potentially harmful gas – is leaking into the property. Carbon monoxide is a colourless and odourless gas that can't be detected unless a CO alarm is fitted close to your boiler. Being exposed to carbon monoxide can be fatal. If you suspect a carbon monoxide leak you should open the windows, vacate the property and call the Gas Emergency Services for free on 0800 111 999.
6. You've noticed some unusual smells
While carbon monoxide is an odourless gas, a scent has been added to natural gas so that you can detect a leak. If you smell gas you must vacate the property and contact the Gas Emergency Services. Of course, a gas leak isn't the only smell that can come from your boiler. Should you smell something burning or metallic then they can be signs of a boiler problem too.
7. Water is leaking from the heating system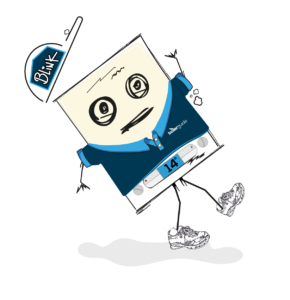 Even the smallest of water leaks can eventually lead to serious damage – not only to your heating system but your property too. If you notice water dripping or leaking from any part of your heating system then you should contact a heating engineer right away.
8. It needs repairing on a regular basis
Having your boiler repaired once is inconvenient enough but when it's happening on a regular basis it's probably time for a new boiler installation. While a new boiler is a big investment, it will be much more reliable and should be more cost-effective in the long run.
9. Heating engineers have a hard time finding replacement parts
To carry out a full repair of your boiler a heating engineer may need a replacement part. The newer the boiler is, the easier it will be for them to source replacement parts. If your heating engineer is having a hard time finding a replacement part for your boiler then it might be time for a new boiler.
10. Your home no longer reaches a comfortable temperature
The final sign it's time for a new boiler is a simple one: your home just isn't as comfortable as it has been in the past. A new efficient boiler will be much more reliable and capable of heating up your home with no problem at all. Over time, boilers can lose this reliability and it will take much longer for your home to reach a comfortable temperature – if it even does at all!
You'll be able to tell if your boiler isn't performing to its full potential if the central heating takes a long time to turn on, there's an unreliable supply of hot water or you're having to tinker with the thermostat a lot more often.
It's a good idea to have your new boiler installed ahead of the winter months when you'll be needing it the most. A spring or summer boiler installation could even save you money compared to having a new boiler installed in the autumn or winter.
Boiler installation is often cheaper through the summer months as heating engineers don't tend to be quite as busy.
How much does boiler installation cost?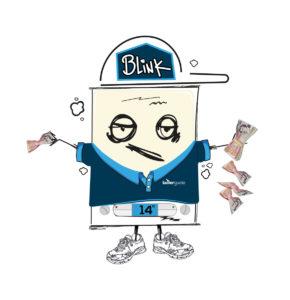 There's no one answer to 'how much does boiler installation cost' as there are so many variables involved. Some of the factors that can have an impact on boiler installation costs include:
Type of boiler being installed and replaced
A like-for-like boiler swap, such as a combi for a combi, is the most straightforward boiler installation and likely to come at the lowest possible cost.
Manufacturer
There's an ever growing number of boiler manufacturers to choose between in the UK and some are more budget-friendly than others.
Boiler model
Many boiler manufacturers offer multiple ranges with each model having its own individual pricing.
Boiler size
A boiler that's small and light will be much easier for a heating engineer to install than a large heavy unit. Read more about what size boiler you might need.
Location of the new boiler
Installing a new boiler in the same place as the existing unit is straightforward. The expense will increase if you want to move the boiler to a new location as this will involve rerouting the pipework.
Boiler installation rates charged by the installer
All heating engineers will set their own rates which can fluctuate depending on the time of year and where you live (London tends to be more expensive than other areas of the UK).
As we mentioned, a like-for-like boiler swap will be more affordable than replacing your existing boiler with a completely different heating system. The table below reflects the potential boiler installation cost of a like-for-like boiler swap depending on the size of your property. We've split the prices up by property size as a more powerful boiler with a higher output rating will be needed to meet the higher demands for heating and hot water.
| Boiler type | 1-2 bedroom home | 3-4 bedroom home | 4+ bedroom home |
| --- | --- | --- | --- |
| Combi | £1,000 – £1,500 | £1,500 – £2,000 | £2,000 – £2,500+ |
| System | £1,500 – £2,000 | £2,000 – £2,500 | £2,500 – £3,000+ |
| Conventional | £1,500 – £2,000 | £2,000 – £2,500 | £2,500 – £3,000+ |
The table only includes the cost of the boiler and installation not any additional parts such as a cylinder or heating controls. If you're planning to move the boiler to a new location, this will increase the potential costs and take longer to complete.
Find out even more about the costs involved in having a new boiler installed in New Boiler Replacement Costs. Or, you can use our Boiler Installation Calculator.
---
---
Choosing the right boiler for your home
When it comes to boiler installation, choosing the right boiler is essential. And to find the right boiler, you'll need to consider:
Boiler type
Size of the boiler (output rating)
Boiler brand, range and model
To get all of these right, you will need to know how much water your home uses, how much space you have in your home for the heating system, where you'd like the boiler to be installed. You should take time to compare the specifications and reviews of different boilers.
There are 3 types of boilers which all operate in different ways, making them better suited to different properties: combi, system and conventional boilers.
Combi boilers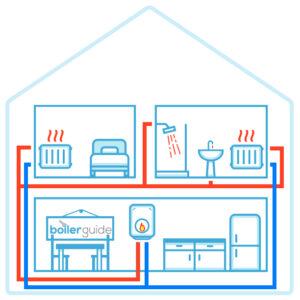 The latest development in home heating technology, combi boilers heat water directly from the mains supply to deliver instant heating and hot water. Combi boilers are single cost-effective units that don't need to be installed alongside any additional tanks or cylinders. While this is great news for those in properties with limited space, if you have multiple bathrooms then a boiler that stores hot water in a cylinder would be a more suitable option.
Use our guide to the Best Combi Boilers to find the best combi for your home.
Conventional boilers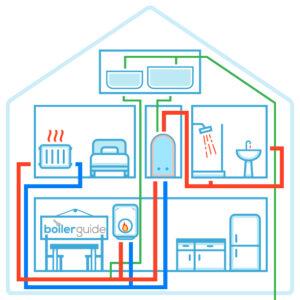 Also known as regular, heat-only or open-vent boilers, conventional boilers are the most traditional heating system. A conventional heating system includes several parts and a complex pipe network to connect them all together. They need to be installed alongside a cold water storage tank, expansion vessel (both in the loft) and a hot water cylinder. The feed tank contains cold water which is delivered down to the boiler via gravity. The boiler directly heats the central heating system while domestic hot water is stored in the cylinder until needed. The expansion vessel is there to maintain a consistent level of water as water expands when heated.
Conventional boilers are often only recommended for properties where a conventional boiler is already installed and a system or combi boiler would not be suitable, i.e. the mains pressure is low and/or the pipework would not cope with the mains pressure. Have a read through What is a Regular Boiler? to find out more about this heating system.
System boilers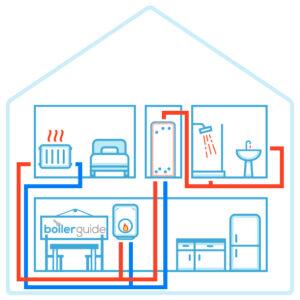 In terms of how they operate, system boilers sit somewhere in between combi and conventional boilers. With system boilers, there's no need for any tanks in the loft as they take water directly from the mains (as combi boilers do). However, rather than deliver hot water on demand they store it in a cylinder. This means that additional space will be needed to house the cylinder (often in an airing cupboard) but allows them to meet higher demands for domestic hot water.
You can find out more about system boilers in System Boilers Explained which includes the advantages, considerations and best models.
As a guide, the table below lets you know a suitably boiler type and output rating for your property depending on the number of bedrooms, bathrooms and radiators in your home. A Gas Safe heating engineer will be able to talk you through your options and make recommendations.
| Number of bathrooms | Number of radiators | Combi boiler recommended size | System or conventional boiler recommended size |
| --- | --- | --- | --- |
| 1 | 10 | 24-27 kW | 10-18 kW |
| 2 | 15 | 27-32 kW | 18-26 kW |
| 3+ | 20 | 34-42 kW | 27-40 kW |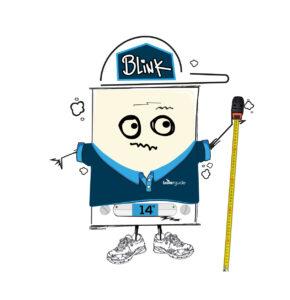 It's vital that you have a new boiler installed with an output rating that matches the heating and hot water demands of your home. Otherwise, your heating bills could go up or the boiler won't be able to meet demand. You can find out more about boiler sizing in What Size Boiler Do I Need?
To get the most accurate recommendation for boiler type and output rating, you will need to get a quote from a Gas Safe registered engineer. Using Boiler Guide, you can get free quotes for a new boiler installation from up to 3 heating engineers based in your local area.
How to compare boiler installation quotes
Ahead of a boiler installation, we highly recommend comparing installation quotes from multiple heating engineers. This will give you the confidence that you'll be paying the most reasonable price for your boiler installation. If you were to only get a single quote then you'd have no idea whether you're being overcharged compared to other companies.
Aside from the price, comparing boiler installation quotes is your opportunity to find the right person for the job.
Don't be afraid to ask as many questions as you can when the heating engineer is providing your quote. After all, this boiler is going to be heating your home for many years to come.
We've listed plenty of things for you to ask and check with your heating engineer below:
 
Check that they're Gas Safe registered and ask to see their Gas Safe ID card
Get their opinion on whether you need a new boiler installation
How to use the heating controls
Make sure they're fully insured
If you're planning any major renovations to your home, such as an extension, ask the installer about a boiler that will be suited to your property as it is now and will be in the future
Opportunity to check what's covered by the warranty
Find out which boiler manufacturers and models they recommend
The reliability of the boiler and how much spare parts cost
How long the boiler installation will take to complete
How to get the most out of your new boiler once it's been installed and any key features to look out for
What happens on the day of a boiler installation?
Help your engineer make a quick start by clearing the space around the boiler, giving them easy access. If your boiler is installed in the loft, it should be accessible via a set of stairs, a safe walkway and be sufficiently well lit.
A like-for-like boiler replacement is the most straightforward boiler installation and can be completed within one day.
Replacing your existing boiler with a different boiler type is much more complex and can take up to 3 days to complete. This is because new pipework will need to be fitted with tanks or cylinders needing to be installed or removed, depending on the boiler types involved in the replacement.
If you're planning to have a completely new heating system installed – replacing a combi with a system boiler, for example – then the boiler installation costs will inevitably be higher. Take a look at what's involved when having a completely new boiler installed:
Combi boiler to system boiler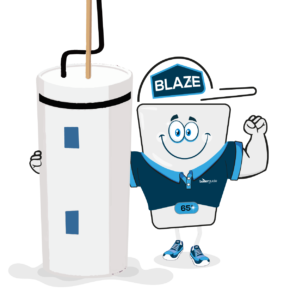 If a combi boiler hasn't been able to meet your home's demand for hot water then a system boiler would make a suitable replacement. This is because system boilers store hot water in a cylinder rather than delivering it on demand as and when needed.
Swap the combi boiler for a system boiler
Install the hot water cylinder (a cupboard or loft space are ideal locations)
Connect the cylinder to the hot and cold water supplies
Replacing a combi with a system boiler can take 2-3 days. And, in addition to the cost of the boiler and installation, you will also need to factor in the cost of the new cylinder too.
System boiler to combi boiler
With a system boiler, there are times where you'll need to wait for the cylinder to fill with warm water before you can get hot water from the tap. If you don't want to wait any longer then combi boilers deliver instant hot water on demand.
Replace the system boiler with a combi boiler
Remove the hot water cylinder
Fit new pipework
This can take 2 days and once completed will free up some space around your home.
Conventional boiler to system boiler
Conventional boilers and system boilers are similar as they both store hot water in a cylinder. Where they differ is that conventional boilers are open-vent and system boilers are sealed. This means that conventional boilers take their water supply from a tank while system boilers take water from the mains.
Swap the conventional boiler with a system boiler
Replace the hot water cylinder
Remove the tanks in the loft
New pipework
The process of replacing a conventional boiler with a system boiler can take 2-3 days and a new cylinder will be needed which will add to the costs.
Conventional boiler to combi boiler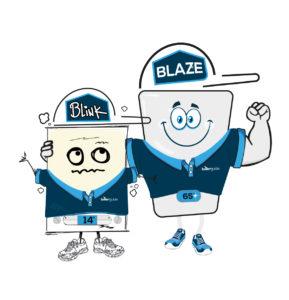 Replacing a conventional boiler with a combi boiler is one of the more complex boiler installations. This is because they have multiple external parts, while combi boilers don't need any additional tanks or cylinders. Having a conventional boiler replaced with a combi can take 2-3 days as there's plenty of work involved:
Swapping out the boiler itself
Removal of tanks and the hot water cylinder
New pipework has to be fitted as, unlike conventional boilers, combis heat water directly from the mains and deliver it straight to the hot water outlet
Replacing a conventional boiler with a combi would help to save space around the home. However, it's worth remembering that combi boilers are best suited to homes with 1-2 bathrooms (depending on the unit's domestic hot water output rating). So, if you have multiple bathrooms and a higher demand for hot water, a system boiler would be the better option.
Before the new boiler is fitted the heating engineer will need to perform a flush of the heating system. Over the years, sludge and other debris can build up within the pipes of your heating system and lead to blockages. These blockages will prevent the water from circulating properly, reducing the performance of the system. A chemical flush or powerflush involve chemicals being flushed through the pipe network to clear out the debris.
To prevent debris from building up in the future, your heating engineer will likely recommend having a magnetic filter installed as part of the heating system. A magnetic filter attracts the various bits of debris circulating around the heating system before it has an opportunity to build up and cause a blockage.
After your boiler has been installed...
Once your new boiler has been installed, the heating engineer will take you through how to use the controls. Taking the time to hear about the features of the boiler will help you to use your new heating system efficiently. Before leaving, make sure the heating engineer provides you with a Building Regulations Compliance certificate which confirms the unit has been installed safely.
 
With the installation complete, it's time to register the installation with the manufacturer to validate the warranty. Most manufacturers request that this happens within 30 days of installation.
To keep your warranty valid you will need to have your boiler serviced annually by a Gas Safe registered engineer. A boiler service involves a heating engineer inspecting the boiler inside and out, checking the flue pipe, ensuring that the gas pressure is correct and how the boiler performs during operation.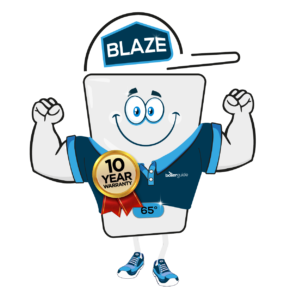 Not only will an annual boiler service keep your warranty valid, they will also ensure that your boiler is performing safely and to its full potential in terms of efficiency and reliability. Plus, it could bring a potential issue to the attention of a heating engineer before it turns into a fault and you need to pay for a repair.
Annual boiler services ensure that your boiler is able to heat your home for as many years as possible. And as we mentioned earlier in the article, it's time to consider a new boiler installation after around 10 years. As boiler technology has developed, the warranty length offered by some manufacturers have extended. In some cases, you can get a warranty of up to 12 years so you wouldn't need to consider a boiler replacement until after that warranty has come to an end.
How to get boiler installation quotes
The best way to keep boiler installation costs to a minimum is by comparing quotes from at least 3 different heating companies. With Boiler Guide, you can get free quotes from up to 3 Gas Safe registered engineers who carry out boiler installations in your local area. Simply take a few moments to complete our online enquiry form and we'll use the information you provide to match you with suitable heating engineers.
Each company will be in touch to arrange a time and date to provide their free quote. Then once you've received each of the quotes, you can compare them with each other to ensure you're getting a competitive price from the most suitable person for the job.