Boiler Replacement: Find Your New Boiler Instantly
Replacing your outdated boiler can improve your system's energy efficiency by up to 30%, granting you the opportunity to optimise your central heating system, future-proof your home and improve long-term cost savings.
It's very important to find the right new boiler for your home. Your new heating system has to meet your energy needs and run efficiently. Seems simple, and it is, as long as you're aware of the necessary costs, and especially the unnecessary costs! Comparing local suppliers' quotes and professional advice will empower you to make the right choice.
Why boiler replacement?
Ofgem's price cap) increase in April means that the cost of energy has gone up by 54% in the UK. To brace yourself for the next increase in October, you should replace your old heating system. To incentivise this, the UK government has introduced grants for low-carbon heating system upgrades.
Replace your boiler in 2022 and…
Reduce energy bills by up to £580 per year*
Increase your homes value
Improve energy efficiency by up to 30%
Increase safety of your home
Reduce your carbon footprint
A new, efficient boiler could reduce your heating bills by up to £580* per year. Replacing your boiler today offers a fast solution to rapidly increasing bills. Comparing quotes from local installers will bring you a range of competitive prices, allowing you to find the best prices for your new boiler.
To ensure you get the best possible price when replacing your boiler, we highly recommend getting at least 3 comparison quotes from boiler installers near you, and it's something we can help with. Simply click the link below, answer a few questions, and we'll find up to 3 boiler replacement quotes from heating engineers in your area, completely free of charge.
---
---
Put simply: an outdated boiler is far less energy efficient than a new boiler, and aside from personal cost savings, new boilers are much better for the environment.
Older boilers have a high rate of heat loss which is a waste of energy that could make up to 40% of your energy bill. Newer models, however, can use less fuel to produce the same amount of heat.
New models often come with smart heating controls which will allow you to control your thermostat from any smartphone or device, using wifi. They can also automatically switch your system on and off at optimal times.
Older boilers also create more harmful pollutants, like nitrogen oxide (NOx). New models are classified according to their emissions rate. What's more, the industry is continually improving its technology to reduce the harmful impact of fossil fuel boilers.
Then there are biomass boilers and renewable heating systems which don't rely on fossil fuels at all to run. Homes in the UK can also benefit from a wide range of grants to cover the costs of upgrading to an environmentally friendly heating system.
When should you replace your boiler?
You should replace your boiler after 10-15 years. Typically, older, unreliable boilers could cost you nearly £600* extra per year to run and have a much higher risk of breaking down. This could lead to sudden repairs that you may not have anticipated, ranging up to £500.
Here are the key signs that you need a boiler replacement:
Increase in energy bills (without increase in boiler use)
If it seems your bills are on the up with no explanation, then it probably means that your boiler is outdated and is not running as efficiently as it could be.You can easily tell if your boiler needs an upgrade by checking its energy-efficiency label. If it is rated G then it's an older model (new boilers are rated between A-D). If you have had your boiler for around 10 years, it's likely the efficiency has also dropped over time.A G-rating means that your boiler has an energy efficiency of 70% or less. Whereas, modern, A-rated models have up to 90% energy efficiency. A-rated boilers could save you up to £580* a year, compared to G-rated boilers.
Radiators take noticeably longer to heat up
This could just be a blockage in your system, in which case you won't need a full replacement. However, outdated boilers will take longer to heat your home, so it's best to have it checked to be sure!Any significant change in temperature from the usual room temperature is also an indication that something's up with your boiler.
Boiler or radiators are making unusual noises
While you might be used to the occasional noise from your system, listen out for frequent humming, vibrating or banging. This is a sign of internal damage which could lead to leaking, or complete power outage.If your pipes are congested with 'sludge' then they will make a banging sound, in which case you may need a chemical flush.
Notice a smell coming from your boiler
An eggy or sulphurous smell coming from your boiler means there may be a combustion problem and possibly a gas leak.

If you smell gas, or suspect there is an emergency, call the gas emergency helpline on: 0800 111 999Carbon monoxide is an odourless gas, which can escape from your boiler and can be life threatening. It's important to have a detector fitted to sound an alarm if carbon monoxide escapes, however, you may be able to see signs of a leak if there are dark stains on your boiler, or if your pilot light has turned from blue to yellow.

Learn more about carbon monoxide and how to stay safe.

If you identify any signs that you boiler may be unsafe, switch it off and have it checked by a licensed Gas Safe engineer as soon as possible.

Your boiler is leaking
Leaking is not always an immediate sign that your boiler needs a replacement, it could be that the internal valve or seal needs to be looked at.However, frequent problems with leaking are signs of an aging boiler. The cost of constant repairs, energy inefficiency, and the potential structural damage that leaking could cause to your home is reason enough to upgrade.
Replacement parts are harder to source
If it's difficult to get your hands on the parts you need to repair your boiler, then this could mean the parts are outdated, and have run into obscurity. If this problem is frequent, now could be the time to replace your boiler.
How much does a new boiler cost?
The cost of a new boiler will vary depending on the brand, model, size, performance and warranty length.
Keep in mind the size of your home and your home's energy needs. These estimates are based on averages from 3-bedroom homes:
| Boiler Type | Average Cost of Boiler (exc. Installation) |
| --- | --- |
| Combi | £500 – £2,000 |
| System | £500 – £2,500 |
| Regular (Conventional) | £500 – £2,750 |
To find exactly where your new boiler replacement will fall in this range, we can connect you with approved engineers who can assess your home and offer quotes based on your specific needs.
---
---
New boiler installation costs to take in account
New boiler installation costs depend on multiple factors, so keep in mind that prices can have a huge variance from case to case.
Are you replacing your boiler with the same type, in the same place? Then it will cost less than if you buy a new type and move your system to a new location. This kind of replacement may require re-working of your pipes. Even the cost of a simple boiler replacement will depend on the condition of your existing systems and fittings.
Is it possible to fit a new boiler in an old system?
Combi boilers are contained in one unit, so they don't require a cold water feed tank or hot water storage cylinder. Whilst this makes them very quick and simple to install, you will also need to account for the time it takes to remove any older system parts or update old pipework.
Below you'll find the average boiler replacement costs, according to the necessary boiler swap.
| Boiler Replacement | Estimated Cost |
| --- | --- |
| Replace an old combi boiler with a new one, in the same location | £1,700 |
| Replace a system boiler with a new system boiler | £1,950 |
| Replace a system boiler with a new combi boiler, including hot water cylinder removal | £2,500 |
| Replace a regular boiler with a new combi boiler, including hot water storage and cold water tank removal | £3,500 |
Large companies that operate on a national scale could charge considerably more for an installation compared to a local engineer or sole trader.
Find the best new boiler deals
You may be tempted by the cheapest boiler you come across, but remember that the top, most reputable brands can offer you the highest quality boilers and a reliable service.
These brands are among the most popular manufacturers in the UK:
Upfront costs will include warranty cover. The longer the warranty, the more you can be sure of the brand's confidence in their product. Bear in mind, valid warranty cover often depends on yearly servicing by a Gas Safe registered engineer.
Worcester Bosch Greenstar CDi Compact Combi

10-year guarantee
Bosch EasyControl: optional internet controls which improve efficiency to A+
Eco future proof: able to run on 20% hydrogen blend
Smaller, lesser-known brands might charge much less upfront, but if they can't guarantee at least 5-years warranty as standard, it's not a good sign that the boiler will last a long time.
Baxi 224 Combi

Includes stainless steel heat exchanger
Only 3-year warranty
Not compatible with solar panels
Landing the best new boiler deal also means spotting the most efficient boilers that look to the future of home heating. Therefore, we recommend models that are compatible with renewable heating solutions or that can be used with hydrogen fuel.
Vaillant EcoTEC Plus Combi

Comes with stainless steel heat exchanger to optimise heat transfer
Eco future proof: able to run on 20% hydrogen blend and can be combined with a hybrid heat pump
When it comes to installation, a fair deal will also include fitting a magnetic system filter and powerflushing your system at no extra cost. Without these protective features, your new boiler is more likely to run into issues down the line.
There is also the option for boiler finance which allows you to pay for your new boiler in monthly instalments to avoid hefty upfront costs. This is usually between £20-£30 per month, depending on the duration of the agreed period.
Boiler finance is certainly worth considering and is growing in popularity. Average APR falls around 10% but 0% APR is obviously preferable. 0% means you won't need to pay any interest but will usually give you a shorter timeframe to complete the payment.
Be sure to also compare the 0% APR rate to the pay-on-completion rate from multiple providers. You might be paying less upfront, but more overall.
Grants for new boiler costs
To keep up with net-zero targets, the UK Government has introduced grants to help cover the cost of upgrading your boiler to a more energy-efficient system.
ECO4 Scheme:
The recently renewed ECO4 Scheme is expected to cover an estimated 3.5 million homes in the UK, from 30 June 2022.
This scheme is intended to tackle fuel poverty by upgrading inefficient heating systems and improving insulation. ECO4 will target the lowest-income households in the UK, within the lowest energy efficiency bracket. This includes free boiler replacements for those who meet the criteria.
Boiler Upgrade Scheme:
The UK government will provide £5,000 towards the cost of air source heat pumps and £6,000 for ground source heat pumps, for homeowners in England and Wales. For those in rural areas, off of the gas grid, the government will also provide £5,000 for biomass boilers.
This £450 million initiative is in place to support homeowners upgrading to low carbon heating systems until these technologies become more financially accessible.
Applications for the initiative are open from 23 May 2022. Subject to eligibility.
Warm Home Nests Scheme:
This grant is provided by the Welsh Government and is exclusive to Wales. The scheme offers boiler replacements, central heating system upgrades, insulation, or solar panels for no cost at all.
To qualify, you must fall under certain income and health-related criteria.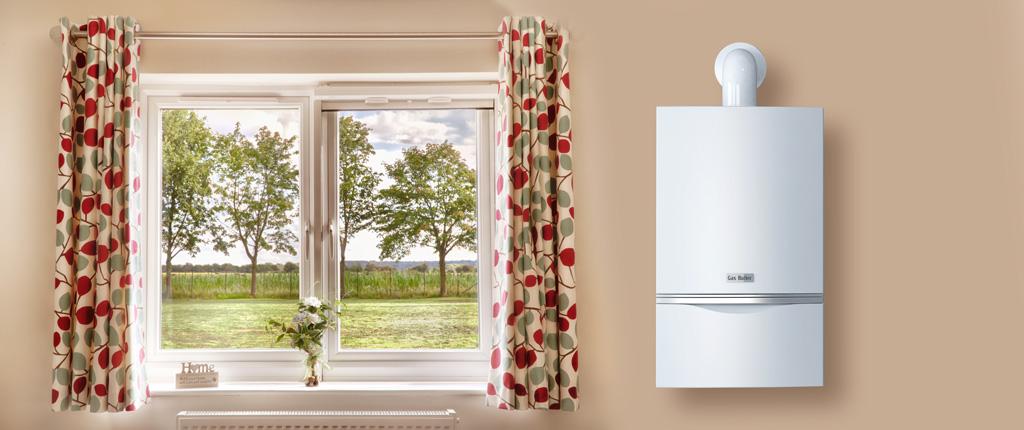 Get your quotes today
It's important to compare itemised quotes from a range of installers. This way you will have a breakdown of the true costs of your new boiler, installation, additional elements, and ongoing maintenance and service packages.
Our free form will make this process easier by directly connecting you with installers. From this, you will benefit from the best, most competitive deals out there. To get started, simply click the link below!
---
---
* Estimated savings if replacing an old G-rated boiler, with a new A-rated condensing boiler, in a detached house. Figures are sourced from the Energy Saving Trust's research data, based on fuel prices as of April 2022.
Frequently Asked Questions