New Boiler Replacement & Installation Costs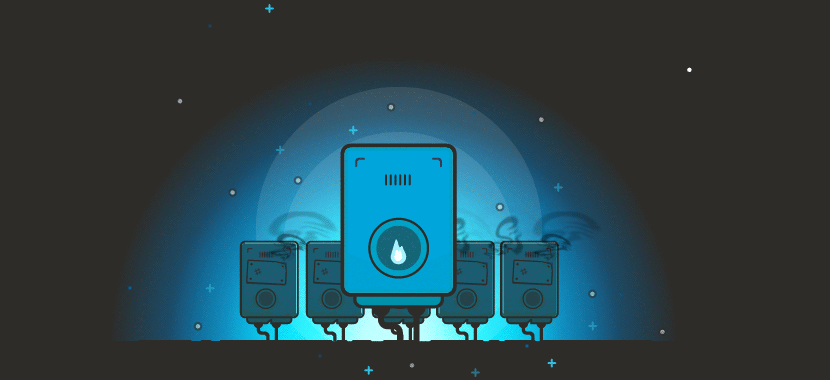 As boilers age, they can become inefficient and sometimes very unreliable. This leads to more and more frequent break downs and eventually a new boiler replacement is the only option.
Replacing your existing boiler with a newer model will not only improve the comfort of your home but should also help to bring down your heating bills significantly.
Modern central heating boilers are much safer, although it's important to make sure you have any gas appliance serviced and checked annually. You might not know it to look at them but some older boilers can pose a danger if there's a risk of exposure to dangerous emissions such as carbon monoxide.
So replacing your old boiler could make your home safer and they also benefit from greater efficiency ratings, over 90% in comparison to 50% for some older boilers. This improved efficiency also means lower emissions so they are far kinder to the environment.
---
---
The process of buying a new boiler can be daunting at first. What type of boiler do you need? Which is the best brand? How much does a new boiler cost? Luckily, new boiler replacement is our favourite subject here at Boiler Guide! Here we take you through the big decisions you need to make and what you can expect in terms of the cost of new boiler installation.
Looking for information on costs for a particular type of boiler? Use our handy menu below to jump to the relevant section of this page:
Boiler Installation Options and Prices
If you're considering purchasing a boiler replacement there are a number of options to choose from, including:
Boiler Supply & Fit
This means that both the boiler and the installation will be quoted for. Supply & fit is a good option if you would like expertise from an installer on the best boiler to opt for and their skill in installing it. This can be through either a local installer, or an energy supplier as we discuss in more detail below.
Getting a boiler supply and fit is ideal if you want one company to handle everything, and many engineers will have boiler manufacturer's that they can recommend from years of fitting them successfully. On the other hand, if you have a specific boiler in mind it is worth checking that the installer you talk to can source a specific model. If you've got your eye on a boiler and want to purchase it yourself (and find an installer to fit it) you can opt for supply only which we also cover in more detail below.
Installation by a Local Boiler Replacement Company
Whether you're looking for a new boiler replacement or need a whole new central heating system installed, your local heating engineer should be able to carry out the work for you. An experienced heating engineer will need to take a look at your existing boiler and current setup. He will discuss your options and provide you with a quote. To get a competitive price, we recommend you get three quotes and compare all of their advice and prices; don't just go with the first company.
Should you decide to go with a local engineer, they will usually purchase the boiler on your behalf directly from a supplier and install your new replacement boiler. Depending on the make and model, the boiler should also benefit from a warranty to give you peace of mind.
Get quotes from local boiler and heating engineers via our free service. The quotes are free and there's no obligation. In many cases local engineers will offer a very competitive rate for their services. Prices quoted will vary, depending on the work involved to replace your boiler, but you should expect to pay around £1,500 – £3,000 for the supply and fit of a straightforward boiler replacement.
---
---
From Your Energy Supplier
The likes of E.ON, Npower and British Gas – some of the UK's largest energy suppliers – will also be able to provide you with a new boiler replacement. After an appointment has been booked, their engineer will visit you to assess your boiler and provide you with a quote to install a modern condensing boiler.
Big brand protection is without doubt the biggest benefit of using a nationwide installer. However, they are often more expensive; you can expect to pay anything from £2,500 to £4,000 for a standard boiler replacement from a national supplier.
View the latest British Gas new boiler offers.
Buy Direct from the Supplier or Manufacturer (Supply Only)
You might be able to get a better deal by buying your boiler replacement from the manufacturer or supplier directly. Get the best price by searching for the exact model you want online. However you must make sure the boiler you choose is a suitable replacement for your current boiler. Once you've purchased your new boiler, you will need to get someone to fit it. In the case of a new gas boiler this must be a Gas Safe Registered heating engineer. Using a heating engineer who isn't Gas Safe Registered is not only illegal but it's dangerous. It might be difficult to source a heating engineer to fit a boiler they haven't supplied.

Boiler Warranties
Some of the larger manufacturers such as Worcester, Vaillant and Ideal offer up to 10 or even 12 year warranties with their boilers. If the boiler is installed by an engineer who is accredited with the manufacturer, this usually extends the warranty. It's important that either you or the installer registers the boiler with the manufacturer to ensure all warranties and guarantees are in place from day 1, and that you have the boiler serviced by a Gas Safe engineer at least every 12 months.
The warranties provided with the boiler are generally quite comprehensive and provide reassurance that the manufacturer will get your boiler back up and running again if a fault develops within the warranty period. The term of the warranty will vary from brand to brand and may not cover all parts and labour, so remember to check the small print.

Choosing a Boiler Installation Engineer
The installation of a gas boiler must be carried out by a Gas Safe Registered engineer. And, to get the best price possible we recommend you get quotes from approved boiler and heating engineers. The new boiler installation cost can vary dramatically, depending on the company as well as the make and model but it's important to have it installed correctly to ensure your safety.

How Much is a New Boiler?
According to the Energy Saving Trust there are considerable savings to be made on energy bills if you're upgrading your old G-rated boiler for a new A-rated energy efficient condensing boiler – up to as much as £350 per annum in fact.
While G-rated boilers can achieve anywhere between 50-70% efficiency, A-rated models have to be at least 92% efficient to satisfy the Boiler Plus legislation which came into effect in April 2018. The more energy inefficient your existing boiler the greater the saving you'll be able to achieve on your annual energy bills.
Of course purchasing a new boiler is a big investment. And potentially a rather expensive one. If your gas boiler replacement is straightforward – the gas pipe is an adequate size and the flue remains in the same place – then a typical all-inclusive price should be in the region of £1,800 to £2,300.
Although there are Government grants available to help eligible households get their hands on a grant for a new boiler, unless you meet the qualifying criteria and are in receipt of specific benefits you will need to purchase it yourself. Many companies now offer finance arrangements which will enable you to spread the cost of the boiler over monthly payments rather than paying all in one go.
First check to see if you qualify for a boiler grant as part of the Government's Affordable Warmth scheme. If you're not eligible we would recommend you obtain and compare quotes from Gas Safe Registered installers.
The cost of a new gas boiler replacement will depend on the brand of boiler, type, size and fuel type you need to provide adequate heat and hot water for your home. But a typical gas boiler quote will range from £700 to £2,500. There are some tips around that will help you to get the best new boiler deals to make sure you don't pay a penny more than you have to.
Typical New Gas Boiler Costs
As we've already established boiler replacement costs are influenced by a number of factors, not least by brand and type. We've put together a list of popular boiler manufacturers and their typical costs. These prices are for the cost of the boiler (with VAT) but don't include the installation.
Your central heating system will also need to be flushed which typically costs around £200 – £400. You may also need a new TRVs (thermostatic radiator valves) or a magnetic filter to trap sludge, dirt and debris and increase the efficiency and life of your central heating system.
| Manufacturer | Price |
| --- | --- |
| Glow-worm | From £560 to £980 |
| Ideal | From £700 to £1,050 |
| Potterton | From £700 to £1,050 |
| Baxi | From £730 to £830 |
| Vaillant | From £800 to £1,450 |
| Worcester Greenstar | From £1,300 to £2,100 |
---
---
How Much Will Installation Cost?
Boiler installation costs will really depend on the work involved.  If the new boiler is to be installed in the same place as your old boiler you could be looking at a cost of around £600 but installing it in a different location may be between £1,500 and £1,800. Comparing quotes from several engineers is a great way to keep costs down. Find out more about how to get the best deal on your new boiler.
Savings and Benefits of a New Gas Boiler
Cheaper bills! Gas is an expensive fuel and prices continue to rise year in, year out. But by ensuring you have the most efficient boiler it will help to bring your bills down.
Make your home a nicer place to live. It will feel warmer and more comfortable.
Your home will be more energy efficient and more attractive to potential purchasers when you come to sell it.
A new A-rated boiler will help to bring down your household's carbon emissions reducing your impact on the environment!
Combi Boiler Prices
Combi boilers are perhaps the most common type of new boiler installed, favoured by heating engineers and homeowners alike due to their compact size, ease of use and quick and easy installation. In fact more than half of all new boilers installed today are a combi.
Also known as combination boilers, with this type of boiler you'll benefit from hot water and central heating on demand. A high efficiency water heater and a central heating boiler wrapped up in one compact unit, space saving combination boiler systems remove the need for a hot water tank, which helps to keep costs down.
Combi boilers are available in a range of sizes. The size you need will depend on the size of your home; or more specifically, the number of bedrooms and bathrooms. Combi boilers are especially ideal for smaller houses and flats. If you have more than one bathroom or shower they might not be the best option as the Combi is supplied directly from the mains and heats water on demand. This means it will struggle to supply more than one outlet at a time without splitting the flow and weakening the pressure. If you have 2 or more bathrooms a System boiler with hot water storage cylinder may be a better option; it is also fed water directly at the mains so retains a good level of pressure but the cylinder stores hot water and can supply several outlets at once without losing pressure.
If you live in a small house or a flat with up to 10 average size radiators a 24kW to 27kW condensing boiler replacement should meet your needs. A 3-4 bed house with up to 15 radiators will be better suited to a 28kW to 34kW combi boiler, while a large house with up to 20 radiators will require a 35kW to 42kW size boiler.
How Much Does it Cost to Install a Combination Boiler?
Costs will depend on a number of factors, including the size of the boiler, whether radiators need replacing and the length of the flue to vent waste gases. It will cost more if you need to remove a hot water cylinder or water tank from the loft. It means a bigger job and more labour costs.
A new boiler replacement in the same location will typically cost around £600, but this can be as much as £1,800 if the boiler needs moving to a different area. Installation costs will vary depending on the company carrying out the installation.
Savings and Benefits of a New Combi Boiler
A reduction in energy bills
Instant heating and hot water
Compact "cupboard fit" design – small enough to fit in a kitchen cupboard
Quick and easy to install
User friendly controls
No tank in the loft
No storage cylinder
Lower carbon dioxide emissions
Find out which is the Best Combi boiler?
---
---
Modern condensing combi boilers are designed to convert at least 90% of fuel into heat, so they are very efficient and will help you save money on your energy bills – up to as much as £350 a year if you're upgrading from an old G rated boiler.

Vaillant Boiler Costs
Vaillant manufacture award-winning combination, system and open vent boilers, including their flagship ecoTEC Plus boiler range which is backed by a five year parts and labour warranty as standard. Whatever your central heating and hot water requirements, there will be a Vaillant ecoTEC boiler to suit your needs and your budget.
For more than 140 years Vaillant has been designing and manufacturing innovative heating and hot water systems. Combining British manufacturing with German engineering, Vaillant develop award-winning quality boilers which are widely regarded for their reliability, performance and efficiency.
Choose a boiler from Vaillant's domestic boiler range and you will benefit from a product made with quality parts and components, and market leading warranties designed to provide peace of mind. Choose a boiler from the ecoTEC Plus and ecoTEC Exclusive range and you'll enjoy a five year warranty as standard.
Types of Replacement Vaillant Boilers
Vaillant ecoTEC boilers are available in three different ranges: the entry level ecoTEC Pro, the flagship ecoTEC Plus and the ecoTEC Exclusive, which is targeted towards larger properties which use a lot of hot water. Combination boilers are available in both the Pro, Plus and Exclusive ranges while the Plus range also includes system and open vent boilers.
So what's the difference between these popular types of central heating boilers? Combination or combi boilers are the most popular type of boiler in the UK today. These space saving boilers don't require a hot water cylinder or a tank and you can choose between the ecoTEC Plus, ecoTEC Exclusive and ecoTEC Pro. Various outputs are available in each range.
System, also known as sealed system boilers, provide central heating and hot water via a storage cylinder which is usually housed in an airing cupboard. There's no need for a water tank. The ecoTEC Plus range is available in a variety of outputs ranging from 12kW to 37kW.
Vaillant also manufactures heat only boilers, or open vent boilers as they are also known. These types of central heating systems utilise both a storage cylinder and a water tank. The ecoTEC Plus heat only boilers feature outputs ranging from 15kW to 38kW.
To make sure you get the right boiler capable of meeting your heating and hot water demands we advise you to get free quotes from up to three trusted boiler installers. But as a general rule, a 24kW to 27kW combination boiler should be suitable for flats and terraced properties with 1 bathroom and up to 10 radiators. If you live in a larger 3-4 bed house you'll need a boiler with an output of at least a 28kW boiler. A 12kW to 15kW system boiler would meet the requirements of a home with 1 bathroom and 3 bedrooms.
How Much Are Vaillant Boilers
The price of a Vaillant boiler will be determined by the type and size of boiler required but can range from £740 to £1,500, not including installation, which can bump up the cost by up to £1,500, depending on how much work is involved.
Below you'll find some typical Vaillant boiler costs for their combi, system and heat only boilers:
*Price of installation ranges from £500 – £1000 on top of the cost of the boiler.
---
---
Savings and Benefits of a Vaillant Boiler
Energy prices just keep on rising. But with a new energy saving boiler you can bring down your energy bills and make real longterm savings. Depending on the efficiency of your existing boiler, installing a new A rated Vaillant boiler replacement could save you up to £305 on your annual energy bills if you're switching from an old G rated boiler.

Baxi Boiler Costs
With a long history (the brand goes back to 1866) Baxi is one of the largest boiler manufacturers in Europe and one of the most recognised brands in the UK boiler market today.
With a commitment to innovation and excellence, the East Midlands-based boiler brand produces a range of boilers to suit all needs and pockets, including system, heat only and combi boilers.
Baxi boilers benefit from a SEDBUK A-rating for efficiency, are simple to use and compact in size. Their boilers not only meet but exceed the latest European standards for energy efficiency, safety and emissions. If you choose a Baxi boiler you can be safe in the knowledge that your home will be heated by a trusted brand built around a reputation for producing quality products at affordable prices.
If you're looking to install a Baxi gas boiler replacement we'll take you through the costs, benefits and savings, as well as the different models available.
Types of Baxi Boilers
Baxi's range includes heat only boilers, system boilers and combi boilers which use natural gas as well as LPG (liquefied petroleum gas).
Condensing combi boilers are a popular choice. Simple to use and compact in size, they are ideal where space is limited. Baxi offer a range of different combi boilers including the Baxi 100, 200, 400, 600 as well as the Platinum, Duo-tec, EcoBlue Advance and EcoBlue+.
In their system boiler range choose between the EcoBlue System or Megaflo System while the heat only range includes the EcoBlue Heat, EcoBlue Advance Heat, Baxi 200 Heat and Baxi 400 Heat.
But what size of boiler will best fit your needs? If you live in a flat or a terraced property with up to 10 average size radiators and 1 bathroom, a boiler with an output of between 24-27kW combi should meet all your requirements. A medium to large 3-4 bed house will need at least a 28kW boiler, while a conventional or system boiler of 12-15kW will fit the bill if you live in a property with one bathroom and up to three bedrooms. A larger 4 or 5 bed property with one bathroom and an ensuite shower room will require a higher output, typically 30kW.
How Much is a Baxi Boiler?
Baxi boiler costs will vary, depending on the size and type of the boiler. Prices can range between £700 and £1,300. On top of that you will need to factor in the cost to install the boiler. It costs on average £1,500 to install a new gas boiler in a different location, less if it's sited in the same place as the existing boiler. Below are examples of Baxi boiler prices:
| Boiler Make & Model | Typical Cost of Boiler | Fitted Price* |
| --- | --- | --- |
| Baxi Duo-tec Combi 33 Gas Boiler | £975 | £1,475 – £1,975 |
| Baxi EcoBlue Advance 28 Combi Gas Boiler | £1,100 | £1,600 – £2,100 |
| Baxi EcoBlue System 32 Gas Boiler | £1,127 | £1,627 – £2,127 |
| Baxi EcoBlue Advance Heat 30 Gas Boiler | £985 | £1,485 – £1,985 |
---
---
Baxi Boiler Savings and Benefits
Energy prices are on the rise and more and more households are struggling to meet the demands of escalating fuel bills. One of the most practical ways to bring bills down is to use less energy – or install an energy saving modern condensing boiler.
Worcester Boiler Costs
One of the most popular and well known boiler brands on the market, Worcester have a reputation for manufacturing high quality gas, LPG and oil boilers. Now part of the Bosch Group, for more than 50 years Worcester have remained committed to delivering reliable and efficient central heating products.
Worcester boilers frequently feature in best boiler surveys, and have achieved Which? best buy status for their Greenstar boiler range, combining brand reliability and owner satisfaction.
If you're looking to install a Worcester gas boiler to replace your broken or ancient inefficient boiler, we'll take you through the costs, savings and benefits associated with this brand, as well as the different models available. You'll be able to compare Worcester boiler prices by requesting up to three quotes from Boiler Guide's Gas Safe Registered heating engineers who are keen to provide you with free no obligation boiler replacement quotes.
Types of Worcester boilers
Whether you want a conventional, system or combi boiler, there's a Worcester boiler to suit your home heating needs and your pocket, ranging from 12kW output to 42kW. Popular conventional Worcester boilers include the Greenstar 15Ri (15kW output), Greenstar 40CDi Classic Regular (40kW) and the Greenstar FS 42CDi (42kW).
If you're looking for a system boiler choices include the Greenstar 15i System (15kW), Greenstar 24i System (24kW) and the Greenstar 30CDi Classic System (30kW). Combination boilers from the Worcester range include the Greenstar 24i Combi (24kW), Greenstar 28CDi Compact (28kW), Greenstar Highflow 550CDi (30kW) and the Greenstar 42CDi Classic (42kW).
Generally speaking if you opt for a combi and you live in an apartment or a terraced house with up to 10 average size radiators and 1 bathroom, you will require a boiler with an output of between 24-27kW. A medium to large 3-4 bed house will require a combi boiler with a higher output of at least 28kW. For a property with one bathroom and up to three bedrooms, a conventional or system boiler of 12-15kW will do the job. A larger 4 or 5 bed property with one bathroom and an ensuite shower room will require a boiler with a higher output, typically 30kW.
How Much is a New Worcester Boiler?
Worcester gas boiler prices range from around £750 to over £2,000 for the boiler alone, including VAT but not the installation. Below you can find some typical Worcester boiler prices:
*Price of installation ranges from £500 – £1000 on top of the cost of the boiler.
Worcester Boiler Benefits and Savings
Did you know that boilers are responsible for a good 60% of our annual energy bills? Worcester gas boilers are A-rated for efficiency, and are at least 90% efficient, meaning at least 90% of the fuel they use is turned into heat. In comparison, an old G-rated non condensing boiler is much less efficient and only manages to achieve around 60% efficiency. Key benefits and savings include:
Reduce energy bills
Modern condensing boilers convert at least 90% of fuel into heat
5 year boiler guarantee on qualifying models (otherwise it's a standard 2 years)
10 year guarantee on primary heat exchanger
Awarded Which? Best Buy for their Greenstar gas boilers
---
---