New Boiler Prices & Replacement Costs

Let's face it – a boiler breakdown is nothing short of a nightmare. A frosty future faced with no heating or hot water coupled with the task of finding a new boiler replacement is rarely on anyone's bucket list.
It's also not easy choosing a new boiler – How much does a new boiler cost? What's the best boiler brand? What type of boiler do I need? Where can I find the best boiler prices? Arrgh… Before you know it you've got boilers on the brain.
So yes, you've entered a blinking boiler battlefield but fear not, here at Boiler Guide we spend our waking hours researching and reviewing everything… er boiler replacement. Leave it to us and we'll guide you through these choppy waters to help you make the right decisions and give you an idea of what to expect when it comes to the all important cost of a new boiler installation.
---
---
Do you need a boiler replacement?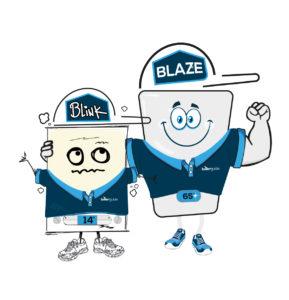 Not all boiler replacements are created equal. If your boiler is billowing smoke, making strange banging noises and refusing to switch on you've probably got the hint that a boiler replacement is somewhat unavoidable.
But there are other, less dramatic signs and other things to consider that may help you decide if you do need to replace your boiler.
Financially it makes sense to bite the bullet and get a new boiler than pay for your boiler to be repaired. (Again)
Your boiler is getting on a bit. The years creep up on the best of us and while Boilers have an average lifespan of 10-15 years, if your boiler was installed over 8 years ago it's likely that it has lost some efficiency and it may be best to replace it before it breaks down. You'll also be able to make some savings on your energy bills with a new and more efficient boiler.
Location Location Location – Some boilers are placed in annoying parts of the house and moving a boiler can be surprisingly expensive. Sometimes, it's a lot less hassle to upgrade your boiler to a more energy efficient model and put it where you want it. (Within reason of course)
Size does matter and if your boiler is not producing enough hot water to heat all your radiators and for you to enjoy a relaxing soak in the tub, you're going to need a boiler with a higher output and/or a hot water cylinder.
Efficiency = brilliancy – your old boiler is likely to have a low energy efficiency rating (not A-rated) and will be costing you way more than it should do to run.
If you are planning to sell or rent out your property an A-rated boiler should improve the energy rating of your home which can make it more attractive to potential buyers or tenants.
Danger! – As your boiler gets older there is a greater risk of a gas leak or exposure to carbon monoxide. Remember that even new boilers should be maintained and serviced every year by a Gas Safe engineer. Just like a car, your annual inspection will make sure your boiler is working effectively, efficiently and safely. We've got some extra advice on boiler servicing here.
If you still haven't quite decided on a boiler replacement – here's some additional benefits for you to mull over.
Cut your heating bills
Your old boiler may only be reaching 50-70% efficiency and this could be whacking up your energy costs. New A-rated boiler models have to be at least 92% efficient by law and evidence suggests that replacing an old G-rated boiler with an A rated boiler could save you up to (a not to be sniffed at) £300 every year*.
Reduce repairs and save money
It's not only annoying having to call out an engineer but also time-consuming and costly. As your boiler gets older, it's far more likely to develop faults and suffer complete breakdowns. It's very rare for a new replacement boiler to have any issues and even if it does, you'll be covered by the manufacturer's warranty.
Complete cosy comfort
There's not many things that can beat a warm and welcoming home. Replacing your boiler will heat your home far more effectively and keep you nice and toasty. If you have young children or elderly people living with you, a new boiler will provide an extra layer of safety and can make a tangible difference to their wellbeing.
Doing your bit for the environment
It's simple – a new A-rated boiler wastes less fuel and will lower your homes carbon emissions, reducing your impact on the environment. Everyone's a winner!
Increase your home's value
Yep, when it comes to selling your home, energy efficiency is a big driver for buyers. A new boiler is only going to benefit your particulars.
Easier to keep control
Thermostats have come a long way in recent years. Pair your new boiler with these swanky smart gadgets and you'll be able to control your central heating at a flick of the button anywhere in the world – saving energy and money.
Not only are we a bit obsessed with Boilers, we know a thing or two about Thermostats too – we've compared some of the best here.
Sumptuous serenity
Old boilers have the tendency to be rather NOISY and if they're on the way out, they often make weird banging noises too. With a new boiler you won't even know it's there while it's filling your home with wonderful warmth. Look out for Quiet Mark Accreditation when comparing new boilers.Talking of comparing boilers – we have a snazzy tool that can help with that. Have a look here.
Space saving
Struggling to find room for shoes, towels, bedding, the dog? Improvements in boiler technology means they no longer have to be massive. Depending on your needs, a new boiler can even be tucked away in a cupboard freeing up lots of handy space.
---
---
How much does a boiler replacement cost?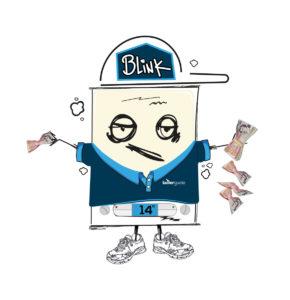 Aha, so now we've warmed you up (sorry), let's get down to the nitty gritty and the all important cost of a replacement boiler.
Admittedly, replacing a boiler generates little 'buyers buzz.' It can't compare to a new car, that new jacket you've had your eye on for ages – a new mop delivers more of a punch… BUT – a working, efficient boiler is a necessity and is going to keep you warm for the next decade so making the right choice is vital and cost plays a big part in this.
A boiler replacement is not a one size fits all and costs will vary depending on what you need.
We've provided some potential costs of a new gas boiler in the table below. The figures are based on averages for a 3-bedroom home and can change based on a number of factors. Firstly, there's the type of boiler being installed.You've never had as much choice for a replacement boiler and makes and models can range from as little as £400 and go up to £3000.
Secondly, when weighing up the potential cost of a boiler replacement you'll need to think about the cost of the installation. Just like the cost of the boiler, rates charged by heating engineers will also vary.
Installation costs can be affected by:
The type of boiler being installed. (Like-for-like will cost less than a complete change of heating system)
Whether you are moving the boiler to somewhere else in the house
Installer rates. (London installers are likely to be more expensive)
| Boiler type | Average cost of boiler excluding installation | Average labour cost of boiler installation | Approximate total cost of boiler fully installed |
| --- | --- | --- | --- |
| Combi | £500 – £2,000 | £500 – £1,000 | £1,000 – £3,000 |
| System | £500 – £2,500 | £500 – £1,000 | £1,000 – £3,500 |
| Conventional | £500 – £2,750 | £500 – £1,000 | £1,000 – £3,750 |
Remember, the above is based on our best estimates and just as you would with any investment getting quotes from multiple installers is a must. It's also important to remember to only ask for quotes from Gas Safe registered engineers.
We've got some more detail here about what's involved in boiler installation and find out how much it could cost with our Boiler Installation Calculator.
How to choose a new boiler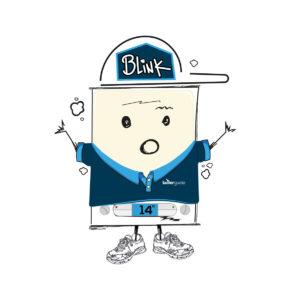 When choosing your new boiler you'll need to know the type of fuel your boiler runs on, the boiler type that will suit your home and the most suitable boiler size (output rating) for your heating and hot water demands. (Remember that relaxing bath we spoke of earlier).
Finding out which fuel your boiler uses
Obvious but nonetheless important. Most homes' central heating in the UK comes from natural gas but there are many of us who are unable to be connected to the National Grid and rely on oil, liquefied petroleum gas (LPG) or electricity to power our homes. If you have gas you'll have an energy supplier and pay regular bills, if you're off-grid with LPG you'll have your fuel delivered to you which is stored in a tank outside.
An electric boiler looks a bit like a gas and oil boiler but they don't burn fuel. So they don't need a flue (a pipe which expels waste gases away from the property) - making them easy to identify.
If you're unsure which fuel your boiler runs on, then you will be able to find out in the paperwork that came with your boiler. Alternatively, a fully-qualified heating engineer will be able to let you know.
Choosing a boiler type for your home
Next up is making sure you choose the correct boiler and you've got 3 to choose from:
It's all down to the size of your property and what your demand for hot water and central heating is. There are pros-and-cons to all 3 so you'll have to think about these with the help of a heating engineer before you make your decision.
Combi boilers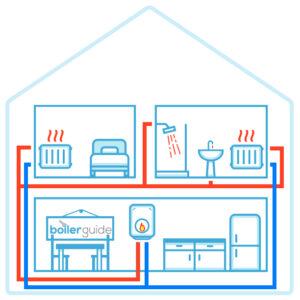 A combi boiler heats water from the mains and circulates it directly to either the central heating system or hot water outlet as and when you want it. Combi boilers are ideal for homes with 1 or 2 bathrooms and you won't have a cylinder to store your hot water which is great for saving space. While a combi boiler may struggle to cope with demand in larger properties, they are very cost-effective and have risen to the top of the boiler charts becoming the most popular boiler type in the UK.
We've got loads more detail on combi boilers and how different brands compare. Find out which one we think is best.
System boilers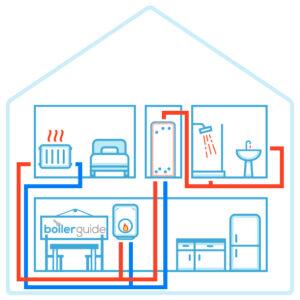 A system boiler sits somewhere in between a combi boiler and a conventional boiler. They heat water directly from the mains, like a combi, but instead of delivering it instantly to the tap, it is stored in a hot water cylinder. This removes the need for any tanks in the loft and means that they can deliver hot water to multiple taps or showers (or baths!) at the same time with a stronger pressure than a combi.
Need to up your knowledge on system boilers? – Have a nosey at System Boilers Explained.
Conventional boilers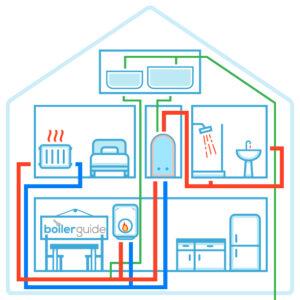 Conventional boilers, or if we go with their alternative monikers – regular, heat-only and open-vent are the older statesmen of boilers and naturally are found in older properties. Conventional boilers pre-date both combi and system boilers but have come a long way over the years.
Conventional boilers are supplied from a cold water storage tank that lives in the loft. An expansion tank sits next to the storage tank and keeps the correct level of water in the heating system at all times. An important job as water expands when heated.
To get your central heating firing on all cylinders, cold water is delivered to the boiler via good old gravity which then heats it up and circulates it to the radiators. At home, cold water travels down to a hot water cylinder where it waits until it's needed to be heated up.
Conventional boilers are not short on parts so you'll need plenty of room to fit them all in. Conventional boilers are only really recommended for homes which already have the right pipework in place.
Considering conventional? You can broaden your comprehension with our What is a regular boiler? article.
Choosing a boiler size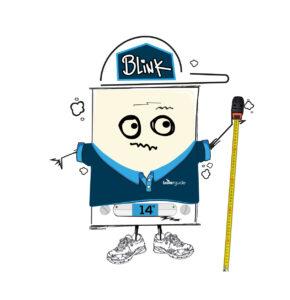 Boiler size is more commonly known as the output rating not the physical size of your unit. It's really important to get this right when you're looking for a replacement boiler.
Output rating is measured in kilowatts (kW) and the higher the output rating -the more powerful the boiler.
Don't confuse more power with better as you need to get a new boiler with an output rating that is suitable for the heating and hot water demands of your home.
An output rating that's too low won't be able to meet the demand while you could see your heating bills rise if the output rating is too high.
Boilers in homes tend to have output ratings between 24 kW and 42kW. The best bet is to use the number of radiators and bathrooms in your home to find the right sized boiler.
| Number of bedrooms | Number of radiators | Bathrooms | Output rating | Boiler type |
| --- | --- | --- | --- | --- |
| 1-2 | 10 | 1 | 24 – 27 kW | Combi |
| 3 | 15 | 2-3 | 28 – 34 kW | System |
| 4 | 20 | 3 | 35 – 42 kW | System or conventional |
Getting the right sized boiler that's right for your heating and hot water needs is vital and we can't understate this. To make sure you're on the right track, spend a bit of time reading our What size boiler do I need article. You can't go wrong then.
Choosing a boiler brand
Somebody on the internet once said 'Sometimes the worst thing is to have too many choices' so lets ignore that gobbledygook and revel in the vast array of options when it comes to choosing your new brand of boiler.
It's worth doing your research as boilers manufactured by a specific manufacturer may suit your needs more than another. Here's a few things you should consider when you're comparing boiler manufacturers.
Customer reviews
We find ourselves in an era of fractious fake news so a bit of due diligence before committing to a purchase is always wise. Luckily, us humans love leaving reviews (Good or Bad) on the world wide web. It's easy to find out how reliable a manufacturer's boilers are by seeing what others have got to say. Trustpilot is a decent place to start and our Boiler Comparison Tool includes customer reviews and ratings of specific boiler models.
Heating engineer recommendations
Heating engineers are industry experts so if you're looking for an opinion you can trust, there's no better person to ask. Just remember that some heating engineers may have an association with specific manufacturers.
Warranty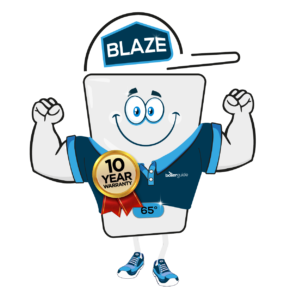 All boilers come with a warranty keeping you covered in the unlikely event of an issue after the installation. You can get an idea of how reliable a manufacturer's boiler is by taking a look at the length of the warranty. All boilers come with a warranty of at least 1 year and can be as long as 12 years. Ariston, ATAG, Baxi, Ideal, Vaillant and Worcester Bosch all offer lengthy warranties of between 10 and 12 years on some of their boiler models.
Warranty length is important but you should look into what it covers too. Some will cover parts and labour while others might only cover the labour.
To keep your warranty valid for its full length, you will need to stick to the manufacturer's terms and conditions. These will vary from manufacturer to manufacturer but one constant is to have your boiler serviced annually by a Gas Safe registered engineer.
Find the best boiler for your home with our Boiler Comparison Tool.
---
---
Which are the best boilers?
For us, this is like choosing your favourite child but a list of the best boilers wouldn't be complete without including the leading boiler brands Worcester Bosch, Vaillant, Baxi and Ideal. Each of these boiler manufacturers can make a case for manufacturing the best boilers and we'll have a look at some of their most popular boiler models.
The question 'which are the best boilers?' can't really be definitively answered. As we mentioned earlier, every installation is different and depending on the varying demand for hot water and central heating the best boiler for your home may well be different to somebody else's.
Anyway, you're probably struggling with the suspense so here goes:
Worcester Bosch Greenstar i
Greenstar is the flagship range of boilers manufactured by Worcester Bosch. They've been designed to meet the heating and hot water demands of small to medium sized homes with combi, system and regular boilers available.
Available in a range of central heating outputs from 9.2 kW right up to 30 kW
Achieve an ErP A+ rating when installed alongside the Bosh EasyControl
Fitted with a low energy pump to reduce electricity consumption
Warranty period of up to 7 years
Vaillant ecoTEC Plus
Highly efficient performance is one of the major benefits of Vaillant ecoTEC Plus boilers. With a range of output ratings available across all boiler types, there's a suitable model for a number of property types.
ecoTEC Plus combi boilers deliver hot water within 5 seconds
Precision heating technology can help to lower your heating bills
Fitted with a stainless steel heat exchanger for increased efficiency and reliability
Warranty of 5-10 years
Baxi 800
Baxi have built on their 600 range to deliver even more reliability and increased performance with their range of 800 combi and system boilers.
Compact design allows for installation within a kitchen cupboard
Fitted with an Adey Micro2 magnetic system filter to protect the central heating system
Available with a 10 year warranty
Ideal Vogue Max

Ideal has built up a great reputation as a leading boiler manufacturer and has a number of ranges that have proved popular over the years. As well as their Vogue Max boilers, the Logic Max range will include a suitable model for a variety of property types.
Designed with low lift weight for a quick installation
Boiler frost protection keeps units installed in lofts and garages running through the winter
Lengthy warranty of 10-12 years
Viessmann 200-W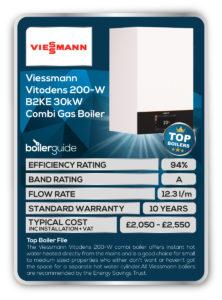 Viessmann 200-W combi and system boilers have been designed to achieve high levels of efficiency and reliability in a user-friendly way.
At its most efficient, it's able to achieve highly efficient performance of up to 98%
A low fan speed keeps operational noise to an absolute minimum
The 1:17 modulation range keeps energy usage as low as possible to help reduce your bills
We've got a bit more detail of the range of models and how much you might expect to pay.
Let's take a deeper look at the different models available in each range and how much you might expect to pay.
| Boiler Brand | Best Selling Boiler Range | Combi Models | System Models | Conventional Models | Price range |
| --- | --- | --- | --- | --- | --- |
| Worcester Bosch | Greenstar i | 25i, 30i | 9i, 12i, 15i, 18i, 21i, 24i, 27i, 30i | 9Ri, 12Ri, 15Ri, 18Ri, 21Ri, 24Ri, 27Ri, 30Ri | £800 – £1,100 |
| Vaillant | ecoTEC Plus | 825, 832, 835, 838 | 612, 615, 618, 624, 630, 637 | 412, 415, 418, 424, 430, 435 | £825 – £1,550 |
| Baxi | 800 | 825, 830, 836 | 818, 824 | N/A | £800 – £1,100 |
| Ideal | Vogue Max | C26, C32, C40 | S15, S18, S26, S32 | N/A | £1,000 – £1,300 |
| Viessmann | 200-W | 25/30, 32/35 | 11, 19, 25, 30 | N/A | £1,350 – £1,700 |
What happens during a new boiler replacement?
Before the big day of the boiler replacement it's important to make sure you've found a trusted Gas Safe registered professional to fit the thing. Most of us do quote comparisons when it comes to car insurance, energy suppliers, holidays etc so you should adopt the same thinking when finding an installer.
Getting quotes from at least 3 different companies will make sure you get the most competitive price for installation.
At Boiler Guide, we've perfected the art of finding multiple heating engineers in your area. Simply fill in our form with some details about what you need and we'll get you up to 3 free quotes from installers in your area.
You've chosen your boiler, used our quote service to get the best installer, so what happens on the day of the boiler replacement? Again this depends on the work involved.
A simple like-for-like replacement (old combi for a new one) one of the more straightforward replacement jobs for a professional. It's possible for the work to be completed in a day but they'll have to put in some serious hours for that to happen. As well as swapping the old boiler for a new one, the engineer will also need to perform a powerflush of the system and this can take a day in itself. So set aside two days for a like-for-like boiler replacement.
A complete system change, such as replacing a conventional boiler with a system boiler is a bit trickier. Pipework will need changing, the tanks in the loft will have to be removed along with the installation of a new hot water cylinder. You can expect a complete change in system to take 2-3 days.
A like-for-like boiler swap is the most straightforward and budget-friendly boiler replacement.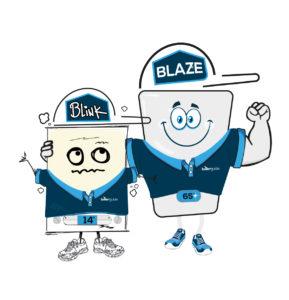 A boiler replacement can also be made more complex if you're planning to move the boiler to a new location. More often than not, a boiler is installed in the kitchen or a utility room, but these aren't your only options.
Most people opt for a boiler move to free up extra storage space and sometimes the garage, loft or even a bedroom is a more convenient place to put it. Moving the location of your boiler will require new pipework and, in the case that it's a gas boiler being moved further away from the gas meter, a bigger gas pipe too.
Once your new boiler has been installed, the heating engineer should take you through how to use the heating controls. They'll also fill out the Benchmark Checklist, which is at the back of the boiler manual.
The installer will then register the installation with the manufacturer and the Gas Safe Register. A few days later, you'll receive a Building Regulations Compliance certificate through the post to confirm the boiler was installed safely.
You can help to make the engineer's job a lot easier by clearing the space around the boiler ahead of their arrival. This will help to save them time on the day of installation so that your boiler can be replaced as quickly as possible.
Getting the best deal on a new boiler
If your boiler has suddenly given up the ghost the unexpected cost of replacing the boiler can be a kick in the teeth not to mention the financial burden it poses. If you can avoid it, opting for the cheapest boiler on the market could leave you worse off and there are boiler finance options you may wish to consider.
Boiler finance
Boiler finance will allow you to spread the cost of a boiler replacement over a period of time. While some boiler finance deals are interest free, the interest rates can soar in some cases so it's important to read the terms and conditions closely.
Boiler finance deals are offered by some boiler manufacturers, energy suppliers and heating engineers. As part of the application process, your credit rating will be checked to ensure you'll be able to keep up the payments. Once approved, the lender will cover the new boiler costs and you will pay them back in line with your pre-agreed arrangement.
Boiler finance deals allow you to spread the cost of your new boiler out over a period of time.
Compare quotes
Before thinking about payment plans, you need to know how much you should be expecting to pay. To do this, you will need to get a boiler installation quote from a Gas Safe registered engineer. Remember, getting just one quote won't ensure that you're getting the most competitive price. That's why we recommend getting quotes from at least 3 different heating companies. Some of our customers have saved over 50% when comparing.
At Boiler Guide, our aim is to get you the most competitive price on your new boiler installation. To do that, we'll match you with up to 3 local heating engineers. All you have to do to get your free quotes is take a few moments to complete our simple online form. We'll use the information you provide to match you with local heating engineers who are fully qualified to carry out your boiler replacement.
*Based on replacing an old gas boiler with a condensing A-rated boiler with thermostatic radiator valves, programmer and room thermostat in a detached home: https://energysavingtrust.org.uk/advice/boilers/