Efficient electric heating – A new alternative to oil and LPG and electric storage heaters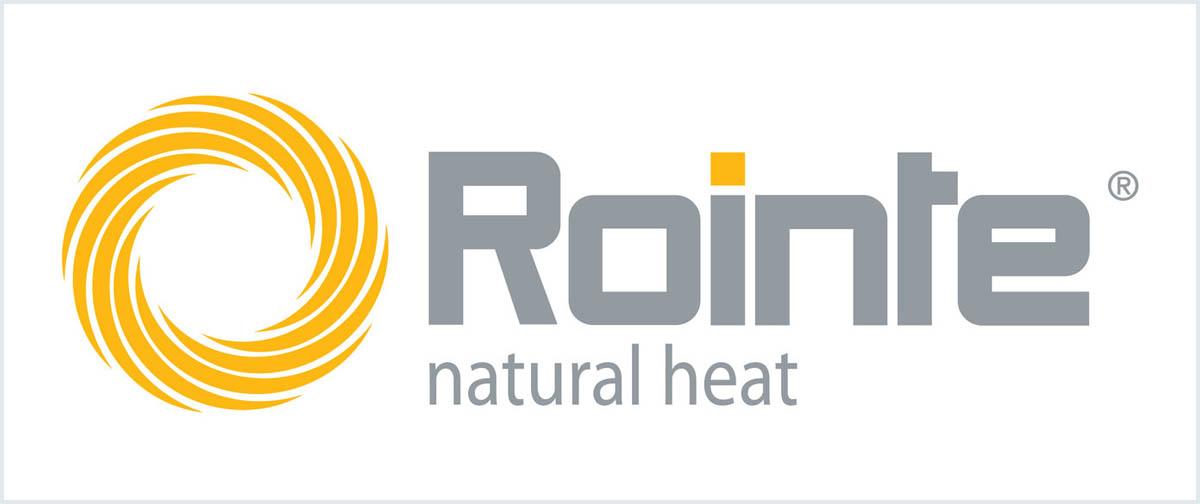 It's the new kid on the block; an alternative to oil, LPG and electric storage heaters. The Rointe Digital System is a low consumption electric heating system and it's about to revolutionize the way we heat our homes.
Thanks to spiralling energy costs, consumers are increasingly feeling the heat when it comes to their home heating bills, which means the need to find energy efficient alternatives to traditional heating systems is fast becoming a priority in the professional heating market.
The Rointe Digital System is designed to fulfil the high expectations of demanding energy customers who consume more and more energy but recognise the importance of harnessing more efficient ways of using it.
These remote controlled efficient electric heating systems give you complete control and offer many benefits over storage heaters and gas central heating.
Most notably, with these systems the time and temperature settings can be applied to each room individually, so that needs can be addressed efficiently depending on the room type. An exclusive bi-directional remote control is capable of programming the temperature of radiators, water heaters and towel rails 24/7.
---
Get FREE Electric Boiler Quotes
---
Cheaper to run compared to other heating systems
Low energy consumption electric central heating systems are the way forward. Providing heat and hot water, with these new efficient and innovative electric heating systems boilers, pipes and fuels are a thing of the past.
With emphasis on high efficiency and low consumption, unlike traditional oil, LPG or gas central heating systems, there's no costly annual servicing or maintenance as there is with traditional wet systems.
Other benefits include:
Easy installation, there's no structural work required to install these systems.
Breakdowns will be a thing of the past.
There's no risk of dangerous leakages, burns or explosions.
Emphasis on energy efficiency leading to reduced energy bills.
Gas prices are escalating making electric heating a more viable cost effective solution.
You have complete control over the temperature and time settings room-by-room.
No fuss, no mess, maintenance free systems.
Up to 60% cheaper to run compared to other types of heating systems.
These efficient electric heating systems are an ideal choice for house refurbishments, and should be of particular interest to landlords. Not only is a Rointe Digital System easy to install and maintenance free, utilising an electric heating system means a Gas Safety Certificate – which by law requires an annual gas safety check to be carried out where gas appliances are present – will be a thing of the past.
A perfect partner for renewable energy technologies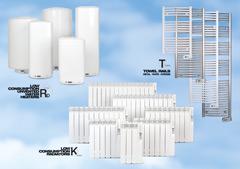 These days it's all about energy efficiency and going green. And Rointe recognises this.
With 25 years experience under their belt, their products are designed to work in perfect harmony with renewable energy technologies such as solar photovoltaic (PV) panels and solar water heating systems.
So if you're serious about reducing your CO2 emissions and your energy consumption, teaming a Rointe Digital System with solar PV or solar thermal technologies will give you the best possible start when it comes to achieving such goals.
Thanks to Rointe's exclusive Optimizer Energy Plus technology, energy is used much more efficiently by keeping the air temperature and the thermal fluid stable, which helps to save more energy. And with an improved range of air temperature the sense of comfort of the end user is optimised.
Costs and savings
Rointe Digital Systems are capable of achieving up to 60% in energy consumption with their low consumption K-Series electric radiator. Which means you'll not only be cutting your heating costs but you'll also be doing your bit for the environment too.
To install a standard system into a typical 3 bed property it will cost between £5,000 to £6,000. A complete system will incorporate radiators, a water heater and a towel rail. In comparison, the same gas central heating system would cost around £3,000 to £4,000 while an LPG equivalent would cost in the region of £5,000 to £6,000.
---
Get FREE Electric Boiler Quotes
---