Where Are All the Female Heating Engineers?
It's difficult to pin down exactly how many female heating engineers there are in the UK, but the 2 key accreditation bodies for the industry have estimated that:
Of 100,000 Gas Safe registered engineers, fewer than 500 are female.
Of more than 9,000 OFTEC engineers (register for Oil Fired Technical Association), fewer than 30 are female.
And, according to statistics from the Institute of Engineering and Technology, fewer than 10% of the UK's engineers are women - the lowest percentage in Europe. Staggeringly low figures which show a huge gender imbalance in the heating and plumbing industry. We've taken a look at the potential reasons why women are so underrepresented, and how we can start to do something about it.
Why we need female heating engineers
Maybe the best place to begin is a controversial question, but do we really even need more women in the heating industry? Historically, it's always been a trade dominated by men and obviously they've done a pretty good job on the whole, so why even bother getting women involved?
As you might have guessed given the title of this article there are, of course, several reasons.
1. Why not?
Gender equality in the workplace and out of date stereotyping is a big topic of discussion in our society and stereotypes surrounding so called 'blue jobs' and 'pink jobs' are being challenged more and more. There is no physical reason why a woman is any less capable of being a heating engineer than a man, so if it's a career that she wants, there should be nothing stopping her.
2. There aren't enough heating engineers
We're currently experiencing a significant shortage of qualified heating engineers in the UK. The Gas Safe Decade Review highlighted an ageing workforce in this industry, with half of gas engineers due to reach retirement age in the next 10 years.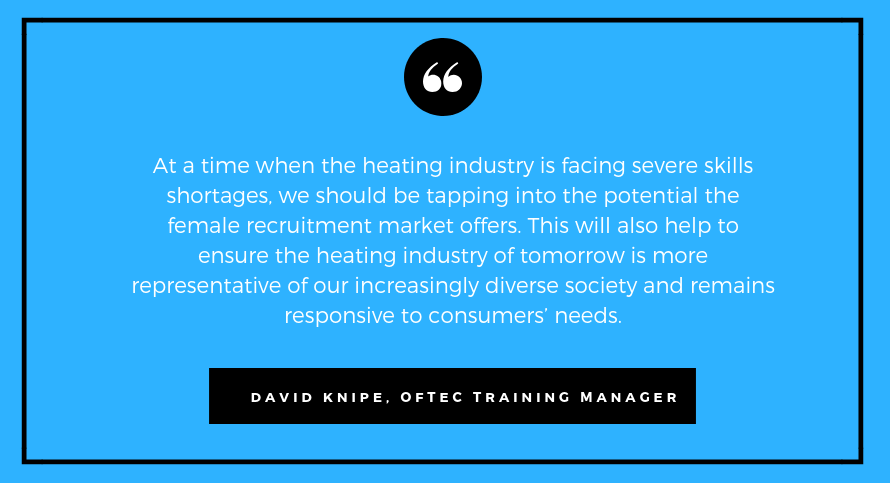 And, despite ongoing talks about replacing the gas heating network with more renewable energy, it's looking likely that gas central heating systems are not going to be replaced by a viable alternative in the next 30 to 50 years. This means someone entering the industry now can feel secure in the knowledge that, if they want it, they have a career for life.
---
Are you a Gas Safe Installer?
---
33. There's a gap in the market

It seems that many customers, and particularly female customers, want to have the option to hire women to work in their homes. According to a recent survey of 2,000 people by the Federation of Master Builders:

Nearly two-thirds of the general public do not have a preference as to whether a tradesperson is male or female.
46% claimed that they wished to support women working in non-traditional jobs.
Of the women surveyed, 35% said they would actually prefer to hire a female engineer.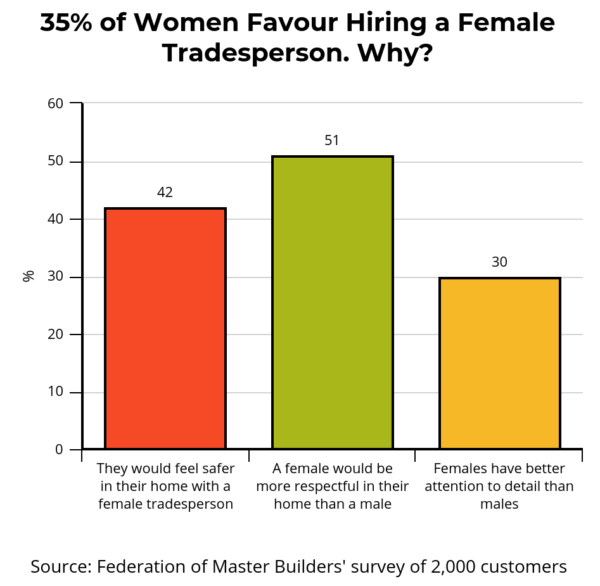 Another poll by WaterSafe, the UK's leading plumbing assurance scheme, found similarly that 31% would prefer a female plumber to carry out work on their home and 59% would like more women to take up a manual role. Reasons cited in this poll included:

37% feel safer with a woman
12% feel they wouldn't be ripped off by a female
10% trust advice from a woman more than a man
10% feel a woman is less likely to patronise them.

Encouragingly, 77% of the homeowners surveyed said the most important consideration is if the engineer has the skills to do a good quality job, regardless of gender.

Stopcocks Women Plumbers is a national franchise showcasing excellent women plumbers across the UK. The company is unique in the UK giving self-employed female plumbers and heating engineers the branding, mentoring and business support they need to establish themselves as a successful business. It was established fully as a franchise in 2017 by founder, Hattie Hasan, who has been an independent female plumber since 1990. Mica May is a Co-Director of Stopcocks alongside Hattie; we asked her what kind of feedback they received from their customers: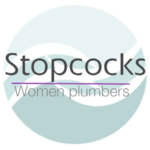 "We find that very many householders are only too delighted to choose female engineers when they realise that is an option available for them. For example, many customers say: 'I wish I knew you existed earlier!' Generally women are perceived as more likely to respect a home and deliver better customer service. At Stopcocks we're good communicators, we won't make a mess, we won't patronise or talk down to our customers and some homeowners have said that they feel safer in their homes with a woman."
4. Bridging the gender pay gap
Bringing more women into the skilled trades could help to significantly lessen the gender pay gap. In 2014 the government think tank, Demos, launched a cross-party Commission on Apprenticeships, to investigate how the pay and career prospects of men and women can be improved through trainee work.

The initial report found that 83% of apprentices in health and social care are female, 91% in childcare and 93% in hairdressing. The average full-time salary in these sectors is £21,200. In sectors with the highest rates of male apprentices, such as construction (where 2% of trainees were female) and engineering (where 3% of apprentices were female) the average salary is £29,600 a year.

Demos researcher, Jonathan Todd, said: "Our analysis reveals that women are significantly more likely to take apprenticeships in low-paid sectors. These concentrations reflect long-established perceptions of male and female employment. The sooner we can challenge this, the better."
Why aren't there more female engineers?
From our research and the industry feedback we've had, it seems the ideal time to embark on a career as a heating engineer is straight out of school via an apprenticeship. So why aren't more young women choosing to start an apprenticeship?
Gender perceptions in childhood
A report by Education and Employers found that children's career ambitions only change very slightly between the ages of 7 and 17. The survey asked 13,000 children aged 7-11 to draw a picture of the job they wanted to do when they grew up.

36% of children base their career ambitions on someone they know
45% were heavily influenced by TV, film and radio

Dr Elnaz Kashefpakdel, Head of Research, Education and Employers, said:

"Our findings clearly show that children start to rule out career options from an early age and their choices are often influenced by what they see in the media. This highlights the pressing need for closer ties between employers and schools, to ensure that all children have access to role models in a wide range of sectors to help them develop an awareness of career options at an early age. This is vital to ensure that all children – regardless of gender and backgrounds – can fulfill their full potential."

The careers we think about and role models we're surrounded by in childhood have a lasting imprint on our future decisions. Worryingly, this also seems to apply to gender-stereotyped views on jobs.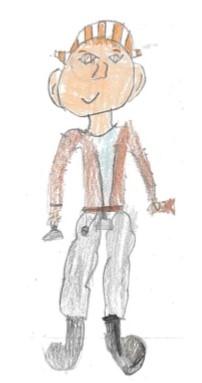 A recruitment company, Michael Page, conducted their own smaller study on this subject where they asked over 100 children to draw a nurse, a builder, a lawyer and a banker. Where gender was identifiable, the drawings showed a clear gender bias:

81% of children drew nurses as female
88% of children drew builders as male
80% of children drew bankers as male
65% of children drew lawyers as male (making it the most gender balanced of the 4 professions).

Dr. Richard Woolfson, child psychologist and author on child development, said: "The psychological danger of stereotypes like this during childhood is that children's future career ambitions and employment aspirations can be unnecessarily limited by their own rigid job-gender perceptions and expectations, irrespective of their actual ability, and that children might fail to even consider job possibilities associated with the opposite gender."
Media & popular culture
Clearly there is still work to be done in terms of presenting career options to children as gender neutrally as possible, and this needs to underpin both family and school experiences, as well as better representations of gender diversity in the media.

If, as the report by Education and Employers suggests, it's true that 45% of young people choose a career based on what they see in TV, radio and film, it seems a good place introduce some more diversity in terms of the female role models we provide young girls with.

One organisation making big strides in this area is Stemettes. Stemettes is a social enterprise on a mission to "inspire the next generation of females into Science, Technology, Engineering and Maths (STEM) fields by showing them the amazing women already in STEM". Stemettes want all girls to be able to make informed decisions about careers in STEM, so that eventually women can be proportionally represented in the field. They run public events, school trips, a mentoring programme and an app to educate and inspire girls and young women about the opportunities available to them in the STEM industries.

In an interview with the Guardian newspaper the co-founder of Stemettes, Anne-Marie Imafidon, discussed the need for a better representation of women in STEM in the media in order to simplify the path for women young girls. She gave the example of a popular soap like EastEnders:

"I'm constantly banging on about how we need to have Dot do a PhD. EastEnders is continuously there, it's about showing the norms of life. We put social concepts in, so technical role modelling should be in there too. Even if young people aren't watching EastEnders, their parents, aunties and uncles, and teachers will be. They draw norms from different places, and this is an effective way to influence that."
---
Are you a Gas Safe Installer?
---
Family influence
So, in addition to the need for more support from schools and colleges and the media, it seems that there's another camp of influencers who need to be convinced that being a heating engineer is a viable option for women: the parents.

The Institution of Engineering and Technology conducted a survey which found parents' outdated perceptions of jobs for men and women are discouraging girls from pursuing a future in the science, technology, engineering and maths. Instead, parents are more likely to recommend careers in caring and educational roles. According to Elle Boag, a social psychologist at Birmingham City University: "We expect boys to be good at maths and PE, even though there's no biological predisposition there, and girls to be more creative or caring."

She also said that it is difficult for us to avoid doing this, even when we're aware of it, because of how the human brain works. We create patterns of "repeated behaviour that allow children to explore and express developing ideas and thoughts through their play and exploration - as a way of categorising and understanding the world."

Dr. Richard Woolfson said: "Parents should get to know their children's views about job-gender and then try to broaden their perspective so that they avoid setting artificial employment boundaries for themselves. Children will only fulfil their maximum employment potential in post-school life if they make a career choice that is suited to their talents, interests and abilities, not one that is needlessly restricted by job-gender stereotypes."

A parental bias towards gendered careers was evident in a survey by the Federation of National Builders: 46% of people surveyed claimed that they wished to support women working in non-traditional jobs, but fewer than 30% would encourage their own daughters to pursue a career in a trade. But why?
Misconceptions about the career
Training to be a heating engineer is no easy task. It requires a high level of intelligence, skill and knowledge and continued development and training. In addition to the technical skills you also need be a creative thinker and have excellent communication skills to be able to provide the best levels of customer service. Unfortunately, this doesn't seem to be the impression held by some.
Lauren Winter is currently working towards an NVQ in plumbing with a view to completing her Gas Safe qualification. While the birth of her daughter in 2012 put a pause on her college course, she is now balancing her training alongside being a single mother. However, when she first started her training, her parents held a dim view of her choice:

"My parents were originally worried that I was making a silly move, that no one would hire me and that it was an unstable career. They've since told me how proud they are of me, and that's one the biggest highlights of my career so far!"

Stopcocks Women Plumbers are regularly approached by women looking for a career change and parents of young girls interested in training: "Several of them have had careers advisers and teachers tell them they're 'too good' for a career in plumbing or heating. Unfortunately, it's seen by many as an easy option which is a big misconception. In reality there's a high level of physics involved as well as creative thinking and problem solving, and they are working with gas which can be incredibly dangerous if not managed competently."

Lamorna Trahair-Williams made the decision to leave her career as a Police Sergeant to retrain as a heating engineer aged 32: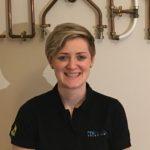 "Looking at it from the point of view of someone wanting flexibility of working hours, decent salary, endless career progression opportunities - it offers an awful lot to females. The knowledge required is extremely high, very technical and with 100% pass requirements in exams it's no easy option! A senior police officer said to me when I left the police that he thought becoming a heating engineer was a waste of my skill set and beneath me. Little does he know! I can honestly say it's been the hardest, most academically challenging thing I've done - and that includes passing my Sergeants exam! It needs to be recognised as such and given due respect."
Equal opportunities for school leavers
Stopcocks are also concerned that apprenticeships in plumbing or engineering are often targeted at people without the necessary qualities or academic abilities: "Attracting high quality people to the industry – male or female – in terms of both technical ability and customer service skills has to be a priority – it shouldn't be viewed as a fall back option."

While children may grow up with subconscious gender perceptions, as a society we have another chance to get more women into the industry: by giving both male and female school leavers equal encouragement and opportunity to take up an apprenticeship.

British Gas carried out their own research on the subject of women in heating engineering apprenticeships and found that over 70% of girls thought they were most suited to careers in beauty, childminding, nursing or education. In addition, 51% of girls and women surveyed said the career advice they got wasn't that helpful compared to 39% of boys surveyed.
---
Are you a Gas Safe Installer?
---
WaterSafe's survey of 2,000 customers found that 24% of women weren't advised to take up a trade whilst at school but were encouraged into more stereotypical female roles such as secretarial work. And, perhaps most crucially, 38% of women surveyed said that if they had chance to start out again, they would like to 'take up a trade' because it offers a more stable career path.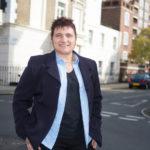 The founder of Stopcocks Women Plumbers, Hattie Hasan, began her plumbing career back in 1990 but faced a genuine battle to establish herself:

"When I was at school, no-one encouraged me to think of taking up a trade and I was not allowed to study metalwork and engineering which was my dream at the time. After completing a psychology degree and teaching for eight years, I decided to take up a more hands on career that meant I could be in control of my life and would give me the flexibility I'd always wanted – I chose plumbing. Despite the lack of direction from school, I have made it happen."
On paper, plumbers and heating engineers can be of any gender, from any background and any age, so why aren't more adult women making the leap?
Barriers for female career changers
Confidence
While gender stereotyping is a dirty word in the context of this article, there have been studies on gender confidence and career paths which are very interesting. Specifically, an internal report by Hewlett Packard found that men will apply for a job or promotion when they meet only 60% of the qualifications, but women apply only if they meet 100% of them. What holds women back from promotion or a pay rise is not lack of ability, but a reluctance to put themselves forward.

Leadership development company, Zenger Folkman, found that confidence levels in women in their 20s and 30s were far lower than their male equivalents. So unfortunately the period in which women might be embarking on a career or considering a change also coincides with their period of lowest confidence.
Perception of the industry as 'male territory'
As the industry is currently dominated by men, any girl or woman considering the profession is certainly blazing a trail. While this could be seen as an incentive, a motivation and an opportunity, it seems that in reality this factor is a major deterrent.

A YouGov survey of over 2,000 people showed that 53% of women aged 18-24 are put off careers in trade and construction because of these 'lack of gender diversity' concerns. Just 2% of women surveyed had even considered careers as plumbers, compared to 15% of men surveyed. But is it really just one big 'boys only' club? We asked some female engineers for their experiences…

Founder of Stopcocks, Hattie Hasan, was (and still is) leading the way for female plumbers and heating engineers when she started her career back in 1990: "In my own experience, it was difficult to get a foothold in the trade. We may believe that sexism is a thing of the past in the UK, but my attempts to gain employment in 1990 were not looked upon favourably by the fraternity of plumbers. I was discouraged and told 'it's heavy work you know?' and 'you'll get dirty'.

"Even when I decided to start my own business I had to deal with sexism in the plumbers' merchants. 'Who's going to fit this for you, love?' was common. Now, I'm thick skinned and don't get deterred easily. I took most of this in my stride and carried on building my business into what it is today. I have a full diary, I have a referral rate in excess of 80% and I am now building the only National Network of Self employed Women Plumbers in the world."

A more recent example comes from Heather Clark. She was the only girl to take construction at school and, as she liked plumbing best, chose a 4 year apprenticeship when she left school at 16. Today she is a self-employed heating engineer:

"I can understand why some women might be put off the industry; you need to develop a thick skin and learn not to take offence easily. However, during my time in the job I have met some men who have been like dads to me and I still keep in touch with them – that's the highlight of the job for me. I have about 50 dads and uncles now! I've met a few elderly customers who don't like women doing the job – they believe a woman's place is in the kitchen. It's not all roses, but it's knowing how to deal with them and hold your own."

Ellen Somerwill (pictured) is a 32 year old plumbing apprentice having left a career as an ecological consultant to retrain in April 2018:

"I was worried I wouldn't be strong enough compared to men, but when I haven't been able to do something and a man has tried, they couldn't do it either."
Trainee, Lauren Winter, said: "I usually get told "well done you" or "it's nice to see a female plumber" but to me it's just normal. However, I can completely understand how reassuring it could be to an elderly single female, or single mothers, having a female in the house working."
Financial and family commitments
Retraining as an adult is a challenge regardless of gender because we usually have more responsibilities than a school leaver such as bills, rent or mortgage payments to make, families to care for and households to run. This makes finding the money and time to get the required training very difficult.

Mica May of Stopcocks said: "In addition to the academic and theory/workshop based learning it's a legal requirement for gas engineers that trainees get the required number of hours work alongside an experienced gas engineer to pass their assessments. Ideally this comes from securing a placement with a heating company or qualified engineer, but legally this has to be a paid position. Many independent companies are small and simply can't afford to take on a trainee which leaves some unable to get the experience and confidence they need."

And as these rare apprenticeships seem to be not only the best way to learn but to also have some level of income while you train, competition for them is high.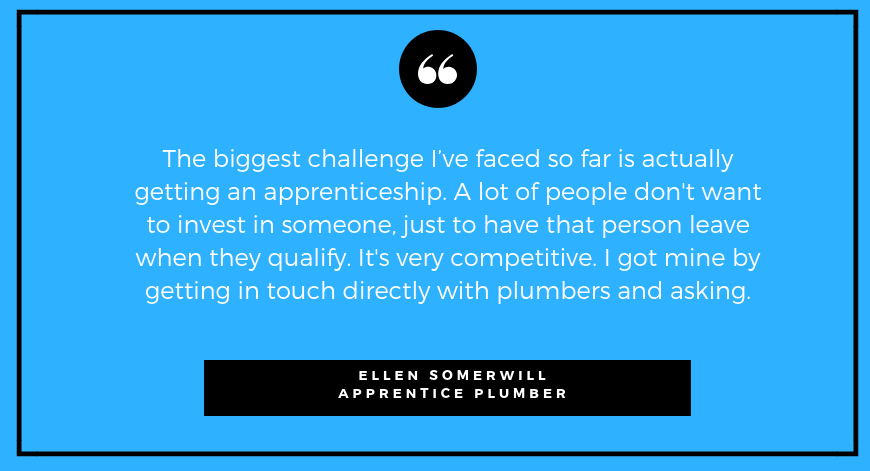 However, despite the challenges of retraining as an adult, once qualified a self-employed heating engineer benefits from the flexibility of choosing how much they want to work and the kind of work they want to do.

Jennie Jones is a Stopcocks plumber and is a perfect example of someone who has made the career work around her life. She was working in the journalism and media industry for several years but after becoming a mother decided she needed to make a change.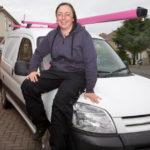 "I found a lot of magazine/newspaper jobs entailed long hours and low pay that didn't fit well with my family needs. I needed a new career that was in demand, interesting, that I could do anywhere, that I could be self-employed and that was well paid. Plumbing ticked all the boxes.

"I spent 4 years on day-release at my local college to get my NVQ 2 and 3 in plumbing and heating. I had two full-time plumbing jobs before going self-employed. The first was with a social housing organisation. The second with a local plumbing firm. As a single mum with young children, I had trouble getting on site early and also working long hours. So I needed better flexibility and family-friendly hours.

"I was only fully-qualified (with Gas Safe) for six months when I went self-employed but I launched my business with Stopcocks' help. The main help I needed was phone support and mentoring, as I put my new technical skills to practical use. Without their back up, I couldn't have got where I am now."
Could you be a heating engineer?
The best heating engineers are people who enjoy solving problems and thinking creatively. The hours can be long and the work strenuous (and dirty!) at times, but it's also important that you're someone who enjoys working with people and dealing with customers in a friendly yet professional manner. Attention to detail and a high level of ability in maths and science are also key skills.

Your tasks could include installing, servicing and repairing gas appliances (boilers, cookers, central heating systems or gas fires) and heating systems. If you're employed by a company it's likely you would be assigned multiple jobs in a day and it would be your responsibility to ensure they are all completed to a high standard within the time constraints given.

To become a heating engineer you'll need to pass an industry qualification such as an NVQ or diploma in a subject such as Domestic Natural Gas Installation and Maintenance, Domestic Plumbing and Heating or Gas Utilisation. To begin start studying for these qualifications, you should be employed by a company to get the hours of practical experience you need; therefore most Gas Engineers start within an apprenticeship scheme.

You will then be legally required to get on the Gas Safe register covering the types of appliances you intend to work on. This is usually done via a Gas Assessment Training (ACS) certification, which assesses your skills and experience to prove you are qualified to safely work on gas or heating systems.

Heating engineers continue to train throughout their careers to stay up to date with the latest technologies, legislation and to develop their skills.
---
Are you a Gas Safe Installer?
---
Why become a heating engineer?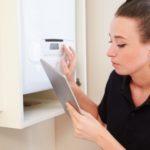 1. Competitive salary
While apprenticeship salaries are around £15,000 per year on average, once qualified a heating engineer can earn between £25,000 – £35,000 per year, or even up to £50,000 for very experienced engineers. For self-employed independent plumbers your earnings will depend on how much you choose to work and this figure could be significantly higher!
2. It's a secure, highly regulated career
The job offers long-term career prospects and legally requires engineers to be Gas Safe registered. The longer you spend in the industry the more skilled and experienced you'll become.
3. It's challenging and varied
The career is challenging, both mentally and physically, on a daily basis requiring skills in maths, scientific knowledge, manual skills and excellent customer service skills. You also have the opportunity to work on a range of projects from domestic homes to commercial or industrial settings.
4. Flexible hours
Self-employed engineers decide when and where they work and are not tied to a desk or office. You can arrange your working hours around your other commitments.
Could you be a heating engineer?
Perhaps the most convincing arguments for becoming a female heating engineer come straight from the horse's mouth. All the female engineers we've spoken to would recommend the career to other women:

Jennie Jones: "My advice to other women is to give yourself time to train and learn the skills. There's a lot to learn, so go easy on yourself when you make mistakes - which you will."

Christina Birch: "I would say go for it, there's no reason not to. The best thing about my career is the feel good factor when you fix a problem. It makes such a difference to the customer and I love that."

Lamorna Trahair-Williams: "Don't be put off by anyone telling you a career as a heating engineer is beneath you, or that you should aim higher. It's demanding, academically challenging and rigorously regulated."

Lauren Winter: "I'd advise other women to give it a go definitely! It's not about big wages to begin with, but if you work hard the opportunities are endless. I love what I do and the recognition I get. Age has no reflection on what you can learn and how you can do your job."

Hattie Hasan: "My dream in the UK is to enable any young woman wishing to be a plumber to be one. Women have made fantastic inroads in business and corporations and we have all benefited from that. The building trade however is probably one of the last few remaining bastions of male domination. Stopcocks Women Plumbers prove that women can be plumbers and women simultaneously."

Stopcocks run an annual conference for female installers in the trades called Women Installers Together (WIT); the next event is on 4th July 2019. For more information about Stopcocks Women Plumbers you can visit their website here.

So, what's the plan?
There's no simple solution and potentially we won't see significant improvement in the representation of women in the heating industry for many years to come. But our best opportunity seems to lie in early education and the influences of both family life and the media.

Children of both genders need to be presented with all the available options, given positive role models in a wide range of industries and encouraged to choose careers based on their abilities and interests – not their gender.

As we started this article with the fact that fewer than 30 out of OFTEC's 9,000 engineers are female, it seems appropriate to end with these words of inspiration from OFTEC Training Manager, David Knipe:

"Despite the strides made towards equality in the workplace, we still aren't seeing enough young females encouraged towards the heating profession. Parents, teachers, careers advisers, employers and organisations, including OFTEC, all have a role to play in breaking down these barriers. The heating profession could and should appeal to anyone who is looking for a fulfilling, hands-on career, regardless of gender, age, ethnicity or any other characteristic."

For general guidance on training as a plumber, the Chartered Institute of Plumbing and Heating Engineers (CIPHE) is the professional body for plumbers and heating engineers in the UK and can provide further information on training and qualifications.