How to Find (and Compare) Boiler Engineers in London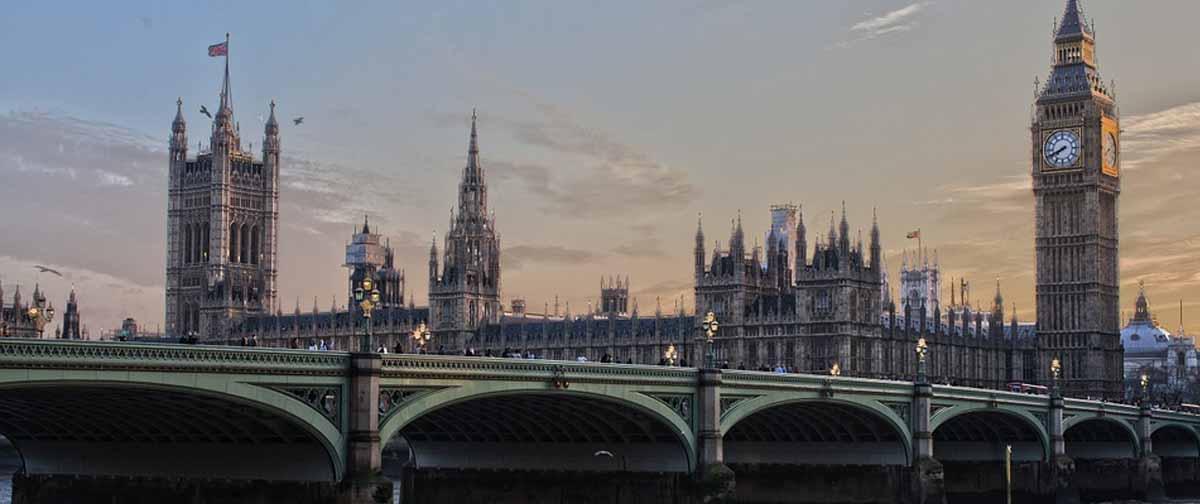 If you're looking for a boiler repair, service or a complete boiler replacement in London, finding a trustworthy and qualified engineer to do the work is crucial. There are hundreds of thousands of Gas Safe engineers all over the UK and, with so many to choose from, it can be hard to know which way to turn.
And for those of us living in our most densely populated city, London, many would argue that the problem becomes even harder. In London you're not only trying to choose between a huge number of engineers who are competing for your business, but you're also facing their average hourly rate of over £50, more than £20 higher than many other major UK cities.
How to find a heating engineer in London
So how do you find a good boiler engineer in London? Well, to start with you need to narrow down your search by area: North London, East London, South London and West London tend to be served by different heating companies. You can do this now with our directory of Gas Safe heating engineers in the London boroughs, simply click here for details of Gas Safe engineers in your area. Alternatively, you can complete our enquiry form and we'll find up to 3 of our trusted London engineers for you.
Boiler Guide exists to help you find the best boiler engineers in your area and to compare their prices. Our service is completely FREE and means you find up to 3 quotes quickly and easily.
To get free quotes from up to 3 Gas Safe registered engineers in London all you need to do is follow our 3 step process:
Tell us about your job and where you are
Answer a few quick questions on our online form including where you are in London, the work you need doing and when you need the work completing.
Get your quotes
All you need to do next is wait. We'll find you up to 3 Gas Safe heating engineers in your area who have passed our strict checks for qualifications and quality of customer service. They'll be in touch to provide a competitive quote and their professional recommendation.
Compare & choose the best.
Once you've received your quotes you can compare not only the prices but also take a look at our Boiler Guide customer reviews and ratings to choose the engineer you'd like to work with.
If you don't like the look of the quotes you've received you don't have to use any of them; you're under absolutely no-obligation or pressure to accept any of the quotes.
---
FIND AN ENGINEER IN LONDON
If it's time to replace your current boiler, use our free service to
GET QUOTES NOW
---
What does a heating engineer do?
A heating engineer will service, repair and replace your heating system from pipework and radiators to boilers and hot water cylinders. You should have your boiler serviced and radiators bled every year to keep it working as efficiently as possible and ensure that it is operating safely. This could include:
Gas boiler service, repair and maintenance, e.g. a proper gas analysis, repairs to burners and replacing parts if necessary. Functional testing of the control and safety devices and cleaning to ensure efficiency. Engineers can also assist with setting the flow, pressure and boiler temperature.
Central heating installation and removal from a single gas boiler to full pipework and radiator systems.
Assessments and safety inspections including checks for gas and carbon monoxide leaks, checking the valves, gas pressure regulators, the low-gas safety device and the low-air safety device.
Redesigning a heating system as part of a renovation.
Remember...
Regardless of how you choose to search for your boiler engineer in London, always check your engineer is on the Gas Safe register. This is the official list of all heating engineers legally allowed to work with gas appliances in the UK. You can check whether they are registered by visiting the Gas Safe Register website or calling 0800 408 5500. You'll need to their unique 7-digit licence number (which is on their ID card).
Alternatively you can ask them to show you their Gas Safe ID card on arrival at your home. The card will show their photo and the list of gas appliances they are qualified to work on as well as an expiry date. Even if you've found your engineer by recommendation from family or friends, you should still check their Gas Safe ID.
Beware boiler engineers who…
Advertise that they can fix anything, e.g. electrical work or kitchen and bathroom fitting.
Use the Gas Safe logo on their paperwork or vehicle but can't show their Gas Safe ID or aren't listed on the Gas Safe Register.
Ask for cash upfront.
Use a lot of technical jargon that is confusing; they should be able to explain their work and quote to you in straightforward and open language.
Set a budget
London is notorious for being the most expensive place to live in the UK, so budgeting is a big concern for many. It's important to work out what you can realistically afford to spend on your boiler repair or replacement and don't be talked into shelling out more if you can help it. Don't worry about talking to your London engineer about any ways you could cut cost, e.g. some installers are recommending smart controls such as Hive or Nest which give you greater control of your heating but also add costs to the installation. However…
Don't cut corners
Sometimes we can all be tempted to go with the cheapest option available to us, especially when you have a heating and hot water emergency. If you are on a tight budget, make sure you shop around and get advice from multiple engineers, family and friends, it really is worth the effort and needn't be time consuming. Your heating system is a long term investment and a few £s saved now could cost much more in the long run if the boiler isn't the right type, or size or it's just not high quality enough. To help people who can't afford the whole cost upfront many installers are now offering finance options so you can break the cost down into manageable payments over a period that suits.
A quick way to get quotes from boiler engineers in London is to complete our form. Tell us what you need and we'll find Gas Safe engineers in North London, East London, South London or West London who will provide their best no obligation quotes.
---
FIND AN ENGINEER IN LONDON
If it's time to replace your current boiler, use our free service to
GET QUOTES NOW
---