A Simple Guide to the Gas Safety Regulations
The Gas Safety (Installation and Use) Regulations 1998 exist to make sure all gas boiler installations are safe.
They've been rewritten and updated over the years with the latest version published on 3rd October 1998.
As a homeowner, you don't need to know these regulations as well as a Gas Safe registered engineer. Knowing what they cover can help you understand what's possible with your next boiler installation.
We've read the regulations so that you don't have to. Here's what you need to know.
Why are these regulations important?
The Gas Safety (Installation and Use) Regulations 1998 are the most up-to-date version of the Gas Safety regulations. They exists to make sure that all gas boilers are fitted safely.
One of the most important points to remember from these regulations is that:
No person shall carry out any work in relation to a gas fitting or gas storage vessel unless they are competent to do so.
In simple terms, the only person who can install, service, maintain or replace a gas boiler is a Gas Safe registered engineer.
Now let's dig deeper into the regulations.
---
---
What do these regulations cover?
Safe installation and safe use of the gas boiler are the priorities of these regulations. Most rules are for heating engineers to follow but there's plenty worth knowing for homeowners.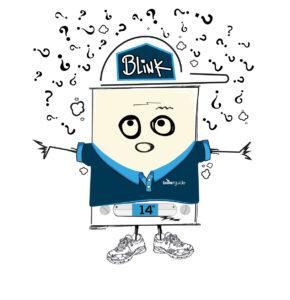 A safe installation
Your Gas Safe registered engineer must make sure that the gas boiler is installed safely and securely. This means that the boiler should be:
Properly supported so that the fittings on the wall avoid damage
Free from any blockages that would stop the system from running safely (unless a suitable filter has been fitted)
Installed in a spot where corrosion is unlikely (unless materials won't corrode or they're protected)
The boiler must also have a fixed rigid pipe and not be a danger to anyone.
Then, after installation, the heating engineer must check:
Effectiveness of the flue
The supply of combustion air
Operating pressure or heat input (or both)
That the appliance is safe to run
Pipework installation
Gas pipes supply your boiler with the gas it burns to give your home heating and hot water. So it's vital that the pipework is fitted safely.
To do this, a Gas Safe engineer must consider other pipes, pipe supports, drains, sewers, cables, conduits and electrical apparatus. They'll also look around the structure of the building to make sure the pipes will all be in a safe location.
Moving gas fittings
Gas pipes and fittings can't be moved or altered if any changes would compromise the safety of the gas fitting or gas vessel.This is also the case if changing the gas fitting or flue pipe might affect ventilation to the boiler.
A gas fitting connects the gas pipeline to the appliances in your home. That way, your home gets a reliable supply of gas. If you're planning to renovate your property or add an extension then the gas pipes and fittings may need moving. This can't happen if your plans would make for an unsafe gas supply. So if you have plans to move your boiler, this may be easier said than done.
Access to the boiler
The boiler in your home must be easy for a heating engineer to access. Whether that's for a service, maintenance or replacement.
So, how can you make sure that a heating engineer can get to your boiler?
Well, if your boiler is in a cupboard, the door must be able to open all the way outwards. This should be the case if you hire a fully-qualified engineer to install your new boiler (which you should).
If your boiler is in a more awkward spot, like a loft, then there needs to be an easy way to get up into the loft as well as ample lighting.
Learn more about this in our guide to hiding a boiler.
Room-sealed boilers
Boilers need ventilation and a room-sealed boiler is ventilated by fresh air through the flue pipe. This means that they don't take in any air from the room where they're fitted (as older boilers would).
Any boiler that isn't room-sealed can't be installed in a bathroom or shower room. Or, a bedroom either, if the boiler has an output rating that's 14 kW or higher.
Boilers fitted on the wall (suspended appliances)
A suspended gas appliance, such as a gas boiler fitted to a wall, can only be installed if the installation pipework is able to support the weight.
Looking after the boiler
Any heating engineer or heating company that installs a gas boiler must make sure that it remains in a safe condition. This goes for the pipework and flue as well as the appliance.
The best way to keep your gas boiler well maintained is to book a service by a Gas Safe registered engineer once every year.
Testing after installation
The heating engineer you hire to install your new gas boiler must make sure that the appliance:
Is gastight;
Runs at the manufacturer's recommended operating pressure; and
Meets any and all other manufacturer instructions
Any gas appliance that doesn't meet the above will either need to be worked on by a professional or disconnected from the gas supply.
You should be left with the instruction manual
When your new boiler has been installed, make sure that your heating engineer leaves you with the boiler instruction manual. Keep it safe as it will come in handy further down the line.
Using the gas appliances
You must not use any gas appliance around your home if you believe that it's unsafe or could be a danger.
The same goes for the engineer of a gas main, service pipe, service pipework, gas storage vessel or gas fitting they believe to be unsafe too. Or, in the case of LPG, the supplier.
If you're a heating engineer then it is your duty to make sure that any gas appliance, installation pipework or flue that you have installed is maintained in a safe condition. This will prevent risk of injury to any person.
---
---
Everything landlords need to know
Landlords need to ensure that all gas fittings and flues in a property are kept in a safe condition. To do this, all gas appliances and flues must be serviced once a year.
It's important to hold onto all documents that prove a gas appliance has been serviced for at least 2 years. These documents must include:
Date of service
Address of the property where the appliance or flue is installed
Name and address of the property's landlord (or agent)
Description of each appliance or flue (including location)
A note of any issues found and steps taking to repair
Name, signature and registration number of the engineer
It's up to the landlord to make sure the heating engineer is fully qualified (Gas Safe registered).
What if there's a gas leak?
A gas leak is an emergency. If you suspect that gas is leaking into your home then take all 'reasonable' steps to shut off the gas supply. Should gas still be leaking then you'll need to contact your gas supplier.
Once you've turned off the gas, DO NOT reopen the gas supply until a professional has taken steps to repair the gas leak.
In the event that gas is leaking from a gas pipe, fitting or storage vessel that belongs to a gas supplier then they must fix it within 12 hours. This may mean cutting off the gas supply.
"If you suspect a gas leak in your home, turn off the gas supply and call the Gas Emergency Services on 0800 111 999."
How to turn off the gas supply
Any property with a gas supply must have access to emergency controls. These controls allow you to shut down the supply of gas to your home in the event of an issue.
The emergency controls must have a secure key or lever as well as how-to instructions that must remain attached at all times. These instructions will guide you through what to do in the event of a gas leak.
How to make sure your new boiler is safe
While the regulations can be complex, it couldn't be easier to make sure your next boiler replacement is safe.
All you need to do is hire a Gas Safe registered engineer. These are the only people qualified to install and work on gas boilers.
And finding heating engineers certified by Gas Safe doesn't have to be a challenge.
You can get free quotes from as many as 3 Gas Safe registered engineers in your area right here at Boiler Guide. All you need to do is tap through this handy form. It won't take you long and you'll have your quotes soon after. Then, once you have your quotes, you can compare them to make sure you're getting the most competitive price from the best person (or company) for the job.