The Rise and Fall of Green Homes Grants
After being launched as part of the government's plan to "build back greener" the Green Homes Grant scheme is now closed.
Only 6 months after launching in September 2020, to much fanfare, the scheme will come to an end at 5pm on Wednesday 31st March 2021. The previous end date was set to be 31st March 2022 after a recent decision to extend the initiative.
When the government's Green Homes Grants scheme opened to applications in September 2020. The government had high hopes that the scheme would improve the energy efficiency of 600,000 UK homes and create around 100,000 new jobs in the renewable energy sector.
Unfortunately, we are now six months into the scheme and only 20,000 vouchers have been issued and £1.5 billion of its funding will be cut from April 2021. Here we explain the rise and fall of the Green Homes Grants scheme.
Launch of Green Homes Grants
Announced as part of the government's Green Revolution, the Green Homes Grants scheme was conceived as part of a wider strategy to reach net zero carbon emissions by 2050.
Opened on 30th September 2020, the scheme enables homeowners and landlords to apply for vouchers of up to £5,000 towards the cost of installing energy efficient and low-carbon heating improvements in their homes and/or rental properties. In some cases, homeowners on income-based or disability benefits may be eligible for vouchers covering the full cost of improvement up to £10,000.
The government claimed that the £2 billion scheme would help 600,000 households across England to save up to £600 a year on energy bills through improved energy efficiency. The scheme was also intended to support over 100,000 jobs in the green construction sector as part of the government's COVID-19 economical recovery plans.
So far, so good, but once the scheme was underway, the problems quickly became clear.
Problems with Green Homes Grants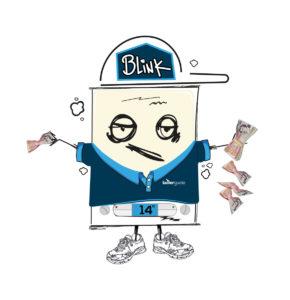 The scheme doesn't provide enough flexibility
The first big problem with the scheme was that originally all work had to be carried out by the end of March 2021. This left a six month window of opportunity when homeowners could apply for a voucher, book one of the few government-approved contractors, and get them to complete the work.
In November 2020, in response to the criticisms, the government extended the scheme so that work could be completed until the end of March 2022. However, Green Homes Grant vouchers are only valid for 3 months from the date they are issued or until 31 March 2022, whichever is earlier.
The scheme is complex
Many people believe that the scheme is needlessly complex which can be a deterrent. The vouchers can be used to cover two-thirds of the cost of installing at least one primary home improvement (up to £5,000) such as insulation, biomass boilers, heat pumps, and/or solar thermal panels. matching amount the voucher can then be used to fund secondary measures. If a primary voucher is issued, homeowners can also apply for a secondary voucher of the same value to install draught-proofing measures, replace single-glazed windows with double/triple glazing, install energy-efficient replacement doors, heating system controls and hot water tank thermostats.
Primary improvements still require significant investment
The scheme splits the eligible home improvements into primary and secondary vouchers. The secondary measures (such as upgrading windows or draught-proofing a property) are less expensive and the installation process relatively straightforward. However, to be eligible for a secondary voucher, homeowners have to want and be able to cover at least a third of the cost of installing insulation or low-carbon heating.
The primary measures include biomass boilers, heat pumps, and solar thermal panels cost between £4,000-£20,000 to install, and will therefore still be unaffordable for many people even with two-thirds of the cost covered.
Poor buy-in from tradespeople
Finally, before homeowners can apply for their voucher they need to find an installer to carry out the work, and there has been very little uptake from the trade. To become an approved Green Homes Grants installer, tradespeople need to be TrustMark registered and complete work to PAS and MCS standards, all of which require an investment of time and/or money. In November 2020, just 1,200 companies had registered with TrustMark to participate.
Bad timing
The COVID-19 pandemic has created a backlog of work amongst tradespeople with many choosing not to take on any more work, so many homeowners are unable to find an installer to carry out the work. In addition, many homeowners are reluctant or unable to invite tradespeople into their home to provide quotes or carry out work due to social distancing and shielding.
Where are we now?
The scheme has attracted both praise for its concept and criticism for its delivery since the beginning, but ultimately it seems that the Green Homes Grants scheme has failed in just about every way.
The scheme has been burdened by bureaucracy, complexity, and a failure to engage both homeowners and installers. It is also likely that the COVID-19 pandemic has also impacted the scheme, as homeowners are less likely to invite tradespeople into their homes and may not be willing to spend money on non-essential home improvements when the economy is so uncertain.
In 2020 many homeowners were reluctant or unable to invite tradespeople into their home to provide quotes or carry out work due to social distancing and shielding.
How many vouchers have been issued?
In February 2021, the Environmental Audit Committee (EAC) confirmed that only 20,000 vouchers have been issued under the scheme since it opened for applications in September. If uptake continues at this pace, it would take 10 years for the scheme to meet its target of upgrading 600,000 homes.
How many installers have registered?
The EAC conducted an inquiry into the impact the scheme has had on green jobs and found that there is a lack of qualified installers to carry out the work. The scheme has 1,200 registered installers in November 2020, and in February 2021 this has only increased to 1,300.
As of April 2021, funding for the Green Homes Grant voucher scheme will be cut by £1.5 billion. The original £2 billion pot of money is only available during the 2020/21 financial year and no surplus money will be rolled into the next financial year. This means that only £320 million of funding has been set aside for the scheme in 2021/22.
Business, Energy and Industrial Strategy Minister Anne-Marie Trevelyan has said: "The original funding for the Green Homes Grant voucher scheme was announced as a short-term stimulus, for use in the 2020/21 financial year only.
"In the 2020 Spending Review, my Rt Hon Friend Mr Chancellor of the Exchequer announced £320 million of funding for the Green Homes Grant voucher scheme for 2021/22, as part of funding allocated to make homes and buildings more energy efficient and less carbon intensive."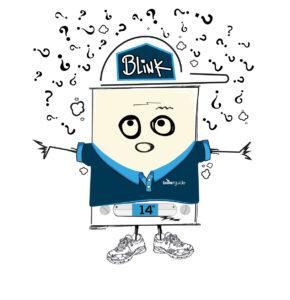 The future of home heating
There is no denying that we have to embrace renewable heating systems in the UK, but it may be too ambitious to expect so many to adopt new technologies in a matter of months. More than 85% of UK homes are currently heated by gas boilers, with another 5 million off-grid homes relying on oil boilers. The prospect of switching to an unfamiliar renewable system is not an easy one, especially when low-carbon systems cost significantly more than a boiler replacement.
As many as 6 million of those boilers are old and non-condensing, achieving a maximum efficiency of around 75%, while condensing boilers reach efficiencies of over 90%. Neither the Green Homes Grants scheme or the Clean Heat Grant scheme (which is due to begin in March 2022) provide any funding to replace inefficient gas or oil boilers.
We need to reduce our reliance on fossil fuel heating systems to reach net-zero by 2050, but the reality is that this will not happen overnight. Many homes are not ready for low-carbon heating. By replacing an old boiler with an efficient model, homeowners can reduce their carbon emissions and their energy bills. Alongside encouraging and incentivising the uptake of renewable heating where appropriate, it would make sense to provide at least some funding to upgrade the least efficient boilers in the country.
It also looks likely that gas boilers will have a part to play in the UK's future heating strategy. There are plans to turn the UK's grid 'green' by gradually replacing natural gas with hydrogen. Hydrogen is a fuel that only produces water and heat when burned – no carbon is emitted into the atmosphere. In addition to this, hydrogen also contains more energy than natural gas so a hydrogen boiler would require less fuel than a natural gas boiler.
While a complete hydrogen network is unlikely to become a reality in the next decade, the first stage of the process will be to blend some hydrogen into the network. Gas boilers manufactured after 1996 can work with up to 23% hydrogen, which will mean many people will not have to make any changes to their home heating during the initial phase of the UK switching to a 20% hydrogen network. so installing a modern boiler with reduced carbon emissions could be the best solution for some homeowners.
Eventually, all new gas boiler installations will need to be 'hydrogen-ready', i.e., they will work with natural gas but can be modified when the network switches over to 100% hydrogen.
So, while there's no mention of boilers as part of the Green Homes Grant or the Clean Heat Grant, it is becoming increasingly clear that they still have a part to play in the UK's low-carbon future.
Note: Although homeowners can't receive funding for a boiler replacement through the Green Homes Grant, limited support is available through The Energy Company Obligation Scheme (ECO3) which has been extended to 2026. This entitles homeowners and private tenants in low income households to a grant that can cover some or all of the cost of a new boiler.
---
Get FREE gas Boiler Quotes
---