How to Reduce Your Gas Bill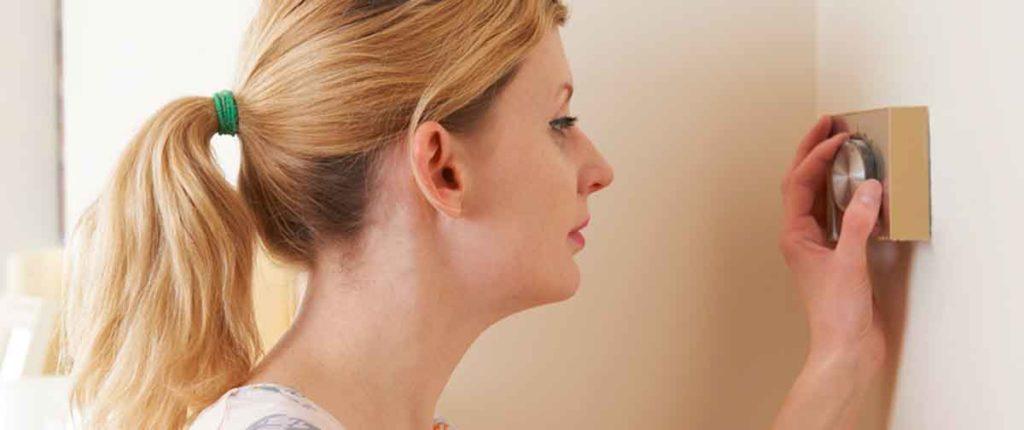 Most homes in the UK use gas for heating, hot water and/or cooking all year round, and while gas bills are likely to be higher in winter, there are steps you can take to reduce your gas bills and save money at any time.
One of the most effective ways to reduce gas bills is to replace an old boiler with a new, energy efficient combi boiler, but as there is upfront cost involved in a boiler replacement we have also included some free and low cost ways you can reduce your gas usage.
Make some lifestyle changes
Turning down the thermostat on your central heating by just a couple of degrees can reduce your gas bills by as much as £80-£100 per year. It may feel a little colder in the home, but you might be surprised how much of a difference putting on a jumper and a pair of thick socks can make.
If there are people in your home who have a habit of turning up the thermostat, explain the importance of keeping the heating to a lower temperature whether it's to reduce bills and/or your impact on the environment.
Turn off radiators in rooms which are rarely used and seal draughts coming from those rooms. Make sure that your internal doors are open throughout your home and you will keep the warm air moving through. If your doors are closed, the air flow process becomes slower, which uses more energy than allowing the heat to circulate. Although you may want to keep the warmth contained, you will be better off allowing the heat to flow through your home.
Reschedule your heating
You may be able to switch heating off earlier and turn it back on again a little later. Homes which have an average amount of insulation will generally retain heat for an hour after the heating has been turned off, so if everyone has left by 8am you should only need the boiler to be working until 7am. You should also be able to turn your heating off an hour before you go to bed. If you are able to invest in a smart thermostat this will give you an even greater level of control over your heating schedule, but we'll talk about that in more detail later.
Turn down water temperature
Your boiler should have a dial which enables you to lower the temperature of the hot water which comes out of your taps. If hot water is coming out which is too hot to touch, you are wasting gas and money so try turning it down.
---
---
Switch gas supplier
A lot of households in the UK stay with the same energy supplier without comparing their tariff to other suppliers. Switching (which is now easy to do via online comparison and switching services) can result in significant savings. In addition, many suppliers offer savings for customers who pay by monthly direct debit.
Improve your home's insulation
Insulation is key to keeping your bills down, while helping your property stay warm in winter and cool in the summer. Your roof and loft should be insulated as heat rises, along with either cavity or solid wall insulation.
Upgrade to double or triple glazing
All properties lose heat through their windows, but double or even triple glazing can keep your home warmer and quieter, as well as reducing your energy bills. Double glazed windows have two sheets of glass with a gap in between, which traps the heat in, making your property more comfortable and energy efficient.
---
---
Do some draught-proofing
One of the cheapest and most efficient ways to save energy and money is by draught-proofing your property. If you have any gaps around windows, doors and floors, cold air will be let in and the heat will be let out.
To effectively draught-proof your property, block up any unwanted gaps that let cold air in. This way, you will save the warm air in your home and therefore use less energy.
Hang heavy curtains
If you don't have a lot of money to spend on energy efficiency improvements, there are cheaper options for you to consider. One of the easiest ways to keep your property warm is with heavy curtains.
Find curtains with thermal lining, or line your current ones yourself with cheap fabric. Putting thick curtains up in every room will protect your property from losing heat through the windows. And remember, drawing your curtains at dusk will help to keep the heat in when the cold nights set in.
Get new floor coverings
An easy and fairly cheap way to stop heat escaping through the floor (and to keep your toes warm!) is with floor coverings. This could be a nice cosy carpet or a rug in rooms that have wooden/linoleum floors. Although this won't make as much difference as floor insulation, it is still a simple way to keep your property warm.
Get a new thermostat
It is a good idea to use programmable thermostats throughout your property. These tools allow you to set on and off time periods for your boiler and select different temperatures in your home at different times of the day. This means that your property will be heated up when it needs to be, and you can save money when you don't need the heating on.
You could go one step further by installing a smart thermostat in your home. These thermostats require a WiFi connection and enable you to control your heating from a smart device wherever you are in the world. This means you can adjust temperature, turn the heating on/off and reschedule your heating when you are at work, out for dinner or on the train.
Insulate your pipes and hot water tank
If you don't already, it is a good idea to look into insulating the pipes throughout your property. This will reduce the amount of heat lost, so you spend less on heating water up and the hot water stays warm for longer. Slipping pipe insulation around any exposed hot water pipes is easy if the pipes are accessible, and you can often complete the task yourself.
Similarly to pipe insulation, using a hot water tank jacket on an uninsulated tank will save energy and money. All jackets should be at least 75mm thick, which will cut heat loss by more than 75%. Not only is this an easy way to keep your property warm this winter, but it is cost effective too.
Service or replace your boiler
To ensure your boiler is working at maximum capacity and efficiency, it needs to be serviced every year by a Gas Safe registered engineer. During a service the engineer will check, clean and replace parts, catching potential problems before they cause a breakdown and keeping gas bills as low as possible.
If your boiler is over 8 years old, expensive to run and/or breaking down regularly, it may be time to consider a replacement boiler. Modern boilers have to be at least 92% efficient which means that they only waste 8p of every £1 you spend. When you compare this to the efficiency of older boilers (which are often less than 70% efficient), you can see how a new boiler could save you a noticeable amount of money.
At Boiler Guide, we have a network of Gas Safe registered heating engineers right across the UK and can connect you with those who are based in your local area.
Simply complete our online form, which should only take a few moments, letting us know about the job you need carrying out. You'll then get free quotes from up to 3 heating engineers for you to compare.
---
---