Lockdown Love: Mr and Mrs Blink's Valentine's Quiz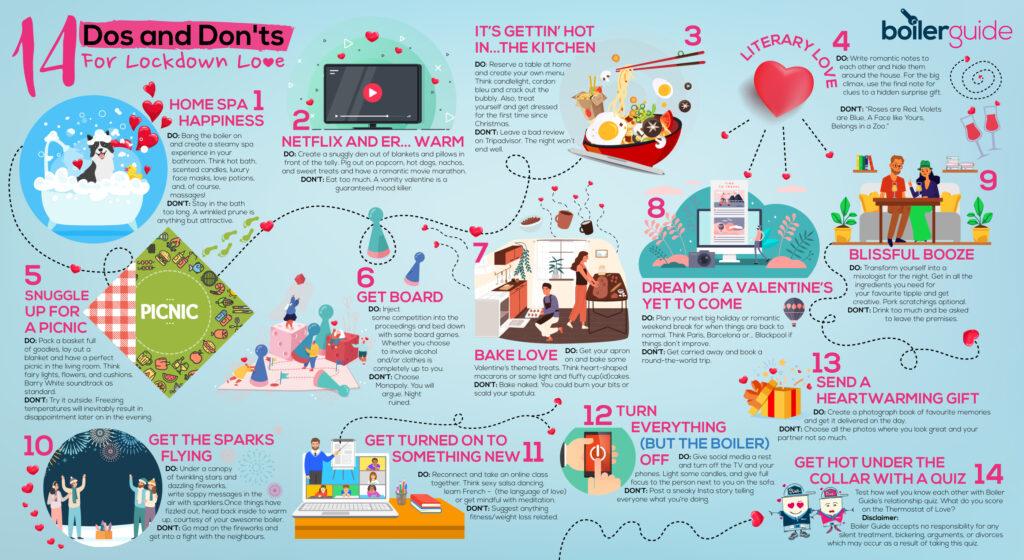 Mr and Mrs Blink's Valentine's Quiz

Looking for an activity to liven up your Valentine's? Mr and Mrs Blink's Valentine's Quiz is the perfect way to turn up the heat and find out how much you really know about your other half.
Here's how it works…
Write down your answers to all the questions.
Write down what you think your other half will give as their answers.
Go through both your answers together, one at a time. Correct answers receive one point. Whether you want to award half points for 'near enough' answers is up to you!
Check how your score tallies against our Love Thermostat.
Some questions are simple, others require a bit more thought, but none should spark an argument! Remember the aim of the game is to have fun, and maybe even get to know your significant other a little better.
DISCLAIMER: Boiler Guide accepts no responsibility for any silent treatment, bickering, arguments, or divorces which may occur as a result of taking this quiz.
The Questions
Where were you born?
Apart from your partner, who is your best friend?
What is your zodiac sign?
What is your shoe size?
Cats or dogs?
If you could only eat one meal for a whole year, what would it be?
What is your least favourite food or meal?
What is your favourite film?
What is your favourite song/band/artist?
If you could only take three things to a deserted island, what would you take?
What is your greatest fear?
When are you at your happiest?
What is your biggest pet peeve?
What's your favourite TV show?
What cheers you up when you're down?
What is your biggest fear?
If you could travel anywhere, where would you go?
What is one of your best childhood memories?
If you could bring a famous person back to life, who would it be?
What is your favourite shop?
Where is your favourite place in the world?
What would be your ideal date night?
What is the best gift your partner has ever given you?
Who is your celebrity crush?
If you could be an animal for a day, what animal would you be?
What is your most embarrassing moment?
What is your favourite part of your partner's body?
What is your favorite thing about your job? Or, what is your dream job?
If you were Prime Minister for the day, what's the first thing you would change?
What did you always want when you were a child, but never had?
What was your nickname at school?
What superpower would you choose?
How do you like to relax?
What is your favourite alcoholic drink?
What do you love that you wouldn't admit to in public?
What was your first job?
Would you rather live without the internet or hot water?
You've won £10,000 – what do you buy first?
What's at the top of your bucket list?
What first attracted you to your partner?
The Love Thermostat…what's your reading?