Magnetic Filters: Are they Worth it?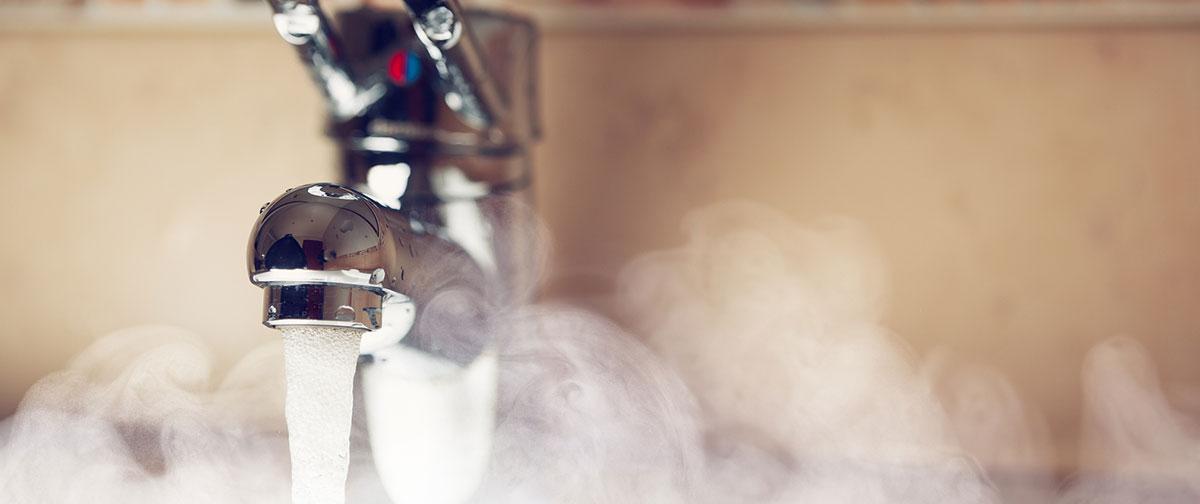 The last thing you want is for your boiler to run less efficiently or, worse, stop working altogether. The rust and debris that builds up in your pipes over time can turn these scenarios into a reality.
That doesn't mean to say you have to just accept that this will happen, far from it. A magnetic filter can be installed which will collect the sludge and dirt before it builds up within your central heating system, so your boiler can continue to run as efficiently as ever.
---
---
Why do I need a magnetic filter?
Magnetic filters, or boiler filters, are fitted to your boiler's pipework, extracting any debris from the water flowing through the pipes so that there isn't a build-up which can restrict the flow of water.
Fitting a magnetic filter to your boiler could bring many benefits to your home:
More efficient heating system
Lower energy bills
Reduced carbon footprint
Greatly reduced risk of needing expensive repairs
Longer boiler lifetime
Increased length of boiler warranty
What causes sludge to build-up?
As water passes through the metal pipes of your boiler, rust can form. Combine this rust with other dirt and debris, it eventually builds into a mud-like substance, otherwise known as 'sludge'. If this sludge isn't removed it can have a real impact on the day-to-day use of your heating system:
Excessive noise from the boiler and/or radiators
Radiators struggling to heat up
Cloudy water from the taps
Boiler regularly shutting down.

In the long term your boiler won't be running as efficiently which can cause energy bills to rise and, in the worst case scenario, the boiler may need to be replaced.
Best magnetic filters
When it comes to finding a magnetic filter for your boiler, there are lots of models to choose from so it can be tough to know where to start looking. To help you find the right boiler filter, we've compared some of the most popular models on the market.
| Magnetic Filter | Fernox TF1 | Trappex Centramag | Adey Magnaclean Professional3 Sense Filter | Sentinel Eliminator Vortex |
| --- | --- | --- | --- | --- |
| Size | 22mm or 28mm | 22mm | 22mm | 22mm |
| Potential Cost | £75 – £170 | £50 – £80 | £80 – £120 | £80 – £150 |
| Warranty | 2 years | 2 years | (10 years magnet warranty) | 10 years |
Fernox TF1
Removes magnetic and non-magnetic contaminants from the water
Contains contaminants safely within the filter
Fits onto vertical and horizontal pipework
Doesn't restrict the flow of water
Easy to clean
Trappex Centramag
Can be fitted onto vertical and horizontal pipework
Includes 5 non-magnetic dirt separators
Can be serviced quickly without the need to disassemble
Has a maximum working temperature of 130°C
Adey MagnaClean Professional3 Sense Filter
Ideal for larger heating systems
Fitted with rapid fit connectors which allows for faster servicing
360° rotational valves mean it can be installed on horizontal or vertical pipework
An 'ultra-thin' sheath allows for greater magnetic capture
Find out more about ADEY Magnaclean Filters.
Sentinel Eliminator Vortex
360° T-piece for easy installation
Can be flushed or wiped for simple cleaning
Fitted with a Vortex Core enhances debris retention and also ensures that the filter won't block
If you're planning to have a new boiler installed in the near future, then it's worth noting that some boiler manufacturers have their own magnetic filters. If you choose to add to your new boiler with one of their magnetic filters then the warranty period of the boiler could be extended.
Worcester Bosch System Filter
Alpha Cyclone Plus
Vaillant Boiler Protection Kit
Can I add a magnetic filter to my heating system?
Magnetic filters are most commonly added to a boiler during installation, they're not essential but the installer may recommend having one.
If you'd like to add a magnetic filter to your heating system but aren't looking to replace your boiler then you can still have one fitted to your existing system. However, depending on where your boiler is installed, it might not be practical. We highly recommend getting a quote from a Gas Safe engineer who will be able to let you know if the work is possible.
---
---
Do magnetic filters need cleaning?
The sludge that the magnetic filter is clearing from the heating system needs to be removed from the filter itself every now and then. You can ask an engineer to do this during the annual service of your boiler.
What if I don't have a magnetic filter?
Without a magnetic filter preventing a build up of contaminants before a blockage occurs, your system might eventually require a powerflush. An engineer will be required to carry out a powerflush, which pumps chemicals through the pipes, boiler and radiators to remove sludge, rust and limescale. This isn't a quick job and the whole process can take between 6-10 hours.
In the worst case scenario, the system can get so damaged that the system might need replacing.
Is a magnetic filter worth it?
When having a new boiler installed, you want to know that you'll be able to rely on it to provide your home with heating and hot water for many years to come. This is where a magnetic filter can help.
As sludge and dirt build up in the pipes, your boiler will slowly lose efficiency which can then lead to your energy bills increasing. A boiler filter will capture all of the dirt and debris before the water is prevented from flowing through the system.
---
---