Nest Review: Living with Nest


Here at Boiler Guide we're always working to help you get the best deal on your home heating, so we decided to do some investigation into the highly popular Nest smart thermostats.
We asked two owners – Matt and David – to share their firsthand experiences of living with a Nest thermostat for over 12 months. Is the reality of a Nest thermostat worth the money?
A little about Nest
A Nest thermostat can be used as a straightforward replacement for a standard thermostat which you can adjust manually. However, when connected to the internet it can be controlled via an app on your smartphone or laptop wherever you have an internet connection. Owned by Google, it is currently in its 3rd Generation with new updates being released all the time to keep it at the cutting edge of heating technology.
The company's website claims that installing a Nest smart thermostat enables the average UK household to save between 8.4% to 16.5% on their annual energy bills. That could be incentive enough for many homeowners, but the real USP is its ability to learn your routine (after about a week) and then automatically manage the heating to suit your lifestyle.
How does it work?
The wireless Nest thermostat is installed on a wall in your home, usually in the same position as your old thermostat using the existing wiring. Alternatively, it can be purchased with a stand so you can keep it on a table or shelf.
A device called a HeatLink is included in the box with the thermostat; this is wired to your boiler.  It has built-in Wi-Fi to connect to the thermostat wirelessly via the internet. This is how the thermostat communicates with your boiler to turn it up, down, on or off according to your requirements. Because the thermostat is connected to the internet, you can control it via the Nest app from any smart device with an internet connection, even when you're away from your home.
You can either manually programme your heating schedule or leave the thermostat to learn your routine for itself. Unlike standard thermostats you can programme the system to reach a specific temperature by a specific time e.g. when you wake up or return home from work, rather than simply on or off. In addition, through a combination of motion sensors and GPS phone tracking your Nest recognises when you're away from home and will turn the heating down to save energy.
Meet Matt & David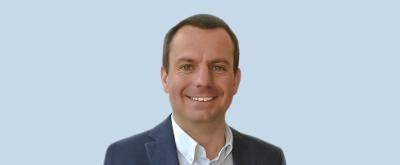 David
David lives with his wife and 3 children in a large, "old" 5 bedroom, detached home.
 
Matt
Matt and his wife have 2 young children (and 2 "annoying cats") and live in a relatively newly built, 4 bedroom detached house.
Both Matt and David own a 3rd Generation Nest to control gas-fired system boilers (with a separate hot water tank).
Why did you choose Nest?
David: "We bought our Nest thermostats when we moved into the house in April 2016. It's quite an old house so we added on an extension and installed a completely new heating system. It seemed the perfect time to look at introducing a smart thermostat. We considered a Honeywell Evohome as it would have enabled us to heat rooms independently from one another, but it was far pricier than the Nest. In the end we opted for 2 Nest thermostats: 1 in the main hallway to control the original part of the house and 1 to control the underfloor heating in the new extension."
Matt: "I did a lot of online research about all the available smart thermostats. The more I read the more I was convinced that Nest was the best of the bunch as it was the only one with the smart learning functionality and that was really important to me. There were lots of positive reviews of other thermostats but Nest owners seemed almost passionate so it was a clear winner for me."
Read our review of Hive vs Nest…Which is the Best Smart Thermostat?
What do you think of the design?
The Nest thermostat is circular in design (53mm across) and has a simple, high resolution display of 480×480. There are four outer ring colours to choose from: stainless steel, copper, white or black. The 3rd Generation model includes a feature called Farsight; a motion sensor detects when you enter a room and the thermostat will light up to display either the current temperature of your home, the time or even the weather outside.
David: "There's no denying it looks great. I particularly like the Farsight feature as it's become our family clock when we're rushing about trying to get out the door for work and school."
Matt: "It does look really pretty on the wall and that was another positive for me when comparing it to some other brands."
How was the installation?
You can buy a Nest with or without professional installation included. Nest recommend professional installation because of the high voltages involved, but if you're relatively comfortable with basic wiring, taking the task on yourself will save you money.
David: "Installation was tricky. I didn't opt for the package which included installation. As we were getting the heating system replaced anyway I got an independent electrician to come in after heating system was all set up. They weren't familiar with the technology so had go away, read up and then come back. They managed it fine in the end but in hindsight I would recommend getting the Pro package."
Matt: "I chose to install it by myself which didn't go as smoothly as I'd hoped! Nest supply everything you need for the installation as well as really clear instructions, but unfortunately the wiring of the existing thermostat wasn't as expected. It took a bit of creativity and perseverance but I managed to find a solution. Once everything was done though, I flicked the power back on, closed my eyes and said a little prayer. When I heard the thermostat come to life I did a little jump for joy and I was glad I did it myself."

Have you saved energy?
David: "As we moved into this home at the same time as the Nest we've got no way of knowing if we've saved really. I do wonder if possibly the intelligent nature of it means we're using the heating more than we used to? For example, we used to just muddle through in the morning with a cold house. The Nest will turn the heating on so it reaches 21 degrees by 6.30am. On really cold days that can mean the heating starts up at 3am!"
Matt: "Looking back over our bills in the first year we saved about £62. That's a saving of 11.91%. We also used to have the temperature of the house set at 20 degree but we've set the Nest to 22 degrees and still saved money."
| | Period (Number of Days) | Energy Used (kWh Gas) |
| --- | --- | --- |
| Before Nest | 22nd January 2016 – 28 December 2016 (342 days) | 15,052 |
| After Nest | 29th December 2016 – 04 January 2018 (372 days) | 14,001 |
Matt's energy saving of 11.91% supports the Nest claim that their thermostat helps the average UK homeowner to save between 8.4% to 16.5% on their annual energy bills.
There are a few different features which make this possible. OpenTherm support means that there is 2-way communication between the thermostat and boiler via the HeatLink. This helps the boiler to work out exactly the right amount of fuel to burn to hit a temperature which should reduce the amount of energy wasted.
The Nest also monitors the weather outside and adjusts the heating level automatically to save energy. In addition, as it can track when you've left the house, it will automatically reduce the temperature down to an Eco setting. When you turn down to an 'energy saving temperature' you're rewarded with a Leaf symbol to tell you you're saving energy. Nest send a Home Report every month which counts up how many 'Leafs' you've earned and compares your energy usage to other homes.
David: "I do think the Nest Home Reports are a great feature. I particularly like that it compares our energy usage against other users – a bit like a game."
What do you like most about the Nest?
David: "The True Radiance feature is great. I never need to change the thermostat now. It's learnt how long it takes to heat the house and adjusts for the weather automatically so we know it'll always be 21 degrees. The app is also really easy to use. My wife and I both have access so we can both make changes. We also invested in 2 Nest cameras at the same time – an outdoor and an indoor – and we can monitor and control them from the same app as the thermostat which is ideal."
You can have up to 10 accounts for a Nest heating system so multiple people can manage your heating and any other Nest home products you have e.g. smoke detectors or security cameras. From the app you can not only schedule or manually set the temperature from wherever you are (with an internet connection) but you can also control your hot water (unless you have a Combi boiler).
Matt: "I really like the True Radiance function; the thermostat knows how long it takes to heat up my house so even if the temperature suddenly drops overnight, the Nest simply turns the heating on earlier so the house is the right temperature according to our schedule. I also like the fact that I can sit in my living room and shout at my Google Home to turn the temperature up. The thermostat learnt our routine by the end of the first week and barring a couple of tweaks I've not touched the schedule in over a year now."
Have you had any problems?
David: "I actually turned the learning function off as we found it wasn't very useful as our family life is unpredictable, but that's a personal choice. My main issue is that it doesn't let you control each room separately. Apart from the separation between old house and underfloor heating in the extension, it's a blanket temperature in all rooms which isn't always ideal. We can manually adjust the radiators to different settings but other systems like Honeywell have TRVs which make this possible as they're included as part of the smart system."
Matt: "I haven't had a single issue with my Nest thermostat yet. The only thing I'd improve is something that happens with almost all thermostats – the heating comes on when the Nest detects the temperature has dropped below the set temperature, but it can only detect the temperature where it is in the house. Other rooms may be colder or even warmer than that reading. Ideally Nest should release remote sensor radiator valves so that individual rooms can be heated separately."
In terms of heating different rooms in a home, Nest does offer you up to 20 zones, but you need to purchase a thermostat for each area. This not only adds to cost significantly, but is only possible if your pipework is also changed to include valves for each zone. You can of course manage this with traditional TRVs for each room, but maybe the next area for Nest to develop is the smart automation of this.
Is a Nest right for your home?
There's no doubt that both Matt and David are happy with their Nest thermostat. It looks good, is incredibly simple to use, low maintenance and they can rely on it to keep their homes comfortable whatever the weather.
Crucially, Nest's energy savings claims have been backed up by the statistics in Matt's bills. In terms of value for money, if Matt continues to save £60 or more each year in energy bills the Nest thermostat will have paid for itself in a little over 3 years.
The Nest Home Reports give you clear visibility of your energy use and encourage you to be more responsible. Nest also offer a range of other products for the home such as the Nest Cam camera and the Nest Protect smoke detectors, so if you're looking to turn your home into a 'smart home', it's a great place to start.
As of 2018 you can now purchase the Nest Thermostat E, a simplified and lower cost version of the Nest 3rd Generation.
---
Buy Your Smart Thermostat Today!
---