Pay Monthly Boilers: Are They Worth It?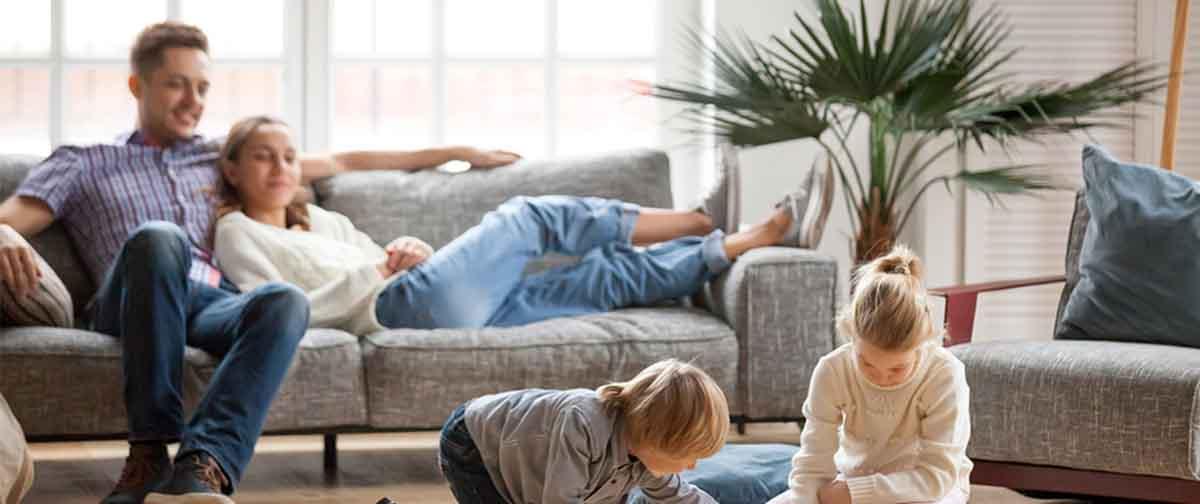 To help upgrade an old, inefficient boiler with a modern, energy efficient unit, without being faced with the upfront costs, many installers are now offering Pay Monthly boiler schemes (Boiler Finance), allowing you to pay for a new boiler in monthly installments from as low as £20 a month, often without even having to put down a deposit.
We've considered the pros and cons to help you find out if a pay monthly boiler is the right choice for you.
What is a pay monthly boiler?
With a pay monthly boiler, or Boiler Finance, you avoid the bulky upfront cost of installing a new boiler, which is usually in excess of £2,000. Rather than part with all the money at once, you agree to make an affordable, single payment every month over a set period of time. In return you will have a brand new, A grade efficiency boiler installed in your home.
As long as you make your payments for the duration of the contract, you won't need to pay anything else. An engineer will visit once a year to carry out a service and make sure everything is running smoothly. If anything does go wrong, an engineer will fix it free of charge. If the boiler is broken beyond repair, you get a brand new replacement. And, at the end of the contract, the boiler belongs to you.
Benefits of a pay monthly boiler
Avoiding an upfront cash price in excess of £2,000 is only one of the many benefits of paying for a new boiler in monthly instalments.
No upfront costs
There's no need to take out loans or scrape together money that you just can't afford. If you're really pushed for cash, some schemes offer'Buy Now, Pay Later as an option so you can give yourself even more breathing space.
Affordable payments
Monthly payments can be as low as £20 per month depending on the length of the agreement and whether you can afford to put down a deposit.
Quicker installation
With no need to delay as you try to save the money you can get your heating back up and running far quicker.
Contract period to suit you
While many schemes offer contracts of up to 10 years (120 months), there are some that offer a bit more flexibility and let you choose a shorter contract of 3 or 5 years. This means your monthly payments will be higher, but you're not committed for as long.
Cheaper energy bills
By replacing an inefficient G rated boiler with a modern, A grade boiler you could save up to £365* a year in annual energy bills. If you consider this as a monthly saving of approximately £30, it might cancel out the cost of your boiler payment.
No surprise costs
Your monthly payment also includes the servicing and ongoing repairs, so you can rest assured that surprise problems are already paid for.
High-quality manufacturers
The installer doesn't want to be coming back to repair your boiler every other month, so it's in their interest to install the highest quality manufacturers.
Peace of mind
Although boilers usually have manufacturer's warranty included even if you buy it outright, many are only valid if the boiler is serviced every year which comes at an additional cost. A Pay Monthly scheme usually includes the servicing in your payment, so it's already taken care of.
Do pay monthly boilers need a credit check?
Seeing as a working boiler is an essential part of many home heating systems, some companies don't need to carry out a credit check on Pay Monthly boiler schemes and it's possible to find some offering 0% APR (interest free). So, if you're worried about a poor credit history getting in the way of a new Pay Monthly boiler, it might not be a problem.
Is a pay monthly boiler right for you?
If you have the funds to pay for a replacement boiler outright, it's still the cheapest way to go.
However, for the many who don't have the funds at hand Pay Monthly boiler schemes can be lifesavers. They not only make a new boiler more affordable but also mean you can sleep a little sounder. Plus, any nasty surprises like breakdowns are already paid for.
Despite all the benefits of a Pay Monthly boiler scheme, there are some of the things you might want to consider before committing to a Pay Monthly Boiler scheme:
Long contract
To keep the monthly payments 'affordable' you usually need to commit to a long term contract, often up to 10 years (120 monthly payments). That's not a decision to be taken lightly.
You'll pay more in the long run
If you add up all the monthly payments it usually comes to more than the cost of paying for it outright. How much more will depend on the interest rate and length of the contract.
Monthly payments may rise
The amount you pay each month will usually rise with inflation each year. Also, some contracts may advertise a low initial payment that then rises after the first year, so check the details of the contract.
Moving home
If you move, you'll leave the boiler behind and, unless the new homeowners are willing to take on the contract, you will be committed to paying for a boiler you no longer have. You'll either need to continue the monthly payments or settle the outstanding balance.
Boiler warranty
Bear in mind that one of the main attractions of these schemes is the peace of mind of knowing your boiler is covered if anything goes wrong. However, many boiler manufacturers include a 5 – 10 year warranty as standard, so it would also be protected if you bought it outright.
Depending on your circumstances, you may qualify for a free boiler grant towards the cost of a new boiler. To find out if you qualify and to apply, visit boilergrants.co.uk. Please note that funding is now extremely limited.
How long are pay monthly boiler contracts?
Most Pay Monthly contracts are repayable by 120 monthly instalments (10 years), but the length will vary depending on where you look. Many schemes offer flexibility and shorter contracts of 3-5 years are popular choices among homeowners.
Remember the shorter the contract, the higher the monthly instalments are likely to be but you'll have paid off the boiler much sooner.
Reference
*Energy Saving Trust, Heating Your Home: Boilers (2022)  Based on replacing an old gas boiler with a condensing A-rated boiler with thermostatic radiator valves, programmer and room thermostat in a detached home. Figures are based on fuel prices as of November 2021.