Replacing Central Heating Pipes for a Combi Boiler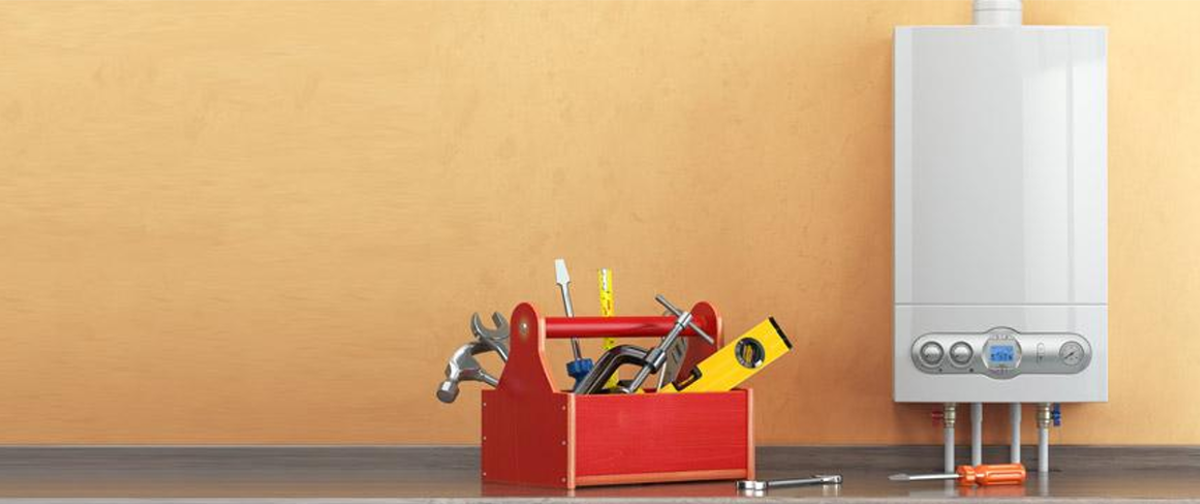 For combi boilers to provide instant heating and hot water on demand, they need a high volume of gas in a short space of time. As a result, Gas Safe regulations now state that gas supply pipes from the meter to a combi boiler must be at least 22mm.
Many older boilers were connected to the meter by gas pipes of 15mm in diameter but this was before the rise in popularity of the combi boiler so if a combi is being installed then the gas supply pipes will need replacing.
---
Need a local heating engineer?
---
What are gas pipes?
Gas pipes deliver gas to a gas-fired central heating boiler from the meter which is used as fuel by the boiler to generate central heating and domestic hot water.
Gas pipes can vary in size (15mm, 22mm, 28mm or 35mm) depending on the distance between the boiler and the meter, the boiler manufacturer and the type of boiler. The size will ultimately dictate how much gas is able to make its way through the pipe to the boiler.
Older boilers tend to have gas pipes of 15mm in diameter. And this can be find for a short pipe with a single bend to a 24kW boiler. If a wider pipe is needed then options of 22mm, 28mm and 35mm are also available.
Do combi boilers need larger gas pipes?
Simply put, combi boilers need a larger amount of gas in a shorter space of time than regular and system boilers. This is because combis have to work harder to provide hot water instantly, rather than gradually heating it up and storing it in a cylinder.
Providing instant heating and hot water means that a combi boiler needs to burn plenty of gas in a short period of time to meet demand there and then. For this reason, the gas pipes need to be able to quickly supply enough gas to the unit is why the gas supply pipes need to be wider.
Regular and system boilers, on the other hand, slowly heat water in a hot water cylinder over a period of time – a process that doesn't need such high volumes of gas in a short space of time – so a 15mm gas supply is sufficient.
For enough gas to reach the combi boiler, they need wider gas pipes which is why Gas Safe state that they should be no smaller than 22mm, rather than 15mm, but depending on the power output of the unit they might need larger 28mm or 35mm pipes.
15mm or 22mm pipe for central heating?
When comparing combi boilers, you might find that the gas inlet pipe only needs to be 15mm but this applies to where the gas supply pipes connect to the boiler itself.
To fit the 22mm gas supply pipe to a combi with a 15mm gas inlet, your Gas Safe registered engineer will use a reducer, which allows for a safe connection without compromising the gas supply to the boiler.
In cases where the gas supply pipes have to travel a long way to get to the boiler, or there are many bends for it to get around, it might need to be 28mm or 35mm in sections. A Gas Safe registered engineer will recommend the ideal pipe size for your central heating system.
Worcester Bosch gas pipe sizes
Worcester Bosch state that the gas supply pipe should be no less than 22mm in any circumstances. All Greenstar boilers have a gas inlet of 22mm.
Vaillant boiler gas pipe sizes
Most Vaillant boilers are designed to be fitted with a 15mm gas inlet pipe, where it connects to the boiler, although the ecoTEC Exclusive 843 combi is 20mm.
When it comes to repiping your central heating system ALWAYS hire a Gas Safe registered engineer.
---
Need a local heating engineer?
---
What does replacing pipework involve?
It's most common to have the gas pipework replaced when a new boiler is being fitted.
The type of flooring you have around your home will dictate how complex the work will be as it involves lifting floorboards. Stone and tiled flooring will be much more difficult to get up than the same job in a property with plenty of space under the floorboards.
Costs to replace gas supply pipes
Due to the varying levels of complexity involved in replacing gas pipework, the prices can range greatly.
To get the best idea of how much replacing the gas pipes in your home will cost you should consult a Gas Safe registered engineer. Then to make sure that you get the most competitive price possible, we highly recommend comparing quotes from multiple engineers.
Using Boiler Guide, you can get free quotes from up to 3 Gas Safe registered engineers based in your area. Once you have the quotes, you can be confident that you're getting the very best price from an engineer you can trust to complete the work to the highest standard.
---
We have homeowners that need your help.
---