Skirting Board Heating: A Review of the Pros, Cons & Costs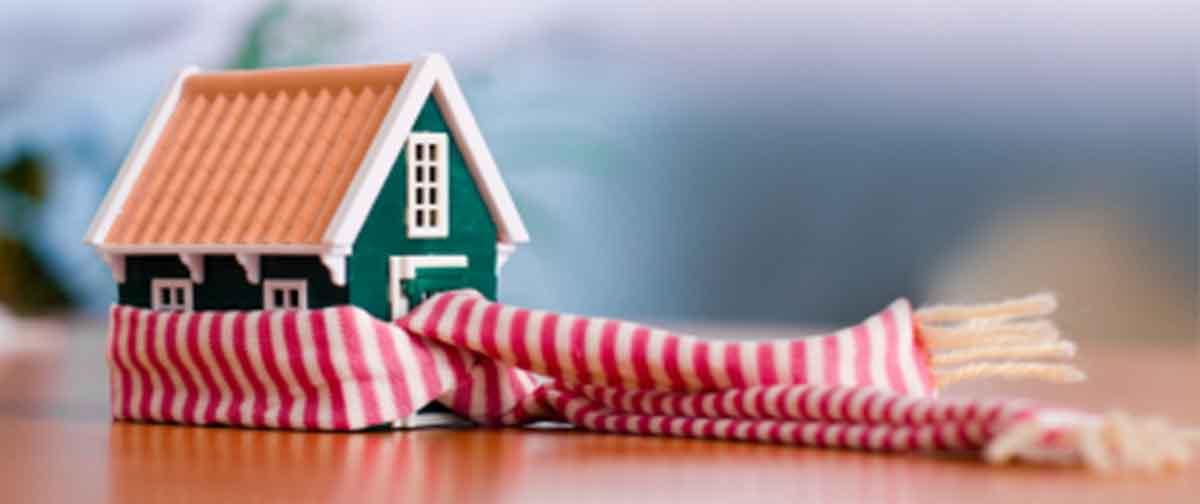 Skirting board heating is an alternative to radiators, but what are the pros, cons and costs of heating your home in this way?
Skirting boards are fitted at the foot of walls in homes to hide the joint between the wall and the floor. For years, they've not really done much other than help the aesthetics of a home, that's until one inventor came to the realisation that they could be serving more purpose by heating homes.
A few years ago the inventor took his idea of skirting board heating to the Dragon's Den in hope of investment but he was met with a cold response. That didn't stop him though as since then, skirting board heating has become a hot investment.
---
Find a local heating engineer
Get FREE central heating installation quotes from trusted engineers in your area.
Get quotes now
---
How does skirting board heating work?
Skirting boards that provide heating don't look any different to a conventional skirting board, it's what's inside that's completely different. There are two different types of systems:
Water systems which are fitted with two pipes (a feed and a return) that travel from the wet heating system around the room, transporting hot water to heat up the space.
Electric skirting board heaters have cables running through them that feed to an electric thermostat which can control the room temperature.
They heat up quickly, just like radiators but they're similar to underfloor heating in the sense that the heat rises from low down and spreads evenly around the room.
Benefits of skirting board heating?
If you have skirting boards in your home, and the likelihood is that you do, then fitting skirting board heating will mean that you're not losing anymore space. Increased space is just one of the many benefits:
Evenly distributes heat around the room
Simple to have fitted and retrofitted
Could help to reduce your energy bills.
Your home will also benefit from increased cleanliness as, unlike with radiators, they're easy to clean and don't distribute dust around the room. In fact, for this reason, the NHS is currently trialling the ThermaSkirt to help improve cleanliness in hospitals.
---
Find a local heating engineer
Get FREE central heating installation quotes from trusted engineers in your area.
Get quotes now
---
Considerations you need to make
While there are many benefits that skirting board heating can bring to your home, it's always worth making a note of the potential downsides before purchasing.
Due to the highly efficient lower flow temperature that skirting board heaters operate at, they may not be able to warm a full room depending on its size. Also, in older properties, draughts around the edges of a room could potentially cancel out the benefits of the skirting board heating so, in a few cases, radiators could still be the best option.
Manufacturers of skirting board heating?
ThermaSkirt
The Thermaskirt by Discrete Heat was originally shown the door on Dragon's Den but is now the market leader of this innovative heating system. Their ThermaSkirt h20 (water-based) and ThermaSkirt-e (electricity-based) are compatible with gas or oil boilers, wood pellet, biomass and renewable energy sources such as air source heat pumps and solar. They can bring many benefits to your home, including:
Increased space around your home
Reduction in your energy bills
Even heat distribution
Easy to fit and retrofit
Available in a wide range of colours to suit your home
Research by the KTH Royal Institute of Technology, based in Sweden, found that the ThermaSkirt h20, the wet heating system, has a 50% greater heat output per unit area than conventional radiators.
Not only will you have an efficient way of heating your home, you'll also be able to tidy up any loose wires running around the floor thanks to a removable cover plate. Slip off this cover then run any TV and phone cables under it and you no longer have a tripping hazard.
Skirting board heating costs
For underfloor heating, you'll be looking at around £40 per linear metre but prices could go higher than this. If you consider that underfloor heating is charged per square metre and covers the majority of the floor's area, the cost per metre of your skirting should be a more affordable solution.
When it comes to the installation, a fully qualified heating engineer should carry out the work for water systems, while a qualified electrician should be hired for electric systems. We highly recommend getting at least 3 quotes before picking someone to carry out the work to give you the best chance of getting the perfect deal.
Skirting board heating reviews
New innovations within the heating industry can often be met by scepticism, after all, we've all been so used to radiators for many years now. Replacing the familiar with a brand new system can almost feel like the wrong thing to do but the vast majority of homeowners that have installed skirting board heating love their new investment.
In their reviews, customers highlight the increased space they have around the home, how well the appliance compliments their home and, most of all, the efficiency which has helped to reduce their energy bills.
Is skirting board heating right for you?
It's hard to believe that a skirting board, something we're all familiar with, can provide you with an efficient way of heating your home but the best ideas are often the simplest.
The benefits of installing skirting board heating far outweigh the negatives. By simply removing radiators in favour of this more modern heating system, you can free up space, lower your energy bills and even result in clearer air for your family.
---
Find a local heating engineer
---