Solid Fuel Boilers Explained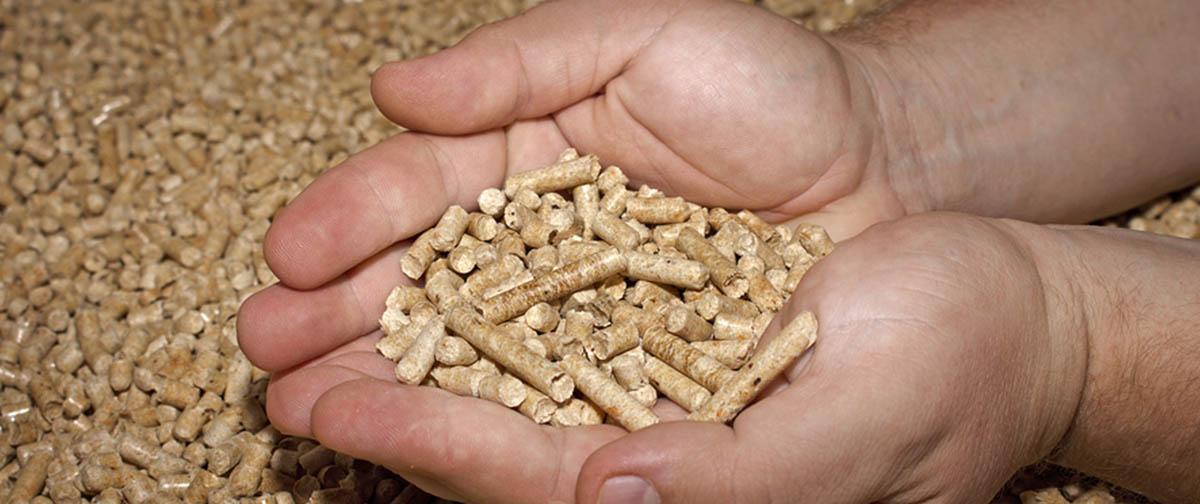 A solid fuel boiler can be an ideal choice of heating system for off-grid properties. They burn solid fuel such as wood or coal (not recommended) and make a great alternative to gas, oil and electricity.
Traditional solid fuel boilers are stoves which can be connected to the central heating system. A more modern approach would be to fit a biomass boiler which is a renewable heating system that burns plant-based materials.
What is a solid fuel boiler?
Older heating systems that included a solid fuel boiler referred to wood or coal stoves. More recently, biomass boilers have become the popular solid fuel option. They're as effective and efficient as other heating systems but are also renewable. This is because they burn plant-based organisms that are completely carbon neutral.
Types of solid fuel boilers
Solid fuel stoves
Solid fuel stoves often refer to wood burners but coal burners are also available.
It's worth noting that the government are phasing out the burning of wet wood and certain coal types. This will mean that only dry wood and manufactured coal will be available to buy as they're more environmentally-friendly.
Wood-burning stoves can run on wood chips, pellets or logs with wood logs being the most popular option. They're standalone heaters which means that they only warm up the room they're fitted within. From May 2021, look out for a 'Ready to Burn' logo on supplies of burning wood.
Multi-fuel stoves offer flexibility as they can run on wood and cold.
Solid fuel stoves only heat the room they're installed into unless connected to the central heating system. Find out how to Connect a Wood Burner to Central Heating.
Biomass boilers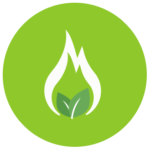 A biomass boiler heating system burns natural materials to heat the home. Typically, this comes in the form of wood pellets, chips or logs but can also include plant-based organisms.
Biomass boilers work in the same way as conventional boilers. They deliver heating and hot water by burning fuel but the only carbon released into the atmosphere was previously absorbed by the wooden fuel. This makes them a carbon neutral renewable heating system.
Unlike solid fuel stoves, which need to be fed fuel manually, a biomass boiler can be automatically-fed via a hopper. Although, manually-fed biomass boilers are also available.
What is a biomass boiler?
Having a biomass boiler installed involves a lot of decision-making. Namely around the type of fuel you want the heating system to run on but also whether to install a manually-fed or automatically-fed model.
Depending on the model, a biomass boiler can run on either wood chips, logs or pellets (some biomass boilers can run on more than one of these fuels).
Wood chips: More affordable than pellets but less efficient.
Wood logs: Largest fuel for a biomass boiler and need to be manually-fed into the boiler when heat is needed. Can potentially be sourced in local woodland areas.
Wood pellets: Made from compressed wood shavings and sawdust and can be automatically fed into the boiler from a storage tank.
Why install a solid fuel boiler?
Advantages of solid fuel boilers
Low running costs
No concerns around supply failures
Take your pick from a variety of solid fuels
Increase the ventilation of the property
Disadvantages of solid fuel boilers
Coal is very bad for the environment
Additional space is needed for fuel storage
Only heat a single room (unless connected to the heating system)
Considered a 'messy' heating system as they're essentially open fires
Now let's turn our attention to biomass boilers. They're a more modern version of solid fuel boilers that potentially offer numerous benefits of off-grid properties.
Advantages of biomass boilers
Carbon neutral
Reach efficiency levels over 90%
Provide heating and hot water to the whole property
You could potentially heat your home for free (if you have access to wood)
May be eligible to receive payments through the Renewable Heat Incentive
Disadvantages of biomass boilers
Higher upfront costs than gas, oil and electric boilers
The fuel needs to be stored at your property
Can be large heating systems
The ash from manual-fed systems need to be cleaned out regularly
How much does a solid fuel boiler cost?
Solid fuel boilers can cost between £499 to upwards of £5,000. That's just for the stove itself so you'll also need to factor in the price of installation too. Installation costs can be impacted by a number of things, including:
Rates charged by the installer
Your location
The chimney needs work
No chimney? Then a flue needs to be installed
Building regulations state that a vent is needed in the room with the stove
To keep those installation costs to a minimum, we highly recommend comparing quotes.
Meanwhile, manually-fed biomass boiler costs range from £4,000 to £10,000 compared to £9,000 to £21,000 for an automatically-fed unit.
As well as the upfront prices, it's also worth looking at the long-term costs. Coal is a relatively inexpensive fuel but is being phased out so isn't recommended. Wood chips are the often the cheapest form of biomass fuel but, if they can be sourced in a wooded area, then wood logs can potentially be found for free.
| Fuel Type | Average price (pence / kilowatt-hour) |
| --- | --- |
| Coal (solid fuel) | 4.13 |
| Wood chips | 2.9 |
| Wood logs | 6.93 (or free) |
| Wood pellets | 5.99 |
Choosing a biomass boiler could potentially entitle you to pay through the Renewable Heat Incentive (RHI). The RHI is essentially a financial incentive to heat your home using renewables. With a biomass boiler, you could receive 6.97p per kilowatt-hour of heat generated over a 7 year period.
Get quotes for a solid biomass boiler
Does a biomass boiler sound like the right heating system for your home? Then you can get free quotes right here on Boiler Guide.
Simply take a few moments to complete our short enquiry form and we'll take care of the rest. You'll soon receive no-obligation quotes from up to 3 local heating engineers. Which you can then compare and get a new biomass boiler installed at the most competitive price possible.
---
Interested in a biomass boiler?
---