10 Ways We Have Been Living More Sustainably During Lockdown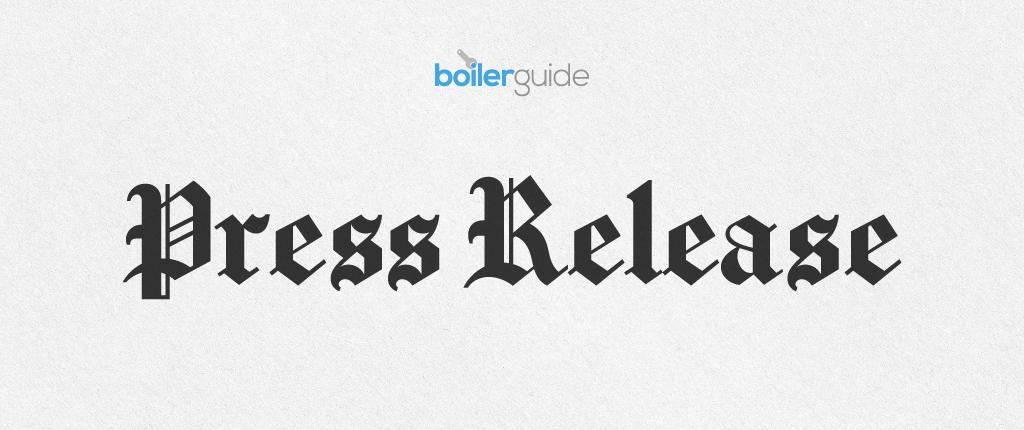 2020 may go down in history for many reasons, and many of them are certainly not positive, but it has also forced our society to take a closer look at our lifestyles and how we operate as a society. It has never been clearer that we have a duty to look after each other and to take responsibility for our actions.
Of course, this period of reflection has coincided with most people spending a lot more time at home. Has the COVID19 lockdown prompted people to change their habits and adopt a more sustainable (less wasteful) lifestyle?
To find out if and how people have been living differently during the COVID19 lockdown, we analysed which Instagram hashtags were being used most often (when they appeared alongside '#ecohome' or '#greenhome'). Here we reveal the top 10 ways people in the UK have been making their homes more sustainable during lockdown.

1. Cooking vegetarian and vegan meals
Number of Instagram posts with '#veganfood': 21.6m
We have grown to rely on convenience foods, ready meals, eating out, and takeaways in our diet. The lockdown forced the closure of pubs and restaurants (as well as creating a widespread concern about the safety of eating takeaways) which meant more of us had to roll up our sleeves and get creative in the kitchen. Of particular significance is that vegan and vegetarian recipes have continued to grow in popularity, as reducing our consumption of meat has great benefits for the environment.
2. Staycation souvenirs
Number of Instagram posts with '#staycation': 4.7m
With holidays abroad cancelled, a lot of holidaymakers chose to stay at home or visit a new UK destination this summer. Internet searches for 'staycation' are more than five times higher than this time last year. The concept of the 'staycation' is more environmentally friendly in many ways, not least because it reduces the number of aircraft in the sky thereby reducing carbon emissions. However, it has also had another positive benefit, as many people have used their UK holidays as an excuse to hunt for natural decorations for their homes rather than buying non-recyclable pieces.
3. Indoor plants
Number of Instagram posts with '#houseplants': 4.5m
Compared with the same period in 2019, searches for 'house plants' have doubled. Spending more time cooped up indoors with only limited access to the outside world has promoted many to bring nature inside. More plants in the home increases the level of oxygen in the air we breathe. Even people living in flats have started creating 'balcony gardens' which is also a great sign, as the more flowers we grow, the better for the natural balance of the environment.
4. Upcycling
Number of Instagram posts with '#upcycling': 2.4m
Before lockdown, most of us would not think twice about getting rid of unwanted items or old, tired furniture and soft furnishings. Since lockdown hit, more of us are getting resourceful and creative by upcycling rather than disposing. From Instagram posts to YouTube tutorials there are endless amounts of inspiration out there for those looking to get creative and turn their trash into treasure.
5. LED desk lighting
Number of Instagram posts with '#ledlights': 1.5m
One of the biggest changes to the way we live has been the remote working revolution which looks likely to remain. Brits have been looking at ways to create a comfortable and efficient working environment, and buying LED desk lights has proved to be a popular move to ensure we are taking care of our eyesight.. LED lights are more energy efficient than conventional bulbs and attractive. Searches for LED lighting from March to August were up a staggering 396 per cent when compared to the same six month period last year.
6. Growing fruit and vegetables
Number of Instagram posts with '#easytogrow': 23,025
With restricted access to supermarkets and the early issues with panic buying/empty supermarket shelves, growing fruit and vegetables at home has become hugely popular. Seeds and plants like chillies, peas shoots and spinach are all capable of flourishing indoors, even in flat. Luckily, we also had some great weather which meant vegetable patches had the chance to flourish.
7. Eco-friendly candles
Number of Instagram posts with '#ecofriendlycandles': 7,656
Scented candles are often not good for the environment as many are made with paraffin wax which is derived from fossil fuels (e.g. petroleum, coal or shale oil). There is no denying that lockdown was a stressful time and also meant many couples were creating romantic date nights at home, so candles made from natural ingredients which don't release toxic chemicals when they burn have surged in popularity.
8. Eco-friendly furniture
Number of Instagram posts with '#ecofriendlyfurniture': 4,036
Those DIY projects and home renovations which had been put off for so long finally came to life for many people during lockdown. With time to spare at home, many trying to create working spaces, and create their own entertainment spaces, bedrooms have been converted into offices and garden sheds being transformed into home pubs. Searches for 'upcycling' and 'IKEA hacks' suggest that we are trying to upgrade their furniture rather than buying new which is much more eco-friendly. Well-known brands including West Elm and Timothy Oulton are also playing their part with an increasing focus on sustainability, offering homeowners a wide variety of options when it comes to eco-friendly furniture.
9. Natural hand soaps
Number of Instagram posts with '#ecofriendlyhandsoap': 3,679
Cleanliness has taken on a whole new significance during the pandemic with regular hand washing becoming vital for safety. However, washing skin with strong soap can be damaging to the skin and the chemicals are not good for the environment, so many have been turning to natural soaps which contain vitamins, antioxidants and naturally-occurring nutrients.
10. Making compost
Number of Instagram posts with '#homemadecompost': 2,501
Recycling is routine for the majority of us, but the lockdown has taken its importance to a whole new level, specifically by embracing composing. Food waste like tea bags, banana peels and vegetable skins can all be composted. Not only is compost great for aiding plant growth it also reduces the amount of waste which gets taken to landfill sites.
How else can we make our homes more sustainable?
It is great to see that so many people have started to adopt more sustainable habits, but the UK still has a long way to go if we are to reach our target of net zero carbon emissions by 2050. The fossil fueled boilers that most of us use to heat our central heating and domestic hot water are responsible for nearly 40% of the UK's carbon emissions.
What is the future of home heating?
The government has already banned the installation of gas boilers in new build properties from 2025, but the question remains as to how we will heat existing properties which rely on the gas grid or oil fired boilers (in off grid homes). The preferred strategy at the moment is that we would keep the infrastructure of the gas grid and boilers in place, but gradually replace the natural gas supply with hydrogen.
Other renewable heating technology options include heat pumps which extract latent heat from the air or ground, biomass boilers which are fueled by wood pellets, logs, or chips, and solar thermal panels which use the sun's energy to heat water.
Green Homes Grants
The government has now introduced the Green Homes Grant scheme which will hopefully further encourage more homeowners to adopt renewable heating technologies. Under the scheme (which runs from September 2020 until March 2021), UK homeowners can apply for grants to cover two-thirds of the cost of installing a renewable heating system including heat pumps, biomass boilers, and solar thermal panels. Most homeowners and landlords can apply for up to £5,000, but the poorest households will be entitled to up to £10,000.
By switching to renewable heating, we can reduce our negative impact on the environment, lower our heating costs, and embrace a more sustainable way of living.