Traditional vs Online Boiler Quotes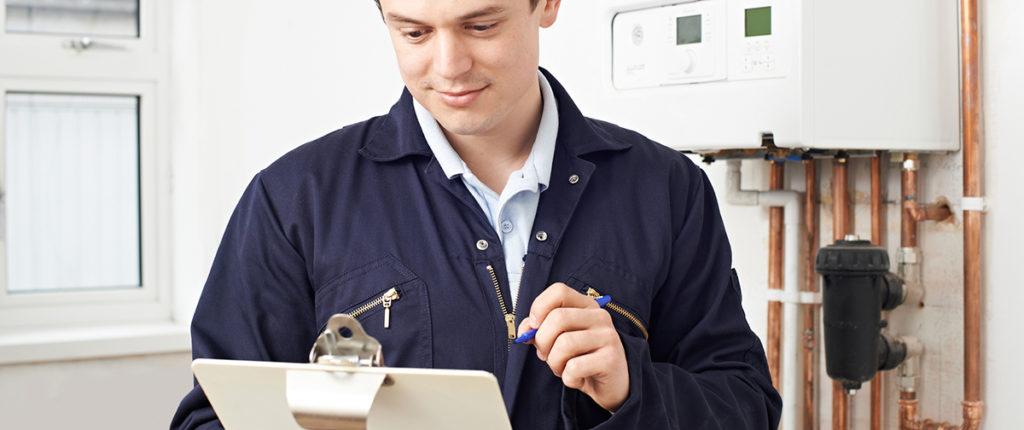 Traditionally, getting quotes for a boiler repair or installation involved contacting an engineer directly to book a site visit, and then repeating the process should you want more than one option. After doing this, you could then book your installation with the desired engineer. Technological advancements in recent years have led to an alternative way of getting quotes.
Nowadays, you can get a quote in just a few clicks, without a site visit or, in some cases, even needing to talk to anyone. This has given homeowners a completely new way of finding engineers to carry out the work they require.
We've taken a look at the pros and cons of both to help you decide which method is right for you.
---
---
Benefits of Online Quotes
Save time: If you've not got the time to search for engineers, contact them and then welcome them into your home for a site visit, you can save precious time by just filling in an online form.
Almost instant: By just filling in a few details about your home and the work required, you can start receiving quotes pretty much straight away.
Find quotes at any time: If you don't get around to looking for an engineer until the middle of the night then an engineer is unlikely to answer the phone. Online forms, on the other hand, are always there.
Simple to receive: The quote will appear in front of you on the screen in writing there and then so you can start comparing quotes straight away.
Online quotes may be subject to a site visit before the final price is confirmed, so the initial quote may increase once the engineer has assessed the required work. Interested? Find out How to Buy a Boiler Online.
Benefits of Traditional Quotes
Personal Touch: Meet the engineer before you've hired them and gauge your own opinion about them that can only be done with face-to-face interaction.
First hand assessment of the necessary work: The engineer will be able to see your home for themself and thoroughly assess the work that needs to be carried out.
Understand what's going to happen: After their assessment, the engineer will be able to talk you through what needs to happen to give you a better understanding of the required work.
Don't require an internet connection: All you'll need is a house phone, you won't have to type out all your details, remember passwords or own a device capable of connecting to the internet.
Negatives of Online Quotes
Don't get to meet the engineer beforehand: Not meeting the engineer means you won't be aware of exactly who is carrying out the work on your boiler until they arrive.
Need to be fairly tech savvy: To get an online quote you need to be fairly familiar with the devices used to get them such as a computer or smartphone. You'll also need access to one.
No personal touch: Not meeting or talking to the engineer beforehand means that you're losing out on building a bit of rapport with them before the work begins.
Not all engineers will be on the services: While many online services can provide you with quotes from a vast number of engineers, they're probably not all on there.
Negatives of Traditional Quotes
May come with a cost: In many cases, booking an engineer to carry out a site visit will be free of charge so be wary of companiess who try to charge.
One quote at a time: With online quotes you could receive multiple quotes at once whereas the traditional way would be one at a time, which is particularly problematic when you're without heating or hot water.
Have to find and contact engineers yourself: Before arranging for an engineer to visit your home, you'll have to find and contact them which can be time consuming in itself.
---
---
Where Can I Get Online Quotes?
We can help you find free, no obligation online quotes for your new boiler easily and quickly. At Boiler Guide we have a network of reputable, Gas Safe registered engineers across the UK ready to provide their most competitive quotes. Every company and engineer in our network has passed our strict vetting procedures; we only work with the best, so you get only the best quotes.
Sound simple? It is!
All you need to do is complete a short online form telling us about your home and the work you need. You can choose between online or traditional quotes; we can either recommend up to 3 via traditional or you can shortlist up to 5 with online. You'll see your quotes in an online dashboard (usually within a couple of hours) where you can compare which model of boiler they recommend for the job, their professional qualifications and experience, any aftercare or additional services on offer, genuine and unbiased customer reviews and, of course, prices. No sales calls or waiting at home for appointments – just quick, free and competitive quotes from trustworthy engineers.
Use our tool today to get free online quotes from engineers who are local to you.
Traditional vs Online Quotes: Which One Should You Go For?
Both traditional and online quotes offer many benefits as well as a few things to consider. With the traditional way you'll be getting face-to-face interaction and a personal touch that can make the whole experience seem a lot more personal. Online quotes, however, are much less time consuming and you could be comparing quotes almost immediately after providing your details.
Like with most things in life, it can just come down to personal preference and choosing the method that's more suited to your lifestyle. No matter how you choose to get your quotes, it's always important to compare more than one to ensure that you're getting the perfect deal for you.
---
---