Warm Home Discount 2021/22
Please Note: The Government has recently proposed changes to this scheme for the year 2022/23, outlined further in this article. We will update this page as more details are announced.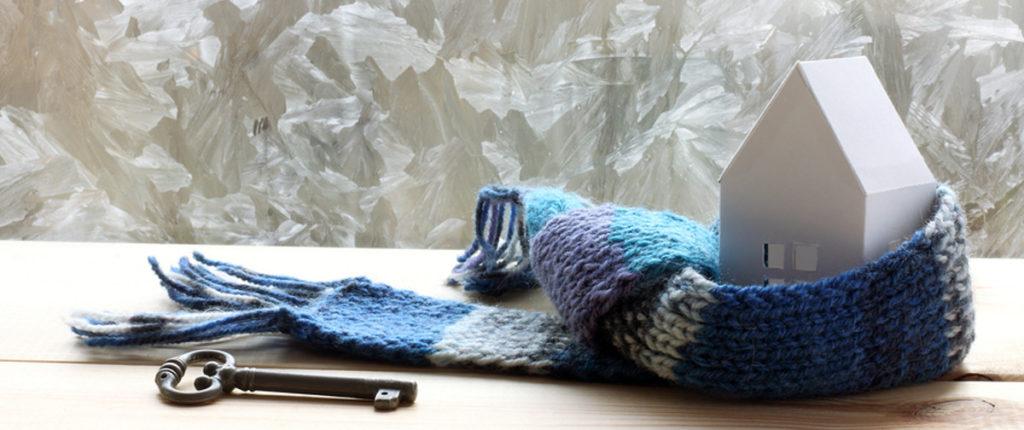 The Warm Home Discount was introduced in 2011 to help eligible energy customers across the UK get a discount on their energy bills made as an annual reduction of £140. Find out if you're eligible to receive the discount during winter 2021-2022.
What is the Warm Home Discount?
Since 2011, the Warm Home Discount has been helping eligible UK customers get an annual discount on their energy bills. The scheme isn't open to everyone though, you'll need to fit into one of the eligibility groups (Core Group and Broader Group) and purchase your energy from a supplier that takes part in the scheme.
Can I apply?
There are 2 different ways that you could qualify for the Warm Home Discount:
| Eligible Warm Home Discount Groups | Group Description | How to Apply for the Warm Home Discount 2021/22 |
| --- | --- | --- |
| Core Group | Homeowners receiving the Guarantee Credit element of Pension Credit. | The discount should be taken off your bill automatically so you won't have to do anything. |
| Broader Group | Homeowners living in fuel poverty or are considered at risk of fuel poverty. Tends to apply to those receiving Universal Credit, income support or have a household income of under £16,000. | You'll have to apply via your energy supplier each year even if you've received it in the past. Getting accepted into the scheme one year doesn't guarantee you a place the following year. |
As well as meeting the new criteria, it's important to ensure that your energy supplier takes part in the Warm Home Discount scheme.
Some suppliers help customers through third parties, known as industry initiatives. What's provided will vary depending on the energy supplier's programme but tend to give advice on energy saving to fuel-poor customers and offer help reducing energy debts.
How much is the Warm Home Discount?
The Warm Home Discount entitles eligible energy customers across the UK to an annual £140 discount on their electricity bills. If your energy supplier also provides you with gas then you might be able to get the discount on your gas bill instead. You'll need to contact your supplier to see if this is possible though.
Receiving the Warm Home Discount
The discount is taken off your energy bill automatically between September and March rather than being paid directly to you. So once you know that you're eligible, it's just a case of waiting for the discount to be taken off your energy bill.
Applying for the Warm Home Discount
If you're eligible then the £140 discount will be applied to your electricity bill during the winter months, between September and March.
As we mentioned earlier, those in the Core Group are automatically enrolled onto the scheme, while customers that fall into the Broader Group will have to apply for the Warm Home Discount each year.
Should you live in a mobile home then the way you apply is different, you'll need to contact Charis Grants for more information.
Switching suppliers
If you currently receive the Warm Home Discount and are planning to switch suppliers then it's important to check that your new supplier also takes part in the scheme.
Those in the Broader Group who have been successful with an application and are waiting for the rebate to come through should hold off switching suppliers until it comes through to avoid missing out.
Homeowners with pre-pay or pay-as-you-go Meters
Customers who pay for their electricity through a meter can still benefit from the Warm Home Discount. Usually, the energy supplier provides you with a voucher that you can use to top-up the meter. It's important to check that your energy supplier is able to do this before applying to the scheme.
Warm Home Discount suppliers
Not only do you have to meet certain eligibility requirements to benefit from the scheme, but your energy supplier will also need to take part in it. Lots of energy suppliers are signed up to the scheme, including the big six, find out if yours is part of the scheme at the Gov.uk website here.
Remember that if your energy supplier provides your home with gas as well as electricity and you're eligible for the Warm Home Discount then you might be able to get the discount on your gas bill instead.
If you need to apply, each energy supplier has its own application process so to make your claim you should contact them directly.
Updates to 2022/2023 Scheme
In April 2022, the Government announced that this scheme would undergo some changes following a public consultation. More funding and an extension to the life of the scheme aims to see a further 750,000 households benefit.
For the 2022/23 scheme year, reforms to the Warm Home Discount will be implemented. These include (for England and Wales):
Extending the scheme to 2026
Increasing the value of funding to £150 and offer it as a rebate
Rebates will be issued automatically to the most eligible households without need to apply
Households will be able to challenge rebate decisions by providing evidence
More energy suppliers will be able to join the scheme
It is likely that the 'Core Group' will remain unchanged and still receive automatic inclusion in the scheme. It is unclear at this stage however, whether the automatic bill reductions will stay the same or be changed to a rebate system instead.
It is suggested that the 'Broader Group' will now become 'Core Group 2' and will include Housing Benefits among the qualifying criteria. 'Core Group 2' will also move to automatic rebates, removing the barriers to application for particularly vulnerable customers.
Under the new 'Core Group 2' eligibility, any household in receipt of the one of the following benefits, and with high energy costs, would be eligible:
Income related Employment and Support Allowance
Income based Jobseeker's Allowance
Income Support
Housing Benefit
Universal Credit
Child Tax Credits
Working Tax Credits
The Government will consult separately on a scheme for Scotland in due course.
As further announcements are made about the proposed changes to the scheme, we will update this page accordingly, so please check back regularly for the latest information.
You can read the government's full response here on the Warm Home Discount consultation.
You can also read Ofgem's FAQ's on the schemes changes. Ofgem are the UK's independent energy sector regulators.
More energy discount schemes
If you aren't eligible for the Warm Home Discount, there are some separate schemes that help with energy payments that you might be able to benefit from. That's not to say if you're eligible for the Warm Home Discount you couldn't also receive one of the following.
Winter Fuel Payment
The Winter Fuel Payment entitles those born on or before 26 September 1955 to a tax-free payment of £100-£300 towards their heating bills. Most of the payments are made automatically between November and December.
Eligible customers are those who get the State Pension or alternative social security benefit such as Housing Benefit, Council Tax Reduction, Child Benefit or Universal Credit and shouldn't have to apply. Should the payment not be made automatically, you'll need to make a claim. You'll only need to make the claim once, every year after you'll be automatically enrolled onto the scheme.
In the case that you're entitled to Winter Fuel Payments and the Warm Home Discount then you can benefit from both and won't have to choose between them.
Cold Weather Payment
Cold Weather Payments entitle you to receive an automatic payment of £25 if the average temperature in your area is forecast to be 0°C or below for 7 days in a row.
The Cold Weather Payment can be claimed if you receive certain benefits:
Pension Credit
Income Support
Income-related Employment and Support Allowance
Income-based Jobseeker's Allowance
Universal Credit
As well as receiving one of the above payments, one of the following also has to apply:
You receive extra benefits for having a disability or being over the state pension age
You have a child under 5 years of age
You have a child and are receiving Child Tax Credit with an additional sum for a disability
---
---