What is a MagnaClean?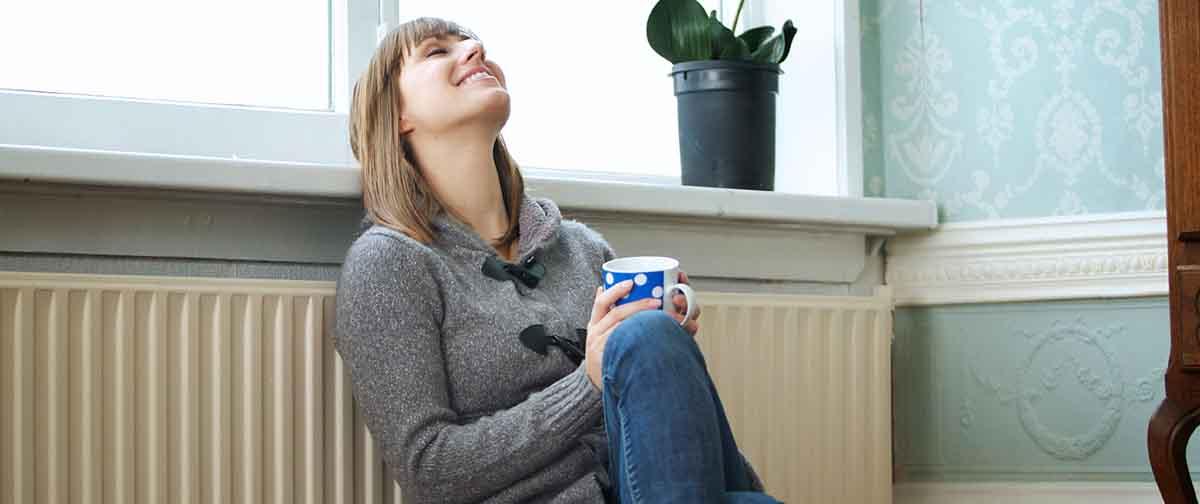 Over time debris and sludge will build up in your central heating system which can reduce the efficiency and shorten its lifetime. You can prevent this by fitting a magnetic filter like MagnaClean, find out how they work and the potential costs.
---
---
What is a MagnaClean?
MagnaClean is a magnetic filter, a component that can be fitted a boiler's pipework to collect any rust, sludge or debris from the circulating water before it has chance to build up and reduce the efficiency of the heating system.
Manufactured by ADEY, MagnaClean products are installed in over 5 million homes across the UK. A range of MagnaClean products are available to suit different sizes of heating system: Professional 2XP, Micro2 and the TwinTech.
How does a MagnaClean work?
The hot water circulating around your heating system picks up bits of debris (or magnetite) which can eventually build up in the system. A MagnaClean attracts all these bits of debris with a magnet as the water flows through it, preventing a build up of sludge in the heating system or on the heat exchanger.
Where will the MagnaClean be installed?
When having a MagnaClean fitted to your central heating system, it will most commonly be attached somewhere along the pipework after the last radiator but before the boiler. Technically speaking, they can be installed anywhere along the piping but this is the best place as the water passing through it will have circulated around the entire heating system at this point.
Benefits of a MagnaClean
Preventing sludge and debris from building up in your heating system has massive benefits:
Increases the life of your heating system
Helps to keep the system running efficiently
Radiators warm up faster
Lowers the risk of a breakdown.

What can without a MagnaClean?

Without a magnetic filter of any kind, your heating system will slowly lose its efficiency, be more likely to breakdown and mean that your radiators don't warm up properly.

What is a MagnaCleanse?

Unlike a MagnaClean, a MagnaCleanse is only fitted temporarily while the engineer clears the system of any debris. To do this, an agitator (VibraClean) is held against the outside of the radiators for up to 30 seconds to loosen up the deposit so that it flows round to the MagnaCleanse and can then be disposed of.

Visit Water Treatment in Heating Systems to consider all of your options when it comes to keeping your system free from sludge.

Benefits of a MagnaCleanse

The whole MagnaCleanse process can take as little as 2 hours to complete from start to finish but can help your central heating system for a long time to come, resulting in:

Increased efficiency
Improved performance
Extended lifetime.

How much does a MagnaClean cost?

The price of the MagnaClean will vary depending on the model and the size required to suit the pipework on your heating system.

| ADEY MagnaClean Product | Pipework Size | Potential Cost |
| --- | --- | --- |
| MagnaClean Micro 2 | 22mm | £50 – £85 |
| MagnaClean Professional 2XP | 22mm | £75 – £110 |
| MagnaClean Professional 2XP | 28mm | £150 – £300 |
| MagnaClean TwinTech | 22mm | £100 – £115 |

These potential costs don't include installation, the price of which will vary depending on the installer you hire. We highly recommend getting several quotes from different installers to give you the greatest chance of finding the best deal for you.

More magnetic filters

MagnaClean magnetic filters aren't the only central heating filtration system available, we've highlighted several other brands available on the market in the table below.

| Magnetic Filter | Size | Potential Cost | Warranty |
| --- | --- | --- | --- |
| Fernox TF1 | 22mm or 28mm | £75 – £170 | 2 years |
| Trappex Centramag | 22mm | £50 – £80 | 2 years |
| Sentinel Eliminator | 22mm | £80 – £150 | 10 years |

MagnaClean warranty

All MagnaClean filters come with a warranty that will protect you should something go wrong, the length of the warranty will depend on the product you have installed.

| Product | Warranty |
| --- | --- |
| MagnaClean Pro 2 | 10 years |
| MagnaClean Micro 2 | 10 years |
| All other ADEY MagnaClean filters | 2 years |

Can I fit a MagnaClean to my current heating system?

MagnaClean magnetic filters can be fitted to an existing heating system, meaning that you don't need a new boiler to enjoy the benefits of one.

If you're due to have a new boiler installed into your home soon then a magnetic filter is often fitted alongside it at the same time. This is the best time to get a magnetic filter installed as it will work to prevent any blockages from the first time your brand new boiler is called into action.

MagnaClean maintenance

Before installation, it's recommended that ADEY MC3+ Cleaner is sent around the pipes to loosen any existing deposits. After installation, you should use MC1+ Inhibitor, a chemical liquid the dose of which should be monitored regularly, ideally during an annual service.

Your MagnaClean should be serviced annually, just like your boiler. During the servicing of your MagnaClean, the engineer will clean out all of the debris that's been collected by the magnet.

---

 

---